Blackpool Walk-In Centre Medical Negligence – No Win No Fee Claims
How To Make A Medical Negligence Claim Against A Blackpool Walk-in Centre
This guide provides information about making a clinical negligence claim against a Blackpool walk-in centre or any other primary care facility that provides walk-in clinic services, such as urgent treatment centres. We aim to show you what would be a valid claim and then explain how, if you'd like to, you could use the services of our solicitors to proceed.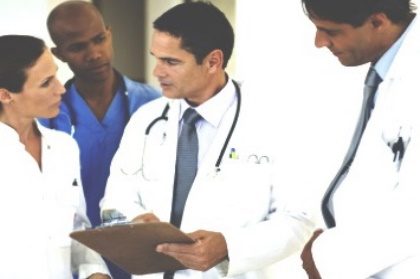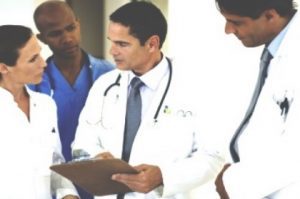 The circumstances leading up to each claim are unique, although claims may share similarities. Because of this, we cannot hope to cover every possible question you might have in this guide.
Not to worry though, as you can always call 0800 073 8804 and speak to a member of our medical negligence claims team. They can answer your questions, and also give you more information about how we can help.
For your convenience, they're available 24/7 and all legal advice is free. You'll also be under no obligation to proceed with the services of our solicitors.
Select A Section:
A Guide On Blackpool Walk-In Centre Medical Negligence Claims
When we put our health in the hands of medical professionals, we trust them to act with our best interests at heart. Most of the time, we're fortunate enough to receive quality healthcare from competent experts. It is possible, however, to suffer because of medical negligence. If this happens, you could claim. And this guide aims to help you.
What's In This Guide?
This guide to Blackpool walk-in centre medical negligence claims aims to provide you with what we believe is essential to know when making a claim. Some background information is given at the start of this guide. You will learn what clinical negligence can be in relation to Blackpool health services.
We have provided information about how to find your local walk-in centre, what types of services they offer, and also who can use them. We then move on to look at specific scenarios of potential medical negligence. You will find sections that cover:
Clinical negligence when visiting a walk-in centre to have a minor injury treated.
Professional negligence when you visit a walk-in centre because you have an infection.
Bad medical advice or an error made when providing sexual health advice, or dispensing emergency contraception.
Prescription errors that lead to harm.
In the last few sections of this guide, you will find information that is related to financial considerations when making a claim. The extent of the harm you have suffered could directly relate to the amount of compensation you potentially win. We have included a compensation table that demonstrates this.
Making a No Win No Fee claim is a good way to gain access to the services of a solicitor with reduced financial risk. You will find an explanation of how No Win No Fee works, and the advantages such a service can offer.
Get More Help
Do you have aspects of your situation that you want to talk over before engaging a solicitor? Do you just need some good free legal advice about your claim? At the bottom of this page is a contact telephone number. If you call it, one of our advisors will help you in any way they can. Alternatively, use our live chat.
What Is Blackpool Walk-In Centre Medical Negligence?
A walk-in centre is a medical facility that supports the primary care services put in place by the National Health System (NHS). All walk-in centres are led by nurses and some employ doctors or other healthcare workers.
Every medical professional working at a walk-in centre has a responsibility to not cause you unwarranted harm through medical negligence. Treatment can result in pain or side effects, and this may not be seen as medical negligence as it may be expected.
However, in certain circumstances, when a medical professional takes action that causes you unwarranted harm, this could be deemed to be a duty of care breach. For example, they may ignore your description of your symptoms and prescribe you incorrect medication that exacerbates your condition.
Duty Of Care Explained
When interacting with you on a professional level, healthcare workers have a duty of care to not harm you through negligence. When a mistake is made and it causes you to suffer, then the medical professional may have breached this duty of care. If other medical professionals wouldn't have taken those actions and would have avoided worsening or causing harm, the breach could be seen as medical negligence.
Successful compensation claims for medical negligence involve the following three factors:
The claimant was being treated by a medical professional who owed them a duty of care but breached it.
Because the medical professional didn't meet their responsibility to fulfil this duty, they caused the patient's injuries or worsened them.
Other medical professionals would've acted differently and the patient wouldn't have suffered that harm.
If your own circumstances fit around these three factors, you may have the basis of a valid compensation claim for clinical negligence. Call and talk to our team. An advisor could help you proceed.

How To Find Your Closest Walk-In Centre
The NHS operates a location search to enable you to find your local walk-in centre. Also, we have provided you with the address of some of the walk-in and urgent treatment centres in Blackpool.
Waterloo Medical Centre
178 Waterloo Road
Blackpool
FY4 3AD
Whitegate Health Centre
150 Whitegate Drive
Blackpool
FY3 9ES
Medicspot Walk-In Centre Blackpool
54-56 Norbreck Road
Norbreck
Blackpool
Thornton-Cleveleys
What Services Are Available At A Walk-In Centre?
A Blackpool walk-in centre is intended to take the pressure off of the primary healthcare system for medical issues that don't warrant the attention of emergency services. Typical services offered can include:
Providing treatment for minor injuries such as cuts, grazes, burns, etc.
Performing the diagnosis and treatment of illnesses and infections such as the flu or eye infections.
Dispensing emergency contraception and offering sexual health advice.
You will find sections in this guide that look at these treatment scenarios, and how negligence could harm you.
Who Can Use A Walk-In Centre?
Anyone can use a walk-in centre, regardless of whether you are a Blackpool resident or not. If you cannot see your own GP, you could use a walk-in centre. Additionally, you could visit a walk-in centre If your medical condition is not serious enough to warrant the help of emergency services.

Negligent Medical Care For Wounds And Injuries
You could become the victim of clinical negligence when having a minor wound treated. Some example scenarios of how negligence could occur include:
You're treated for a wound but it is not cleaned properly and you suffer because of an avoidable infection.
You are treated for a minor medical condition that was actually more serious. For example, a nurse treated you for a sprained ankle, but your ankle was actually fractured. They failed to refer you for an X-ray, despite your clear symptoms and you suffered as a result.
These examples of negligence could potentially be the basis of a compensation claim. If you have been harmed in a similar fashion, call our team today. You will learn how we can help you to move your claim forward.

Negligent Medical Care For Infections
One of the reasons that you may visit a Blackpool walk-in centre is if you are feeling a little unwell. You think you may have something like a cold and don't want to make an appointment and bother your GP with it. You're likely to receive the appropriate care. However, medical negligence could include:
The professional at the walk-in centre makes a misdiagnosis of your illness because they don't listen to your account of your symptoms. They provide you with the wrong treatment that ultimately causes your health to suffer further.
You are given negligent medical advice on how to take care of your illness at home. This leads to your medical condition becoming worse.
These examples demonstrate how a simple mistake or oversight can cause you harm. In such cases, a medical negligence claim may be possible. Talk to a claims advisor to learn more.

Emergency Contraception Errors
Some walk-in centres intend to help people with sexual health matters and give out emergency contraception if applicable. Care can be helpful to the patient. However, medical negligence could still occur.
For example, emergency contraception should be safe to use and effective. If it's defective because it's expired, for example, then you may unknowingly become pregnant. Consequently, you may not take the appropriate care expected during pregnancy, harming the baby. You may suffer mentally because of the shock of finding that you're pregnant.
Our claims team can offer you more help and advice about the claims process. They give free legal advice and are available 24/7.

Medication Dispensing Errors
When a Blackpool urgent treatment centre either dispenses medication for you or gives you a prescription to be fulfilled by a pharmacy, a mistake could be made that causes you harm in some way. Mistakes include the below.
Your medical records show you have a known allergy to an ingredient in the medication you are prescribed, but the professional fails to check. Your health suffers because of this prescription error.
Though you're diagnosed correctly, the medical professional puts the incorrect medication on your prescription. This prescription error causes your health to suffer.
Because you're diagnosed incorrectly through negligence, you're prescribed a medication that worsens your condition.
Pharmaceutical errors can have serious consequences. A simple mistake could have a negative impact on your health. In such a situation, you could be able to claim compensation. Talk to a medical negligence claims advisor to learn more about making a claim.
Calculate Compensation Settlements For Blackpool Walk-In Centre Medical Negligence
The amount of compensation you could receive after claiming for medical negligence can depend on how badly you're affected. To illustrate this, we've created the compensation table below.
We referred to figures from the Judicial College Guidelines (JCG) to make the table. The JCG is a publication that solicitors may use to help them value injuries.
| Type of Injury | Level of Severity | Range of Compensation | Notes |
| --- | --- | --- | --- |
| Toes | Moderate | Up to £9,010 | Classified as moderate toe injuries, this would mean damage to the toe such as lacerations and relatively straightforward fractures. Cases that involve minor but permanent or prolonged symptoms would fall under the higher end of the bracket. Modest injuries that recover fully would fall under the lower end of the scale. |
| Neck | Severe | In the region of £139,210 | Neck injury associated with incomplete paraplegia. |
| Scarring | Single/multiple | £2,220 to £7,350 | Scarring that affects the leg(s), arm(s) or hand(s). This could include one noticeable scar or several smaller scars. |
| Hand | Moderate | £5,260 to £12,460 | Crush injuries, penetrating wounds, soft tissue type and deep lacerations. |
| Thumb | Loss of thumb | £33,330 to £51,460 | Loss of thumb. |
| Leg | Severe | £90,320 to £127,530 | The most serious injuries that don't lead to amputation. |
| Knee | Moderate | £13,920 to £24,580 | Injuries that result in minor disability. |
| Ankle | Modest | Up to £12,900 | Lesser fractures or sprains, and ligamentous injuries, for example. |
| Foot | Modest | Up to £12,900 | Simple metatarsal fractures, puncture wounds, etc. |
| Illness/Damage Resulting from Non-traumatic Injury | Severe | £36,060 to £49,270 | Severe toxicosis that causes severe pain, vomiting or fever (for example) that puts the claimant in hospital for days or weeks and there are some continuing symptoms. |
If you can't see your injury in the compensation table or are unsure as to how your illness may be valued, get in touch. Call our claims team to get a more accurate valuation of your claim.
An Introduction To Damages
The severity of your injuries may not only drive the level of compensation you could receive. It could also affect the types of damages you claim for. In general, there are two main categories of damages;
Special damages compensate you for financial losses caused by the injuries.
General damages compensate you for the physical and mental pain and suffering the injuries cause.
An Overview Of General Damages
General damages compensate you for the psychical and psychological harm you suffered. When valuing general damages, the following factors can be considered:
The suffering your injuries caused or worsened and the duration.
The psychological damage that was caused or worsened, such as depression or anxiety.
Whether there is any permanent disability or long-term impairment.
How your daily life was impacted or still is impacted.
Explaining Special Damages
Special damages compensate you for the financial losses the injuries caused. To claim back money already lost, you need to submit proof. Documents such as bills, invoices or receipts can evidence your claims. You could also claim for future loss.
Special damages might cover:
Out-of-pocket expenses the injuries cause such as travel to and from the hospital.
Lowered income potential for the rest of your working life, or if you will never be able to work again.
Lost wages or salary if you took unpaid time off work to recover. This could be a partial or total loss.
Care costs. For example, you may hire a nurse to care for you at home, or a cleaner to help you maintain your home as a consequence of injuries.
If you want to know more about the types of damages you might claim, call and speak to our team. An advisor will look at your case and help you.

No Win No Fee Claims For Blackpool Walk-In Centre Medical Negligence
Have you come across the term No Win No Fee before? Maybe you've heard it on the radio, or seen it on a billboard or other advertisement? Here, we will explain it to you.
Also known as a Conditional Fee Agreement (CFA), this is an arrangement between you and a solicitor for them to provide legal services under certain terms. There are certain benefits in regards to how you pay a solicitor's fee under No Win No Fee terms. These include:
You don't pay the solicitor fees at the start of your claim.
You don't pay the solicitor fees while your claim is ongoing.
If your claim is unsuccessful for some reason, you don't pay the solicitor fees.
The only time you will pay your lawyer their fees is when you have won your claim and the solicitor has received a compensation payment for you. You'd pay a small success fee. There is a limit to this success fee by law.
The fee can be collected directly from the compensation payment received for you. Our team can give you a fuller explanation. Give them a call today to find out more.

Talk About Your Case With Our Experts
We've almost finished this guide on Blackpool walk-in centre clinical negligence. Do you have a valid cause to make a compensation claim? We could help you with this.
Get in touch with an expert medical negligence claims advisor. You can:
Contact us on 0800 073 8804.
Use our instant live chat.
Request a callback at a time that suits you through our 'contact us' page.
Your claim will be evaluated, and you will find out if it is indeed potentially valid and favourable. You will then learn how we could connect you with our solicitors. Furthermore, the advice is free, advisors are available 24/7 and you're under no obligation to proceed with our services.
And remember, all of our solicitors offer No Win No Fee agreements.

Find Out More About Clinical Negligence
We've chosen the below links as we believe they could prove useful as extra information.
Legal Action Against The NHS: Guidance from Citizens Advice.
Clinical Negligence: A page on the effects of clinical negligence from mental healthcare professionals.
Urgent Treatment Centres: NHS guidance on treatment centres.
We also have more of our own guides that could help you:
Thank you for reading our guide to Blackpool walk-in centre medical negligence claims. 
Written by Wheeler
Edited by Victorine