Burton Personal Injury Solicitors No Win No Fee
If you have sustained an injury in an accident that was not your fault then our Burton team of personal injury solicitors can help you make a claim for compensation. Our personal injury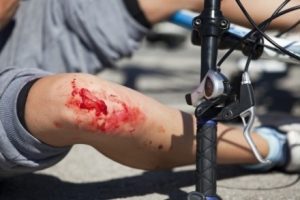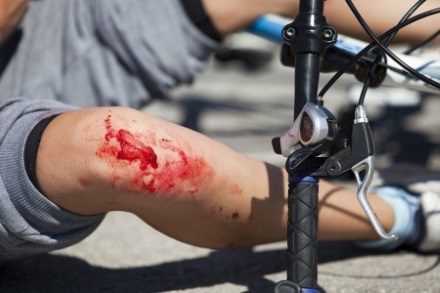 department specialises in the full range of personal injury cases and is made up of highly experienced solicitors and legal executives who all have extensive experience of road traffic accidents, accidents at work, slips, trips and falls as well as the full range of other personal injury cases.
Trust your personal injury claim to our Burton team of personal injury solicitors and you will get the whole process explained to you in plain English as well as getting regular updates by phone and/or in wiring as your personal injury case progresses.
Our Burton Personal Injury Team Deal With The Full Range Of Personal Injury Cases:
Public Liability Claims
These types of claims occur following an accident on property that is open to the public. This could be in places such as supermarkets, pubs, clubs, parks and restaurants. The most common form of these types of claims are slips, trips and falls but there are a wide variety of other types of accidents in public cases that can occur.
Examples include:
Being struck by a falling object from a shelf in a supermarket.
Slipping on a spillage in a restaurant.
Stepping on broken glass not cleaned up properly in a shop.
Trips, Slips and Falls On Highways
If you injure yourself on a public highway and it is because it is neglected or broken in some way then you could be eligible to make a claim for compensation. Our Burton personal injury team are very experienced in such matters and can help you make a claim.
Examples include:
Tripping over paving slabs that are defective.
Falling over potholes in the road.
Tripping or falling over missing grids or manhole covers.
Road Traffic Accidents
Road Traffic Accidents (or RTAs as they are commonly known) are any accident that happens on the road. This therefore applies if you have an accident as a driver or passenger on any sort of vehicle as well as a pedestrian. Road traffic accidents come in all shapes and sizes and can cause multiple types of injury. You can rest assured that our personal injury solicitors for Burton are experienced in dealing with all types.
Examples include:
A car colliding with a pedestrian.
Driver losing control.
Passenger injuries on a bus in a collision.
Product Liability
We all use hundreds of different products every week. From toothpaste to your morning coffee through to electrical items, food, drink and appliances. These all have to be safe for use under UK law and if they are not and they somehow cause you an injury, you may have a claim for compensation.
Examples include:
Allergic reactions to products such as hair dye.
Cuts on unsafe edges of products.
Electric shocks by electrical items that are incorrectly wired.
Accidents At Work
In the UK, we have stringent health and safety laws thanks to the Health and Safety Executive. Whether you work in an office, a factory or a construction environment, it's your employer's responsibility to keep you safe at work by ensuring your are properly trained, the equipment you use is safe and you have the right sort of safety equipment. If you employer falls short in this responsibility and you are injured at work then you may have a case for compensation.
Examples include:
Back injuries thanks to insufficient manual handling training.
Injuries caused due to a lack of proper supervision.
Slips, trips or falls at work.
Injuries sustained thanks to unsafe equipment/machinery.
Accidents Abroad
Accidents on holiday are never good but if you have one abroad it can be even more worrying and distressing. Not only can it spoil your holiday it can also be very expensive and can make you anxious and stressed, especially if there is a language barrier.
Our Burton personal injury solicitors team are experts in all sorts of accident abroad personal injury cases which means you can rest assured that you are in the hands of experts and will get the maximum amount of compensation you are entitled to.
Examples include:
Road traffic accident abroad.
Slipping on a defective walkway on a hotel.
Food poisoning from the hotel restaurant.
Burton Person Injury Claims Process
The vast majority of our cases are settled without having to go to court. The typical personal injury claims process is as follows:
We will assess your case and if we believe that you have a valid claim for personal injury compensation then we will begin your claim.
Next we will send you the paperwork for your claim including a full and transparent No Win No Fee agreement and other authorisations and documentation. These should be fully read by yourself and returned to us promptly to get your claim started. This can all be completed the same day as you first contact us. If you have any questions about any of the documentation, our experts will be more than happy to go through it with you and explain any area of it.
We then send a letter of claim to the person allegedly responsible for you accident.
An acknowledgement is then waited for within 21 days and then the defendant has three months with to investigate the claim and decide whether they will admit liability or defend the claim.
If they do admit liability, you will then attend a medical expert who will compile a medical report on your injury.
We then negotiate an appropriate amount of compensation with the defendant's solicitors and once you are happy with the amount, you will then receive your compensation.
Contact Our Burton Personal Injury Team Today
Don't delay and take the first steps to getting compensation for your injury today. Contact our Burton personal injury solicitors team and you could soon have the personal injurty compensation that you are entitled to under UK law. And with the No Win No Fee agreement, you can do so without any risk whatsoever.
Call us on 0800 073 8804 or simply complete our contact form.