Marella (TUI) Cruises Personal Injury Claims Guide – How To Claim Compensation For A Accident On A Marella TUI Cruise?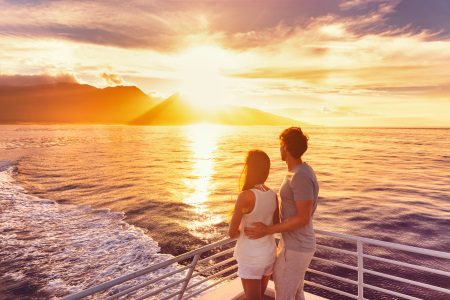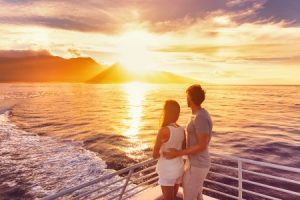 There is no denying that cruise ship holidays are extremely popular with British tourists. From around the world explorations to country-specific trips, there are so many different types of cruise holidays available for people to enjoy today. There is the possibility that accidents aboard cruise ships could happen. Here at Legal Expert, on 0800 073 8804,  we have helped many people to get compensation for accidents and injuries that were not their fault, including those who have been injured overseas. In this guide, we will reveal everything that you need to know if you have been injured on a Marella cruise in particular. If you have been injured or become ill on a  Marella (TUI) Cruise and you feel it was due to error or negligence call us you to see if you are eligible to begin a cruise ship personal injury case. Continue reading this guide for all of the answers to your most pressing question.
Select A Section
A Guide To Personal Injury Claims On A Marella Cruise
Marella Cruises is a British cruise line, which is operated by the well-known travel company TUI, and it currently holds around 1% market share of the global cruise industry. The cruise line features a number of different ships, visiting destinations all over the world. Most recently, the TUI Discovery ship was based out of Malaysia, as it was offering tours of Asia throughout the winter season. No matter what ship you were on or where in the world you were visiting, if you are injured on board the ship and the accident at sea was not your fault but the fault of the provider or the staff it may be possible to pursue a personal injury claim.
When it comes to incidents of personal injury, it can be very overwhelming because you may know that you could be entitled to compensation but you don't know how to go about it. There is no need to worry, though. Here at Legal Expert, we have an exceptional reputation within the industry and we have helped many people to get the maximum payout that is available to them. We will be there for you every step of the way. That begins with this guide, where we will explain all of the ins and outs of making a Marella Cruise injury claim if you have been injured on board a cruise ship due to negligence.
This includes information about some of the different ways that you could be injured on board a cruise ship, as well as providing details of eligibility about making a claim in these specific cases. We will explain the claim process, providing you with details on the time limits, as well as average compensation payouts for different injuries. If you have questions about claiming at the end of the guide, please do not hesitate to get in touch for information. You will find the contact details you need in the final section of the guide.
Injuries And Illness People Could Sustain On Cruise Holidays
There are different injuries that you could suffer while on board a cruise ship. Food poisoning is undoubtedly a common illnesses that people could experience while on holiday, including cruise ship holidays. You may be able to make a cruise ship illness compensation claim if you have had an allergic reaction to the food that you were served, you will need to show that TUI did not acknowledge the dietary information that you provided them with or that they did not follow the law, which permits them to display allergen information if one of the 14 main allergens are present within the food that they are saving.
Aside from this, norovirus is another illness that could be contracted on cruise ships. It is a legal requirement and ethical responsibility to make sure that all cruise ships are cleaned to the highest standard and fully sanitised especially if an out break of such an illness occurs. If these standards are not adhered to, it could be easy for those on board to fall ill or contract this virus. Aside from this, neck injuries, back injuries, and hip injuries could happen while on board a cruise ship if there are slip trip and fall hazards, damaged fixtures and fittings and poorly maintained communal areas.
Accidents That Could Happen On Cruise Ships
As you are probably already aware, cruise ships that are out there today are the equivalent of a miniature village on the sea. They are huge in size and they have so many different facilities. Therefore there are different ways that you could sustain a illness or injury. Some of the possible injuries are detailed below –
– Medical malpractice
– Injuries that have occurred because of falling objects on board the vessel
– Escalator or elevator accidents
– Food poisoning from meals incorrectly prepared on the ship
– Injuries that could have been sustained on offshore inclusive pre-booked excursions, including hikes, bike rides, and other activities
– Injuries that have been suffered in recreational facilities on board the ship, for example, the gym and swimming pool
– Slips, trips, and falls that could have been caused by the likes of slippery walkways, defective rails, and broken stairs
What Is A Cruise Ship Operators Duty Of Care?
It is important to note that all cruise ship companies owe their customers a duty of care. There are different shipping laws that are in place all around the world, yet no matter where you are travelling on the cruise ship, it is important that the highest standards of health and safety are in place. The Shipping Act of 1984 and International Convention for the Safety of Life at Sea are just two examples of the different rules and regulations that are in place and could protect you if you have been injured on board a cruise ship.
Time Limits To Claim For Cruise Ship Accidents At Sea
A lot of people mistakenly believe that they have all the time in the world to make a personal injury case. This has led to a lot of people missing out on the money that they could have been entitled to. Personal injury claims time limit can differ depending on the circumstances of your case. For example, if you are making a claim under the Athens Convention then you only have two years to seek compensation. The Athens Convention has priority over UK law when it comes to cruise ships that have been operating on international waters. Therefore, it is likely that you could be making a claim under this specific piece of legislation. It is important to note that this law covers a wide range of injuries and illnesses. It does not only cover accidents but could also cover the likes of food poisoning and bacterial illnesses. This is the legislation that most personal injury lawyers will turn to when attempting to make a claim for their clients who have been injured while on international waters. If you have experienced an accident while cruising on a Marella Cruise ship and are not sure if you have a case or even what the time limit for your case may be please do not hesitate in calling us right away and we can provide you with the answers you need.
Claims For Accidents In Your Room Or Cabin
Now, let's take a look at some of the different types of accidents that could occur. Firstly, we have accidents that could happen in the cabin or in your room. If the company in charge of the cruise liner has not maintained the decor of the cabin properly, for example damaged floors and you trip and injure yourself then you could suffer a personal injury because of poor standards in your bedroom. You could also suffer an injury if the cleaners in charge of your room were negligent and left chemicals about which caused you to suffer a burn injury. You could also suffer injuries around the ship itself, this could be a slip trip or fall injury that has happened due to a wet floor that has not been clearly labelled with a warning sign. You may have also been injured because the gym has not been maintained properly or you have not been shown how to use the equipment correctly or the swimming pool has not been looked after and you have fallen ill due to the chemical imbalance of the water.
Claims For Coach Or Bus Transfer Vehicle Accidents
You may have been injured while on an inclusive pre-booked coach or bus, either going to or from the cruise ship, or as part of an excursion. If the bus or coach has been involved in an accident and you have suffered any sort of injury, you could potentially claim.
Claims For Tender Transfer Accidents
Not all transfers occur via coach or bus, you may have had to travel on a smaller boat. If you have been injured on a smaller boat transfer to or from the shore that you feel was due to the negligence of the staff conducting the transfer call Legal Expert to see if you can make a claim.
Claims For Norovirus, Illness Or Food Poisoning
We could also possibly help you to make a claim for compensation if you have contracted food poisoning while you were on the ship that has been medically confirmed. As mentioned earlier, if you had an allergic reaction because your allergies were overlooked, even though you had gone to the trouble of informing the necessary staff of your allergies, and you were still served foods containing the allergen you could also possibly claim for this.
Personal Injury Claim Calculator
We assume that one thing you will want to know is what compensation you may get. If you have come across a personal injury claims calculator online, they do usually come with a disclaimer. This is because they are not always accurate to the specifics of your case. Instead, you should look at the average payouts for cases similar to yours. Below is a table illustrating amounts connected to certain injuries.

| Injury Type | Compensation Brackets | Injury Information |
| --- | --- | --- |
| Minor Neck Injury | Up to £2,150 to £6,920 | Lower bracket is for full recovery within several months to neck injuries that last from 1/2 years that possibly acceleration and/or exacerbation injuries. Injuries of this kind tend to be soft tissue in nature. |
| Minor Back Injury | Up to £2,150 to £10,970 | Injuries in these brackets tend to be concerned with length of time of injury, severity, ability to work etc and include injuries such as sprains disc prolapses and soft tissue injuries. |
| Moderate or Minor Injury to the Elbow | Up to £11,040 | Brackets include: simple fractures, tennis elbow syndrome and lacerations. |
| Very Minor Wrist Injuries | £3,090 to £4,160 | Undisplaced or minimally displaced fractures and soft tissue injuries. |
| Fracture of Index Finger | £7,990 to £10,730 | Fracture has been repaired, not fully able to grip. |
| Moderate Hip Injury | £23,310 to £34,340 | Hip replacement or surgery needed or necessary in the future to significant pelvis or hip injury but permanent disability not a great risk. |
| Moderate Knee Injury | Up to £12,050 to £22,960 | Twisting and bruising of the knee where recovery is almost complete to dislocation, torn cartilage or meniscus which results in minor instability, and minor disability. |
| Modest Ankle Injuries | Up to £12,050 | Less serious, minor or undisplaced fractures, sprains and ligamentous injuries. |
| Food Poisoning | £3,460 to £8,360 | Varying degree of cramps accompanied by diarrhoea to significant abdominal pain, alteration of the bowel and fatigue. |
| Trivial Scarring | £1,500 to £3,090 | Scarring is minor. |
What Can My Cruise Ship Accident Claim Compensate Me For?
If you are going to make a compensation claim because you have been injured in an accident on a Marella Cruise ship that was not your fault, there is one thing you may want to know, and this is how much money you may be entitled to. While we cannot provide you with a definitive answer without knowing the ins and outs of your case, we can reveal how compensation is calculated so that you have a better understanding.
Personal injury compensation is split into two parts – general damages and special damages. Let's deal with the former first. General damages are designed to compensate you for your injuries. The amount you receive will be determined by the medical report that is provided by your doctor. This report will state your injuries, the extent of your suffering, any long-term consequences as well as the treatment plan they have provided. This is then usually used to determine how much compensation you will get.
On the other hand, special damages relate to reimbursing you any expenses you've been forced to fund for your injuries. You simply need to show that your injuries have brought about the expenditure, and you must have a receipt or any other relevant document. Common special damages include prescription costs, loss of earnings, travel costs and care costs.
Steps To Take After A Cruise Ship Accident
Personal injury law can be complicated, and so if you find yourself in the position where you want to make a claim, you may be feeling a little bit bewildered. Where do you start? What do you need to do? How do you know which lawyer is going to be the best for you? How long have you got to make a claim? The questions are endless but don't panic. Here are the four important steps to take:
Claim as soon as possible – There is no time to waste when it comes to making a personal injury claim. Not only is there a time limit, but also the sooner you claim the easier you will find it. This is because the details will be fresh in your mind and it will be easier to gather crucial evidence, such as witness statements.
See a doctor – One of the biggest mistakes those with minor injuries make is failing to see a doctor. They would rather cope with the symptoms themselves. Not only is this ill-advised in terms of your health, but you may find it a bit more difficult to make a claim without receiving professional medical attention. This is because your doctor will provide you with a medical report. So do call us to discuss this.
Choose a no win no fee solicitor – we advise choosing a no win no fee solicitor to work on your case. If you do this, then you will benefit from a significant degree of monetary protection. This is because you will only need to pay legal fees if your case is a success. This ensures you benefit from a much better service because the pay is performance related for the solicitor.
Keep proof of expenses – It is important to keep proof of any costs that you have incurred because of your injuries. Common examples of these include the likes of medication costs, loss of earnings, travel expenses, childcare costs, counselling expenses and such like. You may be able to claim for these because you would not have encountered such expenses if you had not been injured, yet you will need proof.
No Win No Fee Personal Injury Claims Against Marella Cruises
When looking for a solicitor, there are some key factors to consider:
Fees
Let's be frank – this is definitely one of the most important factors you will want to take into account. At the end of the day, do you really have enough money to fund huge solicitor's fees whilst there is always the risk that your case may not be a success? Most people don't. This is the reason that it is highly advised to go for a lawyer that operate on a no win no fee basis. Should you do so, you should not need to put up any money to launch your claim and you will pay in relation to the outcome of your case. This ensures that your financial risk becomes eradicated. All of our solicitors are no win no fee.
Experience
It is always a good idea to go for a solicitor that has a considerable amount of experience in cruise ship compensation claims. You want to know that they have provided their service time and time before and that they have done so successfully.
Reputation
It is a good idea to read reviews that have been left by previous clients to see what they have had to say about the solicitor in question. If someone has a bad reputation, this is something you should be able to pick up on with ease, as there will be a wealth of negative feedback online.
How We Can Help You
If you have been involved in an accident while on a Marella cruise ship that was not your fault and you want to start a compensation claim, you may want to use a quality law firm that could help you to get the full amount of compensation you deserve. This is something that Legal Expert could assist you with, as we are one of the leading firms of our type in the UK.
We can promise you a service of an exceptional standard. All of our personal injury solicitors work to a no win no fee payment structure. This means that you do not have to pay any legal fees to us if your case is not a success. Therefore, you can be sure that the financial risk that is typically associated with making a case is reduced, giving you great peace of mind.
If you have any reservations about using our service, we encourage you to have a browse on our website. You will discover more information about our company, and you will be able to see what some of our past customers have had to say too.
Contact Us Today
If you have any further questions, or if you would like to begin the claim process, please do not hesitate to get in touch. Please call 0800 073 8804. This line is open seven days a week, 24 hours a day. You can also use our live chat feature. Or, why not leave your details and we will call you back?
Holiday Accident Claims Guides
If you need further assistance, these links may help:
Accidents on Royal Caribbean – Landed on this page but travelled with Royal Caribbean? You need to take a look at this Royal Caribbean guide.
A general guide to Cruise Ship Claims – More general information.
On A Package? – Certain rules apply, which this guide covers.
Edited By Melissa.