Celebrity Cruises Accident Claims Guide – How Much Compensation Can I Claim For A Personal Injury On A Celebrity Cruise?
Celebrity Cruise Lines offer a wide range of different cruise ships and cruise ship holidays to choose from offering all their guests a relaxing and enjoyable holiday.
No Matter what type of holiday you are on there is always that risk of an accident occurring resulting in an injury or a break out of an illness.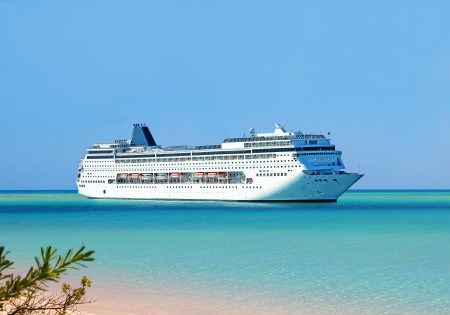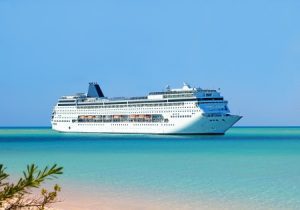 Legal Expert are personal injury specialists who can advise you in regards to any personal injury you may suffer.  If you'd like us to represent you, please call us today on 0800 073 8804.  One of our advisors will walk you through the claims process and offer free legal advice on how to proceed.
If you want a bit more information first, please carry on reading.
Select A Section
Celebrity Cruise lines operate their own fleet of cruise ships and are one of the biggest operators in the world.  They sail to destinations across the world including South America, Europe, the Mediterranean and the Caribbean.  Departures take place from convenient ports across the world (in the UK, they sail from Southampton).
This guide will explain what you could do if you have an accident on a Celebrity Cruise Lines ship.  It will also cover examples of accidents, how much compensation you might receive, how to use a no win no fee service and some examples of injuries that could be caused by accidents on cruise ships.
Legal Expert have a panel of personal injury solicitors dedicated to ensuring our clients receive the correct amount of compensation.  It's important to have the right solicitor on your side as holiday illness claims can become complex and require knowledge of which legislation to base your claim on.
Celebrity Cruise Lines Current Fleet
Celebrity Apex (2,910 passengers)
Celebrity Constellation (1,950 passengers)
Celebrity Eclipse (2,850 passengers)
Celebrity Edge (2,900 passengers)
Celebrity Equinox (2,850 passengers)
Celebrity Flora (100 passengers)
Celebrity Infinity (2,170 passengers)
Celebrity Millennium (2,218 passengers)
Celebrity Reflection (3,030 passengers)
Celebrity Silhouette (2,886 passengers)
Celebrity Solstice (2,850 passengers)
Celebrity Summit (2,218 passengers)
Celebrity Xpedition (98 passengers)
If you have suffered an avoidable injury due to an accident that you deem as negligent then call us to day to see if you are eligible to claim.
A personal injury lawyer will try to prove the following before agreeing to take on a claim:
That the defendant (Celebrity Cruise lines) owed you a duty of care;
That they, or their staff, breached the duty of care; and
That because of that breach, you became injured.
If you believe all of the above are true, you may have the basis of a compensation claim. We offer no win no fee agreements on all cases we take on.

Examples Of Injury Or Illness You Could Suffer On A Cruise
Legal Expert have helped many clients with claims for compensation in a diverse field of personal injury. Here is a list of examples of injuries or illnesses that could possibly occur on cruise holidays:
Head injuries
Food poisoning
Water borne illnesses (such as Legionnaires' disease)
Back Injuries
Burn Injuries
Soft tissue damage and bruising
Broken bones
If you've suffered any of the above (or any other injury not listed) in an accident caused by ship staff, call us straight away and we can tell you there and then if we feel you have valid case.

Examples Of Accident Which Could Happen On A Cruise Ship
Examples of accidents that could happen at sea include:
Slips, trips and falls which could happen just about anywhere on a cruise ship if there is a hazard.
Food poisoning. Illnesses such as norovirus could occur, even if you didn't eat any infected food.
Swimming pool accidents due to unbalanced waters.
Gym accidents due to damaged gym equipment.
Accidents aboard or while boarding a tender. We will cover this in more detail later in this guide.
Please contact a member of our team to discuss the details of your accident and injuries.

What Duties Does A Cruise Ship Owe Passengers Or Crew?
When you board a Celebrity Cruise lines ship, you are owed a duty of care by the company and its staff.  They are obliged to ensure you are safe while on board and that you arrive safely at your destination.
There are a number of different regulations at ports around the world.  These will vary but the shipping company must adhere to them when in that country's waters.
For accidents on a cruise ship in international waters, passengers are protected by the Athens Convention 1974.  If you have an accident while still in British waters, you could possibly claim under normal UK rules.
This can seem a bit confusing, which is why we recommend you use a specialist personal injury solicitor to ensure your claim is filed correctly and using the correct legislation.

Time Limits For Claiming For A Cruise Ship Accident
Under UK law, all personal injury claims must be made within a strict time limit following the date of an accident or date of knowledge of the diagnosis.  The time limit varies when you're involved in a cruise ship accident depending where you are in the world. The current time limits for claiming are:
| Claim Type | Limit |
| --- | --- |
| Accidents and Injuries on a package holiday booked by a UK tour operator in the UK. | 3 years |
| Athens convention claim (in international waters) | 2 years |
It's important that you give your personal injury lawyer enough time to lodge your claim.  They will need to gather supporting evidence to substantiate the severity of your injuries.  We would therefore recommend that you get in touch with us as soon as you return to the UK following an accident.

Passenger Cabin Or Suite Accidents And Injuries
While a cruise ship is a massive vehicle where potential accidents could happen, a surprising amount could possibly happen in cabins if they are not maintained to a certain standard.
Even though they're designed with safety in mind, often wear and tear could cause hazards including:
Slips, trips and falls. If you trip because the floor is uneven or damaged, then you may have a valid claim if you were injured. The same could be true if the lighting is faulty and you tripped because you couldn't see a trip hazard.
Items falling on to you. If an item falls on you because it hasn't been secured properly, or it has become loose over time you could sustain an injury especially to the head.
Broken fixtures and fittings. Damaged fixtures or furnishing can leave sharp edges which could cause a laceration injury.
If you've had an accident on a cruise ship while in your cabin and believe it was caused by negligence, please call our team for free legal advice.  We'll advise you on what steps you need to take to begin a claim.

Bus, Coach And Other Road Traffic Transfer Accidents
As well as being injured aboard the ship, it is possible for accidents to happen elsewhere on you trip. If you booked a package holiday, you may have been provided with a transfer to the port from a hotel or airport.
If your transfer vehicle, a coach, bus or taxi, is involved in an accident and you become injured, you could possibly make a claim for your injuries.
Types of accidents which could lead to claims include:
When your transfer vehicle is hit by another vehicle.
When your vehicle collides with another vehicle.
When items, such as luggage, fall on you.
To make a claim for these types of accidents, let us know the full details and we'll assess the chances of winning compensation for you.

Cruise Ship Tender Transfer Accidents That Could Occur
It is common on cruise ships to use tenders to transfer from the ship to shore.  These are smaller boats that are used when a port is full, is too shallow or too small for a cruise ship to dock at.
Types of accident that may happen include:
Poor guidance on how to board the tender. Usually you'll be given instructions on how to cross between boats.  If this doesn't happen, and you may become injured.
Tendering in rough seas. If the conditions weren't right for tendering you could become injured due to a fall. Any mobile phone footage or witness statements would help with this type of claim.
Damaged or slippery hand rails. If you fall and hurt yourself while transferring because a handrail was damaged, take images of the handrail and it will be useful as evidence.
Bad lashing of the tender.  If the tender is not secured to the cruise ship properly, movement can occur at the point you try to board and it could be dangerous when transferring.
Tenders can either be lifeboats or local ferry services, you could possibly claim compensation in either case if the injury you sustained was due to negligence  Please contact us if you feel you sustained injuries because of an act of negligence, a mistake or because staff failed to follow the correct procedures.

Norovirus Or Food Poisoning That Could Happen On A Cruise Ship
While the source of food poisoning is usually food that is cooked or reheated incorrectly, you could be ill without eating the food yourself.  Because all guests live in such close proximity to each other, certain food poisoning on a cruise ship can spread very quickly.
Cruise ship operators have a duty of care to ensure hygiene standards are maintained at all times.  When an outbreak does happen, they have procedures to limit the spread.
When staff are made aware of food poisoning, they will implement a deep clean procedure.  This involves thorough cleaning of all surfaces that are touched by hands, such as hand rails.  They will also take steps to limit hand contact with food.  Measures such as serving food rather than allowing self-service in buffets are taken.
If you suffer with food poisoning while aboard a cruise ship, you should seek medical advice as soon as possible.

Allergic Reactions Caused By Food On A Cruise Ship
Cruise ship operators are obliged to highlight allergens in food on all food labelling.  This is true on packaging as well as menus.  If an allergen isn't highlighted it can have serious health implications if eaten by a personal who is allergic to it.
An allergic reaction is the body's way of trying to get rid of something it thinks is bad for the body.   There are many allergens, some are more dangerous than others.
In severe cases, anaphylaxis could occur which is the most serious allergic reaction. Ultimately it could be fatal but if not, it can still cause very serious problems for the claimant.
If you believe you've suffered an allergic reaction because of poor labelling, try to keep hold of the packaging or photograph the menu.  Then contact Legal Expert when you return to the UK.  We'll assess your claim and provide you with advice on how to proceed.

Personal Injury Compensation Calculator
If you've been considering claiming compensation for a while, you've probably heard of compensation calculators.  While the idea is a good one, we know from experience that they cannot give a full and accurate picture.
Every claim we deal with is unique.  To get a true estimated compensation amount, we offer a free consultation so that we understand your accident fully.  We assess the impact on you and then provide an amount of compensation we believe you should seek.
In the next section we'll cover the many different elements that can make up a claim.  The first part is 'General Damages'.  This is the compensation awarded for the pain and suffering caused by your injuries.  The table below shows some of the compensation ranges available for different injuries:
| Type Of Injury/Illness | Severity | Compensation Range | Further Notes |
| --- | --- | --- | --- |
| Hand injury | Moderate Injury | £5,110 to £11,640 | The range in this category starts with soft tissue, lacerations, deep wounds, crushing injuries, the top brackets is reserved for permanent damage. |
| Arm injury | Less Severe Injury | £16,830 to £34,340 | The range in this category includes significant disability but a substantial degree of recovery is expected. |
| Finger injury | Fracture of index finger | £7,990 to £10,730 | Fracture has recovered but grip remains impaired. |
| Back injury | Moderate Injury | £10,970 to £34,000 | The range in this category starts with as disturbance of ligaments and muscles giving rise to backache, soft tissue injuries, prolapsed discs to incidents of a compression/crush fracture of the lumbar vertebrae where there is a substantial risk of osteoarthritis. The impact on daily life will play a significant part. |
| Neck injury | Minor Injury | Up to £2,150 | Recovery within 3 months. |
| Ankle injury | Modest Injuries | Up to £12,050 | The range in this category includes sprains and soft tissue damage and displaced fractures. |
| Foot injury | Severe Injury | £36,800 to £61,410 | The range in this category includes fractures to both heels, significant pain and restriction. |
This is a small sample of injuries that could occur.  We can help with any claim, regardless of the injuries, from minor to severe.   We always offer a no win no fee service for claims we take on.

What Can I Claim For In A Cruise Ship Accident At Sea Claim?
When you begin a compensation claim for an accident on a cruise ship, there are a number of things you could claim for.  These include:
General damages. As describe above, this payment compensates for the pain and suffering caused by your injuries.
Financial losses. If you lose out financially because of your accident, then you could claim these losses back.  This includes travel costs, care costs, replacement of damaged items and medical costs.
Lost earnings. You may have to take time off from work when you return to the UK. If your employer doesn't pay full sick pay, you may lose some income.  If that's the case, you could claim it back.
You should provide your solicitor with as much information as possible so that they can compile a complete claim.  It's worth spending some time on this.  If you settle a claim (by being awarded compensation), you can't ask for more at a later date if you forgot to include something.
An experienced claims solicitor will also include any future losses that you may incur such as future lost earnings if your injuries require long term treatment.

Explaining The Cruise Ship Accident Claims Process
In the immediate aftermath of an accident on a cruise ship, your first thoughts aren't going to be a compensation claim.  However, if you remember to take the steps below, you'll finding making a claim is more straight forward:
Always seek medical attention on board. This will ensure treatment is received and medical records are created.  We can use these records as supporting evidence.
Report the accident to ship staff. They will record the accident in a report, please ask for a copy.
Photograph the scene of the accident. Do this prior to anything being removed or repaired at the scene.
Ask witnesses for a statement of what they saw. Ask for their contact details as well.
When you're next on land, report the accident to the tour rep. If you don't have their details, report it to the customer care number provided by Celebrity Cruise lines.
All of these steps will help your solicitor to put together an accurate claim with supporting evidence.  This will increase the chances of your claim being successful.

No Win No Fee Personal Injury Claims Against Celebrity Cruise Lines
At Legal Expert, we offer no win no fee services for all cases we take on.  No win no fee allows clients to make a claim where they may not have been able to if they had to pay a large legal bill up front.
When using no win no fee, you'll be provided with a Conditional Fee Agreement (CFA) which states:
If the solicitor loses your case, you do not have to pay them.
If the solicitor wins your case, they will retain a success fee from your compensation (Limited to a maximum of 25%).
While it does mean you have to use some of your compensation to pay for the solicitor's service, it is far better than the alternative in our opinion.
Paying a solicitor by the hour does mean you'd keep 100% of any compensation.  It does however mean that, if they lose the case, you still have to pay for their service (which can be a large amount depending on the complexity of the case).
Our clients tell us that no win no fee made their claim risk and stress free.

Why Claim With Legal Expert?
Our panel of personal injury solicitors are specialists in the field of injury claims.  We only work on injury claims, including cruise ship compensation claims.
Over the years we've helped many clients by offering advice on how to ensure they receive the correct amount of compensation for their injuries.  We only work on a no win no fee basis, so you'll never have to send large amounts of money to fund our work.

Getting In Touch With Our Experts
Now that you've read this guide about making a Celebrity Cruise lines personal injury claim, we hope you're ready to begin a claim.  If so, to contact us you can:
Call us free on 0800 073 8804 and speak directly to one of our advisors.
Email us details of your claim. Send your message to info@legalexpert.co.uk.
Use our live chat feature. It's available from any page on site, 7 days a week.
Fill in an easy online form to start the claims process.
We'll begin by offering a free initial consultation.  We will advise you of your chances of successfully making a claim.  If we believe you have a good chance, we'll prepare a no win no fee agreement.  When you're ready to start, we'll begin your claim.

Further Resources
Now that you've read all of the information on making a Celebrity Cruise lines personal injury claim, we hope you're better informed.  For further guidance, we've provided some more useful information:
Package Holiday Compensation Claims – Our guide on how to make your claim if you booked it as part of a package holiday.
Cruise Ship Compensation Claims – Another of our guides.  This one covers all types of cruise ship claims, not just for Celebrity Cruise Lines.
Royal Caribbean Cruises – Another guide, similar to this one, but based on the Royal Caribbean Cruise company.
Citizens Advice Holiday Compensation – A guide from Citizens Advice about claiming holiday compensation.
Allergies Information – A useful article by the NHS about allergic reactions, symptoms and treatments.
Edited By Melissa.