Hereford Personal Injury Solicitors – No Win No Fee
Our Hereford team of personal injury solicitors specialise in retrieving compensation for anyone who might have been injured in an accident that wasn't their fault. If you live in Hereford or the surrounding Herefordshire region and have been injured at work, on the road, or in a public place, we can help.
We're extremely proud of our legal team. Year after year, we continue to provide a personal injury claims service that gives people the opportunity to claim back money they are entitled to. If you've been hurt in an accident and your life has changed as a result, our expert solicitors can examine your case and fight for your cause.
Am I Entitled To Compensation?
If you've been hurt due to negligent or criminal actions of another party in Hereford or anywhere else, you may well be entitled to compensation. Part of our job involves assessing a client's case when they present it to us and determining whether a certain party acted irresponsibly or illegally. Once we have established the validity of a personal injury claim, we'll adopt the case and give it our undivided attention in the quest for an appropriate financial settlement.
Listed below are just some of the types of accidents our personal injury solicitors for Hereford are able to support you with:
Road traffic accidents
Our legal team are able to get you compensation if you have been a victim of a road traffic accident as a driver, passenger (either in someone else's vehicle or on board Herefords public transport) or pedestrian.
Accidents at organised events
Large organised events such as sport fixtures or music festivals must have strict safety procedures implemented in order to keep everyone in attendance protected. If you've been hurt at an organised event which failed to adhere to safety standards, you may be eligible for compensation.
Our legal team can investigate the incident for you and determine whether you deserve financial remuneration for your injuries.
Accidents in Hereford public places
Certain public places may pose hazards to people passing through if the land is not carefully maintained and the surrounding environment is not cared for correctly. If you've been hurt in a public location in Herefordshire, give our legal team a call and we'll be able to tell you whether you have a case for compensation.
Work accidents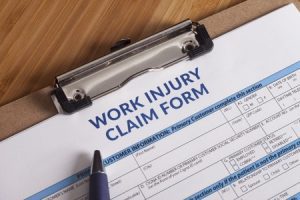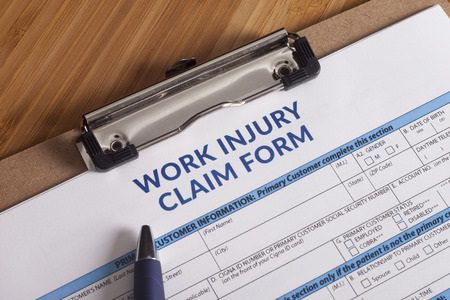 Accidents in the workplace are one of the most common types of personal injury claim in Hereford. Our team possess great knowledge with regards to the responsibility of employers and are capable of spotting a valid personal injury case very quickly.
If you've fallen at work, been struck by an object, handled poorly functioning equipment or sustained an injury/illness over a long period of time, there's a good chance we'll be able to help you claim financial compensation.
Is It Complicated To Make A Claim With Our Personal Injury Solicitors For Hereford?
Not with our legal team. We make the personal injury claims process simple and easy. All we ask you to do is answer a few simple questions about your accident and sign a few pieces of paperwork. We'll do all the negotiating, chasing and investigating for you, and give you the option to be as involved in your personal injury claim as you'd like to be.
Some clients enjoy being kept up to date on a regular basis with regards to the progress of their case. Others want to keep the case at arm's length so that they can get on with their lives – and that's fine too. We respect your wishes and do everything we can to ensure you feel at ease during the entire process.
The personal injury claims process typically involves three main steps.
A Few Questions
When you decide to pursue a personal injury claim, our legal team will begin the process by asking you a few questions about your accident. Among the information we'll need to know is:
When and where the accident took place
How the accident happened
Who saw the accident
Who you were with when the accident occurred
Who you believe might be responsible for the accident
What sort of injuries you sustained as a result of the accident
Our legal team for Hereford will guide you through this informal Q&A session in a supportive, respectful manner. If you don't know the answers – don't worry. Our team are more than happy to investigate the incident ourselves to establish what happened and determine whether you have a viable personal injury claim.
We can also help you to amass some useful evidence surrounding your case, which can go a long way to ensuring you receive a financial pay-out when the process draws to a close.
Claim Letter
After determining the validity of your claim and obtaining as much information as we possibly can about your accident, our team will write a letter to the person/organisation responsible for causing your injury. This person/organisation typically have 8-12 weeks to respond to the letter, although this can vary from case to case.
An Agreed Financial Settlement
If the person/organisation admits liability, your claim can be settled out of court quickly and calmly. However, if a compensation fee cannot be agreed upon, the case will be taken to court, where our solicitors will continue to support your claim and hopefully get a judgement in our favour from which the judge will then award compensation.
How Much Money Will I Receive?
It's difficult to determine the amount of compensation you will receive until we've heard the full facts about your accident. Every personal injury claim is different, and when we've established what happened our Hereford legal team will be able to provide you with an estimated compensation figure. Different claims last for different lengths of time, but our Hereford personal injury solicitors do their very best to push through every single case in a thorough, effective manner.
Contact our Hereford personal injury solicitors team today on 0800 073 8804. Our team will be happy to answer any of your questions and can get your personal injury compensation claim started the very same day you make your first inquiry.