Harrogate Personal Injury Solicitors No Win No Fee
Our Harrogate team of personal injury solicitors are the best team to turn to if you're in Harrogate and you've suffered an injury during an accident caused by someone else. If you've been hurt at work or on the road and it wasn't your fault, you could be entitled to financial compensation.
Our solicitors are experts in the personal injury claims sector and can assist you regardless of the nature of your injuries or the manner in which you sustained them. From whiplash experienced in a car crash, to broken bones from a nasty fall on public premises, to repetitive strain injury caused by using faulty office equipment, our personal injury solicitors can help you to retrieve the financial compensation you deserve.
From start to finish, we attempt to make the process of claiming compensation as simple as possible. We do all the tricky bits for you – handling all the convoluted paperwork and making all the necessary phone calls – so you can sit back, relax and attempt to recover from your injuries as best as you can. All we ask from you is your complete honesty and cooperation wherever possible.
After getting to grips with the nature of your injuries and understanding what happened during your accident, our personal injury solicitors for Harrogate will proceed to do everything they can to ensure you receive the kind of compensation payout we believe you're entitled to. From time to time we'll ask you to provide us with information about your accident, and we will be sure to update you as your case progresses – meaning you remain informed about your claim every step of the way.
No Win No Fee Personal Injury Solicitors
All our personal injury claims processes are conducted on a No Win No Fee basis. This means you will never owe us any legal fees if your claim ultimately proves to be unsuccessful. If you are awarded compensation, we subtract an agreed percentage of the total pay-out. So, no matter what direction your personal injury claim heads in, you'll never have to fork out money to pay for our legal fees up front.
You'll receive high-quality legal support, advice and assistance without ever having to dip into your own pocket. With our Harrogate team of personal injury solicitors, anybody who has suffered an accident that wasn't their fault can afford to make a claim for compensation – which is exactly the way it should be.
Our team don't just offer a quality legal service, they also specialise in top of the line customer support. We can assist with any arrangements you need to make because of your injuries (like organising private medical treatment).
We will also go to great lengths to help gather any evidence that can strengthen your claim – interviewing witnesses, contacting defendants and working with the police and/or relevant authorities.
We understand the recuperation period following an accident can be very difficult, and as soon as you pick up the phone and make that first call to our Harrogate legal team, they will be there to support you emotionally and mentally throughout the process, doing everything they can to make you feel as comfortable as possible.
Types Of Injury Claims Our Solicitors For Harrogate Cover
We are a friendly and professional legal firm, providing the very best personal injury claims service in the area and beyond. Over the years, we've helped people claim compensation for many different kinds of injuries including:
Fractured/Broken Bones;
Burns;
Neck, Back, Spinal Injuries;
Brain Damage;
Loss of Limbs;
Loss of Sight or Hearing;
Loss of Motor Function;
Organ Failure;
Skin Infections.
Personal Injury Claim Types
Just some of the types of claims we are able to assist you with include:
Road Traffic Accidents Claims
We can help you claim compensation if you've been injured as a driver, passenger, or pedestrian in a road traffic collision that wasn't your fault.
The most common types of road accidents involve one vehicle colliding with the rear of another and also crashes caused by drivers not paying due care and attention on the road. Injuries range from the likes of whiplash and muscle strains to broken bones and even loss of limbs.
Medical Negligence Claims
If you've undergone a medical procedure and your condition has either failed to improve or worsened – you could be eligible for compensation.
You may also be able to make a claim if you've experienced the onset of additional symptoms due to a medical procedure being handled incorrectly. Give our team a call today and they'll be able to look at your specific case in closer detail.
Accident at Work Claims
Your employer has a duty to ensure you remain safe whilst you are operating in your working environment. When organisations fail to implement effective training or do not provide the necessary safety equipment employees need to remain protected, this can lead to staff members getting hurt.
If you've experienced an accident at work, give our Harrogate personal injury team a call today to see whether you have a viable claim for compensation.
Serious Injury Claims
Serious injury claims involve pursuing compensation for a life-threatening/altering injury caused by another party. These types of injuries include things like paralysis, loss of limbs, burns, scars and brain damage.
Our personal injury lawyers are well trained in pursuing these types of claims and are able to claim back high amounts of money to help anyone who has suffered because of the negligent actions of another party.
Start Your Injury Claim Today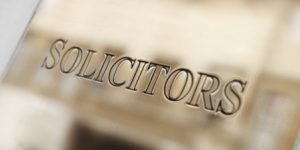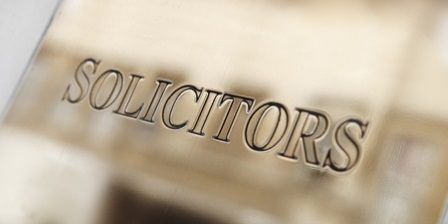 Contact our Harrogate personal injury team of solicitors as soon as possible and we can get your claim started right away. All our consultations are completely free, and as long as you use our services you'll never have to worry about hidden charges or up front fees, we don't have any.
Get in touch on 0800 073 8804, or drop us a email using the contact form on this page. We promise to provide you with the very best legal support.