Harrogate Personal Injury Solicitors No Win No Fee
By Mark Ainsdale. Last Updated 6th September 2021. Welcome to our Harrogate personal injury solicitors guide. Our Harrogate team of personal injury solicitors is the best team to turn to if you're in Harrogate and have suffered an injury during an accident caused by someone else. If you've been hurt at work or on the road and it wasn't your fault, you could be entitled to financial compensation.
Our solicitors are experts in the personal injury claims sector and can assist you regardless of the nature of your injuries or how you sustained them. From whiplash experienced in a car crash to broken bones from a nasty fall on public premises to repetitive strain injury caused by using faulty office equipment, our personal injury solicitors can help you to retrieve the financial compensation you deserve.
Further information
From start to finish, we attempt to make the process of claiming compensation as simple as possible. We do all the tricky bits for you – handling all the convoluted paperwork and making all the necessary phone calls – so you can sit back, relax and attempt to recover from your injuries as best as you can. We ask for your complete honesty and cooperation wherever possible when you discover how to claim.
After getting to grips with the nature of your injuries and understanding what happened during your accident, our personal injury solicitors for Harrogate will proceed to do everything they can to ensure you receive the kind of compensation payout we believe you're entitled to. From time to time, we'll ask you to provide us with information about your accident, and we will be sure to update you as your case progresses – meaning you remain informed about your claim every step of the way. Please speak to one of our personal injury lawyers for free legal advice.
No Win No Fee Personal Injury Solicitors
All our personal injury claims processes are conducted on a No Win No Fee basis. This means you will never owe us any legal fees if your claim ultimately proves to be unsuccessful. If you are awarded compensation, we subtract an agreed percentage of the total pay-out. So, no matter what direction your personal injury claim heads in, you'll never have to fork out money to pay for our legal fees upfront, thanks to our No Win No Fee agreement.
You'll receive high-quality legal support, advice and assistance without ever having to dip into your own pocket. With our Harrogate team of personal injury solicitors, anybody who has suffered an accident that wasn't their fault can afford to make a claim for compensation – which is exactly the way it should be.
Our personal injury solicitors covering Harrogate don't just offer a quality legal service. Indeed, they also specialise in top of the line customer support. We can assist with any arrangements you need to make because of your injuries (like organising private medical treatment).
Further details
Also, we will go to great lengths to help gather any evidence that can strengthen your claim – interviewing witnesses, contacting defendants and working with the police and/or relevant authorities.
We understand the recuperation period following an accident can be very difficult. As soon as you pick up the phone and make that first call to our Harrogate legal team, they will be there to support you emotionally and mentally throughout the process, doing everything they can to make you feel as comfortable as possible.
Types Of Injury Claims Our Solicitors For Harrogate Cover
We are a friendly and professional legal firm, providing the very best personal injury claims service in the area and beyond. Over the years, our personal injury solicitors in the Harrogate area would help people claim compensation for various injuries, including:
Fractured/Broken Bones;
Burns;
Neck, Back, Spinal Injuries;
Brain Damage;
Loss of Limbs;
A loss of Sight or Hearing;
Loss of Motor Function;
Organ Failure;
Skin Infections.
This table goes into detail on what compensation you could receive for specific injuries.
| Injury | Severity | Notes | Compensation |
| --- | --- | --- | --- |
| Brain Damage | Very severe | The person might be able to follow some basic commands. However, they will need full-time care and show little meaningful response to their environment. | £282,010 to £403,990 |
| Neck Injury | Severe | A neck injury that is associated with incomplete paraplegia or results in permanent spastic quadriparesis. | In the region of £148,330 |
| Knee Injury | Severe (ii) | Constant pain and limited movement caused by a leg fracture that has extended into the knee joint. | £52,120 to £69,730 |
| Arm Injury | Less severe | The person will have suffered with significant disabilities. However a substantial recovery has taken place or is expected to. | £19,200 to £39,170 |
| Back Injury | Moderate (ii) | Frequently encountered back injuries, that disturb the ligaments and muscles and cause backache. | £12,510 to £27,760 |
| Shoulder Injury | Serious | A dislocated shoulder with damage to the lower part of the brachial plexus that causes shoulder and neck pain. | £12,770 to £19,200 |
| Elbow Injury | Moderate or minor | Elbow injuries such as lacerations, simple fractures or tennis elbow syndrome. The recovery rate will affect how much is awarded. | Up to £12,590 |
| Leg Injury | Less serious (iii) | Simple tibia or fibula fractures, or soft-tissue injuries, with minor ongoing symptoms. | Up to £11,840 |
| Whiplash Injuries With Psychological Injuries | One or more | Lasting for 18-24 months | £4,345 |
| Whiplash Injuries | One or more | Lasting for 18-24 months | £4,215 |
Personal Injury Claim Types
Just some of the claims we can assist you on how to claim for include:
Road Traffic Accidents Claims
We can help you claim compensation if you've been injured as a driver, passenger, or pedestrian in a road traffic collision that wasn't your fault.
The most common road accidents involve one vehicle colliding with the rear and crash caused by drivers not paying due care and attention on the road. Injuries range from the likes of whiplash and muscle strains to broken bones and even loss of limbs.
Medical Negligence Claims
If you've undergone a medical procedure and your condition has either failed to improve or worsened – you could be eligible for compensation.
You may also be able to claim if you've experienced the onset of additional symptoms due to a medical procedure being handled incorrectly. Give our team a call today, and they'll be able to look at your specific case in closer detail.
Accident at Work Claims
Your employer has a duty to ensure you remain safe whilst you are operating in your working environment. When organisations fail to implement effective training or do not provide the necessary safety equipment employees need to remain protected, this can lead to staff members getting hurt.
If you've experienced an accident at work, give our Harrogate personal injury team a call today to see whether you have a viable compensation claim.
Serious Injury Claims
Serious injury claims involve pursuing compensation for a life-threatening/altering injury caused by another party. These injuries include paralysis, loss of limbs, burns, scars, and brain damage.
So, our personal injury lawyers for Harrogate have elite-level training in pursuing these types of claims. And they're able to claim back high amounts of money to help anyone who has suffered because of the negligent actions of another party.
Start Your Injury Claim Today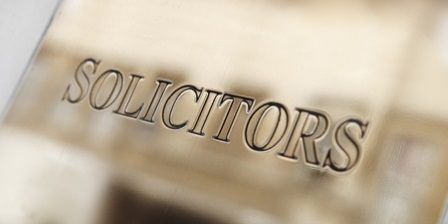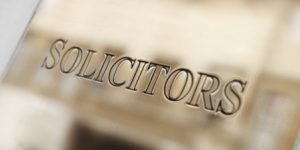 Contact our Harrogate personal injury team of solicitors as soon as possible, and we can get your claim started right away. All our consultations are completely free, and as long as you use our services, you'll never have to worry about hidden charges or upfront fees. We don't have any.
Get in touch about your No Win No Fee claim on 0800 073 8804. Alternatively, drop us an email using the contact form on this page. We promise to provide you with the very best legal support.
Harrogate Personal Injury Solicitors FAQs
What accidents could I claim for?
These could include falls, slips, trips, accidents in the workplace and also any road traffic accidents (RTAs).
What is a good settlement offer?
This is an offer that reaches around 80% of the compensation target that you have in mind.
And what does the settlement consist of?
A typical settlement amount comprises both general damages and special damages.
What are general damages?
General damages focus on the primary pain and suffering that the accident victim endures.
And what about special damages?
These highlight additional expenses such as medication, hospital transportation costs and any home renovations for long-term sufferers.
What is the likelihood of the claim ending up in court?
This is pretty low because they generally try to settle out of court whenever the defendant admits liability.
And why is this?
It's because there are additional legal costs for both parties if the case goes before a judge.
So, what is the upside in the case going to court?
Theoretically, the victim then has the best chance of achieving maximum compensation for their case.
Other Helpful Guides
Thank you for reading our Harrogate personal injury solicitors guide.