Dewsbury Personal Injury Solicitors No Win No Fee
If you live in the Dewsbury area of West Yorkshire and have been injured in an accident and it wasn't your fault then you may be able to claim compensation. Why not call our specialist Dewsbury personal injury team today?
Some of the types of injury and accident that our Dewsbury legal team cover have helped our clients get money and justice for:
Accidents in the workplace
Accidents in a foreign country
Industrial incidents and diseases
Medical negligence
Slips
Falls
Trips
Sporting injuries
Dangerous predicts
Road traffic accidents
With our Dewsbury personal injury team you can rest assured that unlike some other personal injury companies, our No Win No Fee service is simple, straightforward and transparent and you can be confident that there are no hidden charges in the service that we offer.
What Our Dewsbury Personal Injury Solicitors Team Can Do For You
We have been handling personal injury claims in Dewsbury, Yorkshire and the wider UK for many years and are experts in getting our clients the redress, justice and compensation they require and deserve.
We have a track record for delivering their clients the maximum amount of compensation, fighting tooth and nail to get the best possible deal for our clients.
We are as thorough as possible when preparing your case and leave nothing to chance.
We investigate every aspect of your claim and also look at what could be the long term implications of your injuries. It's this sort of attention to detail that explains our longstanding and continuing success in the personal injury realm.
Offer No Win No Fee on all cases that we take on. This means you are never exposed to unwanted upfront costs. The money you will pay is if we are successful in getting you compensation and only then do you pay us a pre-agreed percentage of your claim.
Only highly qualified and experienced professionals will work on your claim ensuring that you get the best possible representation and advice.
Will keep everything you say to us completely confidential and we'll always be upfront, honest and transparent with everything we do.
We're proud of our hard won reputation as personal injury experts and we'll work hard on your case to enable us to keep this excellent sense of value.
Expert and Friendly Personal Injury Advice When You Need it Most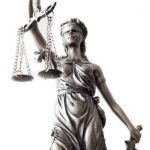 Our Dewsbury personal injury team understand that if you have been in an accident and have suffered an injury that was not your fault, it can be a stressful time that may also see you experiencing anxiety and depression. Rest assured that we will treat you with the greatest of care and with the greatest of dignity, making sure you are never upset or stressed.
When first looking at your case, we'll do so with the utmost respect and walk you through all of the facts, being careful not to bring up too many raw emotions that may be connected with the accident. We will listen, weigh up and then give you the benefit of our years of experience when advising you whether you have a strong case or not.
At every stage of the case our expert personal injury solicitors for Dewsbury will give you clear and transparent advice to make sure that you know exactly how your case is progressing and where it is up to. From the initial claim letter to compensation negotiations or even subsequent court action, you'll find our solicitors excellent in the clarity of the advice and information they give you about your claim.
Questions About Our Personal Injury Services
Can I claim for any accident?
No. If you've injured yourself and there was no one else to blame then there is no one to sue for compensation! The general rule of thumb is that if someone else's carelessness or negligence caused you to suffer and injury, then there is a good chance that you can claim compensation for your injury. Call us anyway if you are unsure, calls and advice are free.
Can I claim compensation for an injury at work?
Yes. If you were injured at work and it was not your fault then you may well be entitled to take out a compensation claim. Some people worry about being sacked for taking out such a claim but this would be a case of constructive dismissal opening them up for more legal action. So don't worry about that and talk to one of our experts if you have been injured at work.
It was a genuine accident. Should I still make a claim for compensation?
Yes. If the accident was not your fault and caused by someone else's carelessness or negligence then you are perfectly entitled under UK law to make a claim for compensation. You may have had to take time off work losing out on pay, you may have had your capacity to earn in the future affected all of which can result in significant financial consequences. For these reasons you should always make a claim for compensation and see it through.
Don't Delay and Call Our Dewsbury Personal Injury Solicitors Team Today
Whatever the injury and whatever the accident that caused it, if it was not your fault then you may be able to claim compensation and get justice as well as the money you are entitled to.
With our No Win No Fee service for Dewsbury, you have nothing to lose and no need to worry about hidden or upfront fees.
Take the first step to your compensation claim and call our Dewsbury legal team today.