Canterbury Personal Injury Solicitors No Win No Fee
Get Compensation and Justice With the Help of Our Personal Injury Solicitors Canterbury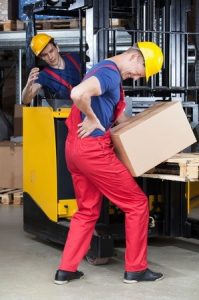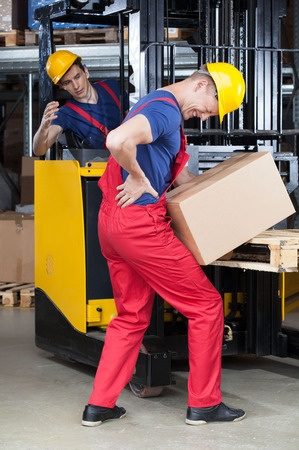 Our personal injury solicitors for Canterbury ihave been operating in the city and the wider area of Kent for many years, helping local people to claim compensation for a variety of accidents that were not their fault.
If you have been unfortunate enough to have been involved in an accident at work, in a public place or on the road then you may be entitled to make a claim for financial remuneration for your injuries, loss of earnings and pain and suffering. Our Canterbury personal injury solicitors team can take care of your claim and get you the compensation that you deserve.
Our personal injury solicitors Canterbury are a highly experienced and talented group of individuals who are all experts in the field of personal injury and are committed to helping injury victims get the justice and compensation that they deserve. Whatever your injury and whoever the third party whose fault it was, our solicitors will do their utmost to ensure that your case is settled in the best possible way.
Can I Afford A Canterbury Personal Injury Claim?
Yes, because we will only take on your compensation claim if we think you have a valid claim that we can help you win.
We operate on a No Win No Fee basis that means instead of charging you for our time spent on the case, we simply take our fee from your compensation claim when settled. That means we're committed to getting you as much compensation as we can and we do this in the most honest, clear and transparent way possible.
Is it Complicated to Make a Claim?
It may sometimes seem like it is but it isn't for our experienced solicitors for Canterbury who will take you through the entire process in methodical, clear and easy to understand way.
The process begins with asking you few important questions about your accident and injury. Once we're happy that you have a claim and that there is a good chance that we can secure you a good settlement then we'll start the claim process against the party whose fault the accident was.
Finally, we'll settle the case for you. This maybe out of court where we agree a suitable financial payment to you for your claim or it could be in court where the defendant hasn't admitted liability and we have to present your case in front of a judge for them to rule on who was responsible. Throughout all of this process, our solicitor will be guiding you and answering all of your questions to ensure you know exactly what is going on.
What Types of Accident Do People In Canterbury Claim For?
Across the UK, there are thousands of accidents every day. If you live in the Canterbury area of Kent and have been injured in an accident that wasn't your fault then you may be entitled to claim compensation from the person or company whose fault it was. Our solicitors have represented people with a wide range of injuries caused by a many different types of accident.
Workplace Accidents
Accidents in the workplace in Canterbury are a common occurrence and can be caused by malfunctioning equipment, poor implementation of health and safety procedures, lack of safety training or lack of investment in proper H&S procedures and policies. Not only will our compensation claim on your behalf help you get the money you deserve, hopefully it will make the business in question take their health and safety responsibilities more seriously in the future.
Traffic Accidents in Kent
Whether you've been hurt as a driver of a vehicle, a passenger or as a fare paying passenger on Kents public transport system, you may be entitled to make a claim for compensation with our local personal injury solicitors.
Medical Accidents
Unfortunately, whilst most of the time Kent and Canterbury hospital and other medical establishments give a great service in looking after our health, sometimes they do not always follow the correct procedures and sometimes mistakes can happen. This, in the worst possible scenario could cause long lasting injury, illness or even death.
If you or someone close to you has been the victim of such medical negligence, you may have a strong claim for compensation against the organisation involved
Accidents in Public Places
Accidents in public places can include a myriad of different things. You may have been injured in the street, a Canterbury nightclub, bar, shop or other business premises. Maybe you have been assaulted in one of these or maybe you have suffered a fall that wasn't your fault. Our injury solicitors for Canterbury will take a careful look at your case and see if you have grounds to make a compensation claim.
How Much Compensation Might I Receive?
Our personal injury solicitors Canterbury will do everything that they can to ensure that you receive the maximum amount of compensation for your claim whether it is settled out of court or by a judge.
Every single claim is different meaning that we can never say definitively what your claim is worth but what we can do is often give you a good idea. We can do this once we have gathered enough evidence of the accident and injury and assessed it against previous cases and their settlements and rulings.
We Understand It's Not Just About Money
We also recognise though that it's not just compensation that you want, but justice. Our experienced personal injury solicitors understand that often the effects of a personal injury aren't just physical and can often be emotionally draining. By going through the compensation claim process, it's not just about getting the compensation you deserve, it's about the defendant admitting liability and this can help you put the accident into the past and help you get on with living your life.
Call our personal injury solicitors Canterbury today on 0800 073 8804. Our experienced team will be more than happy to chat with you and listen to your case and start you on the journey to the compensation that you deserve.