Bury Personal Injury Solicitors No Win No Fee
Unfortunately, accidents are a fact of life and the injuries sustained can turn your life upside down. If you, or anyone in your family have been injured in an accident in Bury or elsewhere that was somebody else's fault then you could be entitled to claim compensation.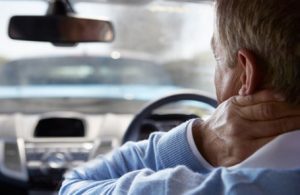 Even the most minor of accidents can have significant consequences, both physically and emotionally. Taking out a personal injury claim with our Bury personal injury team at your side can help make a real difference to you and your family. Our specialist team of personal injury solicitors Bury have many years experience in recovering compensation on behalf of our clients for pain and suffering, medical and travel expenses and loss of earnings that they have incurred as a result of the accident.
Whether you have been injured in a simple trip, slip or fall, an accident at work, a road traffic accident or due to medical negligence, our expert Bury team of injury solicitors are ready and waiting to stand by your side and fight your corner to get you the compensation you deserve.
The Types Of Personal Injury Claims Our Bury Injury Team Deal With
All of our personal injury solicitors have vast experience in personal injury law. A selection of various accident claims we deal with are:
RTAs (Road traffic accidents)
Accidents at Work
Work Illnesses and Diseases: These can include a host of conditions such as:
Chemical Poisoning
Industrial Deafness
Repetitive strain injury
Asbestos Related Diseases
Vibration White Finger
Dermatitis
Armed Forces Injuries
Environmental Hazards
Dangerous Items
Major Injuries
Clinical Negligence
Don't see your accident or injury here? Call our specialist Bury team now because we'll still be able to help you.
Not Sure If You Have a Valid Personal Injury Claim?
When you contact us, we'll give you a completely free, no obligation assessment of your claim in which we will assess all of the facts available and give you an honest opinion as to whether you do have a valid claim and what your chances of success are.
We'll explain just who you can bring your claim against, give you a very rough estimate of how much your claim might be worth and discuss with you our No Win No Fee agreement, also known as a Conditional Fee Agreement. Once you know you have a valid claim, we can then take up your case if you wish and start the process of getting you the compensation that you are entitled to.
To take your case forward, we will need some more information from you:
Full details of the accident including the date, location and how it occurred.
Copies of any paperwork that you have received from the defendant's insurers or anyone else regarding your accident such as your employer, local council or Health and Safety Executive.
As much detail as you can of any witnesses to the accident.
Details of your injury that you sustained in your accident as well as details of any treatment that you may have received since being injured.
Details of any financial expenses or losses that you have incurred because of the accident. This may include:
Loss of earnings
Medication costs
Travelling expenses
Our No Win No Fee Agreement
The vast majority of our personal injury claims are done so through our No Win No Fee agreement. This is now more commonly known as a Conditional Fee Agreement but the process is still the same. If you win your case, you pay us a fixed amount out of your settlement that has been agreed with us at the commencement of your claim. In the unlikely event that your claim is not successful, then there will be absolutely nothing to pay. This means that you only pay if you are successful and means there is no risk in taking out a personal injury claim with us.
Support From Our Bury Personal Injury Team At Every Stage Of Your Claim
When you take out a claim with our Bury personal injury team you are more than just a case number to us, you are a valued client. You'll get a dedicated personal injury solicitor working on your case who you can contact at anytime by phone or email and who will be happy to answer any questions that you may have about your claim.
Our Bury personal injury team will give you regular updates in easy to understand plain English on the progress of your case. Our solicitors' focus is always on getting you the maximum amount of compensation possible and as experienced and highly effective negotiators, the majority of our claims settle before they need to go to trial.
The Advantages of Using Our Personal Injury Solicitors
Personal injury claims are some of the most complex areas of UK law and require a specialist knowledge of legislation. The insurers who will be defending your claim will have a highly experienced team of lawyers fighting their corner so without a specialist personal injury solicitor, you could be at a serious disadvantage.
According the the Financial Services Authority, clients who use the services of a specialist personal injury solicitor recover on average 2 to 3 times more compensation than those who represent themselves.
Personal injury solicitors are highly regulated and have a duty of care to act in your best interests.
Our Bury team of personal injury solicitors will investigate whether you need post accident rehabilitation and will do everything they can to ensure the defendant's insurers pay this on a private basis.
In cases where it is appropriate, we can help to claim interim payments where needed.
Our personal injury solicitors will provide advice and guidance to you at every stage of your claim and ensure that they fight tooth and nail to get you the compensation and justice that you deserve.
Start Your Bury Claim For Compensation Today
Under UK law, it is your right to make a claim for compensation in an accident that was not your fault. Don't be put off by thinking it is a major hassle or a long drawn out process. The fact is, once we have your details and evidence, we'll get on with making your claim and we'll simply update you on its progress.
Contact our personal injury team now by calling 0800 073 8804 or completing the contact form and take the first steps towards the compensation and justice you deserve.