Salisbury Personal Injury Solicitors No Win No Fee
Salisbury Personal Injury Solicitors No Win No Fee
By Daniel Miller. Last Updated on 10th September 2021. At Legal Expert, our Salisbury personal injury solicitors are able to help claimants who have been involved in an accident that was not their fault, to claim the compensation they deserve and to recover. Wherever you are based in the UK, you can take advantage of the highly professional No Win No Fee solicitors we have on our panel. They will be able to work with you, collect t
he evidence necessary and organise medical assessments. We are here seven days a week to support you through your claim.
The more we know about how you sustained your injury, the more accurate guidance we can supply you with. So, the best way to get a better idea of what you could be owed in compensation is to get in touch with us today. Read on for more information.
Contact Details
You can speak to us over the phone, but there are other methods of getting in touch too.
Jump To A Section
Making Claims With Salisbury Personal Injury Solicitors
There are several criteria which you need to satisfy and demonstrate in order to make a successfully make a claim. As well as meeting these criteria, there are also several factors that could be pertinent to the success of your personal injury compensation claim. The basic criteria you must satisfy are as follows. Firstly, you need to clearly show that the defendant did have a duty of care towards you under law.
This could be as an employer under the Health And Safety At Work Act of 1974. Secondly, you need to show that the defendant (such as an employer) has breached this duty of care in some fashion, such as not providing training or equipment. Finally, you also need to clearly show that this breach (such as not having the correct equipment) was the cause of your accident, and thus the cause of your injuries or illness.
Other factors which can affect the veracity of your claim include when the accident occurred, or alternatively when the symptoms of the injuries were discovered. Following an accident that was not your fault, there is a standard three-year period after the initial accident in which to make your claim. This three year period can also be started from the date of the occurrence of symptoms or diagnosis if your injury or illness did not arise straight away. The earlier you see a solicitor and start your claim, the sooner they will be able to begin your case.
How To Find The Right Personal Injury Solicitors In Salisbury
After an accident that is not your fault, one of the most critical steps, in order to get the compensation which you deserve and getting back to normal life, is choosing the right personal injury solicitor. So, how do you get the right personal injury solicitor for your case? Getting the compensation you deserve can be crucial in your recovery, providing funds to help you get back on your feet, make adaptations to your home or car and recovering lost earnings.
As you may well spend a lot of time consulting and working with the solicitor, as well as needing to trust them with your claim, it is vital to have a great relationship with them. Claims cases can vary a lot in complexity as well as the time to be processed.
Read Online Reviews To Find Out More
When you need to hire a personal injury solicitor in Salisbury, there are several things that you should think about. Read online reviews to see how other people found the level of service and experience they had with a solicitors firm. What is their effective success rate? What level of fees might they charge when successful?
Do the solicitors offer a No Win No Fee service, with no hidden fees? Reading reviews can be a good way to compare and contrast different professional service providers, such as solicitors. After reading reviews, calling through to solicitors or experts, such as the team at Legal expert, can help you get a much better feel.
Does The Location Of Your Solicitor Matter?
Like many different types of modern, digital, professional services, you do not need to work with or hire a solicitor, lawyer or legal firm which is based in your area. The only part of your claims process which may need to be carried out on a local level could be any medical examinations that are needed to establish evidence.
The solicitor's you work with will determine whether you need an examination and will organise for a doctor to carry it out. Most personal injury solicitors will organise a local medical expert to carry any medical examinations, collecting the evidence the solicitors require.
The value of your claim award and what you could receive will be set by two factors. These are the Judicial College guidelines document which sets compensation award ranges for each type of injury. The other part of your claim can include any out of pocket expenses that you have incurred. These could be transport or medical expenses, or losses of earnings. Different solicitors could have different levels of success and some may be better at securing higher awards for the same injury.
Can Salisbury Personal Injury Solicitors Handle My Claims Case?
The solicitors that we work with have many years of experience in the field of personal injury claims. Whether you feel your injuries are relatively minor, or whether they have been life-altering, Legal Expert has been responsible for connecting all manner of clients with a solicitor that has aided them in being awarded compensation.
What's important is that you can prove that your injuries took place due to the negligence of others. It doesn't matter whether this was at work, on the road, or even in a public place. The setting is not important, your right to be financially compensated remains the same.
Claims For Serious Personal Injuries
At Legal Expert, we work with solicitors across the UK, such as No Win No Fee solicitors in Salisbury to get the compensation they deserve. Serious injuries can have a very big impact on people's lives, with lasting consequences. The compensation you receive can help you to relieve financial pressures. Getting the compensation you deserve can help claimants, dependents, and families.
Salisbury Medical Negligence Personal Injury Claims
Medical and clinical negligence is a legal term. It refers to breaches in the duty of care that medical professionals have toward you. Doctors, nurses, surgeons and paramedics are all included in this. If they have taken an action that negatively affects your health, then this could be interpreted as medical negligence.
However, this is not to say that if any medical treatment doesn't go to plan then you could claim. There needs to be evidence of negligent behaviour on behalf of the medical professional. Some examples of this could include:
Slips, Trips And Falls In Salisbury
Figures produced by the Health and Safety Executive (HSE) show that the most common form of accident in the UK is slips, trips, and falls. This is true both in and out of the workplace. They can happen whether you are walking down the street, where claims can be made against the council, or walking alongside a swimming pool, resulting in a secondary injury. The dedicated Salisbury personal injury solicitors we work with have a wealth of experience and knowledge in dealing with slip, trip, and fall claims.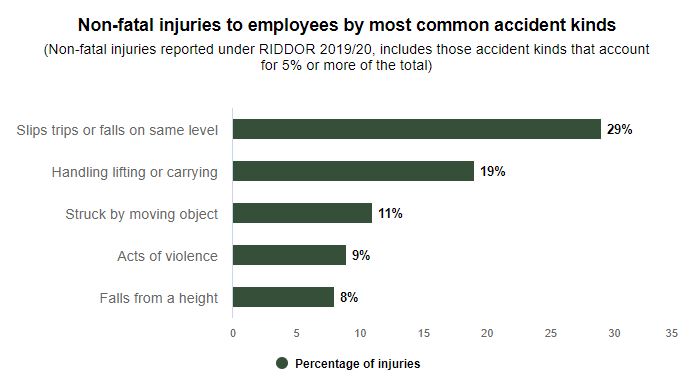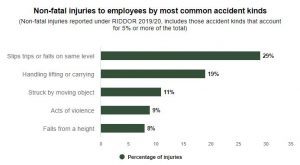 Road Traffic Accidents In Salisbury
The expert personal injury solicitors we work with at Legal Expert have helped people across the UK who have been involved in a road traffic accident that was not their fault through a No Win No Fee service. These solicitors have a great track record of getting clients the maximum amount of compensation that they could be awarded. Road traffic accidents are very common across the UK, and Salisbury is no exception.
Workplace Accident Compensation Claims In Salisbury
At Legal Expert, the solicitors we work with have helped people secure the compensation they deserve after a workplace accident. This is true across a wide variety of different professions and job roles.
As mentioned earlier, your employer has a duty of care toward all of their employees.
This means they have a legal obligation to do everything reasonably in their power to make sure the working environment is a safe place. If they fail to do so and an injury is sustained as a result, this could be an example of employer negligence.
Industrial Disease Personal Injury Claims In Salisbury
Salisbury personal injury solicitors that partner with Legal Expert help claimants get the compensation that they are entitled to after contracting an industrial disease, such as mesothelioma. Industrial diseases can include a range of respiratory conditions and other industrial diseases.
Industrial illness and diseases are often sustained due to prolonged exposure to any number of unsafe working conditions. The workplace could be very loud, for example. Therefore, employees could suffer from noise-induced hearing loss and/or tinnitus should they not be provided with suitable ear defenders.
How Much Could Your Claim Be Worth?
In this section, we will focus on potential payments involved in personal injury claims. Everyone who has been injured due to negligence has a legal right to be compensated for both physical and mental injuries. This figure (known as general damages) is decided on by using a legal publication called the Judicial College Guidelines (JCG). We've included some excerpts from the JCG in the table below to demonstrate how much certain injuries could be worth.
| Injury | Description | Amount |
| --- | --- | --- |
| Psychiatric damage | (d) Less severe - the amount will consider how badly the individual's daily life was affected, and for how long | £1,440 to £5,550 |
| Hearing | (d) Total deafness - lower amounts awarded to those with no tinnitus | £85,170 to £102,890 |
| Hernia | (a) Even after repair, there will be ongoing symptoms such as pain and a limitation on physical activities | £13,970 to £22,680 |
| Neck | (c) Minor - (iii) complete recovery after no more 3 months | Up to £2,300 |
| Shoulder | (e) Fracture of the clavicle | £4,830 to £11,490 |
| Wrist | (e) A Colles' fracture with no further complications | In the region of £6,970 |
| Finger | (j) Fracture - will have mended quickly but there will still be impaired grip | £8,550 to £11,480 |
| Leg | Less serious - (i) Soft tissue damage and fractures that never fully heal | £16,860 to £26,050 |
| Knee | (b) Moderate - (i) dislocation, cartilage tears etc that lead to mild disabilities | £13,920 to £24,580 |
| Ankle | (c) Moderate - injuries that result in less serious disabilities such as reduced stability on certain surfaces | £12,900 to £24,950 |
You can also make a claim for losses and outgoings that are directly caused by your injuries. These are known as special damages. They can include things like medical bills, damage to property, and loss of earnings.
Call us today to find out more.
No Win No Fee Solicitors In Salisbury
The agreement that is drawn up between the solicitors we work with at Legal Expert and their clients are called Conditional Fee Agreements. You may know them as No Win No Fee agreements. These contracts outline the legal services which will be provided and what fees they will be charged.
The agreement will protect people from having to pay if the claim is unsuccessful, as well as protecting people from hidden fees and small print. Our services are always offered on a No Win No Fee basis, guaranteeing that you won't have to pay a penny if you don't win any compensation.
Taking The Next Steps
After reading this guide, your next step should be to reach out to the personal injury experts at Legal Expert. Our team can start by reviewing your case and giving you the information and knowledge to help start your case.
Get The Answers You Need And Start Your Claim
Before you make your final choice and begin working with a solicitors firm, you should ensure you are armed with all the information you can get about the claims process in general and your type of claim in particular. This helps you to make a much more informed decision. Before calling us, look at our compensation claims guides section.
Once you have chosen to work with the dedicated team at Legal Expert, we will be on hand seven days a week to take your call. Get in touch today. Don't delay, as personal injury claims often have time limits placed on them by law.
Other Useful Compensation Guides
Helpful Contacts
Salisbury Police Station
Police Station,
45 Russell St,
Wilton,
Salisbury,
SP2 0BG
Salisbury Law Courts
Salisbury Law Courts,
Wilton Rd,
Salisbury,
SP2 7EP
Salisbury Hospital
Salisbury District Hospital,
Odstock Rd,
Salisbury,
SP2 8BJ
Thank you for reading our guide on Salisbury personal injury solicitors.