Keighley Personal Injury Solicitors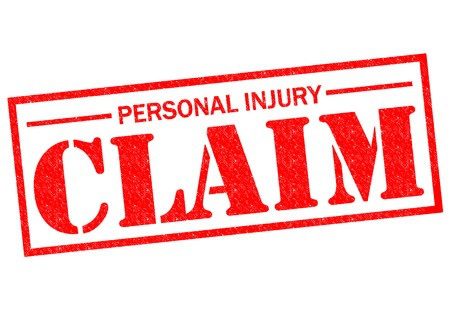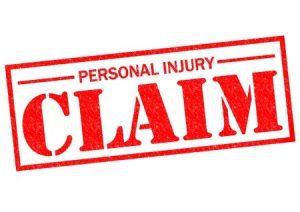 By Mark Ainsdale. Last Updated 23rd August 2021. Welcome to our guide on working with Keighley personal injury solicitors. Have you experienced an accident at work, on the road or in a public place in Keighley, West Yorkshire? If so, our personal injury solicitors for Keighley will be able to help. We've been assisting the people of Yorkshire for years with personal injury claims, ensuring they receive financial compensation after suffering injuries due to someone else.
Our team of solicitors are some of the very best in the business for handling compensation claims. Along with an intimate knowledge of the Keighley region, the solicitors working at our law firm possess a fine skill set and deep understanding of personal injury law. With these solicitors by your side, you have the best possible chance of claiming the compensation you deserve.
We Can Handle Any Keighley Personal Injury Claim
Personal injury claims can adopt a diverse range of shapes and forms, but our solicitor team is equipped to handle all of them.
We've previously won cases for various clients in the county of Yorkshire who have been victims of negligence, violence and other unlawful behaviour. Just some of the personal injury claims we can help you with include:
● Injuries in an office environment
Employers are responsible for creating safe office environments. If you suffer an injury whilst on the job, you may be able to claim compensation. And our personal injury solicitors covering Keighley can help with this.
These types of injuries can include repetitive strain injury from the use of inadequate computer equipment, slips and trips that may occur as a result of poor safety checks, and any bruises, bumps or breaks caused by chairs or tables that aren't fit to be in an office area.
● Injuries from manual labour
Manual labour can be dangerous work. If the person or organisation in charge of the site does not pay due care and attention to implementing safety procedures, injuries are likely to occur.
If you have suffered a fall from height due to a damaged ladder, experienced asbestos poisoning after working in an environment unfit for labourers, or been victim to an injury caused by malfunctioning tools, you could have a compensation case. And we can advise you on how to claim.
● Road traffic accident
If you've been involved in a road traffic accident in the Keighley area, either as a driver, passenger or pedestrian, we can assist you with building a case to claim back compensation for your injuries.
● Injuries on Keighley public transport
Occasionally, buses and trains may be involved in collisions which result in passengers suffering injuries. If you have experienced an accident whilst onboard Keighley public transport, our personal injury Keighley team can determine whether you have grounds to claim financial remuneration. And we can make this happen on a No Win No Fee basis.
● Injuries on business premises or public property
Business premises are under a legal obligation to ensure their environment is safe and secure for any visitor who passes through. If you're a victim of an injury whilst on business sites or public property, you could receive compensation. So, please speak to our personal injury solicitors covering Keighley for further details.
● Injuries during events
Anyone running an event must ensure adequate safety measures to prevent any attendees from suffering an accident. If you've suffered an injury at an organised event, we can help you build a case.
● Attacks and assault
Victims of unprovoked attacks and assault deserve compensation for the pain and suffering they have experienced. Our caring team of personal injury solicitors Keighley can offer support and guidance in these instances, helping you to get money back.
We Make The Personal Injury Claims Process Easy
We break down the claims process into layman's terms so you can understand what's happening during your case every step of the way. Our caring and compassionate solicitors are dedicated to helping you get the money you deserve after suffering an injury that wasn't your fault.
Typically, each personal injury claim consists of several steps. There's a free consultation with one of our experienced personal injury solicitors. Then, there's an informally conducted question and answer session that allows us to determine whether you have a valid case. From there, you build an evidence-gathering process where we attempt to acquire any documents and resources that may help to strengthen your case (eyewitness reports, police reports, proof of loss of earnings).
Plus, there's opening a channel of communication with the individual/organisation responsible for your accident. Our team will write a letter to which they have 12 weeks to respond. And then there's the case settlement. This can be completed out of court if the defendant accepts liability or in court if they deny any wrongdoing or refuse to pay the settlement fee.
And that's all there is to it. We do all of the work and keep you informed about the progress of your Keighley case from beginning to end. All we ask is that you are open and honest with us and maintain contact whilst the case is underway. Everything else is up to us – and we promise nothing less than complete dedication and full commitment.
Why Use Our Keighley Personal Injury Solicitors Team?
One of our USP's as a personal injury solicitor's service is our transparency and open nature.
Unlike many big-city legal firms, we give every case our undivided attention and tailor our services to each client. Given the varied nature of personal injury claims, there is no telling how long a case might last or how much compensation you may be entitled to right away. However, once we have assessed your case and opened a line of communication with the party responsible, we will be able to provide you with an estimated figure of what you are likely to receive in financial remuneration, as well as a calculated prediction of how much longer the case is likely to last.
When it comes to personal injury solicitors for Keighley, we provide the very best customer service anywhere in the country. And our No Win No Fee policy is a prime example of this.
If you have been injured in an accident that wasn't your fault and you live in the Keighley area, get in touch with us today by calling 0800 073 8804. So, we will do everything we can to help you get the compensation you deserve. So please get in touch for free legal advice about how to claim.
No Win No Fee Agreements
You might be familiar with the term No Win No Fee, but do you know what it means? And more importantly, do you know just how much this could help you when you file a personal injury claim? If not, then allow us to explain what No Win No Fee truly means in further detail. So, No Win No Fee means that you only pay your solicitor's legal fees if your case wins. Now, we would assess the validity of your case before taking it on. So, if we don't think there is enough evidence to support the likelihood of you receiving compensation, we may not accept it.
But if the evidence really is in your favour, then we're likely to handle the claim on your behalf. And it's at that point that the No Win No Fee policy would come into effect. If your case wins, you pay a success fee to your personal injury solicitor to cover their legal costs. And it tends to be at a maximum of 25%, with that percentage being the legal cap. But if you don't win your case, no matter the reason, you don't pay these or any others. There may be other legal costs, but you don't pay these fees when it comes to your solicitor. And that can only be helpful for your financial situation. Find out more by speaking with us today.
Possible Settlement Figures
At this point within the article, we will now touch upon how much compensation you could claim. Now, keep in mind that there is no specific amount that applies to all claims. If anything, every single compensation payout is going to be different in some way. That's due to the number of factors that are going to influence the final settlement figure. And this applies whether you are getting a settlement out of court or the award within a court. So, what are these varying factors?
So, there is the nature of the injury, whether you break your leg, beck, neck etc. Next, there is the extent of your injury and whether it's minor, moderate, severe. From there, it's about how long it will take you to recover, or if the consequences are life-altering and possibly even permanent. And then there are the other aspects of your injury, such as a loss of income or any medical expenses. All of this affects the figures that you see in the table below. But note that these numbers, courtesy of the Judicial Guidelines, are still only a prediction rather than a guarantee.
| Injury | Severity | Notes | Compensation |
| --- | --- | --- | --- |
| Brain Damage | Very severe | The person might be able to follow some basic commands. However, they will need full-time care and show little meaningful response to their environment. | £282,010 to £403,990 |
| Neck Injury | Severe | A neck injury that is associated with incomplete paraplegia or results in permanent spastic quadriparesis. | In the region of £148,330 |
| Knee Injury | Severe (ii) | Constant pain and limited movement caused by a leg fracture that has extended into the knee joint. | £52,120 to £69,730 |
| Arm Injury | Less severe | The person will have suffered with significant disabilities. However a substantial recovery has taken place or is expected to. | £19,200 to £39,170 |
| Back Injury | Moderate (ii) | Frequently encountered back injuries, that disturb the ligaments and muscles and cause backache. | £12,510 to £27,760 |
| Shoulder Injury | Serious | A dislocated shoulder with damage to the lower part of the brachial plexus that causes shoulder and neck pain. | £12,770 to £19,200 |
| Elbow Injury | Moderate or minor | Elbow injuries such as lacerations, simple fractures or tennis elbow syndrome. The recovery rate will affect how much is awarded. | Up to £12,590 |
| Leg Injury | Less serious (iii) | Simple tibia or fibula fractures, or soft-tissue injuries, with minor ongoing symptoms. | Up to £11,840 |
| Whiplash Injuries With Psychological Injuries | One or more | Lasting for 18-24 months | £4,345 |
| Whiplash Injuries | One or more | Lasting for 18-24 months | £4,215 |
Keighley Personal Injury Solicitors FAQs
What is a good settlement offer?
This is around 80% of what the claimant hopes to win.
How does the settlement payment happen?
This can be either for a lump sum or several equivalent payments.
How can I protect my settlement money?
To do this requires you to deposit your settlement in a suitable bank account.
How long after a settlement do I get my money?
It should happen no more than 28 days after the agreement of the settlement.
How long does a personal injury claim take to settle?
This takes between 12 and 18 months in the majority of cases.
What evidence should you have for a personal injury claim?
This includes your medical assessment, photographs or video footage, insurance details, and witness statements.
Should I reject the first offer of compensation?
We suggest that you should do this because you're probably going to receive a larger offer later.
What happens if I reject a settlement offer?
In this scenario, you cannot decide to accept the offer at a later date.
Other Guides Available To Read
Thank you for reading our guide about working with Keighley personal injury solicitors.