Folkstone Personal Injury Solicitors No Win No Fee
If you're in the Folkestone area and have been injured in an accident that wasn't your fault, then you may be entitled to claim for compensation, giving you the money and justice that you deserve. Our Folkstone personal injury claims team are here to help you through the whole process and will ensure that if you do have a claim, it is handled in an effective, honest and ethical way.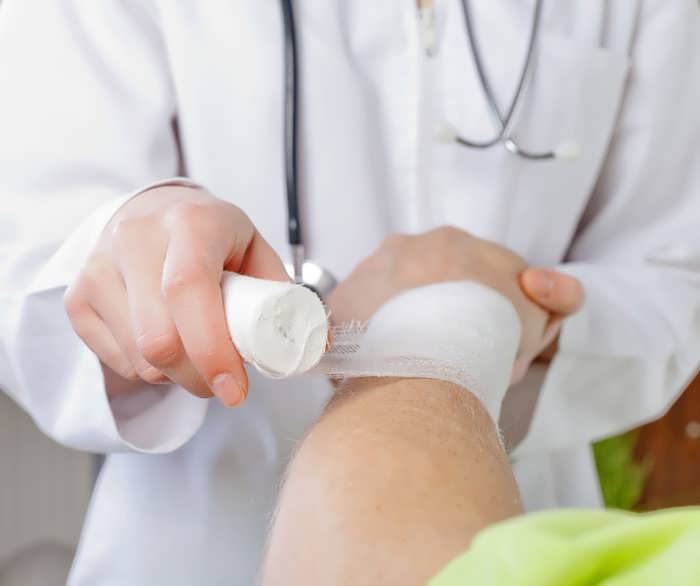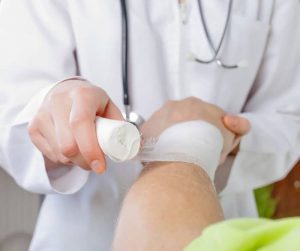 By working with our specialist personal injury lawyers, you can ensure that you have the best possible chance of getting the justice and money you deserve. We've been specialising in personal injury for many years and we have helped people across the region with their claims, ensuring that their case is handled fairly and effectively.
Why Should I Use You To Handle My Personal Injury Case
We understand that when you are looking at choosing solicitor to represent you in your personal injury claim, you are facing a huge amount of choice. Where we are different is in the care we give and the amount of time that we give to your case. You're not just a file on our system, you're a real person and you will be treated as such. That means we'll give you and your case the time you deserve to ensure that you get the result that you are entitled to.
Our initial consultation with you are completely free and once we have decided you have a case for compensation, we represent you on a No Win No Fee basis. This means that the only time we ever charge you is when you win your case, a small percentage of your claim being used to pay our fee. This is all discussed with you upfront as we are proud of being completely transparent in the way we handle all of our personal injury claims. We can help you regardless of what type of claim you have. This includes:
Road traffic accidents
Accidents at work
Accidents in a public place
Medical negligence
Slips, trips and falls
Sports injuries
Industrial diseases
These give just a flavour of the different types of personal injury claim that we deal with. If your particular injury or accident isn't listed above, give us a call on 0800 073 8804 we'll almost certainly be able to represent you and get you the justice you deserve. We've seen hundreds of clients suffer all kinds of injuries over the years, with some being aggravated over time and turning into long-term problems. You are entitled to a fair amount of compensation that will allow you to get back on your feet.
Why You Should Make a Claim
Maybe you're of a certain mindset that doesn't like to 'make a fuss' and would just rather get on with your life instead of making a claim. However, you should consider very seriously whether this is in you and your family's best interest. Remember, the accident was not your fault and it's your right to make a claim in such a circumstance.
Some of the issues that you need to consider are:
Have you suffered loss of earnings by having to take time off work?
Have you suffered future loss of earnings by not being able to work to the same capacity as you could before your accident?
Has there been any decline in your quality of life? This can include trouble sleeping, not being able to sit or stand for long periods. Maybe you used to enjoy playing sport but are now unable to.
Have you suffered any sort of mental anguish, anxiety or depression?
Have you suffered any social issues?
Are you now not as mobile as you used to be?
Have you suffered financial difficulties thanks to your accident?
Speak to one of our Folkstone personal injury compensation team today and they will be able to advise you whether you have a case or not and take the first steps to getting the amount of compensation that you deserve and will be required to look after you after the accident that wasn't your fault.
The Claim Process
The claim process is really quite simple although like all things legal, it can be lengthy at times. Don't worry though, our specialist personal injury solicitors will advise you at every stage and ensure that you know exactly what is going on and understand everything. After you've made your initial inquiry, we will examine your case and explain to you whether we believe you have a valid claim. We'll begin to dig a little further into your case and we'll look at a variety of documents and reports to build a convincing case. This may include:
Police reports
Workplace accident reports
Medical reports
Doctor's notes
Proof of loss of income
Evidence of potential loss of future income
Bills related to your accident
Psychologist analysis reports
Don't worry, we will be able to source of all these with your permission as the more evident we have for your claim, the better the chance of it being successful and getting a good amount of compensation.
The next step is to issue the claim to the party that we believe is responsible for the accident. They will then have up to three months usually to respond. What happens next depends upon whether they admit liability or not. If they do, then we will begin negotiations with them to ascertain a fair amount of compensation. If they do not admit liability, then the case will go up before a judge who will make a ruling and award compensation as appropriate.
We can't promise exactly how much you will get (we can give you an idea of how much you might get) and we can't promise how long your case will take, but what we can do is give you the very best representation. Every one of our solicitors specialises in the realm of personal injury so you know you are in the safe hands of industry experts.
Call Our Folkstone personal injury specialists Team now on 0800 073 8804 to see if you can claim the compensation and justice you deserve. Please remember when claiming through a personal injury solicitors in Folkstone we highly recommend that you read their terms and conditions.