Crewe Personal Injury Solicitors No Win No Fee
By Daniel Grint. Last Updated on 6th September 2021. Welcome to our guide on Crewe personal injury solicitors. Are you in Crewe and had an accident within the last 3 years that was not your fault? Whether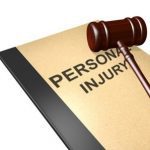 the accident was in Crewe or the wider Cheshire region, our experienced team of vastly experienced personal injury solicitors are here to help you claim compensation for your injuries. Offering No Win No Fee services, you won't have to pay a penny upfront to make your claim and will only pay a percentage of your claim (agreed with us before we proceed) if you are successful.
When you instruct our Crewe personal injury team you can rest easy that your case is in the hands of experts and that you will receive the very best of attention. We'll keep you updated throughout your case and ensure that you receive the best possible service. So, read on for more information regarding how you can make a claim.
Contact Details
There's more than one way you can reach us here at Legal Expert. You can use any of the methods below to do so. Once we've asked you a few questions, we'll have more of an idea as to the validity of your claim. After that, we may be able to connect you with one of the specialist Crewe personal injury solicitors on our panel.
You can call us on 0800 073 8804
Message us using the pop-up window in the corner
Check your claim online to see if it's valid
Jump To A Section
Personal Injury Solicitors Who Are Experienced In All Types Of Accident Claims
Personal injury claims can arise from a whole host of different circumstances. Thankfully, our expert legal team of Crewe personal injury solicitors are experienced in the full range of types thanks to their extensive personal injury expertise.
The breadth of our experience in personal injury cases is extensive and encompasses all types of accident claims and personal injuries
We understand how accidents can happen and this helps make it easier for us to prove liability in your case and secure a good settlement for you
We know the common defences that insurers like to use to resist your claim which means we know how to overcome them and help you make a successful personal injury claim
Our track record in winning personal injury cases is second to none so you can rest easy that you are in the hands of experts
We can help you with the full range of personal injury claims including:
Accidents at work – Injuries sustained in the workplace such as machinery in fire or falls from height
Accidents on holiday – Accidents occurring both at home and abroad whilst on holiday
Accidents in public places – Slips, trips and falls in public places such as the street, shops, supermarkets and pubs
Animal attack claims – Attacks by dogs for example
Armed forces injuries – Injuries sustained whilst in the service of HM Armed Forces
Asbestos-related diseases – Diseases such as Mesothelioma and other conditions caused by Asbestos
Brain injuries – Accidents that cause head and subsequent brain injuries
Criminal injuries – Injuries sustained when the victim of crime in Crewe or elsewhere in the UK
Defective products injuries – Accidents that relate to unsafe products
Fatal accidents – Tragic accidents that result in a fatality
Food poisoning – Cases that result in a variety of conditions related to poor food hygiene and food poisoning
Medical negligence – Including medical misdiagnosis, dental and surgical injuries
Road traffic accidents – Accidents where injuries are sustained as a driver, passenger or a pedestrian
Spinal injuries – All types of accidents that cause injuries to the spine resulting in a range of conditions
Sports injuries – Injuries sustained whilst in the process of playing sport
Criminal Injury Claims
Claims made for injuries caused by crimes such as violence or sexual assault are handled slightly differently than other personal injury claims. Instead of your compensation being paid by the insurance company affiliated with the defendant, it is paid by the Criminal Injury Compensation Authority (CICA).
So, it's important to be aware that the processes and figures mentioned in this article may not be relevant or accurate when applying them to criminal injuries. Get in touch with our advisors for more information on this matter.
We Understand All Personal Injury Cases In Crewe Are Different
We treat every one of our clients as an individual because we understand that it can be a very difficult time following an injury. It can be a stressful and anxious time and the way we work means that this stress or anxiety is not added to in any way and that your mind is at rest throughout the entire injury claim process.
We have the specialist knowledge of accident claims, injuries and treatments to help us to look after your best interests throughout the claim process and ensure that we get the compensation you deserve and are entitled to.
Our Crewe personal injury team of solicitors have particular expertise in high value and complex personal injury cases as well as the more straightforward ones. That means whether you have suffered a straightforward injury from a slip, trip or fall or you have been unlucky enough to have suffered a serious, life-changing injury such as an amputation or a head injury, we are in the best position to help you with your compensation claim.
How Much Compensation Will You Get?
There are a number of factors that could affect how much your claim could be worth. One of the main figures is known as general damages. This amount would be calculated based on the severity of your injuries, along with the length of your recovery period. There is a legal publication that's consulted during this process called the Judicial College Guidelines (JCG).
These guidelines include a list of injuries and what they could be worth in compensation. We've included some of these potential figures in the table below.
| Injury | Description | Amount |
| --- | --- | --- |
| Head/brain | (c) Moderate brain damage - (ii) an intellectual deficit that reduces your ability to work and some in some cases removes it altogether | £85,150 to £140,870 |
| Post-traumatic stress disorder | (a) Severe - permanent symptoms that prevent the injured party from working - all areas of their life will be severely affected | £56,180 to £94,470 |
| Eye | (i) temporary injuries where a full recovery will take place within a matter of weeks | £2,070 to £3,710 |
| Bladder | (b) Total loss of control/function | Up to £132,040 |
| Neck | (c) Minor - (i) complete recovery in 1-2 years | £4,080 to £7,410 |
| Back | (c) Minor - (iii) full recovery within 3 months | Up to £2,300 |
| Shoulder | (e) Clavicle fracture | £4,830 to £11,490 |
| Hip/Pelvis | (b) Moderate - (i) a significant injury, but there is no major permanent disability and a low future risk | £24,950 to £36,770 |
| Arm | (d) Simple forearm fractures | £6,190 to £18,020 |
| Elbow | (a) An injury that's severely disabling | £36,770 to £51,460 |
Along with general damages, there are other sums that can make up your final compensation amount. For example, there are figures known as special damages. These are calculated and awarded to the claimant to account for any financial losses or additional costs that have taken place due to their injuries. Some examples include:
Loss of earnings – you may miss time at work due to your injuries, your lost wages during this period could be paid back to you
Medical bills – some treatments may not be available for free on the NHS, so you may have to cover the cost
Damage to property – for example, the cost of repairing or replacing your vehicle following a road traffic accident
There are other things too. You must have proof of these expenditures, otherwise, you're much less likely to have them reimbursed. For more information on special damages, get in touch today.
How Much Will Taking Out A Claim With Us Cost?
There is no upfront cost when you make a claim with Legal Expert. The Crewe personal injury solicitors on our panel all operate on a No Win No Fee basis. This means that you'll only be required to cover their costs if and when your claim is successful. Then, your lawyer is paid via a small percentage taken from your settlement amount.
As suggested by the name of the arrangement, when making a No Win No Fee claim, if you are unsuccessful in winning your case then you do not need to pay your lawyer. It really is that simple.
How To Start Your Claim
Starting your claim with our Crewe personal injury team is really easy. Simply get in touch with us. You'll speak with a solicitor or one of our specialist advisors who will ask you some brief questions on your accident and your injury to make an assessment of whether you have a solid claim in our expert opinion. If you do, they'll explain how we'll take it forward, answering any questions that you may have.
It's important to act now. Many personal injury claims have a legally binding time limit on them.
You can call us on 0800 073 8804
Message us using the pop-up window in the corner
Check your claim online to see if it's valid
Other Useful Compensation Guides
Thank you for reading out guide on Crewe Personal Injury Solicitors.