City of London Personal Injury Solicitors – No Win No Fee Claims
On this page, you will find a full guide to choosing a good team of personal injury solicitors or solicitors who cover  the City of London area to handle your accident or injury claim for you. Within it, you should find all of the information that you are going to need, to be able to make educated decisions about your own claim.
If you prefer to skip over this guide entirely, and move straight on to starting your claim today, then call Legal Expert on 0800 073 8804 right now. One of our team will be ready and waiting to walk you through our new claims process, so we can get started on your claim straight away.
What Are Personal Injury Solicitors?
A personal injury solicitor is a specialist kind of legal practitioner that primarily will help claimants seek compensation in a personal injury case. There are a number of ways that a claim can come about, and each of them revolves around the claimant being harmed in some way, by the actions of a third party. For example:
Physical injuries sustained in an accident caused by a third party.
Illnesses or diseases that were contracted due to the actions of a third party.
Psychological damage caused by a traumatic experience that was the fault of a third party.
Damage to the claimant's property, caused by a third party.
If you have suffered any harm, for which a third party was to blame, then Legal Expert should be able to help you to make a claim. Call us on the number at the end of this guide to find out how.
How Our Team Helps People To Claim Compensation
Legal Expert is a very experienced team of personal injury lawyers. We have helped many people to get the maximum level of compensation they were eligible for, across the full range of accident and injury claim types.
We will always aim to win the maximum level of compensation, while doing everything possible to ensure that your claim has a positive outcome. We are just a phone call away to keep you updated on what we have been doing for you, and update you on how your claim is proceeding.
If you would like some simple claims advice, using simple English without any legal jargon, speak to one of our team on the number at the end of this guide. They will be happy to help you, and answer any questions you might have about the claims process.
What Makes You Eligible To Make A Claim?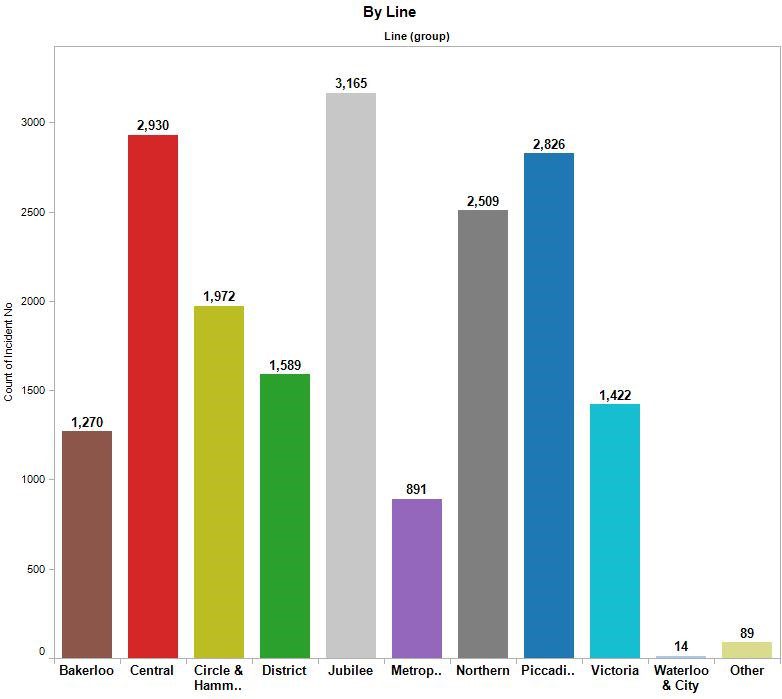 Take a look at the graph above; it shows the number of people injured on tube trains in London. If any of these injuries were the fault of London Underground, then a personal injury claim could have been made. This is a typical example of a claim against a large company, but you can claim against any company, organisation, Government body or private individual, for example.
Your housing authority or landlord.
The local council.
A private or NHS run hospital.
A cosmetic surgeon.
Your
The local corner shop.
A supermarket.
A restaurant or bar.
As you can see, pretty much any distinct legal entity could be liable to pay compensation. Legal Expert can tell you who to claim from in your own case, if you call us on the number at the bottom of the guide.
Five Things To Look For When Choosing A Solicitor, Lawyer, Or Law Firm
Choosing a good personal injury solicitor is going to take some effort, finding one that is suitable to help with your claim. The five tips below, will help you with the section process:
Can the legal firm represent you under a free agreement conditional on their success?
Has the solicitor been successful in a similar claim to your own sometime in the past 12 months?
Will their team explain everything to you in plain, simple English?
Can the legal firm arrange for additional services, such as a free medical examination in London?
Does the solicitor you are considering have any positive reviews published about them online?
These five tips will help you quickly discard any unsuitable solicitors. However, it is still going to take some time to go through this selection process. Legal Expert can help with this. Speak to one of our team on the number at the bottom of this page, and they will go over your legal options with you, and guide you through the process of starting a claim today.
Reviews Of Solicitors Near My Accident Or Injury
Another good way to cut down on the effort required to choose a good legal firm, is to search for personal injury solicitor reviews online. If you decide to give this a try, you will need to make a note of the following types of facts, so you can compare then across reviews:
Did the reviewer recommend the solicitor?
Was the claim successful?
Was the review published with the last year?
Does the review cover a claim that is the same or similar to your own?
Did the solicitor offer to process the claim under a Conditional Fee Agreement (CFA)?
How much as a percentage of the compensation received did the solicitor charge as their fee?
Facts like these can help you to shortlist a number of potential legal firms to handle your claim for you. A much quicker way, is to speak to one of the Legal Expert team on the number at the end of the page. They can go over your claim with you, recommend a course of action, and explain how you can get started with your claim right away.
Do I Need To Use A Solicitor Based In The City Of London
You may believe, that there is some kind of legal restriction, that means you have to use a personal injury solicitor in the city of London to process your claim. This isn't the case. You can use any solicitor you like, regardless of where they might be based in the UK.
With this in mind, you need to decide whether to use a local firm or not; you can if you wish. But a better idea, is to find a specialist team of accident and injury solicitors to handle your claim for you. Unless your local solicitor is this kind of legal team, then you are probably better off looking further afield.
Legal Expert offers our national injury and accident claims service to people all across the UK, and this includes the City of London. We specialise in helping our clients to get the most compensation possible, as quickly as possible. Call us on the number at the end of the page to learn more about the service we provide.
Claims Our Personal Injury Claims Team Can Handle
As a team of specialist personal injury an accident lawyers, Legal Expert is able to assist our clients with any type of claim. No matter how simple or complex the claim, we are sure that we can be of help. We can tackle everything from a minor car accident causing whiplash, through to challenging claims against the NHS or a private hospital for the death of a patient due to negligence.
There are some types of claims though, that we see more frequently than others. The sections below cover these common types of claims in more detail.
Industrial Disease Claims
If you have contracted a disease, or become ill because you were exposed to some kind of health hazard while you were at work, then personal injury law firms in London should be able to process a claim for you. You should also be able to claim from prior employers, as the time limit for making a claim (3-years) starts from the date the medical condition is diagnosed, not from the date you were exposed to the health hazard that caused it.
If you have become sick due to the actions of your employ, Legal Expert can help you. Call the number at the bottom of the page, and one of our team will explain how.
Medical Negligence Claims
Every medical professional must take action to ensure that they never cause harm to a patient. When they do, and the harm could have been avoided in some way, then medical negligence will be deemed to have occurred.
If you have been harmed by the actions of a medical professional, Legal Expert should be able to help you to make a claim. Call us on the number at the end of the page, and one of our team will explain how. You might also like to read this guide:
A guide to claiming for clinical negligence
Furthermore, we can support your claim by having a doctor perform a medical examination, to prove the extent of your injuries. The closest doctor would be:
Amer Hafeez
10 Harley Street
London
W1G 9PF
Slip, Trip, And Fall Injury Claims
These are the most frequent type of accidents, alongside road traffic accidents, the Legal Expert processes claims for each year. These accidents can happen anywhere, and are caused by simple hazards such as:
Wet or dirty floors.
Obstructions left on a footpath.
Potholes and broken paving slabs on the street.
Torn carpets, cracked tiles and other damaged floor coverings.
As you can see, these are all very common hazards. If you are injured by hazards such as these, we can help. Call us on the number at the end of the page to proceed. You can also read over this guide as well:
A guide to claiming for slip, trip and fall accidents
Severe Injury Claims
When a claim is made for a severe, life-changing injury, the compensation that is paid is intended to compensate the claimant for every day of their life that will be affected. For young people, this could be 70 or more years. Therefore, these claims often see the highest of all payments. Serious injuries would include:
Brain damage (severe and permanent).
Loss of, or damage to one of the internal organs.
Amputation or paralysis of a limb such as an arm or leg.
Paralysis, either partial or full, from the neck down.
Legal Expert can help to get the maximum compensation possible in your accident or injury claim. Speak to us on the number at the end of this guide to learn how we will do this.
Had An Accident At Work, Here Is How To Make A Claim
The company you work for in London, must provide you with a healthy and safe working environment at all times. If they don't and you are injured or become ill because of this, then you will have a valid reason to make a personal injury claim at work.
Legal Expert has helped many people to claim compensation due to their employer failing to keep them safe at work, and we can do the same with you. Speak to one of our team on the number at the end of this page to proceed with a claim today.
City Of London Authority Area Accident At Work Statistics
In the table below, you will find a breakdown of the workplace accidents that happened in London from 2012 to 2014.
| Accident Type | 2012 | 2013 | 2014 |
| --- | --- | --- | --- |
| Not known | 223 | 209 | 175 |
| Electric shock accident | 12 | 8 | 8 |
| Machinery accident | 20 | 15 | 13 |
| Explosion accident | 1 | 0 | 0 |
| Fire accident | 6 | 4 | 5 |
| Chemical accident | 42 | 16 | 16 |
| Falling accident | 135 | 87 | 105 |
| Animal accident | 4 | 3 | 4 |
| Lifting accident | 289 | 166 | 169 |
| Assault | 48 | 39 | 36 |
| Slip or trip accident | 345 | 277 | 245 |
| Struck (unknown) | 52 | 25 | 25 |
| Struck (vehicle) | 8 | 9 | 6 |
| Struck (object) | 144 | 109 | 95 |
| Crushed | 5 | 5 | 1 |
Road Traffic Accident Compensation Claims
Legal Expert is a very experienced team of road traffic accident claims solicitors. These are a very common type of claim. We can help with all RTA claims, covering anything from a minor rear shunt, through to a multi-vehicle motorway crash.
If you have been inured as the driver or passenger of a vehicle, and also as a pedestrian, then we can help you to get the compensation you are eligible to. Speak to one of our team at the end of this page so that we can get your claim started today.
How Many People Are Killed Or Seriously Injured On The Road In The City Of London
The table below gives a breakdown of accidents in the Camden area involving vehicles, from 2015 to 2017.
| | 2015 | 2016 | 2017 |
| --- | --- | --- | --- |
| Other | 9 | 4 | 7 |
| Car | 8 | 4 | 13 |
| Motorcycle | 16 | 12 | 35 |
| Cycle | 14 | 30 | 31 |
| Pedestrian | 29 | 41 | 58 |
What Is A No Win No Fee Agreement?
To answer the question, what is a No Win No Fee agreement? The term No Win No Fee, means what it says. If the solicitor fails to win the claim for the client, then the client does not have to pay a fee. This is a financially risk-free way for you to have your claim processed, and something that Legal Expert can offer you. Call us on the number below to learn more about our claims service.
What Happens If I Lose My No Win No Fee Claim?
When you are dealing with No Win No Fee personal injury solicitors, you pay nothing when the first take your claim on. You pay nothing as they process your claim and try to reach a settlement, and you pay nothing if they fail to win you any compensation. You do pay when they are successful, and the fee is deducted directly from the payment received for you, and then you are given the rest.
Where To Find Out More About The Accident Claims Process
If you need some additional information before starting your claim, we have many excellent guides available on this website. For example. These two below:
A guide to making claims for gym accidents
A guide to making claims for accidents on a building site
Other great resources that you can find online are the websites of the National Health Service, the UK Government and also the Health & Safety Executive.
How To Contact Legal Expert
Now that you have read this guide, if you are ready to have Legal Expert start processing your claim, then call us on 0800 073 8804 today. One of our team will be available to talk you through our process for new claims, and we will be able to get started on your right away.
Services You May Need After An Accident In The City Of London
City of London Police
182 Bishopsgate
London
EC2M 4NN
Tel: 101
Web: www.cityoflondon.police.uk/Pages/default.aspx
Opening hours: 24 hours.
City of London Magistrates' Court
1 Queen Victoria Street
London
EC4N 4XY
Tel: 0300 303 0645
Web: https://courttribunalfinder.service.gov.uk/courts/city-of-london-magistrates-court
Opening hours: Monday to Friday, 91m to 5pm.
St Bartholomew's Hospital
W Smithfield
London
EC1A 7BE
Tel: +44 20 7377 7000
Web: http://www.bartshealth.nhs.uk/
Opening times: 24 hours.