Colchester Car Accident Claims Solicitors – No Win No Fee Claims Guide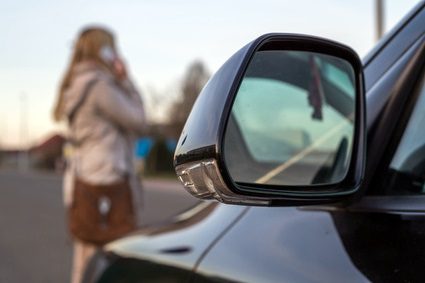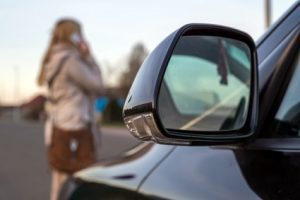 By Cat Way. Last Updated 23rd February 2023. On this page, you will find a guide to choosing a quality team of car accident solicitors covering the Colchester area who can represent you if you're considering making a car accident claim.
You will need to make a claim within the personal injury claims time limit of three years, for us to be able to help you. If you are trying to find out how much compensation you might be able to claim, call Legal Expert on the number below and we can give you a much more accurate estimate that an online personal injury claims calculator would. In this guide, you will find:
An overview of the key reason why we believe that anyone making a claim for injuries sustained in a road traffic accident undergo a medical examination. The results of such an examination can be used to show how bad your injuries were, and to strengthen your claim.
Some easy to understand tables that show some of the most important road traffic accidents statistics for the Colchester area. There is also a map that shows the location of Colchester road traffic accidents and the natural accident hotspots.
A large section of this guide that discusses some of the most commonly seen types of road traffic accidents in the UK. Additionally, a smaller section discussing some of the most common injuries these types of accidents cause.
Legal Expert operates a national claims service, which residents of Colchester can use to claim compensation for road traffic accident injuries. We give an overview of this service in its own section towards the end of this guide. What it is, how it works, and why we believe it is the best option to process a road traffic accident claim.
If you find that you have reached the bottom of this page, and you still have one or more unanswered questions, then please call us on 0800 073 8804, and one of our team will answer them all for you.
Have A Medical Exam Close To Colchester With One Of Our Expert Medical Practitioners
Something that Legal Expert would recommend, to give your car accident solicitors the best chance possible to process a compensation claim on your behalf, is to undergo an expert medical examination. Once the examination has been done, the doctor's report can be submitted to help your claim and prove your injuries. Legal Expert can organise a free medical examination in Colchester with the following medical professionals:
Dr Shehzad Hanif
Holiday Inn Colchester
Abbotts Lane
Eight Ash Green
Colchester
C06 3QL
Dr Sajive Bansal
The Tree Room
12 Trinity Street
Colchester
CO1 1JN
Colchester Accident Claims – Must I Use Solicitors In Colchester?
Accessing the services of a solicitor can be helpful if you intend to start a claim following an accident in Colchester. However, it's important to note that when you are searching for legal help, you aren't limited to solicitors in Colchester. Our solicitors offer their services to claimants throughout the country, regardless of where your accident took place.
A solicitor can benefit your claim in many ways. For example, they can help you gather evidence to help build your case, and they can take statements from potential witnesses. Solicitors can also talk you through any complex areas of your claim and help ensure that your claim is filed in full.
Get in touch with our team today if negligence has caused you to suffer an accident in Colchester. Our solicitors may be able to provide their services to you through a No Win No Fee agreement.
How Useful Are Solicitor Reviews?
If you can find a website that has trustworthy reviews of solicitors in Colchester, it can be a great place to gather initial information about potential legal firms to help with your claim. Compare the fee structure offered, the quality of the reviews and the reviewers' comments, and any other relevant facts. Be sure to double check these though, as not all reviews will necessarily be 100% accurate.
Am I Restricted To Claiming With A Solicitor In Colchester?
Absolutely not. Although you could use a firm of local Colchester personal injury solicitors to process your claim, their close proximity offers very little real benefit. You can keep in touch with your solicitor anywhere they happen to be, quickly and easily using email or the telephone. So rather than physical location, a much more important consideration is how good your solicitor will be at pursuing your claim for you. Choose the best, not the closest.
Some Of The Claims Our Experts Most Commonly See After Vehicle Accidents
If you were to be injured in a Colchester car accident today, then Legal Expert could help you to make a compensation claim no matter what your injuries were, or how they were caused. However, Its worth getting free legal advice on if you can claim or not.  We do see the same types of accidents being claimed for time and time again and have covered some of these below.
Car Accident Claims For Accident In Colchester
Before we can help you make a claim for a Colchester road accident, we would need to prove liability, who was responsible for the accident. In some cases, this is a clear-cut issue, in others, it is far more complex. For example, who is liable for a Colchester police car crash involving both the police and a criminal, if it is the Police that caused the accident? Furthermore, in some circumstances it will also be possible to make a non-fault claim.
Passenger Claims In Colchester
If a passenger of a vehicle is involved in a Colchester car crash, then they can claim compensation in exactly the same way that a driver can. They have the same legal rights. Another consideration here is that generally, it is not a passenger that causes a road traffic accident, proving liability should be straightforward. Legal Expert can even help you to make a compensation claim against your own driver.
Injured In A Taxi Crash, Claim Compensation
Similar to the situation if you are a passenger in a private vehicle, if you are riding in a taxi that is involved in a car crash near Colchester, then you will be able to claim for any injuries you sustained in the accident. The taxi or minicab driver should have a public liability insurance policy, and it is the insurance company that issued this policy that will be pursued for compensation.
Colchester Public Transport Injury Claims
The final type of passenger-related claims assist with commonly is for people who have been injured during a road traffic accident in Colchester while riding on a public bus or a coach service. The only difference here is that when we are helping you make your personal injury claim, we will pursue the bus or coach operator for compensation.
Claim Compensation If Hurt As A Pedestrian
When we process a claim for a pedestrian that has been injured in a car crash in Colchester, we know that we could be dealing with some very severe injuries. Pedestrians often suffer extreme injuries when hit by a moving vehicle. The kind of injuries that we would need to claim loss of income, and loss of current earnings for.
Compensation For When Hit From The Rear
Rear shunt accidents are the most common of all the types of road traffic accidents that we help our clients make a personal injury claim for. Although these are often slow-moving collisions, they can still cause serious injuries such as whiplash or back and neck damage. The driver at the front or at the back could have caused the accident, so liability will also need to be proven in these claims.
Claiming For An Accident At A Roundabout
Down in one of the sections below, we have included a map of Colchester that shows all of the locations that roads traffic accidents have taken place. As can be seen from this map, both roundabouts and major road junctions are natural accident hotspots. If you are injured on a roundabout by a negligent or distracted driver, then you will have a reason to make car accident claims.
Common Injury Claims We Could Help You Claim For
We have covered some of the most common types of road traffic accidents that we process claims for above. Now we are going to discuss some of the injuries that these types of accidents cause. Legal Expert can help you to claim for any injury, but these are the most common that we see.
Whiplash
£2 billion is paid out in whiplash compensation claims in the UK each year. This makes whiplash the single most prolific injury caused by road traffic accidents. The reason for this is simple; even a low-speed collision can cause a case of whiplash that could take weeks to heal fully. Because whiplash claims have been exploited in the past, we recommend that you take us up on our offer of a free medical examination in Colchester, so you can prove how bad your whiplash was.
Back Pain
Back injuries can be caused by exactly the same kinds of accidents that cause whiplash. It only takes a little more force to turn whiplash into a serious back or neck injury. More serious than whiplash, a damaged spine or other severe back injury could leave the victim with a permanent disability affecting their life forever.
Serious Injuries
Aside from a fatal car crash Colchester claims for serious injuries often attract the highest compensation payments. Serious injuries such as amputation of a leg or arm, loss of cognitive function due to severe brain damage, paralysis or one or more limbs, and also serious psychological injuries. All of these types of injuries will affect the victim either in the long-term or permanently and will significantly lower their quality of life.
Colchester Road Traffic Accident Statistics
Take a look at the table below; we can see that when it comes to common places where road traffic accidents take place in Colchester, then the A135, Colne Bank Avenue and Cowdray Avenue are the three most dangerous roads.
| Street or Location | Number of RTA |
| --- | --- |
| Colne Bank Avenue | 18 |
| Cowdray Avenue | 14 |
| A134 | 33 |
This map shows the location of many road traffic accidents in Colchester. It demonstrates that aside from the three dangerous roads above, there are many more minor accident hotspots.
Deaths And Injuries by Vehicle In The Colchester Area
When we examine the data regarding total road traffic accidents in the Colchester area, then the segmentation by transport type looks like this:
| | 2014 | 2015 | 2016 |
| --- | --- | --- | --- |
| Other | 34 | 39 | 36 |
| Car | 262 | 246 | 385 |
| Motorcycle | 157 | 151 | 204 |
| Bicycle | 65 | 74 | 84 |
| Pedestrian | 103 | 114 | 126 |
Deaths On the Road In Colchester
Here, we have taken the data we used to make the table above and only shown the fatal road traffic accidents in Colchester.
| | 2014 | 2015 | 2016 |
| --- | --- | --- | --- |
| Other | 1 | 2 | 2 |
| Car | 18 | 14 | 24 |
| Motorcycle | 6 | 6 | 6 |
| Bicycle | 0 | 2 | 2 |
| Pedestrian | 10 | 14 | 14 |
No Win No Fee Car Crash Solicitors Covering Colchester
Legal Expert offers our national No Win No Fee claims service as the best way for the residents of Colchester and all across the UK, to get help in making a compensation claim for road traffic accident injuries.
This is a completely financially risk-free way for you to make a compensation claim, as you only pay when you receive a compensation payment.
How Do Our Fees And Charges Work?
When Legal Expert represents you as your personal injury solicitor to assist you in making a claim for injuries that you suffered during a road traffic accident in Colchester, then there is no charge at the start of the claims process. As we process your claim, we won't ask you to pay any ongoing charges. If we fail to help make your claim successfully, then you pay us nothing at all. The only time we will take our fees, is when we receive a compensation payment for you, and we will deduct them automatically.
Getting Started
Starting a compensation claim for a Colchester road traffic accident and the injuries you sustained in it is very simple indeed. All that you need to do to arrange for a personal injury lawyer, is call us here at Legal Expert using the phone number below. When you do, one of our legal team will spend some time asking you some questions; these are designed to give us a better picture of your claim. Once we know enough, we will offer you some free legal advice on what to do next.
Where Can I Find Out More About The Claims Process?
If you have questions about the process of making a road traffic accident claim or the national claims service offered by Legal Expert, then call us on the number below. One of our team will be available to walk you through the claims process and also to answer any outstanding questions that need to be answered before starting your claim. You can find out a little more about the legal process of making a claim at this link:
The personal injury claims process explained
Contact Our Legal Experts Today
Are you ready to make your claim today? Do you believe that you have a valid reason to claim compensation after being injured in a road traffic accident in Colchester? Would you like to find out more about our No Win No Fee claims service? If you answered yes to any of these questions, then call Legal Expert today on 0800 073 8804, and we will do all that we can to assist you with your claim.
Helpful Links
You can find some useful information about general road safety in the UK Highway Code, which you can find at this link:
You can find some Essex related, including Colchester road traffic info here:
If you need to find out any information about the local County Court that covers the Colchester area, then check this link here:
Local Colchester County Court information
You may need to report your road traffic accident to the Colchester Police, if you do, then you can contact them using the contact details on this page:
If you need treatment for injuries sustained in a road traffic accident in Colchester, this website will help you locate a hospital:
Local Colchester hospital information
If you suffered burns in a car accident the link below is to our complete guide to making burn injury claims:
If you've been involved in a hit and run road accident our guide below explains the claims process for getting compensated.
Other Helpful Compensation Guides