Burton Personal Injury Solicitors No Win No Fee
By Daniel Holmes. Last Updated 2nd September 2021. If you have sustained an injury in an accident that was not your fault then our Burton team of personal injury solicitors can help you make a claim for compensation. Our personal injury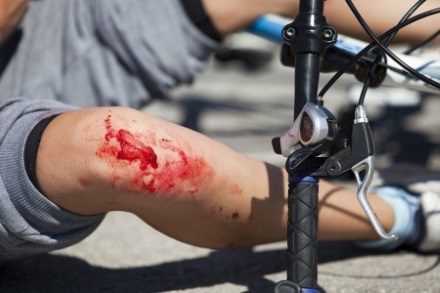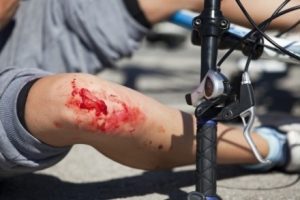 department specialises in the full range of personal injury cases and is made up of highly experienced solicitors and legal executives who all have extensive experience of road traffic accidents, accidents at work, slips, trips and falls as well as the full range of other personal injury cases.
Trust your personal injury claim to our Burton team of personal injury solicitors and you will get the whole process explained to you in plain English as well as getting regular updates by phone and/or in writing as your personal injury case progresses.
Our Burton Personal Injury Team Deal With The Full Range Of Personal Injury Cases
In the next few sections, we'll list some of the more common scenarios a personal injury could occur due to negligence. If you have any questions at any point during this article then please do not hesitate to reach out to us. Our team of advisors are ready and waiting to answer your questions and offer you guidance. You can use any of the following methods to do so:
Jump To A Section
Public Liability Claims
These types of claims occur following an accident on property that is open to the public. This could be in places such as supermarkets, pubs, clubs, parks and restaurants. The most common form of these types of claims are slips, trips and falls but there are a wide variety of other types of accidents in public cases that can occur.
Examples include:
Being struck by a falling object from a shelf in a supermarket
Slipping on a spillage in a restaurant
Stepping on broken glass not cleaned up properly in a shop
Trips, Slips and Falls On Highways
If you injure yourself on a public highway and it is because it is neglected or broken in some way then you could be eligible to make a claim for compensation. Our Burton personal injury team are very experienced in such matters and can help you make a claim.
Examples include:
Tripping over paving slabs that are defective
Falling over potholes in the road
Tripping or falling over missing grids or manhole covers
Road Traffic Accidents
Road Traffic Accidents (or RTAs as they are commonly known) are any accident that happens on the road. This, therefore, applies if you have an accident as a driver or passenger on any sort of vehicle as well as a pedestrian. Road traffic accidents come in all shapes and sizes and can cause multiple types of injury. You can rest assured that our personal injury solicitors for Burton are experienced in dealing with all types.
Examples include:
A car colliding with a pedestrian
Driver losing control
Passenger injuries on a bus in a collision
Product Liability
We all use hundreds of different products every week. From toothpaste to your morning coffee through to electrical items, food, drink and appliances. These all have to be safe for use under UK law and if they are not and they somehow cause you an injury, you may have a claim for compensation.
Examples include:
Allergic reactions to products such as hair dye
Cuts on unsafe edges of products
Electric shocks by electrical items that are incorrectly wired
Accidents At Work
In the UK, we have stringent health and safety laws thanks to the Health and Safety Executive. Whether you work in an office, a factory or a construction environment, it's your employer's responsibility to keep you safe at work by ensuring your are properly trained, the equipment you use is safe and you have the right sort of safety equipment. If you employer falls short in this responsibility and you are injured at work then you may have a case for compensation.
Examples include:
Injuries caused due to a lack of proper supervision
Slips, trips or falls at work
Injuries sustained thanks to unsafe equipment/machinery
Accidents Abroad
Accidents on holiday are never good but if you have one abroad it can be even more worrying and distressing. Not only can it spoil your holiday it can also be very expensive and can make you anxious and stressed, especially if there is a language barrier.
Our Burton personal injury solicitors team are experts in all sorts of accidents abroad personal injury cases which means you can rest assured that you are in the hands of experts and will get the maximum amount of compensation you are entitled to.
Examples include:
Road traffic accidents abroad
Slipping on a defective walkway on a hotel
Food poisoning from the hotel restaurant
Burton Person Injury Claims Process
It's very rare that a personal injury claim will ever see the inside of a courtroom. The vast majority of cases will be settled out of court. In the rare event that your case does go to trial, then we have a number of experienced personal injury lawyers on our panel that we can assign to you.
This isn't to say that a lawyer won't be assisting you every step of the way, because they will. From writing your letter of intent to the defendant, all the way to helping you gather evidence and negotiate your settlement fee – you won't be doing it alone.
A very key stage will be an independent medical assessment. this will need to be carried out to help come up with a suitable level of compensation to account for your injuries. We work with a network of medical professionals up and down the country, and we can arrange this assessment at a location that suits you the best.
How Much Could Your Personal Injury Claim Be Worth?
If you want to know how much your claim could be worth, your best course of action is to get in touch with us. Our advisors will ask you questions regarding your injury and how it was sustained. By doing this, they will be able to give you more accurate advice and valuations. Each claim is different, and without more information, we cannot give you a figure that is likely to be accurate.
However, below we have included some figures below based on past cases. This information comes from the Judicial College Guidelines (JCG). These guidelines are what are used by legal professionals to calculate the sum you could receive for your physical pain and mental suffering.
| Injury | Description | Amount |
| --- | --- | --- |
| Sight | (e) an injury leading to complete loss of sight in one eye | £46,240 to £51,460 |
| Hearing | (b) Complete deafness | £85,170 to £102,890 |
| Lung | (f) Some breathlessness but working life will not be affected, a substantial recovery is expected | £9,990 to £19,510 |
| Illness | Food poisoning - (ii) serious but not ongoing diarrhoea and vomiting over a number of weeks | £8,950 to £18,020 |
| Neck | (iii) severe fractures/dislocations or soft tissue damage etc that lead to permanent conditions | £42,680 to £52,540 |
| Back | (c) Minor - (iii) when the injury has completely healed within 3 months or less | Up to £2,300 |
| Shoulder | Fractured clavicle | £4,830 to £11,490 |
| Arm | (d) Forearm fractures of a simple nature | £6,190 to £18,020 |
| Wrist | (b) a permanent disability that is significant but some useful movement does remain | £22,990 to £36,770 |
| Finger | (m) Little finger will have been amputated | £8,110 to £11,490 |
There are other expenses and losses that are caused by your injuries that can be reclaimed. For example, medical bills and travel expenses could mount up. These costs and more could be reimbursed to you if you have evidence of them taking place.
Call our advisors today for more information.
Make A No Win No Fee Claim With Us
A No Win No Fee agreement is when you will not be responsible for paying your lawyer's legal fees unless your claim for compensation is successful. Even then, their costs are simply taken from your final settlement amount via a small percentage. So, if your case isn't successful, you won't need to pay them a penny.
All of the specialist personal injury lawyers on our panel work with 100% of their clients on this basis. Put simply, you don't need to worry about not having the finances in place to make a claim. These agreements make sure as many people as possible stand a chance of being awarded the compensation they deserve.
Contact Our Burton Personal Injury Team Today
Don't delay and take the first steps to getting compensation for your injury today. Contact our Burton personal injury solicitors team and you could soon have the personal injury compensation that you are entitled to under UK law. With a No Win No Fee agreement in place, you can do so with a greatly reduced financial risk.
Call us on 0800 073 8804 today to get started.
Other Helpful Compensation Guides