Holland America Cruise Personal Injury Claims Guide – How To Claim Compensation For Accident On A Holland America Cruise?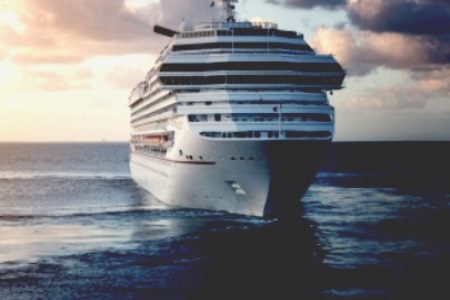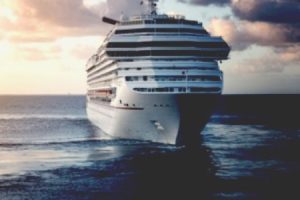 On this web page, we have created a guide if you have suffered an injury or illness while aboard a Holland America Cruise ship that was caused due to negligence and could have been prevented. We will discuss examples of accidents that cold potentially happen, how you might be eligible to claim compensation and how our No Win No Fee personal injury service works.
Each claim is fairly unique, so you might need some additional information that isn't included in this guide. If this is the case, one of our claims team will be able to provide you with the answers that you need; you can contact them on 0800 073 8804.
Select A Section:
A Guide To Ship Accident Claims On A Holland America Line Cruise
Holland America Line is a subsidiary of Carnival Corporation & PLC. The cruise line is British/American owned but has its headquarters in Seattle Washington in the United States. Below are the name of the ships that sale in their fleet.
MS Maasdam
MS Veendam
MS Rotterdam
MS Volendam
MS Zaandam
MS Amsterdam
MS Zuiderdam
MS Oosterdam
MS Westerdam
MS Noordam
MS Eurodam
MS Nieuw Amsterdam
MS Koningsdam
MS Nieuw Statendam
MS Prinsendam
This guide looks at incidents of personal injury that could potentially happen while aboard any of the cruise ships. It contains all of the basic information that you may need including the process of making a claim. It begins by giving some background information, and this includes a basic overview of what a cruise accident could be, as well as some examples of possible types of cruise accidents. We also give information about the legal situation in this part of the guide, in relation to the time limits for making a claim that might apply, and your rights as a passenger.
The middle part of this guide contains a number of examples of different accident scenarios. How they could happen, why you might be eligible to make such a claim, and who might be liable.
The last part of this guide covers information that is related to the claims process itself. We provide a table that details compensation ranges for injuries, and also a list of all of the frequently awarded types of damages that a successful claim could include as part of the settlement. You will also find information on how to best prepare for making your claim, and an introduction to our national claims service. This service is simple to use and allows you to have your claim represented be a No Win No Fee solicitor.
If you have any questions about the contents of this guide, or simply need some advice on how to proceed with your claim, please contact one of our claim advisors. They will be able to give you the assistance that you need.

What Is A Cruise Ship Injury Or Illness?
In this guide when we are talking about potential cruise ship accidents we are talking about accidents that could happen while aboard the ship rather than ship accidents such as collisions.
If a passenger aboard a cruise ship is injured or made ill due to negligence on the part of the cruise provider or its staff they may be eligible to claim for damages. A cruise ship accident could be anything from a slip or trip injury that was caused due to a negligent action such as a wet floor with no warning signs or a case of food poisoning caused by unhygienic habits in the kitchen.
If the injured party was partially responsible for the physical harm they suffered, it may be still possible to claim. In these cases, the legal teams that represent the claimant and the defendant, would negotiate and agree a level of liability. This is expressed as a percentage. Any settlement offered, would use this percentage of liability as part of the calculation for awarding compensation.

Examples Of Cruise Ship Passenger Accidents That Could Occur
There are different ways that a passenger or crew member could be potentially injured on a  cruise ship, for example:
Electrocutions causing burn injuries due to faulty wires and sockets.
Low ceilings causing head injuries.
Incorrect allergen information given in a restaurant causing an allergic reaction.
Wet or dirty floors causing slip, trip or falls due to no warning signage.
Possible transfer accidents.
Food or waterborne illnesses due to unhygienic practises.
Cruise Ship Passenger Rights And Holland America's Duty Of Care
There are a number of regulations and laws that a cruise line must comply with. Especially as they have to comply to each countries legislation when they are docked in their ports. The primary three legislation that may take precedence may include; the International Convention for the Safety of Life at Sea (SOLAS), the Shipping Act of 1984 and the Athens Convention. These are intended to ensure the safety of passengers and crew on a cruise liner. You are owed a duty of care by the cruise line. When they fail in this duty of care, and this causes you harm, they could be liable to pay you compensation.
When a cruise ship is travelling in international waters, the rights of passengers are protected by the Athens Convention. This is a set of laws that are intended to be a substitute for national laws that would apply, when the ship is three miles or more from the coast of a national jurisdiction.

How Long Do You Have To Claim Compensation?
When you make a holiday injury claim for a cruise accident, there are specific time limits in which you need to bring your case. Depending on the circumstances of the accident and how the holiday was booked, may depend on which time limit is applicable to your case. These are:
| Claim Information | Time Limit |
| --- | --- |
| If your cruise was booked as a package deal, with a UK based company. | 3 years may vary |
| Using the Athens Convention | 2 years may vary |
I Suffered An Injury In My Accommodation, What Am I Entitled to?
A crew or passenger cabin on a cruise ship, could possibly create hazards if health and safety are not at the forefront which could lead a passenger to be injured. Maintaining passenger and crew cabins is vital due to the constant turn around of passengers, any items within the cabin that are damaged, defected, in need of repair could potentially cause a passenger an injury.
Examples of accidents include;
Damaged floor coverings causing a trip hazard.
Faulty water heaters or coffee machines causing a scald.
Contaminated bedding causing an illness or bed bugs.
Faulty electrical appliances caused an electric shock.
Leaks from the bathroom causing a slip or trip fall.
If you have experienced an accident which has resulted in you becoming injured while travelling on a Holland America Cruise Line due to negligence or error of the cruise provider you may be eligible to pursue a cruise accident claim.

Holiday Transfer – Road Traffic Accidents
Many cruises include a transfer to or from the cruise ship, to the airport, train station, etc. If you are injured during this transfer, maybe in a road traffic accident caused by the driver or a third party driver. Or maybe you are injured due to faulty seating on the transfer or you slip or trip due to faulty steps leading up to the bus or coach. If your accident which caused your injury was the result of a third party's error call Legal Expert to see if you could make a claim. 
Why Could Accidents Happen On A Tender Boat?
Some cruise liners are too big to dock in every port or where ports are extremely busy or if there is low tide. When this is the case, passengers are often ferried to shore and back on a smaller boat or tender. Accidents on these boats could occur if passengers are not trained or instructed how to do the transfer safely, bad weather causes a Tender boat accident, the Tender is not lashed correctly. If you have experienced a similar accident or maybe a different accident while using a Tender on a Holland America Cruise Ship call Legal Expert and they will be able to advise if anyone is liable for injuries suffered.

Food Poison And Food Allergy Cases
Every restaurant and eating establishment on a cruise liner, is legally obliged to serve healthy and safe food. Food can go bad very quickly, especially in hot weather, when left out on a buffet table for example. If a passenger eats bad food, and suffers an illness such as food poisoning, it may ruin their holiday. We always advise that if you come down with a bout of food poisoning you should seek medical advice
It is vital that food allergy suffers are aware of allergens that may be present in food. Here in the UK packaged food must display if the food within the package contains or has been made in the same environment as one of the 14 allergens. Serving staff also need to have the correct allergen information when serving food.

Examples Of What You Can Be Compensated For
When you make a claim for an accident or illness and the claim is successful the injury settlements could consist of two main types of damages. For example:
General damages – for physical harm suffered:

Loss of life quality in the future.
Painful recovery period.
Permanent disability.
Pain and suffering.
Mental trauma and anguish.
Psychological damage.

Special damages – for financial and other kinds of losses:

Lowered future earning potential.
Loss of income currently.
Travel costs.
Private medical fees.
The cost of hiring a nurse or home help.
To find out what kinds of damage could apply in your own case, please speak to one of our claims team.

Compensation Calculator For Accidents And Injuries
Most holiday illness claims are unique in their circumstances. Therefore, giving an accurate estimate of how much cruise compensation you might receive without knowing anything about your claim is tricky. However, the table below, should give you a rough estimate. It details compensation amounts used by the Judicial Court as Guidelines for different illnesses and injuries.
| Type Of Injury/Illness | Severity | Compensation Range | Further Notes |
| --- | --- | --- | --- |
| Hand injury | Moderate Injury | £5,110 to £11,640 | The range in this category starts with soft tissue, lacerations, deep wounds, crushing injuries, the top brackets is reserved for permanent damage. |
| Arm injury | Less Severe Injury | £16,830 to £34,340 | The range in this category includes significant disability but a substantial degree of recovery is expected. |
| Finger injury | Fracture of index finger | £7,990 to £10,730 | Fracture has recovered but grip remains impaired. |
| Back injury | Moderate Injury | £10,970 to £34,000 | The range in this category starts with as disturbance of ligaments and muscles giving rise to backache, soft tissue injuries, prolapsed discs to incidents of a compression/crush fracture of the lumbar vertebrae where there is a substantial risk of osteoarthritis. The impact on daily life will play a significant part. |
| Neck injury | Minor Injury | Up to £2,150 | Recovery within 3 months. |
| Ankle injury | Modest Injuries | Up to £12,050 | The range in this category includes sprains and soft tissue damage and displaced fractures. |
| Foot injury | Severe Injury | £36,800 to £61,410 | The range in this category includes fractures to both heels, significant pain and restriction. |
For a more accurate estimate of how much compensation you could receive for your personal injury claim, please speak to one of our claim advisors.

How To Start You Cruise Ship Injury Or Illness Claims
There are a number of steps that you can take, which will prepare the way for making a claim at the end of your cruise. For example:
Ensure that you follow the accident reporting process that the cruise line uses.
Make sure to get even trivial injuries checked out and treated by a medical professional.
Take photographs of the scene of the accident and its cause if it is safe to do so.
Ask any witnesses to the incident to provide you with their contact details, so that they can be called on to give testimony if required at a later stage.
No Win No Fee Accident Claims On A Holland America Cruise
We offer our national No Win No Fee claims service, as the perfect way for people to have their cruise claim processed. We don't charge to take your claim on, and we don't charge while we process your claim. We also don't charge if you don't receive any compensation. We only charge when we have received a compensation payment for you. We will take our fee from this money received, and then give the rest to you.

Ways In Which Our Team Can Help You
When you engage us as your cruise ship injury lawyer, there are a number of things you can rely on us to do without question, and this includes:
We will always try to get you the most compensation that we can for your case specifics.
We will always do everything possible to make sure your claim is successful.
We will always keep you updated on the status of your claim.
We will always use plain English so that you understand what we are doing for you.
Speak to one of our claims team today, so that we can get started on your claim right away.

Contact Legal Expert Today
Have you been injured whilst on holiday on a cruise ship? Do you think you have a valid case for making a claim? Do you need a team of holiday injury lawyers to process your claim for you? If so, speak to a claim advisor on 0800 073 8804 today. They will discuss your claim with you, and offer you some free legal advice on how best to move forward with making your claim.

Helpful Resources When Injured On Holiday
You may find that the information to be found at these links is useful:
Information about the Athens Convention
These additional guides that we have published, could also be useful to you:
Package holiday claims explained
Edited By Melissa.