Cunard Cruises Accident Claims Guide – How Much Compensation Can I Claim For A Personal Injury On A Cunard Cruise Lines?
On this web page, you will read a guide for passengers of the Cunard Line Cruises who may have suffered a holiday accident. You should find everything on this page that you need to know in regards to, why you could be able to make a claim for cruise ship compensation, and why a cruise operator or provider could be liable to pay you compensation for the harm you have suffered.
We have tried to cover everything in this guide, but every claim is unique, so you may need some additional information in your own case. Please speak to one of our claims team on 0800 073 8804, and they will do everything they can to help you, and provide you with the information that you need.
Select A Section:
A Guide To Accident Claims For A Cunard Line Cruises Package Holiday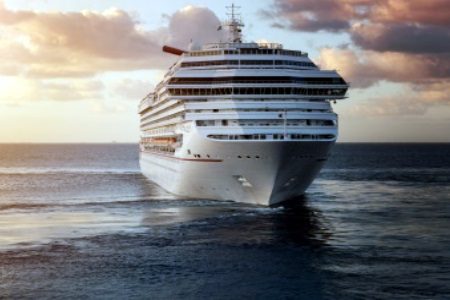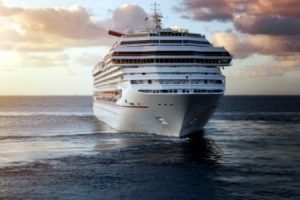 This guide to making a personal injury claim for an injury or illness that you could have suffered on a cruise holiday, is going to tell you everything that you need to know about making such a claim. So that you can begin to decide how to best proceed with your own valid claim. It contains information such as:
A list of all of examples of kinds of injuries and illnesses that passengers travelling on a cruise ships could suffer.
A list of all of examples of accidents that passengers travelling on a cruise ship could fall foul of, as well as hazards that could cause accidents.
An examination of the duty of care that the cruise line and all of its employees have towards every single passenger that is travelling on a cruise ship, at all times.
A table that shows time limits that are in place, within which a claimant will need to begin the process of making a compensation claim.
An examination of possible accidents that could in either a crew member's or a passenger's cabin onboard a cruise ship.
Information on if an injury is caused in a road traffic accident whilst transferring to or from a cruise ship.
Information on an injury if caused in some form of boating or ship accident, while you are transferring from one vessel to another, on your cruise holiday.
An explanation of the process of making a compensation claim for food-related illnesses, such as an allergic reactions to food, that is suffered by a passenger onboard a cruise ship.
A table that contains details of the typical ranges of compensation for a range of different illness and injuries, that a passenger on a cruise liner could fall victim of.
A list the most frequently seen types of damages, that a successful settlement for a cruise holiday claim could consist of.
A general introduction to the process you may need to follow to start your claim. We also give a brief introduction to our national claims service. This is a very effective, yet simple way for you to have your claim processed, at a risk free way.
You might have some questions about the contents of this guide, once you have finished reading it. If you do, then please speak to one of our claims team, they will be able to give you the answers that you need, and help to get your claim started.

Examples Of Cruise Ship Injuries And Illnesses
Cruise ship injuries and illnesses could consist of illnesses or injuries that may happen while on a cruise ship holiday. These could include injuries and illnesses such as:
Lacerations, bruises, scrapes, grazes, etc.
Burns and scalds.
Sprains, strains and other soft tissue injuries.
Fractures, both simple and compound.
Head injuries, including concussion.
Food-related illnesses such as food poisoning.
Norovirus and other waterborne illnesses.
These are just some of the injuries and illnesses a passenger could fall foul of while travelling on a cruise ship. If you have suffered an injury or illness on a cruise ship due to a preventable incident then call Legal Expert today and they will be able to assess your case and tell you if your are eligible to pursue a personal injury claim for harm suffered on a cruise ship holiday.

Examples Of Cruise Ship Accidents
There are different kinds of accidents that could possibly cause a Cunard Line injury. In order for the passenger who has suffered an injury to be able to claim compensation for their suffering amongst other areas it must be proven that in some way the cruise ship provider, operator or staff etc have in some way acted negligently.
Examples of accidents that may happen aboard a cruise ship may include;
Slips, trips and falls.
Accidents caused by faulty gym equipment or lack of supervision.
Accidents caused by a badly maintained or damaged pool, or unhygienic water in the pool.
Accidents that may happen on excursions on land, such as hiking, sightseeing or cycling.
Food-related illnesses from eating on board.
Accidents caused by falling or moving objects.
In order to make a claim due to injuries suffered in an accident, liability must be proven.

Cunard Line Cruises Duty Of Care For Crew And Passengers
Cunard Line Cruises have a duty of care to both crew and passengers. A cruise line has to conform with a number of international bodies of law, such as the Shipping Act of 1984. In order for you to make a claim for an injury or illness suffered, all of the following statements must be taken in to consideration:
The cruise line owed you, as a passenger or crew member a duty of care.
The cruise line breached this duty of care in some way.
The breach of duty of care directly led to physical harm, or illness.
The breach of duty of care could have been avoided in some way.
Time Limits To Make A Cunard Line Cruise Ship Accident Claim
If you are injured on a Cunard cruise, and want to make a personal injury claim against Cunard Line, then you must begin your claim within the specific time limit that applies to your circumstances. The table below outlines them:
| Circumstances of Claim | Time Limit |
| --- | --- |
| Injured when the incident took place, and you were in International waters, under the laws of the Athens Convention. | 2 years may vary |
| Illness or injury on a package holiday booked in the UK by a UK tour operator. | 3 years may vary |
Passenger Or Crew Cabin And Accommodation Injuries
As part of the duty of care, the cruise line must ensure that all parts of the ship are safe, and that they present no kind of health hazards. This includes the issues of cleanliness and hygiene. If the cruise line fails in this duty of care by not keeping cabins clean, maintained, hazard free, injury free and this leads to an illness or injury then it could be possible to make a compensation claim.

Road Vehicle Transfers To Your Ship
Very often when booking a cruise as a package deal transfers to and from the airport or a hotel will be included. If you are injured while on such a transfer then it may be possible to make a claim for any injuries suffered as a direct consequence.

Accidents That Could Happen On Boat Transfers To Your Ship
In the same way that you could be able to make an accident on holiday claim if you are injured during a road traffic accident transferring you to or from your cruise ship, you could also claim if you are injured when transferring from a tender to your cruise liner, if it can be proven that your injury was the result of negligence. These kinds of accidents leading to injury could be caused by transferring in bad weather, tenders not being secured correctly, no previous training or valid instructions how to do so safely.

Food Poisoning, Allergies, Norovirus And Other Illness Claims
Take a look at the graph above. It shows how many times an outbreak has occurred between the years 2010 and 2015.
Food poisoning could occur if food is not stored, heated and prepared correctly or hygienically. Illnesses such as the Norovirus could be contracted by close contact with people who are suffering with it and for this reason it is not hard to see why it spreads so quickly aboard a cruise ship.
People who suffer an allergic reaction to food, due to not being given correct information from a member of the serving staff, or due to the incorrect information regarding allergens being printed on a food label may have grounds to pursue a compensation claim.
Personal Injury Claim Calculator
If you successfully make a holiday injury claim, the amount of compensation you receive, depends upon how serious the illness or injury was. The table below shows typical compensation ranges based on different levels of severity.
| Type Of Injury/Illness | Severity | Compensation Range | Further Notes |
| --- | --- | --- | --- |
| Hand injury | Moderate Injury | £5,110 to £11,640 | The range in this category starts with soft tissue, lacerations, deep wounds, crushing injuries, the top brackets is reserved for permanent damage. |
| Arm injury | Less Severe Injury | £16,830 to £34,340 | The range in this category includes significant disability but a substantial degree of recovery is expected. |
| Finger injury | Fracture of index finger | £7,990 to £10,730 | Fracture has recovered but grip remains impaired. |
| Back injury | Moderate Injury | £10,970 to £34,000 | The range in this category starts with as disturbance of ligaments and muscles giving rise to backache, soft tissue injuries, prolapsed discs to incidents of a compression/crush fracture of the lumbar vertebrae where there is a substantial risk of osteoarthritis. The impact on daily life will play a significant part. |
| Neck injury | Minor Injury | Up to £2,150 | Recovery within 3 months. |
| Ankle injury | Modest Injuries | Up to £12,050 | The range in this category includes sprains and soft tissue damage and displaced fractures. |
| Foot injury | Severe Injury | £36,800 to £61,410 | The range in this category includes fractures to both heels, significant pain and restriction. |
Our claims team can give you a better idea of how much is paid in holiday illness claims for cruise accidents, speak to them to find out how much you could claim.

Damages And Costs You Could Claim Compensation For
When a solicitor processes cruise ship compensation claims on behalf of a client, if they are successful, the settlement they negotiate will comprise of potentially a number of different types of damages, such as:
General damages for:

Permanent or long-term disability.
Painful and lengthy recovery.
Psychological damage.
Mental stress and trauma.
Physical pain and suffering.

Special damages for:

Loss of future earnings.
Loss of current income:
Cost of hiring care staff.
Cost of private medical care.
Travel costs.
Speak to one of our claims team to find out the kinds of damages that may apply in your own case.

How To Make A Cunard Line Cruise Accident Or Injury Claim
If you have been injured in a cruise ship accident, the process of getting your claim underway is very simple. Use the number below to speak to one of our claim advisors. They will go over your claim with you, tell you what your legal options are, and then offer you a simple and effective way to have us process your claim for you, if you have a valid case.

No Win No Fee Holiday Accident Claims Against Cunard Line Cruises
When taking advantage of our No Win No Fee claims service, there is no fee to begin working on your claim, and no fee while we are processing your claim for you. If we fail to win you any compensation at all, we still won't charge a fee. The only time we levy a fee, is when we have actually received a compensation payment of you. We will then deduct our fee from this money and give you the rest

How We Can Help Victims Of Cruise Line Accidents
If you use us as your personal injury solicitor to process your cruise accident claim, you can rest easy, knowing we will do all we can to make sure your case is a success. We always try to get you the maximum compensation for your case. If you have any questions about your claim, we are just a  phone call away, and will use simple English to answer your questions, no legal jargon.

Contact Our Package Holiday Specialists
Do you think that you have a valid reason to make a Cunard Line personal injury claim? Have you been injured on a cruise holiday by an accident that wasn't your fault? If so, speak to our claims team on 0800 073 8804 today, to find out how we can help you to get the compensation that you are eligible for.

Additional Cruise Ship Accident Claims
You may find these additional guides to be useful:
A guide to Caribbean cruise claims
How to make a cruise ship claim
You may also find this additional resource to be of help:
An overview of the Athens Convention
Edited By Melissa.