£5,000 Compensation For A Laser Hair Removal Burn Blister
Specialists in laser hair removal burn blister claims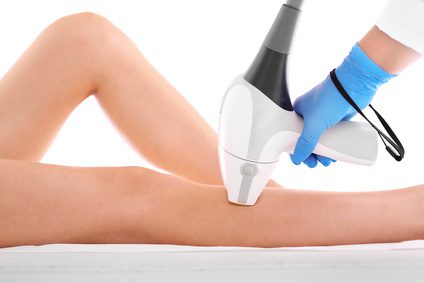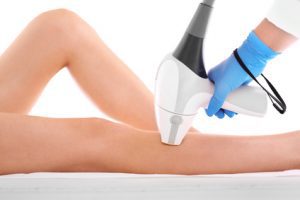 Ms K had arranged to have a laser hair removal procedure at a local beauty salon. The claimant wanted hair removed from various parts of her body which included from her lower legs and arms. Unfortunately, through negligence on the part of a beauty technician, the laser used was turned up far higher than it should have been resulting in highly visible multiple burns to various parts of the claimants body including her upper lip. Ms K was awarded £5,000 for the pain and suffering she endured having sustained multiple burns to both her arms and legs during a laser hair removal procedure.
To find out more about this personal injury claim case study, please read on.
How Common Are Laser Hair Removal Injuries?
Laser hair removal injuries are more common than ever before thanks to the fact that over recent years, this type of procedure is one of the most popular semi-permanent methods of getting rid of unsightly and unwanted body hair. With more men and women undergoing laser hair removal procedures than ever before, the number of personal injury claims for a laser hair removal blister and/or burn is on the increase too.
The most common injuries associated with laser treatments which are typically due to negligence or improper use of a laser device are as follows:
Burns from slight burns to very severe
Blisters from slight laser hair removal burn blister to very severe
Scarring from slight to very severe
Blotchy, uneven skin tone
Infections from slight to very severe
What Injuries Were Sustained In This Case?
The Claimant sustained laser burns to her upper lip, lower arms and legs due to improper use of a laser device which was turned up too high. Laser burns, no matter how slight can quickly turn into something nastier more especially if an infection takes hold. Facial burns can lead to disfigurement even if they are deemed to be small blisters after laser hair removal. You may require cosmetic surgery to put things right. This in turn can lead to pain, suffering and anguish all of which can be factored into a claim for compensation.
Laser hair removal burns healing time is notoriously long because all too often blistering continues well after a person has undergone a laser hair removal procedure and as such, you may need to take time off work to undergo any necessary treatment. Loss of earnings and potential earnings puts you under extra stress and strain all of which can be included in your compensation claim. All out of pocket expenses you incur as a direct result of your injuries which includes whether you sustained a slight laser hair removal burn blister or a more serious laser burn can be claimed back when filing a case for personal injury.
The Case – Making The Allegation, Establishing Liability And The Compensation Award
The firm of personal injury solicitors who took on Ms K's case asked her to provide as much information about the incident as possible. This included providing photographs of her burn injuries as proof of the damage caused by the procedure she received at the beauty salon. The solicitors contacted the salon to let them know that Ms K was filing a claim against them. It took several letters to get a response from the salon, but eventually the Claimant's solicitors received the contact details for the salon's insurer. The insurers then took over the claim for their client, the salon owners.
As is so often the case, the insurers denied liability, but the claimant's solicitors insisted that Ms K had a strong case with enough evidence to support her claim. After considering all legal implications, the salon's insurers decided to admit liability based on all the medical evidence they had been given to support the claimant's laser hair removal burn compensation case against the salon.
The claimant's solicitor had arranged for her to be thoroughly examined by an independent medical practitioner who provided a detailed report on the burn injuries she had sustained and how the injuries were sustained. The medical practitioner also provided a prognosis having made an official report on the marks the claimant had received to her upper lip described as a laser hair removal burn.The report provided the necessary confirmation that the burn injuries happened due to improper use of a laser device in the laser hair removal procedure. The report also recommended that the claimant be examined by an independent cosmetic surgeon with an end goal being to provide a definitive prognosis.
As with many personal injury claims, the salon's insurer offered to settle Ms K's claim out of court, but her solicitors felt the offer did not meet the amount the claimant rightly deserved having suffered facial injuries and burns to other parts of her body at the hands of one of the salon's beauty technicians. As such, a counter offer was put forward to the salon's insurer and after further negotiations, a settlement figure was arrived at in the claimant's favour.
From the very outset, the claimant kept in constant contact with her solicitors, keeping them up to date on how her injuries were progressing all the while providing photos of her burns. A schedule of Special Damages document was drawn up detailing all the claimants out of pocket expenses incurred as a direct result of her injuries which is essential when negotiating the correct level of compensation for a claimant.
No Win No Fee Laser Hair Removal Burn Blister Claims
Seeking legal advice is expensive and all too often people choose not to lodge a claim for compensation having suffered a personal injury through no fault of their own. Choosing to work with a solicitor on a No Win No Fee basis takes the burden of having to find upfront fees off the table and allows you to get the compensation you rightly deserve. You only need to pay when a court rules in your favour and if they don't, you pay nothing at all.
The No Win No Fee solicitor recovers their fee from the amount you receive. A CFA or Condition Fee Agreement detailing the fee you would have to pay is drawn up when you sign up to work with a No Win No Fee solicitor, but you only pay if your case is successful. The CFA is a legally binding document between both parties.
If you sustained a burn or blister from laser treatment you underwent, we would assess your case to establish who would be held responsible for your injuries, pain and suffering as well as all your out of pocket expenses which you incurred as a direct result of a slight laser hair removal burn blister to something a lot more severe.
To find out more about how we can help you file a claim for laser hair removal burns, please use our contact details below.
Contact Us Today
For the fastest way to find out how we can help you, we recommend that clients call us directly free of charge or if more convenient you can send an email.
Call Legal Expert today on 0800 073 8804, lines are open 24-hours throughout the week. If you would like us to call you back, just fill out the "request a call back" below.
Email – office@legalexpert.co.uk – we always answer emails within 3 hours from Monday through to Friday.
Useful Links
The link below takes you to the Citizens Advice Bureau which offers valuable information on personal injury claims.
The link below takes you to the Government website where you will find important information on using a solicitor when making a personal injury compensation claim.
Government advice on solicitors
Further Helpful Guides