Kettering Personal Injury Solicitors No Win No Fee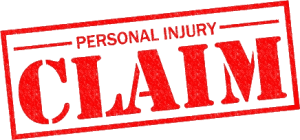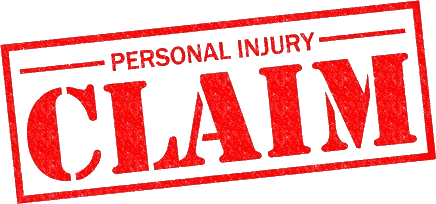 Do you live in Kettering or the surrounding Northamptonshire area? Have you been injured in an accident that wasn't your fault? If so, you need to speak to our personal injury solicitors that cover Kettering. Our specialist lawyers can give you advice and guidance on making your accident compensation claim and obtaining the compensation that you deserve.
Our Kettering personal injury claims service have been helping people with their personal injury claims covering the Northamptonshire area for many years. Feedback from our clients indicate that they much prefer working with a local personal injury solicitor rather than one based at a head office many miles away. Our personal injury solicitors cover Kettering and can give you and your case the time that it needs to ensure that your claim settles for the amount of money that you and your injury deserve.
How We Work
With everyone of our Kettering personal injury compensation service, you can rest assured that they are a specialist in personal injury and follow all the relevant rules and regulations as set out by regulatory bodies such as the Law Society. All clients will receive the best of attention from our team of solicitors and they will proceed with your claim in a transparent and clear way and you will be told what your chances are of your claim succeeding and appreciate figures of how much compensation you might expect. Honest, open and straight to the point, you'll always know exactly where you stand with our Kettering personal injury claims team specialists.
What Injuries Can I Claim Compensation For?
Potentially, you can claim for any injury that has been sustained and was not your fault. For a definitive answer, call our specialist solicitors who will be able to advise you on your specific case. Injuries can include:
Road traffic accidents – Have you been involved in an RTA? Were you the driver or passenger? You may be able to claim compensation if you were a injured through no fault of your own.
Traffic accidents – Maybe you have been injured as a pedestrian. If so, you may have the right to seek compensation.
Slips, trips and falls – Whether it is falling over a cracked pavement stone or slipping on snow or ice that has not been cleared then you may have the right to seek a compensation claim.
Medical negligence – Medical negligence can cover a wide range of issues such as misdiagnosis, birth injuries or blood clots.
Workplace accidents – This covers any injury that you suffer at work. It can include factory accidents, construction site injuries, and falls from height as well as things like RSI, carpal tunnel syndrome and vibration white finger.
Criminal injuries – If you have been injured as part of a criminal act such as being attacked in a pub/bar or you are a victim of domestic violence you may be able to claim compensation.
Sports injuries – Injuries are common in sport but if you were seriously injured and it wasn't your fault then there may be a chance you can claim compensation for it.
These are just some of the occurrences that you may be able to claim for. There are many more types of injury that our local personal injury solicitors can deal with, simply get in touch today for a free, no obligation chat.
What Effects Can a Personal Injury Have?
If you have been injured at work or somewhere else and it wasn't your fault, you may feel that after the initial pain and discomfort, you have suffered no ill-effects. Maybe that is right but what many people don't understand is that a personal injury can have a huge range of consequences, some more obvious than others. Ask yourself these questions:
Have you suffered pain and suffering? You may have suffered pain and suffering at the time but have you suffered it since? Pain, discomfort and suffering can last a LONG time after some injuries.
Have you suffered loss of earnings? Have you had to take time away from work because of our injury?
Has your capacity to earn been affected? If, because of your inquiry you may not be able to earn as much money as you could before, you may be able to claim for future loss of earnings.
Have I had any medical expenses? – Have you had to pay for any of your medical treatment such as physiotherapy or counselling?
Has there been a decline in my quality of life? Is your life of the same quality as before the accident? If not, you may be able to claim for this as part of your compensation claim.
Why Should I Use a Personal Injury Solicitor That Covers The Kettering Area?
If you're looking for a personal injury solicitor in Kettering, there is no doubt that you have a great deal of choice who to use, both local solicitors and national solicitors and claimlines. By using a our Kettering personal injury claims service though you can rest assured that you have a personal injury specialist on your doorstep who can give you the time that you deserve.
All of our solicitors are specialists in personal injuries and all are highly experienced in the full range of P.I cases which means that you know that you are placing your compensation claim in the hands of a professional. Unlike some large, national firms, communication is of the utmost important with our Kettering P.I. team so they will keep you updated at all times as to what is happening with your case and give you advice and guidance when you need it.
If you want to get compensation for your injury then get in touch with our Kettering personal injury team now, give yourself peace of mind and place your case in the hand of the professionals. We arrange your medical in Kettering so you do not need to travel as its arranged local to you and part of our fast track claims service. Please remember when claiming through a personal injury solicitors in Kettering we highly recommend that you read their terms and conditions.