Personal Injury Solicitors Tamworth No Win No Fee
By Mark Ainsdale. Last Updated 2nd September 2021. Welcome to our Tamworth personal injury solicitors guide. If you're in the Tamworth area and have had an accident that was not your fault and you're wondering how to claim, then call our Tamworth personal injury team today on 0800 073 8804.
If you're unfortunate enough to have been injured in an accident that was not your fault then under UK law, you could be eligible for compensation by making a personal injury accident compensation claim. If you live or work in the Tamworth or the wider Staffordshire area, then you might like to know about the services our personal injury solicitors provide.
With all of our solicitors being professional, experienced and working to the highest legal and ethical standards, you can ensure that they both help to attain the maximum amount of compensation for your personal injury as well as making the whole process clear, transparent and hassle free.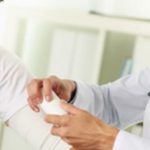 Every one of our personal injury solicitors for Tamworth work to one simple ethical premise. That every client deserves the very best, effective and professional legal advice and representation. All of this is done in a polite, friendly and warm way. It's for this reason, so many of our clients come from personal recommendations and over the last few years we have recovered many thousands of pounds in compensation for people in Staffordshire and the wider UK area. Therefore, you could greatly benefit from working alongside our personal injury solicitors for the Tamworth area.
How Our Personal Injury Solicitors Tamworth Team Work
We're very upfront about how we work and we will only take cases on that have a valid claim for compensation. This is because we don't believe in wasting your time chasing a case that you will almost certainly never win. What it also means is that if we do take your case on, you can rest assured that we think you have a strong case and we will be fighting hard to get you the compensation that you are entitled to. And that's vital to keep in mind when you're wondering how to claim.
All of our cases are on a No Win No Fee basis. We understand that it can be daunting taking out a personal injury claim because most people have very little to do with the legal system during the normal course of their lives. Our No Win No Fee scheme is designed to put all of your worries and anxieties to rest.
Our Tamworth No Win No Fee agreement is designed to ensure that there is absolutely no risk in you taking out a claim. Basically, should your claim settle successfully (which the vast majority do), you will simply pay us a set percentage of your compensation claim as our fee which will all have been explained and agreed beforehand in the interests of complete clarity. In the unlikely occurrence that you do not win your personal injury case, then you will have absolutely nothing to pay us. This means that if you have been injured and it was not your fault, there's nothing stopping you from getting in touch with our personal injury solicitors for Tamworth and starting your claim, even if it's just for more information.
Once we have accepted that you may have a strong claim for compensation, we will need to ask you a few questions. This will include:
Did the police attend your accident? – If so, we will need to see their reports of the incident.
Were you seen by a doctor after your accident or were you admitted to hospital? – If so, we will need access to these records to help build a strong case for your compensation.
Were there any witnesses? – If there were witnesses, we will need contact details and any witness reports that were made at the time.
Did you have to take time off work? – If you had to take time off work you could be entitled to loss of earnings. If your earning capacity has been affected by your accident, then you could be entitled to future loss of earnings.
Have you lost any money because of your accident?
Our personal injury solicitors covering Tamworth can answer all of these questions and more regarding your No Win No Fee claim.
Our Injury Solicitors Can Deal With All Types of Tamworth Personal Injury Claims
Our Tamworth team personal injury solicitors can work with the full range of personal injury and accident compensation claims. We've listed a few of these below but don't worry if you don't see one there that relates to you, simply give us a quick call and chat to one of our experienced advisors who will be able to assess your case and tell you quickly whether you have a possible claim or not:
Accidents at work – This can include injuries due to malfunctioning equipment or lack of safety training.
Medical negligence – Includes medical misdiagnosis, dental errors and surgical mistakes.
Road traffic injuries – Injuries sustained as a driver, passenger or a pedestrian.
Cycling accidents – Includes injuries sustained whilst using a bicycle on the public highway.
Office accidents – Covers a wide range of trips, slips, falls and other accidents in the office.
Hotel claims – This can include any injury whilst staying at a hotel or another type of accommodation.
Construction injury accidents – Covers a wide range of accidents that can occur on a building site from simple tips and falls to catastrophic and fatal injuries.
Slips, trips and falls – Any type of slip, trip or fall.
Injuries in public – This can include accidents that occur in the street or in public places such as bars, restaurants and retail promises.
Factory accidents – Covers a wide range of accidents that can occur in a factory from simple tips and falls to catastrophic and fatal injuries. These could be for a variety of reasons such as lack of training or insufficient personal protective equipment.
Act Now! Get the Justice and Compensation You Deserve
Make that call now and start the process of making your Tamworth personal injury claim. Failure to do so could cost you THOUSANDS of pounds. When you choose our Tamworth personal injury team to represent you, you can rest assured:
You are in the safe hands of experts.
We'll deal with your case as quickly as we can but never by cutting corners.
We'll fight as hard as we can to ensure that you get the maximum amount of compensation possible.
You can trust us 100% to give you the best representation possible.
Tamworth Personal Injury Solicitors FAQs
What is a compensation claim?
This is when you make a claim after being hurt in an accident that wasn't your fault.
So, what is the main benefit of a No Win No Fee policy?
This service means that you only pay your solicitor's legal fees if your case wins.
How do I pay my solicitor?
This comes as a success fee that has a legal cap, with this figure coming from your compensation payout.
So, how far does the legal cap extend?
The legal cap goes no higher than a quarter of your compensation, though you could agree a suitable figure beforehand.
What are the other benefits of No Win No Fee?
So, you don't have to pay your solicitor anything prior to or during the case.
What happens if I reject the first offer?
If this happens, the defendant will then come back with a larger second offer further down the line.
How long could the claims process last?
This could extend anywhere from 12-18 months, if not longer.
What factors will impact the length of the claims process?
The defendant's willingness to accept liability will decide how long the claims process lasts.
Further Helpful Guides
Thank you for reading our Tamworth personal injury solicitors guide.