Liverpool Personal Injury Solicitors | No Win No Fee Claims
By Danielle Jordan. Last Updated 27th October 2023. If you've been injured in an accident, you may be looking for personal injury solicitors in Liverpool for representation. If so, we can help.
As one of Liverpool and Merseyside's leading personal injury claims firms, we can offer you quality legal representation for a range of different cases, from accidents at work to slips, trips and falls in supermarkets.
You can find us at Exchange Court, 1 Dale Street, Liverpool, L2 2PP, or you can speak with us now about your personal injury claim for free: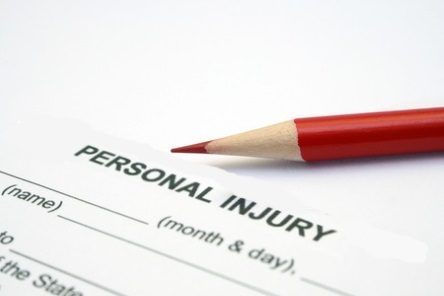 Select a Section
Legal Expert's Research Into Personal Injury Claims Against Liverpool City Council
Liverpool City Council pays out the highest personal injury compensation when compared to other councils in the North West, research led by Legal Expert has found.
A Freedom of Information request uncovered that personal injury claims cost the council £1,743,423.43 from April 2022 to April 2023. A total of 311 claims were submitted against the council during this period.
The leading causes of these claims included:
Contact with harmful substance

Exposure to noise

Disease or infection

Injured whilst lifting

Hit against a stationary object

Fall from height

Failure to take into care
Trailing behind Liverpool City Council, in terms of personal injury payouts made by North West councils, were Manchester City Council, Bury Council and Rochdale Borough Council.
A local authority has a duty of care to any visitors or employees and should maintain their premises, spaces or highways. If the premises they control are not reasonably safe, this is an act of negligence and could result in you making a claim if you have been injured.
Get in touch with our advisors at any time and at no expense to you. Additionally, you could be connected with our experienced personal injury solicitors.
How Our Liverpool Personal Injury Solicitors Can Help You
With extensive experience helping clients, we appreciate the stress and disruption suffering an inury can cause.
Here at Legal Expert, we want to remove that stress and concern from your shoulders so that you can focus on your recovery.
From day one, your expert personal injury solicitor will guide you through the personal injury claims process, explaining in clear terms the steps we'll take to progress your claim. Any developments that arise we'll inform you of and ensure that all legal jargon and principles are explained in a way you understand. This way you can make the best decision possible for your case.
We offer a free case check to everyone who gets in touch, and if we can represent you, we'll do so on a No Win No Fee basis.
We're fully regulated by the Solicitors Regulation Authority (SRA) and the Law Society and you can find impartial and honest reviews on Trustpilot and Google.
If you'd like to see if you can make a personal injury claim with us, please get in touch on the number at the top of this page.
What Types Of Claims Can Our Personal Injury Solicitors Help WIth?
Legal Expert has a specialist personal injury team that handles a range of different injury claims.
Below, we have covered some of the more common types of claims we process. Although our Liverpool personal injury lawyers can handle any type of claim, these below are the most frequent we help people win compensation for. And we can advise you further on how to claim.
Workplace Accidents and Injuries in Liverpool
Every employer in the UK has a legal obligation to maintain a safe working place for their employees. This is outlined in the Health and Safety at Work etc. Act 1974.
When Health and Safety protocols fail, leading to an accident at work that injures a staff member, you could make a personal injury claim for compensation.
Slip, Trip, And Fall Claims
Slips, trips and falls are very common reasons why people approach us here at Legal Expert to process an injury claim. An accident leading to slip, trip, and fall claims can happen in many ways, indoors or outdoors, for example:
Falling due to stumbling over a badly set paving slab in the street.
Tripping on warped wooden floorboards in a shop.
Slipping on spilt food in a fast-food restaurant that was not signposted as a hazard.
These accidents can happen anywhere. In an office, at the local health clinic, the library, a supermarket, or just walking down the street.
If you injure yourself in a slip, trip or fall accident, reach out today to learn more about the personal injury claims process.
Serious Injury Compensation Claims
When Legal Expert begins processing a claim for a person who has sustained serious injuries, we know we may need to claim additional types of damages. These injuries often leave the victim permanently disabled in some way.
Because of this, we would seek compensation for the effect the injury will have on the future life of the claimant, for preventing them from working, loss of future prospects, etc.
Additionally, this table provides theoretical compensation settlement figures for various injuries as per the Judicial College.
Injury
Amount
Notes
Multiple Serious Injuries
Up to £1,000,000+
Multiple serious injuries plus financial losses and costs experienced as a result.
Lost Income
Up to £100,000+
Compensation for any lost income experienced from temporary or permanent time taken off work to recover from your injuries.
Loss Of Sight (c) (ii)
£63,950 to £105,990
One eye will have reduced vision where the other will have a total loss of sight. There may also be other related issues.
Pain Disorders (b) (a)
£42,130 to £62,990
Symptoms are ongoing and there is a small impact on work life.
Kidney (c)
£30,770 to
£44,880

One kidney will be lost but the other will be undamaged.
Serious Achilles Tendon Injuries
£24,990 to £30,090
There is residual weakness from a complete, repaired, division of the tendon.The result will be limited ankle movement, a limp and residual scarring.
Finger (m)
£8,640 to £12,240
The little finger will be amputated.
Teeth (i)
£8,730 to
£11,410

Loss of or serious damage to several front teeth.
Less Severe PTSD
£3,950 to £8,180
Any lasting symptoms will be minor and not disabling after 1-2 years.
Wrist (e)
In the region of £7,430
A Colles' fracture that is uncomplicated.
Minor Hand, Finger and Thumb Injuries (w)
Up to £4,750
A fracture that will generally repair within 6 months. This could result in tenderness and scarring.
To see if you can make a personal injury claim after suffering a serious injury, call us for free on the number at the top of this page.
Road Traffic Accident Claims
Road traffic accidents are the most common of all accidents in the UK. If you have been injured in a car accident as a driver or a passenger, Legal Expert's personal injury solicitors for Liverpool can assist you in claiming compensation.
We can tackle claims for injuries from minor whiplash up to a death caused by a road traffic accident. We process many RTA claims every year, and we are sure that we will help you win the compensation you are eligible for.
To see if you can make a personal injury claim for a road traffic accident, get in touch with us for free.
Make A Claim With No Win No Fee Personal Injury Solicitors In Liverpool
If you are eligible to make a personal injury compensation claim, you might be interested in working with a solicitor. One of our personal injury solicitors in Liverpool could help you. Our solicitors provide their services under a Conditional Fee Agreement (CFA), which is a type of No Win No Fee arrangement. 
Under the terms of a CFA, your solicitor won't ask you to make any upfront or ongoing payments for their work on your case. They also won't charge you for their services if your claim doesn't succeed.
However, should your claim have a positive outcome, your solicitor will deduct a success fee from your compensation. This success fee is taken as a small percentage, which is limited by a legal cap.
To learn more about No Win No Fee claims and how they work, please head here. no
If you were injured in an accident in Liverpool, our personal injury lawyers might be able to help with your case. Contact our team of friendly advisors today to start your free consultation, through which they can answer any questions you may have, and may be able to connect you with a solicitor.
To speak with an advisor about making a personal injury claim:
Useful Liverpool Contact Information
If you need to contact the Police in Liverpool for some reason, for example, to report a road traffic accident, here are the contact details:
Merseyside Police
Canning Place
Liverpool
L1 8JX
Telephone: +44 151 709 6010
Website: www.merseyside.police.uk
If you need information about the local court that covers the Liverpool area, you can contact the court using this information:
Liverpool Civil and Family Court
35 Vernon Street
Liverpool
L2 2BX
Telephone: +44 151 296 2200
Website: courttribunalfinder.service.gov.uk/courts/liverpool-civil-and-family-court
If you need to find the local NHS hospital in Liverpool to receive treatment for your injuries sustained in an accident, you will find the contact details below:
Royal Liverpool University Hospital
Prescot Street
Liverpool
L7 8XP
Telephone: +44 151 706 2000
Website: www.rlbuht.nhs.uk
Thank you for reading our Liverpool personal injury solicitors guide.