Lancaster Car Accident Claims Solicitors – No Win No Fee Claims Free Advice
A Guide To Road Traffic Accident Claims In Lancaster
Are you looking for Lancaster car accident claims solicitors to help with your compensation claim? Whilst not located in Lancaster, the solicitors we can provide could help you. find out more below.
Car and road traffic accidents happen when a vehicle collides either with a fellow vehicle, a pedestrian, or an object such as a building. In many cases, car accidents can be caused by negligence or the reckless behaviour of someone else, such as in the case of accidents caused by drunk drivers. They can also happen because roads have not been repaired (in the case of potholes) or bad weather conditions.
Car accidents can cause drivers, passengers, or even bystanding pedestrians to suffer serious injuries. These can happen to motorcyclists, cyclists, pedestrians, and other road users. If you have been involved in a car accident in the last three years which was caused by someone else, and are looking for Lancaster car accident claims solicitors, we can help. Whilst we are not based in Lancaster and do not have solicitors located here, we are able to help claimants, thanks to our nationwide network of personal injury claims solicitors.
In the guide below we look at how to make a road traffic accident claim after an accident in Lancaster and provide you with useful links and resources to help you make a more informed choice when it comes to choosing a personal injury solicitor.
Can You Have A Medical Assessment Close To Lancaster By One Of Our Medical Experts?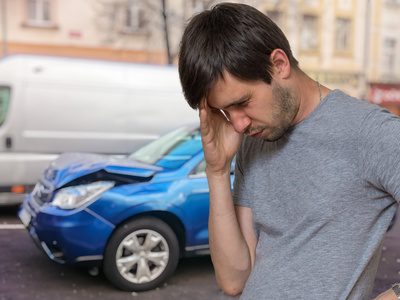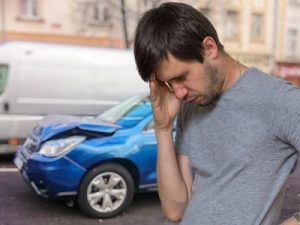 One of the biggest myths surrounding taking legal action or hiring a solicitor in the UK is that you either need to, or should, work with a solicitor in the same town, city, or area as you, such as solicitors in Lancaster in this case. This is a myth or misconception as it is not necessary to work with a solicitor who is close to you.
For the most part, your solicitor will not need to meet with you. They can discuss your accident, injuries, and claim with you over the phone and any paperwork can be sent to you in a variety of ways.
Our local medical experts we work with are based in the following locations close to Lancaster:
4-6 Dalton Square,
LA1 1PP
Dalton Room
Citylab,
5-6 Dalton Road,
LA1 1PP
Storey Creative Industries Centre,
Meeting House Lane,
LA1 1TH
Holiday Inn Lancaster,
Caton Road,
LA1 3RA
Holiday Inn,
Waterside Park,
Caton Road,
LA1 3RA
Physio Fusion (Lancaster),
150A Greaves Road,
LA1 4UW
Physiofusion,
150A Greaves Road,
LA1 4UW
Lancaster conferences, CETAD,
County Avenue Bailrigg,
LA1 4YD
The Scarthwaite Hotel,
Crook O'Lune,
LA2 9HR
Choosing A Specialist No Win No Fee Solicitor For A Road Traffic Accident Claim In Lancaster
When you are making a car accident compensation claim it can take months or even years to for your claim to be conducted from start to finish and for you to get your compensation award. Whilst every solicitor is regulated by the SRA (Solicitors Regulation Authority), the level of service they provide and the way in which they do so can be very different. Your solicitor is a crucial part of getting your compensation and rebuilding your life after a serious injury. They will be privy to important and personal information and need to be trusted to treat this information with the required discretion.
Is It Useful To Read Reviews Of Solicitors And Lawyers In Lancaster
Today, whether purchasing a product or service, many people will turn to online reviews to learn more about the product or service they are buying, as well as the provider they are getting it from. When choosing solicitors in Lancaster, people often do the same. Reading reviews can help you find out whether a solicitor has a good record in getting people the highest possible compensation settlements for their injuries.
As useful as reviews are when choosing between places to get RTA legal advice, they are not as good as talking to us in person. Our team are on hand 24 hours and day, seven days a week to take your call and provide you with any advice necessary.
Can My Solicitor Be Based Outside Of Lancaster?
People often think that they should use a solicitor who is based in the same area as they live in, or that their accident happened in. In this case, people may think that they need to use Lancaster accident lawyers to make their claim. In the modern world, this is not the case. Today you do not need to work with a solicitor who is based where you are. This is good, as Legal Expert are not based in Lancaster. Legal services can be provided across the country and the only parts of a claim which might need to be carried out in the local area, such as a medical exam, can be done close to you.
What Claims Can Our Team Covering Lancaster Car Accident Claims Handle?
At Legal Expert, we can provide solicitors who are experienced in a variety of different types of personal injury claims and who have the knowledge to help you. Whilst there are many different types of car and road traffic accident which our team can help you with, there are some which we see much more often than others. Remember, you do not need to use Lancaster car accident claims solicitors to make a claim in Lancaster, just a solicitor with the knowledge and experience to help you.
General Car Accident Compensation Claims
Do you need RTA legal advice after a car accident that was not your fault? If so, talk to our team today. Injuries from car accidents that were not your fault can include everything from the very mild to injuries that are life-changing. As a result, you could be eligible to make a road traffic accident compensation claim for any physical pain or suffering affecting you.
Passenger Car Accident Compensation Claims
Many people think that the ability to make a compensation claim for injuries in an accident only extends to the owner or driver of a vehicle, and not the passengers. This is not the case and no matter whether you were driving the vehicle, or were a passenger in it, if you were not at fault, and did not cause or contribute to the accident, you could claim compensation.
Taxi Accident Compensation Claims
Taxi accident compensation claims can be more complicated to conduct than some other types of road traffic accidents. When making your personal injury claim, your solicitor will need to look at factors such as who suffered the injuries, who was at fault, and what has been the effect on the driver's livelihood. Your accident claim may be made against the taxi driver if they are at fault, or against another driver if they are at fault.
Bus or Coach Accident Compensation Claims
Bus and coach passengers can suffer injuries during a vehicle collision or accident due to the nature of busses. They will often carry large numbers of people who could be seated or be standing. As they are not restrained, people can be thrown around during accidents and become very hurt. Common injuries which can happen in a coach or bus collision might include whiplash, head injuries, bone fractures, cuts and lacerations, and other types of trauma.
Pedestrian Accident Compensation Claims
Each and every day, pedestrians are injured on the UK's roads and pavements. They can suffer minor, serious, or even fatal injuries. Pedestrians can be injured by a variety of different vehicles, and suffer many different types of injuries. If your injuries were caused by whole, or in part, by the driver of the vehicle, you can make a compensation claim.
Rear-End Shunt Compensation Claims
Rear-end shunts and collisions can cause a variety of different types of injury. The immediate impact of a collision from the rear can cause damage to the neck, such as whiplash, or other soft tissue injuries to the neck, shoulders, and back, as well as across the body. In traffic queues, multiple rear-end collisions can impact both the damage to your vehicle and your injuries. All of these can be reclaimed as part of your personal injury claim.
Roundabout Accidents Compensation Claims
Roundabout accidents could be caused by people being negligent when entering or exiting a roundabout, driving straight over a mini-roundabout, or through collisions when coming up to a roundabout. If you have suffered a roundabout car accident in Lancaster, we can provide solicitors from across the UK who can help you.
Car Accidents Can Commonly Cause The Following Types Of Injury
If you have been injured in a car accident you may have a lot of different questions about how to claim compensation for your injuries. Your injury could seem like it is too minor to make a claim, or you may have found that your injuries were more minor and have started to fade. We are here to help advise you through the process of making a car accident claim for your injuries. The injury types listed below are some of those we see most frequently.
Whiplash
Whiplash is top of most peoples list in terms of injuries which you expect to see from any type of vehicle or road traffic accident. Whilst the effects of whiplash can be very serious, it is considered one of the less serious or less severe types of injury to the neck. Those thought to be more serious might include injuries affecting the spine or the spinal discs.
Back Pain
Next to whiplash and other neck injuries, back injuries or back pain is one of the most frequently seen types of injury which affects people in road traffic accidents. Back pain and be a difficult and debilitating injury to live with and the effects can last a very long-time. It can cause you to suffer from lack of mobility due to the effects on your back. Back pain can take time to manifest, and can change over time. Getting a correct diagnosis about back pain and your other injuries can be important to building your claim.
Serious Injuries
Whilst some injuries from road traffic accidents will get better in a short period of time, perhaps a few days or weeks, and won't require any specific medical care, some will not. More serious or severe types of injury can result in long-term, permanent injuries, or even some form of disability.
Lancaster Road Traffic Accident And Incident Statistics
| Road/ Location | Incidents and Accidents in 2016/ 2017 |
| --- | --- |
| Junction of North Road and Chapel St | 2 incidents |
| Penny St | 4 incidents |
| A6 | 1 fatal injury |
| The Pointer roundabout | 1 fatal injury |
The map of road accidents in Lancaster above shows that there were a total of 98 road traffic accidents in the area covered in 2016 and 2017 combined.
In the two further tables below, we have included statistics for the total number of people affected by road traffic accidents in the area, as well as the number of people killed in fatal road traffic accidents.
Car Accident And Road Accidents In Lancaster Local Authority
| TYPE | 2014 | 2015 | 2016 |
| --- | --- | --- | --- |
| Pedestrian | 138 | 150 | 144 |
| Cyclist | 120 | 110 | 100 |
| Motorcyclist | 185 | 142 | 169 |
| Car occupants | 269 | 262 | 223 |
| Others | 20 | 26 | 23 |
| Total number of people | 732 | 690 | 659 |
How Many Fatal Car Accident And Road Accidents Happen In Lancaster?
| TYPE | 2014 | 2015 | 2016 |
| --- | --- | --- | --- |
| Pedestrian | 10 | 7 | 14 |
| Cyclist | 3 | 0 | 4 |
| Motorcyclist | 6 | 7 | 9 |
| Car occupants | 20 | 17 | 14 |
| Others | 1 | 3 | 4 |
| Total number of people | 40 | 34 | 45 |
If you have been injured in one of these or a different accident, you might be looking for personal injury solicitors in Lancaster to handle your claim. Whilst we are not based in the area, we can still help. Road traffic accidents involving car, HGV, motorbikes and other forms of transport are common to the wider Hull area. We can see that in the period covered by the map above, there were 2 fatal incidents, 17 of which were serious, with the remainder being slight.
No Win, No Fee Road Traffic Accident Claim Solicitors
No win, no fee is a special type of personal injury claim contract which is used by legal firms and Lancaster accident lawyers, as well as the solicitors we work with at Legal Expert. But, what are no win, no fee personal injury claims? The first thing to note is that no win, no fee, does not always mean that. With some personal injury firms, what are called no win, no fee contracts actually do contain hidden fees or costs. They were created when personal injury claims became ineligible for any type of legal aid. Their purpose was to support claimants in the same way as legal aid would. Whilst they do incur a success fee at the end of the claim, this is only paid in the event of a win. Put simply, with this type of claim you should never be left out of pocket.
Does the Claimant have to pay any fees?
Across the country, some law firms, such as personal injury solicitors in Lancaster, will add things like extra charges and additional fees into their legal contracts. This means that if you use them to make your car accident compensation claim, you could have to make extra payments if your claim is not successful. In this case, it would then mean that you would have been left out of pocket if you used these solicitors. With Legal Expert, you are guaranteed that we will never add in any extra costs, fees, or charges. There will never be any type of catch with us.
How to proceed
Your next step should be to reach out and connect with the team at Legal Expert. We can help with a variety of road traffic and car accident claims across the country. Whilst we cannot provide you with Lancaster personal injury solicitors, we can help you by providing an expert and experienced personal injury solicitor.
Get more information
Being able to make the right or informed decision about how to proceed with your case relies on having the right legal information and advice. The best way to find out more is to contact our specialist personal injury claims solicitors today.
Start an injury claim
You can contact Legal Expert today by calling our team on 0800 073 8804, sending us an email about your accident or case to office@legalexpert.co.uk, or by using the online contact form at the top of this page.
Helpful Links
The Highway Code
The highway code contains the UK's rule book for road users as well as additional guidance and advice to keep you safe on the roads.
Lancashire Road Safety Statistics
Further information and statistics about road safety in the wider Lancaster and Lancashire areas can be found in this PDF.
Lancaster County Court
Details and contact information related to Lancaster country and family courts.
Lancaster Police
Do you need to talk to the police to report an accident or incident? Or simply to find out more about what to do after a car accident? If so, follow this link.
Lancaster Hospital
Have you been involved in an accident that requires you to go to a hospital for treatment? If so, follow this link for more information on hospitals in the area.
Legal Expert Car Accident Claims
Learn more about making a car accident compensation claim with our claims guide.
Legal Expert Whiplash Claims
Find out more about whiplash injuries and the process of making a whiplash compensation claim in this handy guide.
More Compensation Guides
[google_map]Lancaster[/google_map]