Kingston Upon Hull Car Accident Claims Solicitors – No Win No Fee Compensation Guide
By Lewis Cobain. Last Updated 6th September 2022. Have you been injured in a road traffic accident? Are you looking for Kingston Upon Hull car accident claims solicitors to help with your claim? If so, Legal Expert could help you. Whilst we are not based in Hull, nor are the solicitors we could provide you with, we do have the expertise and resources necessary to help you secure the compensation you are entitled to.
In the rest of this guide below, we will take you through the process of making a claim, and how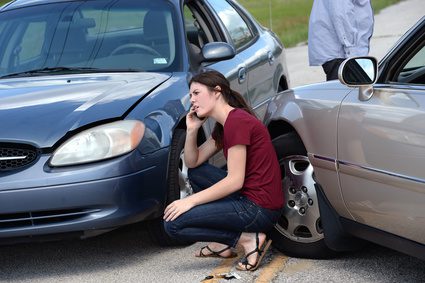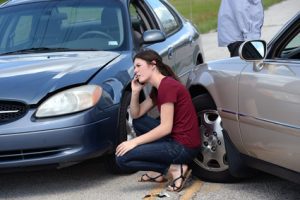 our solicitors can help you do so.
Get A Medical Assessment Close To Kingston Upon Hull By A Member Of Expert Medical Panel
At Legal Expert we can work with a panel of medical experts across the UK who can provide you with an unbiased and complete medical examination. This medical exam will be used to provide evidence in your case, establishing what you are claiming for.
Whilst most of your claim can be conducted from anywhere in the country, this is the only part which may need to be conducted closer to you. In the Kingston Upon Hull area, we wok with medical experts based in the following locations:
Medical experts we work with In Hull are based at the following addresses:
First Floor,
Norwich House,
Savile Street,
HU1 3ES
80 Ferensway,
HU2 8LN
Freetown Way,
HU2 9AN
Hull CVS,
The Strand,
75 Beverley Road,
HU3 1XL
80 Pickering Road,
HU4 6TE
Warners Sports Centre,
80-86 Pickering Road,
HU4 6TE
East Yorkshire Chiropractic Clinics,
431 Holderness Rd,
HU8 8JN
Chestnut Farm Surgery,
174 Dunvegan Road,
HU8 9LF
Kingston Upon Hull Solicitors – How To Find The Right Solicitor For Your Case
If you've suffered an injury due to negligence in Kingston Upon Hull, you may be searching for local solicitors to help you make a claim. However, Kingston Upon Hull solicitors may not always be the right fit for your case.
It's more important to find a solicitor with experience in handling your type of claim, who can help you through every step of the process. You can hire legal help based anywhere in the UK.
Our solicitors may not be local to you, but due to modern technology, we can now represent claimants remotely. However, if you do want to meet your solicitor face to face, this is also something that can be arranged. Get in touch today to find out more.
Reading Reviews Of Kingston Upon Hull Car Crash Solicitors
By reading reviews written by previous clients of a solicitor, you might be able to find out more information about the services that they can provide to you. You can also see if previous claimants were satisfied with the level of service they received, and the settlement secured for them.
However, whilst reading reviews can be helpful, there is no substitute to talking to our team over the phone and discussing what you need from Hull accident lawyers, or in the case of Legal Expert, lawyers who can cover this area.
Can My Solicitor Be Based Anywhere In the Country
If you were involved in a RTA (road traffic accident) in Hull, you may well think that you need to use a firm of personal injury solicitors in Kingston Upon Hull to best represent you in your claim. Whilst this might have been the case in the past, it is not today. Today your solicitor can be located anywhere in the country and provide you with the same degree of service, care, and attention. Much more important than where your potential solicitor is located, is whether they can provide the right legal services to meet your needs.
Car And Road Traffic Accident Claims Our Team Covering Kingston Upon Hull Can Cover
Legal Expert can help people who have been injured in a variety of different vehicle accidents (such as being injured in a non-fault crash) to find solicitors who can help with their claim. Whilst we might not work with solicitors in Kingston Upon Hull, we will make sure that you have the best solicitor for your accident claim.
Claims In Kingston Upon Hull For Car Accidents
As a passenger, driver, or other road user involved in a car accident in Kingston Upon hull, you could be able to claim compensation for your injuries. If you can show that the accident which you were involved in was caused by someone else, was not your fault, or was even you were injured in a non-fault crash, you may be able to make a compensation claim.
Claims In Kingston Upon Hull For Passenger Accidents
In most road traffic accidents, a passenger will have been in a passive role, and will not be responsible or liable for the accident, or their injuries. If you have been injured in a car accident in Kingston Upon Hull as a passenger, you may find that you can claim compensation for your injuries.
Claims In Kingston Upon Hull For Taxi Accidents
Whilst most taxis are driven very experienced drivers, crashes and road traffic accidents in Hull involving taxis can and do still happen. If you have been injured as a result of an accident as a passenger in a taxi or minicab, you could claim car accident compensation.
Claims In Kingston Upon Hull For Bus or Coach Accidents
In the UK there is a high level of health and safety standards and legislation in place to ensure that passengers are transported safely to their destination. However, buses and coaches can still be involved in accidents. Passengers might find that they suffer a variety of injuries which, due to a lack of seatbelts available, could be more serious than in other vehicles.
Claims In Kingston Upon Hull For Pedestrian Accidents
If you are driving a car, or are another type of road user, you will have accepted that there could be a degree of risk in doing so. However, for pedestrians there is an assumption that you are safe from the vehicles on the road by you. As a pedestrian you place your trust in the drivers of the vehicles, assuming they are doing so in a safe way. If you are struck by a vehicle and it was not your fault, you could claim compensation.
Claims In Kingston Upon Hull For Rear End Shunts
Rear end car collisions are car or vehicle accidents which happen when vehicles suffer a collision from behind. In most cases it is assumed that the rear vehicle is the one at fault, though in cases where the front car braked erratically, this might not always be so. They will commonly happen when vehicles are approaching a junction, in slow moving traffic, or whilst parking.
Claims In Kingston Upon Hull For Roundabout Accidents
These are accidents which happen either at mini-roundabouts, or at full size, main roundabouts. You could be able to claim compensation, no matter whether you were a driver who was not at fault, or a passenger in a car. You can also claim compensation if you were hit by a vehicle whilst on or at the roundabout, or if your accident was caused by a vehicle which had crashed on the roundabout. Find out more about this type of accident and how to claim compensation in our guide.
What Types Of Injuries Are Commonly Suffered In Road Traffic Accidents?
As we have seen, there are many different types and causes of accidents on the road. However, when it comes to injuries, there are several types or classifications of injury which our personal injury lawyers see again and again in claimants. In the sections below we will briefly look at some of the most common place injuries we see in relations to RTA's and which could happen as a result of a car accident in Kingston Upon Hull.
Whiplash
Whiplash is the injury most frequently associated with car and road traffic accidents. Whiplash itself is considered a less severe form of neck injury, though much more serious than general sprains or strains. More serious injuries to the neck might also include damage to the cervical spine or discs.
Back pain
In a vehicle accident, some of the most common types of injuries are those affecting the back and causing back pain. Back pain can be caused by anything from a strain or sprain, through to a hernia or even fractures. Back pain can be debilitating and the associated injuries can caused severely limited mobility. Back pain and the injuries which cause it might not show up straight after an accident. This is why it is important to get an assessment by a member of our panel of medical experts.
Other types of serious injuries
Serious injuries which can be caused by a road traffic accident in Hull, or anywhere, can cause physical or psychological damage. Even if you were injured in a non-fault crash, the consequences could be devastating. Serious injuries could include damage to the cervical spine (such as dislocations), as well as damage to the discs. Such serious injuries might not present straight away and could become apparent sometime after the accident. More serious injuries can lead to long-term pain and suffering in claimants and could even lead to psychological conditions such as anxiety around travel.
Statistics Related To Road Traffic Accidents And Incidents In Kingston Upon Hull
| Road/ Location | Accidents and incidents in 2016/ 2017 |
| --- | --- |
| A156 | 1 fatal accident |
| A1079 (Ferensway) | 1 fatal accident |
This map includes information on the number of road traffic accidents which happened in Kingston Upon Hull over a two year period (2016/ 2017).
In the following two tables we have included the number of people who were involved in different types of fatal and non-fatal road traffic accidents in the Hull area for a three year period. People involved in these accidents may be able to make personal injury claims for injuries sustained.
Number Of People Involved A Car Accident Or Road Accident In Kingston Upon Hull Local Authority
| Vehicle Involved | 2014 | 2015 | 2016 |
| --- | --- | --- | --- |
| Other | 27 | 25 | 18 |
| Car | 155 | 157 | 178 |
| Motorcycle | 89 | 87 | 103 |
| Pedestrian | 77 | 80 | 94 |
How Many People Were Involved In Fatal Car Accident And Road Accidents in Kingston Upon Hull?
| TYPE | 2014 | 2015 | 2016 |
| --- | --- | --- | --- |
| Pedestrian | 0 | 1 | 2 |
| Cyclist | 1 | 0 | 1 |
| Motorcyclist | 0 | 0 | 1 |
| Car occupants | 0 | 0 | 2 |
| Others | 1 | 0 | 1 |
| Total number of people | 2 | 1 | 7 |
Whilst Legal Expert does not have solicitors in Kingston Upon Hull, we can provide you with specialist accident claims solicitors who have helped people across the country to make a your compensation claim. To find out more, contact our team today.
In addition to the different accident and injury tables in this guide, the number of children who have been killed or who were seriously injured in a car accident, or other traffic accident has fallen overall between 2005 and 2016. In 2015 there were a total of 24 children involved in road traffic accidents, falling to just 13 in 2016. Over the same period, the total number of people involved in fatal or non-fatal road accidents in the area did increase from 136 in 2005 to 152 in 2016.
Car Accident Claims With No Win No Fee Car Solicitors In Kingston Upon Hull
You may be concerned about the costs of hiring a solicitor. However, you could potentially hire a solicitor on a No Win No Fee basis.
No Win No Fee solicitors work on the stipulation that if you don't receive a settlement figure, they won't be paid a success fee. Additionally, the fee you do pay to your solicitor if your claim succeeds is capped at 25% under The Conditional Fee Agreements Order 2013. You won't pay anything to your solicitor if they are unable to secure you compensation.
Other benefits include no upfront solicitor fees whilst any legal expenses that accrue during the claims process are usually covered under the agreement.
Do Claimants have to pay any fees?
Some claims management services, legal firms, solicitors or lawyers will often find ways of adding extra charges or fees into the no win, no fee agreement; meaning that if they are not able to win your case, they will still charge you some amount. At Legal Expert we think that this goes against the idea of a no win, no fee agreement.
If you choose a personal injury lawyer provided by us, we guarantee that they will operate with a 100% guaranteed no win, no fee contract. There will be no hidden extras or catches meaning you can rest assured, you will only pay if and when your claim is settled.
How to proceed
If you have read our guide to using Kingston Upon Hull car accident claims solicitors, and now know why you do not need to use a solicitor in the local area, and how no win, no fee claims work, your next step is to make sure you have everything you need to make a claim.
After that, all you need to do is to reach out and talk to our team. Whilst we can not provide you with a solicitor based in the area, we will provide you with the best solicitor or lawyer to work on your claim. We can also answer any questions you have as well.
Get more information
To be able to make the right choices before hiring a solicitor, or during your car accident compensation claim, you need to have the right information to do so. By contacting a specialist team, such as Legal Expert as early as possible after your accident or injury, you can get the answers to any questions you have.
Browse the resources on our site, or contact us by phone to discuss your different options for moving forward and to find out more about how we can help you.
Start a road traffic accident injury claim
When you are ready to begin your personal injury claim for a road traffic accident in Kingston Upon Hull we are ready to help you. Whilst we cannot provide you with solicitors or lawyers in Hull, what we can do is guarantee to provide you with a solicitor who has the experience to secure you the maximum possible settlement in your claim.
You can start you claim by calling our team today on 0800 073 8804. You can also get in touch with us by using our contact form on this page, where you can request a call back. You can also fill in the claim online form on this page, or send an email to our team on office@legalexpert.co.uk. We will then give you a call back and discuss how our experts can assist with your road traffic accident claim.
Helpful Links
The Highway Code
In the Highway Code you can find the rules of the UK's road network which you must follow along with further advice and guidance for all road users.
Road Safety In Kingston Upon Hull
Further information about general road safety in the Kingston Upon Hull area from the Department for Transport.
Kingston Upon Hull Combined Courts Centre
If you claim does need to go to court, the case may be heard at the Kingston Upon Hull combined court centre.
Humberside Police Covering Hull
Do You need to contact the police in Kingston Upon Hull to report a road traffic or vehicle accident?
Hull and East Yorkshire Hospitals
Do you need to visit the hospital for treatment? If so, find out location and contact details at the site for hospitals in the area.
The Legal Expert Claims Guide To Car Accident Injuries
Have you been injured in a car accident? If so, find out more information about making a claim in this expert guide.
The Legal Expert Claims Guide To Whiplash Injuries
If you have sustained a whiplash injury as a result of a road traffic accident which was not your fault, view our guide on how to claim compensation.
Other Compensation Guides