Personal Injury Solicitors Bebington No Win No Fee
By Daniel French. Last Updated 26th August 2021. Are you looking for personal injury solicitors in Bebington? If you've had an accident or suffered an injury that wasn't your fault then our Bebington personal injury solicitors team are your number one source of advice and guidance on taking out your accident and injury claim.
Choosing the right solicitor is crucial and can make a big difference in personal injury claims. Our Bebington personal injury solicitors team work across the Bebington and wider Wirral area which means wherever you are, there's a local personal injury solicitor for you and your compensation claim. So, get in touch with our team today. We can help you discover if you have a valid claim, and possibly connect you with a number of Bebington personal injury solicitors to get the process started.
Call us on 0800 073 8804
Use the live chat function in the bottom right
You can also see if you have a claim online by completing the form on our website
How Our Personal Injury Solicitors For Bebington Work
With everyone on our Bebington team of injury solicitors, personal injury is a specialisation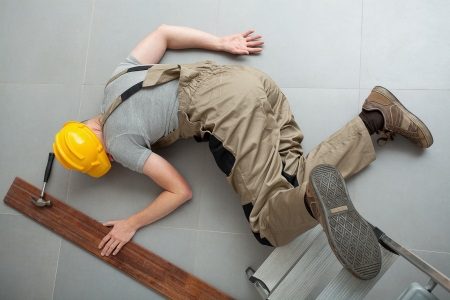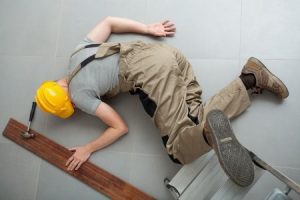 and we know that from the outset, you need clarity and transparency as to whether you have a good chance of winning your claim for accident or injury compensation. For this reason, we offer FREE legal advice and a FREE telephone consultation where we can find out more about your case and you can do all of this without leaving the comfort of your own home.
Our Bebington personal injury solicitors team will listen to what you have to say and ask relevant questions to ascertain what happened, who they think is to blame and give you an honest and open assessment as to whether they think your claim will succeed or not as well as advising on the potential of:
● Loss of earnings
● Compensation
● Repairs or other costs
● Whether we can offer you a No Win No Fee contract.
What Cases Can Our Specialist Solicitors Help With?
Our specialist Bebington accident claim and personal injury team can assist you in all forms of accident compensation and personal injury compensation claims. These include:
● Workplace accidents
● RTAs (Road traffic accidents) in Bebington
● Sporting accidents and injuries (whether spectator or participant)
● Public accidents (e.g. falling in a poorly lit area, falling due to a pothole or broken kerbstone)
● Cycling accidents or injuries
● Bebington medical negligence claims
● Falls from height
● Criminal injury claims
● Accidents involving children
This is just a small representation of the art of claims that our Bebington personal injury team have dealt with so if you're not sure whether your accident or injury could be dealt with by our specialist team then we can almost certainly say we can. Please get in contact if you're not sure.
Generally, we can consider any accident or injury where it can be proved that it was caused by somebody else either through a mistake, negligence or not following the correct health and safety procedures.
How Our Specialist Bebington Personal Injury Solicitors Team Will Proceed With Your Claim?
Once we have properly assessed your personal injury compensation claim and have agreed to take it on, the hard work begins and we'll endeavour to understand everything about your accident and work tirelessly to gather the evidence that will be essential if your claim is to be a success.
The types of evidence that we will gather will depend upon the particular circumstances of your accident or injury but can include:
● A full statement of events from you and anyone else involved in the accident. This may include eyewitnesses and anyone else who was present at the time of the accident.
● Police reports for those accidents or injuries where the police were required to attend the scene.
● Photographic evidence if available of the accident scene or of your injury itself.
● Your GP and hospital records to prove that you had to seek medical attention and details of the injury itself and its prognosis.
Once we have gathered all the evidence necessary, we will then file a claim and then proceed with the claims process until they are ready to make an offer of compensation for your claim. Once this occurs, you benefit from the years of experience of our Bebington personal injury solicitors who will help you to assess whether it is a fair offer and advise you whether you should accept it or continue with the claim through to court action.
How Long Do Personal Injury Claims Take to Settle?
Our personal injury solicitors Bebington team have many years of experience in dealing with the entire range of personal injury claims and accident compensation claims which means they also know that every case is different in terms of how long it takes to settle. Because the exact circumstances of your injury or accident are unique and all insurers work differently it is impossible to work out an exact timeframe on each case.
Some simple cases could be brought to a conclusion relatively quickly. However, some of the more complex cases could take months or even years to be completed.
Personal Injury Claim Time Limits
It's declared in the Limitation Act 1980 that you must start the process of making a personal injury claim within 3 years of the accident that lead to your injury. However, some injuries are caused by cumulative damage and you may not have a definite date where your injury was sustained. For example, this could be true of workplace hearing loss. In these cases, you'd have 3 years from the date you are made aware of your injury. This is referred to as the date of knowledge.
Child Claims
This 3-year time limit is suspended in the case of injuries to those under 18 years of age. It will only begin on their 18th birthday. The child cannot also legally make a claim themselves. If they are under 18, a litigation friend must make the claim for them. This is when an adult with the child's best interests at heart is appointed to claim compensation in their place. This could be a parent or legal guardian, but also someone like a family friend or solicitor.
If the claim is successful, then the payment is placed into a bank account that the child claimant can only access once they turn 18.
Claiming On Behalf Of People With a Reduced Mental Capacity
Some injuries may result in the injured party being left in a coma or with serious brain damage. In these scenarios, it becomes very unlikely that they'd be able or permitted to make their own claims and they must be pursued by a litigation friend. Their time limit would remain suspended indefinitely too, or would begin if and when their mental capacity is back to as it was.
If the injured party already had a reduced mental capacity prior to the accident due to something like a mental health condition or learning disability, their time limit will remain suspended.
How Much Compensation Will You Receive?
Every personal injury claim is unique. Various circumstances may cause the valuation of each case the vary. Because of this, we can't give you a figure that would be accurate for everyone.
What we can do is supply you with some sample figures from a legal publication called the Judicial College Guidelines (JCG). There are numerous injuries that could occur in many scenarios due to negligence. These guidelines are basically a list of these potential injuries. Listed alongside each are amounts that these injuries could be worth in general damages. This is the portion of your compensation payout that is intended to cover the pain and suffering experienced due to your injuries.
Things such as how severe your injury is, and the time it takes to recover from, are just two of the things that can affect how much you could receive. You'll find a table below containing just a handful of these entries. Do not be alarmed or discouraged if your injury could not appear in this table. The guidelines are extremely detailed and we could not fit them all into this article. Get in touch for a more accurate valuation.
| Injury | Description | Amount |
| --- | --- | --- |
| Chest | (c) Damage sustained to the chest and lung(s) that cause continuing disability | £29,380 to £51,460 |
| Kidney | (c) One kidney will have been lost but the other will have sustained no damage | £28,880 to £42,110 |
| Neck | (c) Minor - (iii) completely recovered within three months | Up to £2,300 |
| Back | (c) Minor - (i) full recovery between 3 months and two years without surgery | £2,300 to £7,410 |
| Shoulder | (b) Serious - dislocation as well as damage to the lower brachial plexus that causes shoulder and neck pain amongst other symptoms | £11,980 to £18,020 |
| Shoulder | Clavicle fracture | £4,830 to £11,490 |
| Arm | (b) Loss of one arm - (i) amputated above the elbow | £102,890 to £122,860 |
| Elbow | (a) An injury that's severely disabling | £36,770 to £51,460 |
| Wrist | (e) Colles' fracture with no complications | In the region of £6,970  |
| Finger | (j) Index finger fracture where it mends quickly but the grip is still impaired | £8,550 to £11,480 |
There are also other sums that can be included in your compensation amount. These are known as special damages. There are certain costs and financial losses that could mount up due to your injuries. It's possible to reclaim these as part of your compensation payment. For example, you could lose out on wages due to your inability to work. Additionally, you could have unexpected medical bills to pay for. These and more can be claimed back if you have proof. Make sure you have receipts or other forms of evidence to prove the occurrence of these additional expenditures. Get in touch with our advisors for more information.
Get in Touch With Our Bebington Personal Injury Solicitors Team Today
If you've had an accident or sustained an injury and it wasn't your fault then get in touch today and talk to our special Bebington personal injury legal team to start your claim to what is rightfully yours.
Our panel of expert Bebingon personal injury solicitors operate with 100% of their clients on a No Win No Fee basis. This means you won't owe them a penny unless they help you make a successful claim. If you're successful, then your lawyer will be paid via a small percentage taken from your compensation amount.
Call us on 0800 073 8804
Use the live chat function in the bottom right
You can also see if you have a claim online by completing the form on our website
Other Helpful Compensation Guides
Thank you for reading our guide to Bebington personal injury solicitors.