Virgin Trains Accident Claims Guide – How To Make A Personal Injury Compensation Claim Against Virgin Trains?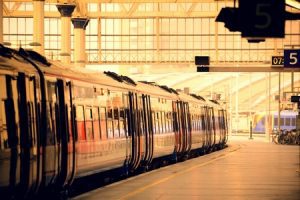 There are a number of different train companies operating throughout the United Kingdom. One of the most well-known is Virgin Trains. If you have been injured while taking a Virgin train, and you feel that your injury was due to the company's negligence call Legal Expert who can advise you what your options may be. There are different types of accidents that could possibly happen on a train causing different injuries. For example, you could suffer injuries if you become trapped between the doors, you could slip due to a leak in the bathroom and you could possibly injure yourself on a broken or damaged seat.  If you have been injured while travelling on a Virgin train and you feel it was due to error or mistake then call Legal Expert to see if you could claim. We have many years of experience in the industry and we have helped many people to make successful compensation claims. You could give us a call today at 0800 073 8804 for more information. However, before you do so, we recommend reading on to discover everything that you need to know about these sorts of claims.
Select A Section
A Guide To Personal Injury Claims On Virgin Trains
Virgin Trains is a leading train company that is owned by the Virgin Rail group and operates in the United Kingdom. The company operates long-distance passenger services between Scotland, North Wales, North-West England, West Midlands, and London. This service connects six of the biggest cities in the United Kingdom, which are Edinburgh, Glasgow, Liverpool, Manchester, Birmingham, and London. These cities have a combined metropolitan population of more than 18 million people. This statistic alone should give you a good indication regarding the number of people that use Virgin Trains on a daily basis.
In this guide, we will reveal everything you need to know about making a train related accident claim. We will take a look at Virgin Train's duty of care, which it owes to its passengers and staff members, as well as taking a look at examples of accidents that could happen while on a train. This includes hot food burn injuries, allergic reactions, fatal accidents, train crashes, and much more.
In addition to this, we will also take a look at the personal injury claims process and the steps that you could follow to increase the outcome of a successful claim. We will try to shed light on the amount of compensation that you may receive and the different things that you could claim for. If you still have any questions by the time you get to the end of the guide, please do not hesitate to get in touch with us. You will find the contact information that you need at the end of this guide.
What Is A Virgin Trains Accident Claim?
A Virgin Trains accident claim relates to any sort of compensation case for an accident that happened while on a Virgin Train. This could be an accident that has happened while you were a passenger or it could be an accident that has occurred while working for the company.
In order to make a successful claim, it must be proven that the accident you were involved in that caused your injury was due to the fact that the train company breached its duty of care.
What Is A Train Operating Company?
As mentioned in the introduction, Virgin Trains is one of the main train companies in the United Kingdom. The company provides a number of different services. At present, the company operates six different routes. The first route is London Euston to Edinburgh Waverley or Glasgow Central. The second route is London Euston to Birmingham New Street. The third route is London Euston to Chester. The fourth is London Euston to Liverpool Lime Street. The fifth route is London Euston to Manchester Piccadilly. The sixth route is London Euston to Glasgow Central. Of course, there are a number of different stops along the way. Some of the places that Virgin Trains regularly stops at include Milton Keynes Central, Stoke-on-Trent, Watford Junction, Coventry, Wolverhampton, and more.
A Train operating company (TOC) is a business which operates trains for passengers within Great Britain.
Virgin Trains Duty Of Care To Staff And Passengers
Virgin Trains, like any other company in the United Kingdom, owes a duty of care to its passengers and to its employees. This means that the company needs to take all of the reasonable steps to ensure the highest level of health and safety is always present, and to make sure that all potential risks are prevented.
Rail Passenger Rights
When travelling in the United Kingdom, passengers have a number of different rights. These rights apply no matter whether you are travelling on a Virgin Train or with a different company. These rights include the fact that you will be able to return an unused ticket and get a refund in full if the train in question was delayed or cancelled. You could also claim a full refund if the timetable changed after you purchased your ticket.
Injury Risks When Travelling By Train
There could be different types of accidents and injuries that could happen while you are travelling on a train. Of course, when we think about train accidents, we tend to think about train crashes and severe accidents like this. While there is no denying that a train crash could be very serious and, of course, result in injury in this guide we are also discussing possible accidents that could happen while on the train itself. So, let's take a look at examples of accidents that could happen on trains.
Of course, train crashes do need to be spoken about. There are a number of different reasons why a train could crash or derail. This includes a collision with another train, driver error, mechanical failure, debris on the track, or poorly maintained signal lights, tracks, or other equipment. If you are injured during a train crash you may have grounds to pursue a personal injury claim.
You could also possibly make a claim if you have experienced an allergic reaction because you bought packaged food from the train where the allergen information has not been printed on the packaging as it should be in accordance with UK law. Also, the presence of boiling hot liquids in a moving train increases the risk of burns and scalds.
Slips, trips, and falls are incredibly common when it comes to personal injury cases. If you have been injured on a Virgin Train because of a liquid spillage that has not been mopped up properly, discarded litter, defective flooring, or any sort of other slip or trip hazard, call Legal Expert to see if you are eligible to pursue a personal injury claim.
Damaged seats, defective train doors, and sharp protruding objects could also all cause a number of different injuries, ranging from broken bones to lacerations.
Train Crash Related Accident Claims
Of course, if you have been involved in a train crash, and you are injured you could make a claim for the injuries amongst other things. Examples of possibly causes of train crashes include; collisions with another vehicle or train, the failure of level crossing gates or signs, as well as adverse weather conditions, trespassers or objects on the tracks, faults with the wheels, breaks, or engines, and also damaged or faulty tracks. Such cases could often result in very severe injuries.
Fatal Rail Accident Claims
We could also help you to make a fatal accident claim if you have lost a loved one due to an accident on a train. These sorts of cases tend to relate to train crashes. No matter how the fatality occurred, if someone you love has been involved in a fatal accident and you feel it was due to negligence or a breach of care of duty by a train company call Legal Expert and they will go through all your options with you.
Slips And Falls On A Train
People could be injured when boarding or disembarking or whilst moving through the train if there are obstructions or defects on the train, such as a broken or damaged floor. Slips trips and falls could happen in a variety of ways that is why they are common accidents.
Burn Injuries On A Train
A hot coffee burn or hot tea burn could range in severity from mild to severe and could happen if  the hot drink is spilled on you accidentally by whoever who is serving you at the time.
If have suffered a hot tea or coffee burn while on a train due to negligence or error you may be eligible to pursue a claim for damages.
Allergic Reactions
Food or drink served on a train could cause an allergic reaction if not properly labelled. In the UK, it is a law for all companies to print allergen information on pre-packaged food. If this information has not been printed, correctly then those who have food and drink allergies could suffer a serious reaction.
Personal Injury Claims Calculator
Before victims of personal injury cases go ahead and start a claim for damages they want to know how much they could possibly be awarded. It is important to note that all cases are different. To ensure that a fair amount is awarded every time, cases are assessed on an individual basis. Because of this, it is not possible to tell you exactly how much you are going to receive.
You may have come across a personal injury claims calculator online but this is not what we've chosen to do on this page. Instead, we have provided you with guidelines used by the courts to award certain amounts for different injuries.
We have put together this information in the table below. However, if you cannot find the injury that you have experienced, all you need to do is make contact with us for more information, as we will be more than willing to shed further light on the type of payout you may get.

| Injury Type | Severity of Injury | Compensation Amounts | Information |
| --- | --- | --- | --- |
| Head Injury | Moderate Brain Damage | £37,760 to £192,090 | These injuries range from concentration and memory issues, ability to work is reduced, risk of epilepsy to severe intellectual deficit and effects of speech, sight and senses. |
| Head Injury | Minor Brain or Head Injury | £1,940 to £11,200 | In these cases brain damage if any will have been minimal and the lower bracket reflects recovery within weeks. |
| Neck Injury | Moderate Neck Injury | £6,920 to £33,750 | These injuries will range from soft tissue damage with further trauma possible, serious limitation of movement, permanent or recurring pain to injuries associated with dislocations and severe fractures. |
| Neck Injury | Mild Neck Injury | Up to £2,150 to £6,920 | Lower bracket reflects recovery within three months, to short-term acceleration and/or exacerbation injuries, duration of the soft tissue injury will play a major factor. |
| Shoulder Injury | Serious Shoulder Injury | £11,200 to £16,830 | Dislocation to the shoulder causing back issues, pain to the neck and elbow and gripping issues to the hand. |
| Arm Injury | Permanent and Substantial Disablement | £34,340 to £52,490 | Serious fractures to one or both forearms leading to disability. |
| Arm Injury | Simple Fractures of the Forearm | £5,810 to £16,380 | Fractures to forearm. |
| Hand Injury | Serious Hand Injuries | £25,430 to £54,280 | Brackets include 50 percent reduced capacity, possible amputation and rejoining of fingers, or amputation of some fingers together with part of the palm resulting in gross diminution of grip. |
| Hand Injury | Minor to Moderate Hand Injuries | £800 to £11,640 | Brackets include crush injuries, penetrating wounds, soft tissue type and deep lacerations, impaired function to permanent disability. |
| Hip/Pelvis Injury | Moderate Injuries | £11,040 to £34,340 | These brackets involve hip replacement or other surgery to significant pelvis injury. |
| Back Injury | Moderate Injury to the Back | £10,970 to 34,000 | Disturbance of ligaments, soft tissue injuries, prolapsed discs necessitating laminectomy or resulting in repeated relapses to residual disability, traumatic spondylolisthesis with continuous pain requiring spinal fusion. |
| Back Injury | Minor Back Injury | Up to £2,150 to £10,970 | Brackets include soft tissue injuries, strains and sprains, recovery time plays an important factor. |
| Leg Injury | Moderate Injury to the Leg | £24,340 to £34,370 | Multiple fractures, severe crushing, future surgery; imperfect union of fractures, muscle wasting with a possible impact on employment. |
| Leg Injury | Less Serious Injuries to the Leg | Up to £10,380 to £24,340 | Simple fractures to the tibia and fibula to serious leg fractures with incomplete recovery. |
| Ankle Injury | Modest Injuries | Up to £12,050 | Minor displaced fractures, ligament damage, sprains, recovery will determine the amount. |
| Foot Injury | Modest to Moderate Injury | Up to £12,050 to £21,910 | Fractures to the foot that could lead to permanent deformity. |
| Scarring | Trivial Scarring | £1,500 to £3,090 | One scar which may be covered to some small scars. |
| Food Poison | Significant Illness | £3,460 to £8,360 | Stomach pains, cramps alteration of bowel function, recovery within a couple of years. |
| Food Poison | Minor | £800 to £3,460 | Disabling pain, cramps and diarrhoea. |
What Other Costs Could Be Included In My Train Accident Claim?
When making a claim for compensation, it is important to understand that compensation is split up into two categories.
The first type of compensation is known as general damages. This is the money that you would likely receive to compensate you for all the injuries that you have experienced. The amount of compensation that you receive would likely be determined by taking a look at the severity of your original injury and the level of pain you experienced, both physically and psychologically. A psychological injury is just as important as a physical one. It would likely also involve taking a look at the treatment you have had to undergo and also the impact that your injury is going to have on you in the future.
The second type of compensation is what is known as special damages. This relates to the money that you would likely receive to compensate you for all of the costs that you have been subject to because of your claim. There are many different examples of this. The most common is loss of income. If you have experienced a loss of earnings because you have been unable to work while you recover from your injuries, then you would likely be able to make a claim for this. You could also claim for travel expenses, childcare costs, care costs, and any other costs that are related to your claim.
No Win No Fee Personal Injury Claims Against Virgin Trains
When you make a claim using our service, one thing you can be confident of is the fact that all of our solicitors work on a no win no fee basis. If you have never heard of this service before, it does exactly what it says on the tin. If compensation is not secured for you, you would not have to pay your personal injury solicitor any legal fees. This could give you complete peace of mind. When making a personal injury claim, one thing that a lot of people worry about is that they are going to be left with a huge legal bill and there is always the risk that they may not get compensation. However, this is something that you do not have to worry about if you choose a no win no fee service. Not only this but the fact that your solicitor's pay is linked to the outcome of your compensation case, makes the train accident compensation claim solicitor accountable for the service they provide which can lead to a much better quality experience.
How We Could Help You Make A Virgin Trains Accident Claim
One thing we can promise at Legal Expert is that we do everything to make sure our service is as efficient, straightforward, and stress-free as possible. It is always our aim to ensure claims are wrapped up as quickly as they can be. You can rest assured we will be doing all in our power to make sure the case causes as little disruption to your life – after all, you've been through the pain or suffering of your injury or illness already.
Give us a call on our free legal helpline. You will speak to one of our experienced and friendly advisors who will assist you in any way they can. They will answer all of your questions and give you an honest answer regarding the strength of your case. If they think you are likely to get compensation, one of our specialist no win no fee solicitors will work on your case to ensure you get the full amount of money you are entitled to. They all have plenty of experience in these sorts of claims and so you can be sure you would be in good hands with us.
Speak To An Expert Today
If you are ready to make a train accident claim, or you have any queries or concerns, please do not delay in giving us a call on 0800 073 8804. Alternatively, you can also use our live chat feature or simply leave your contact details and we will call you back.
Railway Accident Claims Resources
ORR- About Us – The Office of Road and Rail Site. This shows you what they cover.
Network Rail Accident Claims – Our guide detailing the specifics of this sort of claim.
Accidents at the train station – This covers train station claims.
Edited by Melissa.