Poundland Personal Injury Claims Guide – How To Claim Compensation For An Accident In Poundland?
Poundland has become one of the most well-known stores in the United Kingdom. As the name suggests, all of the products stocked usually cost only a pound, and so some people go here to pick up a bargain. Accidents could happen anywhere including retail shops. If you have been injured in Poundland in an accident that was not your fault and are considering making a claim Legal Expert could advise you on what steps to take next. In this guide, we will provide information in regards to making a retails personal injury claim. Here at Legal Expert we have many years and experience dealing with retails injury claims. You can give us a call today if you would like to discuss the specifics of your retail accident claim in further detail, simply ring 0800 073 8804. However, before you do so, continue reading to find out everything that you may need to know about making a claim.
Select A Section
A Guide To Making A Personal Injury Claim For An Accident In Poundland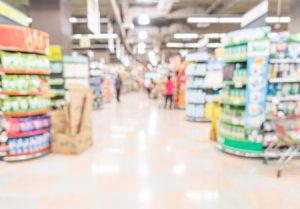 Poundland was founded in 1990. It is a British variety store, which has roughly 896 locations throughout the country. The store sells items at a single price of £1, including propriety brands and clearance items. The most recent statistics indicate that there are roughly 7 million customers shopping in Poundland per week. If you have been injured in an accident that was not your fault, you maybe thinking of pursuing a claim for personal injury. If you have suffered an avoidable injury while shopping at Poundland and you feel that it was caused due to the stores negligence you may be eligible for damages. In this guide, we have included information on the claims process as well as how much you may receive in damages, our No Win No Fee Service and more. It also includes information about examples of accidents that could potentially happen in Poundland, for instance, manual handling accidents and slips and falls. We will also provide you with information on a specific case study whereby Poundland was sued. As well as this, we will reveal how you could go about making a claim, as well as giving you an understanding of the level of compensation that you may be entitled to.
What Is A Poundland Accident Claim?
An accident in Poundland is any sort of accident or incident that has resulted in you suffering an injury. It could happen to anyone on Poundland premises, for example, a customer, worker, or delivery driver. The key when making a claim is to prove that someone else acted negligently and this resulted in you suffering an injury as a direct consequence. If you wanted to make a personal injury claim against Poundland for an injury suffered there you would need to prove that Poundland had breached their duty of care they owe to you and that they were liable for your suffering. .
Retail Store Health And Safety Requirements And Obligations
All retailers owe their customers and their employees a duty of care. This means that they need to take the required steps to prevent accidents from happening within the store. The UK Health and Safety Executive provides lots of advice for employers regarding the steps that they could take to minimise the risks associated with different tasks that are being carried out. There are also lots of rules and regulations that are in place, which retailers like Poundland will need to adhere to.
Types Of Accidents Which Could Happen In A Shop
There are different types of accidents and injuries that could potentially happen in Poundland warehouses or in any of the stores across the country. As mentioned, the type of accident that you have been involved in will likely not dictate whether you are entitled to compensation or not. What dictates this is whether or not the store could potentially be held responsible for what happened to you. Below, we will take a look at some examples of retail accidents that could possibly happen. If you cannot find the accident that you have experienced on this list, there is no need to panic call Legal Expert and take advantage of our free consultation.
There is no denying that slips are one of the most common types of injuries sustained in a retail environment according to the HSE. If a product has been dropped on the floor, members of staff need to make sure it is cleared up as efficiently as possible. Once the floor has been wiped, they should also put up a wet floor sign so that people are warned that the floor could be slippery. If a product or item has fallen on to the floor it should be picked up immediately so to prevent either an employee or customer from tripping over. All isle and walking spaces must be clear and well lit to prevent people from falling over.
Aside from this, poorly stacked shelves and display units could potentially cause injuries if items fall from the shelving and land onto someone. It is also important to point out that you could potentially make a claim if you have been injured in a Poundland car park if your injury was caused due to negligence or breach of duty of care. A lot of people do not realise that they could potentially make a claim if they have been injured because of a bad pothole or any other type of issue with the maintenance of the car park.
If you are unsure who is liable for your injury in a car park call legal Expert and they will be able to examine your case and provide you with answer to liability.
Could I Claim Compensation For A Fall In A Shop?
To be able to make a personal injury claim regardless of the type of accident or injury the key factor is to prove you have eligibility. If you fall in a shop due to the fact that the floor has been mopped but there are no warning signs out to warn you of the potential slipping hazard, then through the shops breach of health and safety you could have grounds to pursue a claim.
Slips trips and falls are common because so many different hazards could cause such an accident. It is imperative that all retail store owners take the necessary steps to prevent slips and falls. This begins with carrying out a thorough risk assessment to identify any problem areas and to put methods in place to deal with these problem areas. There are also a number of other steps that employers could potentially take to prevent slips and trips. Employers could implement processes and procedures so that any hazards that arise are dealt with in a timely manner.
Employers also need to make sure that all of their workers have the right footwear, and they should maintain the flooring and the work environment, making sure that lighting is sufficient and checking for any worn, damaged, or loose flooring and replacing it as needed.
Employers also need to make sure that the correct cleaning methods are used and they should stop floors from being contaminated, including fixing any leaks and using entrance mats in their stores.
If Poundland has failed in their responsibility to prevent slip and trip hazards, and you have suffered an injury call Legal Expert to see if you have legitimate grounds for a claim.
Do I Have A Work Accident Claim?
If you are employed by Poundland but have suffered a work place injury that could have been prevented you may be eligible for damages. A lot of people worry about making a claim against their employer because they fear that they could lose their job. However, if you have been injured due to your employers negligence, he or she will potentially recognise that you are entitled to compensation and they will normally have insurance in place to cover the cost. This insurance is something that all businesses in the United Kingdom are required to have by law.
You should also make sure that you report any accidents to your employer as soon as possible. This is something that is required by law in the United Kingdom as part of RIDDOR. Under this legislation, all employers are required to have an accident book and they must keep a note of all of the accidents and injuries that incur within their workplace. Reporting the accident is important because there will then be an official record of what happened and this should make the personal injury claims process a lot more straightforward for you.
Could I Claim If Injured By A Falling Object Or Collapsing Display?
Staff or customers could be injured due to items falling from a damaged or over stacked storage systems (such as racking) in a customer or staff area. Items could fall onto people and cause a variety of different injuries, from head injuries to severe cuts. If you have been a victim of a racking collapse while shopping in a store call Legal Expert to see if you have grounds to pursue a claim for compensation.
Could I Claim For A Manual Handling Injury In Poundland?
If you are an employee who has not been properly instructed or trained in how to lift things and you have injured yourself while carrying out a manual handling task you may be able to make a claim for a work place accident. It is vital that employers carry out risk assessments continually and maintain any equipment needed for lifting and carrying so that employees do not face any potential hazards that could result in injuries.
I Was Injured In A Storage Area, Could I Claim Compensation?
There are different scenarios that could potentially happen in the storage area which could lead to injuries. From a lack of training on how to use a specific piece of machinery or equipment or vehicle, to poor stacking methods causing falling items, to damaged shelving that has collapsed, the scenarios vary. If you are able to prove your employer was negligent, and due to this negligence you were caused an avoidable injury you just may have the basis for a claim.
Compensation Calculator For Personal Injury Claims
One thing that you may want to know is how much compensation you may receive if you decided to go ahead and make a claim against Poundland for the preventable injury you suffered. It is important to recognise that all cases are assessed on an individual basis, and therefore, it is impossible to give you a 100% accurate figure of the compensation that you may  receive. One thing to do is to take a look at the claims that have been made in the past so that you can get an understanding of the average payout for cases similar to yours. We have supplied a table showing amounts for different types of injuries. However, if you cannot find the injury that you have experienced then all you need to do is give us a call and we will be more than willing to shed further light on the sort of compensation payout you may be potentially eligible for. Please note that the table only covers general damages it does not take into consideration special damages.

Type Of Injury
Amounts
Information
Moderate Back Injuries
£10,970 to £34,000
Starting with ligament damage, soft tissue injuries which could cause exacerbation of a pre-existing back condition to a compression or crush injury fracture of the lumbar vertebrae causing constant pain and discomfort.
Moderate Neck Injuries
£6,920 to £33,750
Brackets begin at moderate soft tissue injury, recurring stiffness discomfort and possibly several attempts at surgery to fractures and dislocations and vulnerability for further trauma.
Moderate or minor Injuries to the Elbow
Up to £11,040
A comprise of simple fractures, tennis elbow syndrome and lacerations. The figure is time sensitive so the length of injury will have a bearing on the amount awarded.
Very Minor Wrist Injury
£3,090 to £4,160
Recovery within 12 months, undisplaced or minimally displaced fractures and soft tissue injuries.
Pelvis/Hip Lesser Injuries
Up to £3,460
Minor soft tissue injuries with full recovery expected.
Serious Leg Injuries
£34,370 to £48,080
Serious fractures or serious injuries to joints and ligaments causing instability.
Moderate Ankle Injury
£12,050 to £23,310
Fractures, ligamentous tears and the like which give rise to less serious disabilities.
Minor Injuries
£1,200 to £2,150
Complete recovery within 12 months.
Less Severe Psychiatric
£1,350 to £5,130
Depending of length of disability and affect on daily activities and sleep.
Loss of Income
Example
£20,000
If a victim of a personal injury has a loss of income of £20 000 for example they could include this in their claim.
Other Factors Which Affect You Compensation Settlement
When making a compensation claim of any nature, you will potentially be able to claim for the injuries that you have experienced as well as any of the costs that you have had to fund because of what happened to you. When it comes to your injuries, the severity of your original injury will normally be considered, as will the treatment that you have had to undergo, and the impact that the injury is going to have on your life in the future. You will normally also be able to claim for any costs that are linked to your injury. There are lots of different costs that could be linked, for example, you may have had to pay travel expenses in order to get to and from the hospital on a regular basis and you may have also experienced a loss of earnings because you have been unable to work during your recovery.
No Win No Fee Compensation Claims For A Poundland Accident
One of the standout features of the service we provide is the fact that we work on a no win no fee basis. You have probably heard this phrase before but you may be uncertain of what this means for you. No win no fee basically means that you are only going to pay for our legal services if your lawyer manages to successfully secure compensation for you. This eliminates the financial worry that is often associated with making a claim for compensation. People worry that they are going to spend a lot of money on a personal injury solicitor and then their case could be unsuccessful, meaning they will have nothing to show for all of the money that they have spent. This is an understandable concern and is actually a reason why a lot of people do not make a claim for compensation when they could have been entitled to it. This is why we have decided to work on a strictly no win no fee basis. This means that you will not be in a position whereby you have spent lots of money on legal services yet you have no compensation to show for it in the end.
How We Could Help You Make A Poundland Accident Claim
If you find yourself in the position whereby you are thinking of making a compensation claim, it is likely that you are already feeling extremely strained. You don't want to heighten your stress levels by teaming up with an inexperienced and ineffective lawyer. You need to find a trustworthy solicitor, someone who will ensure everything goes smoothly and you have the best chance of your claim being a successful one. We have an incredible team of solicitors here at Legal Expert and our no win no fee service ensures you don't risk further financial loss.
At Legal Expert, we cover a vast array of incidents. This includes everything from accidents at work and slips or falls, to medical negligence cases and road traffic accidents. If your accident has happened because of carelessness, negligence, or a criminal act – we could provide a quality solicitor for you.
One of the great things about the service we provide is that all cases we take on are on a no win no fee basis. A lot of people don't make compensation claims because they are worried about the financial loss they will suffer if their claim is unsuccessful. You need not worry about this with Legal Expert. Not only are you ensuring financial loss is minimised, but you are guaranteeing you benefit from a great level of service. After all, if you don't win your case, your lawyer doesn't get paid.
Not only do we offer a brilliant service, but we back it up with plenty of experience and professional knowledge. We will match you to a solicitor who will keep you informed every step of the way. They will explain everything in an easy, effective, and friendly manner. At Legal Expert, we pride ourselves on being honest, and so we will always give a truthful assessment regarding the probability of your injury claim being a success. If we think your chances are slim, we will tell you.
So, what are you waiting for? If you have suffered an accident through no fault of your own, get in touch with Legal Expert today. We have plenty of experience, some fantastic solicitors, and no win no fee services – what more could you possibly want?
Speak To Our Personal Injury Claims Team
If you are ready to make a claim, all you need to do is give us a call. You can reach us on 0800 073 8804. We can answer all your queries and get you set up with an experienced personal injury lawyer. Alternatively, you can use the live chat feature on our website, or you can enter your details and we will call you back at the earliest opportunity.
Further Information On What To Do If Injured In A Shop
Lifting and handling claims – Guidance for those looking to make this type of claim.
Shop accident claimants – Read here for general guidance.
Edited By Melissa.