Starbucks – Allergic Reaction After Drinking At Starbucks – Can I Claim Compensation? – Food Allergy What To Do & Guide?
By Stephen Bailey. Last Updated 14th March 2022. Allergy sufferers know that they need to check menus or food packing very carefully before purchasing food. In most cases, retailers and food businesses will make it easy for them by clearly highlighting any allergens that are present. However, if a mistake is made with food preparation or the information presented at the time of purchase, an allergic reaction (which can be life-threatening), can occur. Therefore, this guide will look at making a claim for an allergic reaction after drinking Starbucks coffee or eating their food.
We offer a no-obligation assessment of any claim and free legal advice on your options. If our advisor believes your case is strong enough, they can connect you with one of our No Win No Fee personal injury solicitors.
If you already know that you want to begin a claim, please call us today on 0800 073 8804. Otherwise, carry on reading to find out more about claiming for an allergic reaction to Starbucks.
Select A Section
A Guide To Claims For An Allergic Reaction After Drinking At Starbucks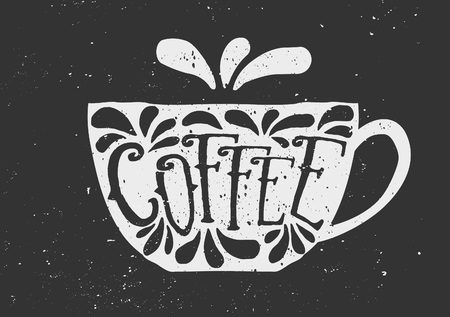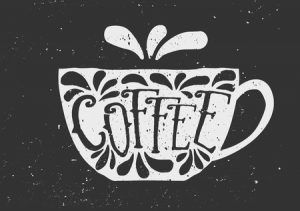 As a multinational company, Starbucks has very good safety procedures in place to help their staff serve customers safely. They also have very clear allergen information on packaging and instore. However, it's still possible that a mistake could happen, and a customer could suffer an allergic reaction as a result. If that's the case, then they might be entitled to seek compensation for any suffering caused.
In this guide, we'll review the types of mistakes that could make a coffeehouse liable for an allergic reaction, the process of making a claim and how much compensation you could receive.
How long do I have to start a claim?
It's important to point out that there is usually a 3-year time limit for starting a personal injury claim for allergies or other injuries/illnesses. This is applied under the Limitation Act 1980. The time limit will generally begin from the date the allergic reaction happened. The time limit may be frozen at least temporarily if the victim of an allergy is under 18 or lacks the mental capacity to act independently. If the victim is unable to claim on their own for either reason, then a claim could potentially be started on their behalf by a litigation friend. However, if the victim turns 18 or regains sufficient mental capacity, then the time limit will activate, and the victim can start a claim on their own.
Our advice is to seek legal advice as soon as possible. While 3 years might seem like quite a long period, the more time you can give your solicitor, the better. That's because they'll have a number of tasks they need to complete before they're able to submit your claim.
After you've completed this guide, please call and speak with an advisor if you'd like to start your claim or if you need to clarify any of the points raised.
What Is An Allergic Reaction After Drinking Starbucks?
Further on, we'll look at a Starbucks allergy menu, which shows food and drinks sold by the coffeehouse chain which contain allergens. The Starbucks menu features foods and drinks that may contain certain allergens. However, you aren't automatically entitled to claim compensation if you suffer an allergic reaction in a coffee shop or another business providing food and drink. That's because businesses like coffee shops usually provide the necessary allergen information to consumers in multiple formats.
However, you could be entitled to make a claim if you experience an allergic reaction because a coffeehouse made a mistake due to negligent behaviour. We'll review what types of negligence could entitle you to claim as we progress through this guide.
What Are Allergic Reactions To Foods?
NHS guidance says that allergic reactions happen when your body's immune system wrongly thinks an ingredient is dangerous. It then sends out antibodies (including histamine) to try and protect you. Symptoms such as a rash, itchiness, watery eyes and nausea are common when histamine is released. However, in more serious cases, the body can go into anaphylactic shock which can be fatal if not treated immediately.
Drinks And Foods Which You May Be Allergic To
While you might hear about nut allergies quite regularly, you might not realise how many different allergies there are. Therefore, for your information, we've supplied the following list:
Milk allergy

Egg allergy

Mustard allergy

Dairy allergy

Celery allergy

Wheat allergy

Sulphur dioxide

Soy allergy

Fruit allergy

Cereal allergy

Nut allergy

Seafood allergy

Fish allergy

Lupin allergy

Shellfish allergy
How Often Do People Have An Allergic Reaction To A Food?
You might be surprised to know how many people in the UK suffer from allergic reactions. According to data from Allergy UK:
44% of adults in Britain suffer from at least one allergy.

Almost half of those (48%) are affected by multiple allergies.

When taking children into consideration, 20% of the population has an allergy.
I Asked Starbucks To Leave An Allergen Out Of My Drink Or Food
In some restaurants where food is prepared on-site, you might ask for the removal of one or several of the following:
Milk

Tomatoes

Eggs

Wheat

Cheese

Fish

Nuts

Oats
In Starbucks, most of the food is pre-packed so you probably won't have that option. However, if you asked for a coffee with no milk but the product you got did contain milk, you could be eligible for compensation if you can prove the outlet breached its duty of care and caused you to suffer. It'd be a good idea to retain the cup that your drink came in, especially if the 'no milk' instruction was written on the cup for the barista.
How Negligent Restaurants Could Cause Allergic Reactions
While restaurants, cafes and other food businesses will usually train staff on how to prepare meals safely and how to avoid allergen cross-contamination, it's still possible that negligence could cause a customer to suffer an allergic reaction. For instance, you might be eligible to make a claim if you can prove that:
Food or drink was prepared using ingredients not listed on the menu.

Safety procedures were not followed and led to cross-contamination.

Staff failed to inform customers correctly, when asked, about the presence of an allergen.
If any of the above apply to you and caused you to suffer an allergic reaction, please contact us to discuss your options.
How The Consumer Rights Act Protects Starbucks Consumers
When you purchase products in the UK, they must be fit for purpose and as described. That means that the Consumer Protection Act 1987 could be used as a basis for a claim if the product contains an allergen that wasn't listed in its ingredients and you suffer a reaction as a result. 
Also, if the food preparation meant there was a chance of cross-contamination with an allergen, but the packaging didn't contain a 'may contain' warning, the food producer could also be found to have been negligent.
Restaurants Obligation To Provide Allergy Information On A Menu
When you visit a restaurant and use a menu to choose your meal, the business owner is obliged to either:
List any allergens on the menu next to each meal; or

Provide a statement that explains where allergen information can be obtained.
For instance, the menu could simply have a line saying, 'Please ask staff for information about allergens in our meals'.
If there is no information available, or you are given incorrect information regarding the presence of an allergen, you could seek compensation if you go on to suffer an allergic reaction. If that's the case, please speak to an advisor for free advice on claiming.
Am I Able To Claim If I Did Not Inform Starbucks I Had An Allergy?
Yes, you can still claim even if you've not informed staff of your allergy. Even without knowing about your condition, the company is still obliged to provide clear guidance on any potential allergens. If they haven't and you can prove that this was the cause of your allergic reaction, you could still be eligible to claim.

Starbucks Allergy Menu
For your information, we've listed the items on the Starbucks menu at the time of writing. Please bear in mind that items might change and may not be available in all shops.
Espresso Drinks
Caffe Latte

White Chocolate Mocha

Iced Blonde Latte

Iced Caffe Latte

Flat White

Iced White Chocolate Mocha

Caffè Mocha

Iced Caffè Mocha

Latte Macchiato

Caramel Macchiato

Iced Caramel Macchiato

Macchiato

Cappuccino

Cold Foam Iced Cappuccino

Classic Iced Cappuccino

Americano

Caffè Americano

Espresso

Cortado

Espresso Macchiato

Iced Caffè Americano

Espresso Con Panna
Brewed Coffee
Cafe Mistro

Freshly Brewed Coffee
Iced Coffee & Cold Brew
Nitro Cappuccino

Cold Brew Latte

Nitro Latter

Iced Coffee

Nitro Cold Brew

Cold Brew

Doubleshot Vanilla Iced Coffee
Hot Teavana Tea
Chai Tea

Earl Grey Tea

Chamomile Herbal Blend

Jasmine Pearls Tea

Youthberry Tea

Mint Herbal Blend

Hibiscus Herbal Blend

English Breakfast Tea

Mint Citrus Tea

Emperor's Clouds & Mist Tea

Matcha Green Tea Latte

Chai Tea Latte
Iced Teavana Tea
Shaken Iced Tea – Blackberry Mojito Green Tea

Iced Shaken Black Tea

Iced Shaken Black Tea Lemonade

Peach Citrus Green Tea

Iced Shaken Green Tea

Iced Shaken Hibiscus Infusion

Tropical Mango

Iced Shaken Hibiscus Lemonade

Iced Shaken Blackberry Mojito Tea Lemonade

Frozen Iced Tea – Apple & Kiwi

Iced Shaken Green Tea Lemonade

Iced Matcha Green Tea Latte

Frozen Iced Tea – Strawberry & Lime

Iced Chai Tea Latte
Frappuccino Blended Beverages
Chocolate Marshmallow S'mores Frappuccino

White Chocolate Cream Frappuccino

Caramel Frappuccino

Java Chip Frappuccino

Espresso Frappuccino

Coffee Frappuccino

Mocha Frappuccino

White Chocolate Mocha Frappuccino

Peanut Butter Cup Frappuccino

Chocolate Marshmallow S'mores Cream Frappuccino

Cookies & Cream Frappuccino

Cream Frappuccino

Chai Cream Frappuccino

Caramel Cream Frappuccino

Strawberries & Cream Frappuccino

Vanilla Cream Frappuccino

Matcha Green Tea Cream Frappuccino

Chocolate Cream Frappuccino

Double Chocolatey Chip Frappuccino
Hot Chocolates & Other Drinks
Bakery
Cinnamon Swirl

Blueberry Muffin

Luxury Fruit Toast

Triple Chocolate Muffin

Almond Croissant

Pain au Chocolat

Triple Chocolate Cookie

Choc Chunk Shortbread

Butter Croissant

Chocolate Brownie

Starbucks Bearista Gingerbread Cookie

Cookies & Cream Brownie

Warm Chocolate Chunk Cookie

Funfetti Cupcake

Banana Bread

Vegan Chocolate and Raspberry Mini Loaf Cake

Lemon Loaf Cake
Hot Breakfast
Ham and Cheese Croissant

Smoked Bacon Roll

All Day Breakfast Roll

Five Grain Oatmeal

Sausage Sandwich
Lunch
Cheese & Marmite Mini Ciabatta

Five Cheese Toastie

Hickory Ham & Cheese Toastie

Tuna Melt panini

Ham & Cheese panini

BLT Sandwich

Vegan Beetroot Wrap

Tomato & Mozzarella panini

Roast Chicken Salad Sandwich

Free-range egg & mayo sandwich

King Prawn Sandwich

Smoked Chicken and Sunshine Grain Wrap

Chicken and Avocado Protein Bowl
Fresh Fruit & Pots
Drink And Food Allergy In Starbucks Compensation Calculator
Now that we've considered how an allergic reaction after drinking Starbucks might happen, we're going to turn to the level of compensation you might be eligible for. The difficulty here is that every single claim has its unique elements because each claimant will be affected in different ways. Therefore, rather than providing you with a personal injury claims calculator, we've used a table containing example compensation amounts to give you an idea of how much might be paid.
When you've had your case reviewed by one of our specialists, you'll be given a more personalised compensation estimate.
| Illness/injury | Compensation Bracket | Details |
| --- | --- | --- |
| Mental Anguish | £4,380 | This award could be claimed if you feared for your life as a result of a severe allergic reaction. |
| Allergic reaction (trivial) | From around £860 to £3,710 | Very mild reactions, with symptoms resolving after a few days or weeks. |
| Allergic reaction (minor) | £3,710 to £8,950 | A relatively minor reaction that might require some initial treatment in hospital but won't cause any long-lasting effects. |
| Allergic reaction (serious) | £8,950 to £18,020 | A serious but short-lived reaction (for around 2 to 4-weeks) but there may be some long-term impact on life for up to a few years. |
| Allergic reaction (severe) | £36,060 to £49,270 | The most serious symptoms of an allergic reaction where the claimant may spend some days or weeks in hospital and there may be a significant impact on the ability to work and enjoyment of life. |
When claiming for your injuries, it's important that there is evidence to prove how much you suffered. Therefore, your personal injury lawyer will likely send you to a local specialist for a medical assessment as part of your claim. They'll discuss your suffering with you and review your medical records. Following your appointment, they'll produce a report that will provide details of the illness or injuries you sustained, how they have impacted your life and if any suffering will continue in the long-term.
How Special Damages Are Calculated
When claiming for an allergic reaction after drinking Starbucks, your lawyer may be able to seek compensation for up to two types of damages: special damages and general damages. The figures in the compensation table, above, represents general damages. That's the amount awarded to cover any suffering, loss of amenity or pain endured because of the injury.
In this section, we'll cover special damages that may be awarded to cover any financial expenses incurred because of your injuries. You will need to be eligible to claim for general damages to be able to claim for special damages as well. There are quite a few elements which may be covered through special damages including:
Medical Costs

– Should you need to pay out for prescriptions, medicines like paracetamol or treatment not provided on the NHS, you could include these costs in your claim.

Travelling Costs

– While you're ill, you might not be able to drive as normal. Therefore, you may be able to seek the cost of any alternative travel arrangements. Also, you might also be able to recover any parking or fuel costs associated with trips to the hospital or pharmacy to be reimbursed.

Care Costs

– If your injuries mean you need support while recovering, the cost of your care could be claimed back. That might include an hourly rate for the time a friend spent looking after you or a professional carer's fees.

Lost Income

­ – Sometimes, having a few days off work to get better or to visit a doctor could mean you lose some of your salary. If that happens, you could claim back that loss. Also, where injuries prevent you from returning to work for a long time, you could claim future lost income as well.

 
You will need to supply evidence to show the extent of any financial losses you claim. Therefore, we'd advise that you retain wage slips, bank statements or receipts that evidence the expense.
How Do You Claim Damages For An Allergic Reaction Caused By A Takeaway Coffee?
If you are going to begin a claim, it's important to collect as much evidence as possible to support it. For instance, you could provide:
Copies of your medical records to show how you suffered.

Details of any witnesses.

The packaging that your food or drink came in.

Photographs of any signage or menus.
Then you could call our advisors for a free review of your case. If it's taken on, your solicitor will be available throughout the claims process to provide regular updates and answer any questions you might have. Ultimately, they'll work hard to try and make sure that you are compensated fully for your suffering.
No Win No Fee Claims For An Allergic Reaction After Drinking Starbucks
If you're worried about the costs involved with making a claim, we can help. Our solicitors are able to reduce the financial risks involved and reduce the stress levels, by offering a No Win No Fee service for any claim they work on.
To begin with, a solicitor will review your claim to check that there's a reasonable chance of success. If both parties are happy to proceed, you will be offered a Conditional Fee Agreement (CFA). This is the No Win No Fee agreement used to cover the costs of your claim.
The CFA provides a number of benefits, including:
No upfront payments are needed which allows your claim to begin almost immediately.

You won't be asked to pay any solicitor's fees while the case is ongoing.

If the claim is lost, you will not be responsible for any of your solicitor's legal fees.
If your claim is won by your solicitor, they will hold on to a small portion of the awarded compensation to pay for their work. This is known as a success fee but don't worry too much because the size of the fee will be listed in your CFA at the start of the claim and they are capped by law.
Speak to an advisor today to see if you could claim using our No Win No Fee claims service.
Starting An Allergic Reaction Claim
Thank you for visiting our site and reading this guide about personal injury claims for an allergic reaction after drinking Starbucks. If you are now ready to begin a claim, we'd love to support you. If you'd like to get in touch, you can:
You can start the claims process with free advice from our advisors. If you are looking to start a claim and have strong grounds to make one, our advisors may be able to connect you with a No Win No Fee solicitor.

Supporting Resources
You've arrived at the final section of this guide about claiming for an allergic reaction after drinking Starbucks drinks. Therefore, to help you further, we've linked to some additional guides as well as some external resources. If there's anything else you'd like to know, please feel free to contact a member of our team.
How To Sue A Restaurant For An Allergy – Advice on claiming for an allergic reaction while visiting a restaurant.
Starbucks Accident Claims – Some details on the circumstances in which you might be able to use a personal injury solicitor to pursue a claim for injuries sustained in a Starbucks accident.
Gluten Allergy Claims – A guide which explains when you might able to claim for an allergic reaction or intolerance to gluten.
Food Safety Act 1990 – This legislation is the basis for many other food-related laws in England, Wales and Scotland.
Allergy Prevention – Information and advice from the NHS about how allergic reactions can be prevented.
Food Hygiene Ratings – Guidance from the Food Standards Agency on how food businesses are rated.
Other related guides
Food And Drink Allergy Claims FAQ
In this final section of our allergy claims guide, we've included answers to frequently asked questions related to this topic:
Can You Be Allergic To Coffee?
Depending on what allergies you have, it's possible that at least certain types of coffee drinks could cause an allergic reaction. Coffees can contain one or several allergenic ingredients including milk and nuts.
Can I Claim Compensation For An Allergic Reaction?
It may be possible to claim for compensation if negligent behaviour by a business or organisation leads you to experience an allergic reaction to food or drink. Negligent behaviour which leads to a food or drink allergy incident can take numerous forms. For advice and other potential support if you have a valid allergy claim, contact the Legal Expert advisors today.
What Are The 14 Legal Allergens?
As outlined by the Food Standards Agency, there are 14 allergens which food businesses must inform consumers about if any of them are used in the food and drink they offer. These allergens include tree nuts, sulphur dioxide and sulphites, soybeans, sesame, peanuts, mustard, molluscs, milk, lupin, fish, eggs, crustaceans, cereals with gluten and celery.