Sexually Abused By My Ex-Partner – Can I Claim Compensation?
By Stephen Hudson. Last Updated 24th August 2022. In this guide, we will discuss when you could make a claim if you've been sexually abused by an ex-partner. We will also discuss potential sexual abuse compensation amounts that may be offered following a successful claim.
We know it can be incredibly difficult to say this to someone over the telephone, but we promise that it will be one of the best things you do because you can then take action in terms of pursuing criminal charges and getting the compensation you so rightly deserve.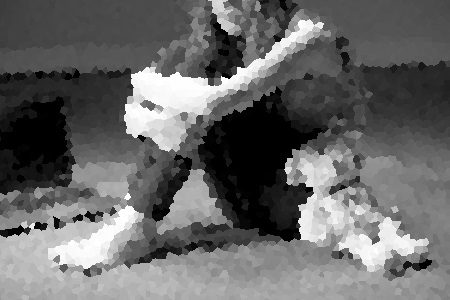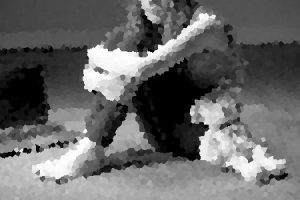 Sexual abuse can impact people in so many different ways, with many victims suffering psychological trauma. At Legal Expert, we will make sure you receive a fair payout for everything that you have been through. We have helped many people that have been in your position.
You can reach us on 0800 073 8804 to start the claims process or if you have any queries about sexual assault claims. However, before you do so, please make sure you read on. In our guide, you will find out all you should know about making a claim if you have experienced sex abuse at the hands of your ex-partner.
Select a section
A guide to claiming for being sexually abused by ex-partner
Can I claim compensation for being sexually assaulted? Yes, you can, and you should! Being the victim of sexual assault is incredibly traumatic and can have a profound impact on the individual's life. We know that compensation cannot take away what has happened to you but it can help you to get the therapy and counselling you need so you can overcome what has happened, as well as ensuring justice is served. In our guide, we have put together all that you should know about making a claim against an ex-partner for sex abuse including details on the various types of sex abuse, as well as the different ways you can go about securing compensation. We will also give you an insight into the amount of compensation you may be entitled to, as well as explaining the time limits on sex abuse claims. As you get towards the end of the guide, you will find details on the service we provide, as well as our contact information. Please don't worry about giving us a call if you would like to ask any more queries or start the claims process.
What is sex abuse?
Sex abuse relates to any unwanted sex activity or act. This could be anything from trafficking and female genital mutilation to rape within relationships and child sex abuse. The key is that it is something you did not want to happen to you. This can be carried out by strangers, ex-partners, current partners, family members, friends, co-workers, or anyone else in society. What is critical to recognise is that sex abuse can never be justified – it is never your fault!
Different types of sex abuse
A lot of people assume that rape is the only form of sex abuse, but this is not the case. If you are forced to watch or engage in any sort of sexual activity without your consent, this is sex abuse. Here are a handful of examples:
Rape
Forcing someone to have sexual relationships with other individuals
Forcing someone to participate in sexual acts
Forcing someone to look at pornographic images or take part in them
Treating someone in a degrading manner
Forcing someone to wear clothes they have not chosen
Sexual name-calling
The different ways you may get compensation
When it comes to cases involving sex abuse, compensation can be sought in a number of different manners. The three main ways you can go about getting compensation are outlined below. We will advise on the right route to go down for your circumstances.
Making a claim to the CICA – Criminal Injuries Compensation Authority
If the abuser has been prosecuted successfully, you may get a criminal compensation order
Suing the abuser who failed in their duty of care to you, i.e. your ex-partner
Time limits on sexual abuse claims
One of the biggest mistakes individuals make when making personal injury claims is leaving it too late. A lot of people are unaware that there are time constraints in place when it comes to making this type of case. Therefore, they leave it for several years, and then when they go to explore the possibility of receiving compensation they are disappointed.
Why leave it so late in the first place? Well, some people simply don't see the urgency and, of course, they are dealing with the stress of the injury they have endured. Other people may not have even realised they were entitled for compensation until several years down the line. This highlights why it is so important to explore the possibility as soon as possible.
So, what is the personal injury claims time limit for making a claim? Essentially, you will have three years since the incident occurred. Therefore, let's say you were sexually abused by ex-partner on February 21st2016; you will have until February 21st2019 to make your claim. Nonetheless, you don't want to leave it until near your deadline. Why? You need to issue court proceedings prior to the deadline. Therefore, if you leave things to the wire you are running a serious risk.
Of course, when it comes to incidents regarding sex abuse, it can be different. A lot of people do not feel comfortable or ready to come forward until years after what has happened. A lot of people do not even realise that what their ex-partner did was wrong until they talk to someone. Because of this, there can be some exceptions when it comes to making an abuse compensation claim and the time limit. The best thing to do is give us a call for more information.
Long-term injuries and psychological impact of sex abuse
Sex abuse can impact people in many different ways. Some people find themselves uncomfortable in different situations. There are then those who find themselves unable to work because of the trauma. No matter what has happened to you, it is important to note that all of the long-term impacts you experience will be taken seriously when determining how much compensation you will receive. Psychological injuries are taken just as seriously as physical ones.
What damages can I claim for when making a sexual abuse claim against my ex-partner?
When it comes to compensation, it is vital to recognise that this is split into two parts, known as general damages and special damages.
Let's start with general damages – This is the money you will receive to compensate you for your injuries and your suffering. When it comes to determining how much you will receive, the medical report that is provided by your doctor will be used. This report will state your injuries, the extent of your suffering and the recommended course of treatment. Your compensation amount will reflect this. This also highlights why it is imperative to see a doctor if you have been hurt, otherwise you will struggle to make a claim, as there will be no proof of your injuries.
Next we have special damages, and this is the compensation you are going to receive to cover any out of pocket expenses you have incurred because of your injuries. Here are some common examples –
Prescription costs
Treatment expenses
Travel costs
Loss of income
Childcare costs
Counselling expenses
… and much, much more
If you are to claim for these expenses, you will need proof, so make sure you do not throw away your receipts or any other relevant documents. When it comes to loss of income, it is a good idea to get a letter from your employer. If you are self-employed, you will need documents of your previous earnings to show how much money you are going to be potentially missing out on by being unable to work.
Abuse By Ex-Partner – Compensation Examples
If you can make a successful claim for compensation after sexual abuse by an ex partner, you may wonder how much you could receive. Sexual abuse compensation payouts can vary case-to-case. They are influenced by factors such as what type of sexual abuse has occurred, how severe it is deemed to be and whether there has been one incident or several over a period of time.
In the table below, we've included compensation amounts that may be offered if you claim under the Criminal Injuries Compensation Authority (CICA) scheme because of the sexual abuse of an ex partner. When making a CICA claim, you will usually only be paid the full tariff for the highest valued injury/abuse you're claiming for. 30% of the tariff will be offered for the second most valuable injury/abuse, while 15% of the tariff will be offered for the third most valuable injury/abuse you claim for.
However, there are exceptions in cases where a foetus is lost, a sexually transmitted disease is passed on or a pregnancy occurs as a result.
Injury Type
Description/Severity
Standard Compensation Amount
Physical abuse of adult (including domestic abuse)
Serious abuse – Intermittent physical assaults that result in an accumulation of healed wounds
£2,000
Physical abuse of adult (including domestic abuse)
Severe abuse – Pattern of violence that causes minor disfigurement-        Their ability to cope with life and important elements of their existence, for example, their education or their career.
-        Their relationship with other individuals, whether this is their co-workers, friends, family members, or their partner.
-        Their reaction to treatment in terms of how successful it would be.
-        Future vulnerability.
£5,500
Physical abuse of adult (including domestic abuse)
Severe abuse – Persistent pattern lasting over a period of more than 3 years
£8,200
Sexual offence
Serious – Non-penetrative sexual physical act(s) under clothing
£2,000
Sexual offence
Severe – non-penile penetrative or oral-genital act(s)
£3,300
Sexual offence
Sexual assault that results in serious internal bodily injuries
£22,000
Hopefully, the table above has given you a good understanding regarding the level of compensation after being sexually assaulted you may receive. However, if you still are unsure or you have not found the injuries you have sustained in the table above, you could still potentially claim. If you give us a call, we will be more than happy to advise you further on the payout amount.
No Win No Fee sexual assault claims
If you have been injured in an accident that was not your fault, you will rightly be looking for the best accident lawyers to handle your case. One of the most important things you need to think about is how you are going to pay the solicitor in question. Not everyone can afford the huge costs that are associated with hiring a lawyer via the traditional channel. However, you will be pleased to learn that you have other options at your disposal.
Conventionally, when someone needs to use a personal injury lawyer they will pay per hour. They will also be subject to further costs for all of the different services that are entitled, such as dealing with various documents and paperwork. This can easily turn extremely costly. The mere cost of the initial consultation can pose a big problem for a lot of people, as they do not have the money to pay for this service. This can often lead to people missing out on the compensation they would have been entitled to. But, you don't need to do this, as there is another option available to you.
You could opt to use the services of a No Win, No Fee solicitor instead. There are many benefits associated with this option. Firstly, you will not need to pay a huge upfront sum in order to begin the claim process. Also, financial risk is minimised dramatically. This is because you will not have to pay any legal fees if your case is not a success. If you were to go down the traditional route there is always the risk that you could end up paying huge sums of money and your case could prove to be unsuccessful.
Here at Legal Expert, all of our provided accident lawyers work on a No Win, No Fee basis. We are one of the leading claims firms here in the UK. We have an abundance of experience and have successfully helped thousands and thousands of personal injury victims. Will you be next?
Why choose Legal Expert?
If you are planning on making a compensation claim because you have been sexually abused by ex-partner, there is one thing you need, and this is a quality personal injury solicitor. If you take a look on the Internet, you will see that there are so many different solicitors claiming to offer the best service. However, you need to tell the best accident lawyers apart from the rest.
We make this easy for you at Legal Expert because we have lawyers on our panel covering the whole of the UK. We have built up a reputation as one of the top firms of this type in the country, which should give you great confidence when using our service.
One of the reasons why so many people turn to Legal Expert when they are looking for accident lawyers is because we have an abundance of experience. We are likely to have handled hundreds of cases similar to yours before.
We recognise that this is no doubt an extremely worrying and stressful period in your life. You want to focus on your recovery, which is what we will allow you to do. Our service is all about making a claim with as little fuss and stress as possible. All you need to do is give us a call and one of our experienced and friendly advisers will answer any questions you may have. They will talk you through the claim process and give you a realistic picture of the strength of your case and how much compensation you could secure. We will then match you to the best lawyer from our team based on the specifics of your case. They will work to secure your compensation over the phone if possible.
All of the solicitors provided by Legal Expert work on a No Win, No Fee basis as well. What does this mean? Well, you will only pay legal fees if they successfully secure compensation for you. This ensures you don't find yourself in a position where you have invested tons of money in terms of legal fees only for the case to be unsuccessful, therefore, minimising risk significantly.
Contact our team today
If you have any queries about making a claim, or you are ready to start the process of claiming for sex abuse compensation, we are ready and waiting to assist you. You can reach our team on 0800 073 8804. This is our legal helpline number, which is available from 9.00 a.m. until 9.00. p.m., every day of the week. You will speak to one of our friendly team members who will happily answer any questions you have. We know you are going through an incredibly difficult time, so we will give you as much time as you need to explain to us what has happened. You can be certain that all calls are 100 per cent confidential. You never have to worry about matters concerning privacy. There are also plenty of other ways for you to get in touch with us if you would prefer. This includes the live chat function on our website. You can also request that we call you back via our home page. Moreover, if you head to our contact page you will find our email address, as well as an online contact form.
Useful links
Hopefully, you now have all of the information you need regarding making a personal injury claim if you have been sexually abused by ex-partner. However, if you do need more details, we have put together some links that may be of use to you below.
The NHS – Guide to Help for Victims of Domestic Violence– This link takes you to the NHS website where you will find information on domestic abuse, including sex abuse, as well as emotional and physical abuse.
This NSPCC page explains about sexual abuse.
This Childline charity is here to help you.
Rape Crisis England and Wales – this web page is set up to help women of sexual abuse.
NHS on Abuse, domestic violence and sexual assault
This NHS page provides information on sexual abuse and rape or sexual assault.
Report a rape or sexual assault – GOV.UK
If you're the victim of rape or sexual assault, Call 999 to report a rape or attempted rape or sexual assault. After the crime as soon as possible.
You may also be interested in some of our other guides on criminal injury compensation claims:
We also have some other guides on sexual abuse compensation claims that you may find useful: