Walsall Car Accident Claims Solicitors – No Win No Fee Claims Guide
Updated by Max Mitrovic on 4th May 2022. If you have suffered injuries in a road accident in Walsall this guide explains everything you need to know about finding the right solicitors for your car accident claim.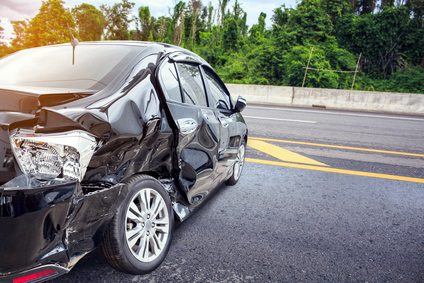 If you would like an estimate of how much you might receive in compensation, rather than use an online personal injury claims calculator, just give Legal Expert a call at the number above, and we can tell you. As long as you are ready to make your claim within the three-year personal injury claims time limit, then we should be able to help you to make a claim.
On this page you will find:
The main reason why we feel that subjecting yourself to a full, independent and expert medical examination can be a game changer, when it comes to having the best chance of making a compensation claim, for injuries suffered during a Walsall road traffic accident.
How the effectiveness and experience of your legal team has a direct effect on the chances of your making a successful claim for a road traffic accident injury, and also could affect the total amount of compensation you receive.
Several sections that contain tables showing some of the main road traffic accident statistics for the Walsall area. You will also find a map that demonstrates where many of the natural accident hotspots are in Walsall.
Two larger sections, one which covers many of the more common types of road traffic accidents that happen in the UK each year, and another that covers some of the frequently seen injuries that these accidents cause.
Towards the end of this guide, Legal Expert introduces its core service offering, a national No Win No Fee claims service that can help victims of road traffic accidents in Walsall and all across the UK to claim the compensation they are eligible for.
If, when you reach the end of this guide, you still have a few questions that need to be answered, then please give Legal Expert a quick call on 0800 073 8804. One of our team will be available to answer your questions and also set you on the road to starting your claim with us. If you've suffered an injury from a Walsall traffic accident, you can also contact us through our website or write to us using the Live Chat window to see if you can claim.
Select a Section
Get Medically Assessed Close to Walsall Through Our Panel of Expert Medical Doctors
One thing that Legal Expert can do for you, that local Walsall personal injury solicitors may not be able to, is to arrange for you to receive a completely free expert medical examination in Walsall. The report that the doctor produces after this examination can be submitted as evidence to prove how serious your injuries are.
Can you claim for anxiety after a car accident?
If you've been injured in a car accident in Walsall, for instance, you could be suffering from both physical and psychological injuries. If you're able to prove that these injuries were caused by another person's negligence, you may be able to receive compensation. 
You may be asking yourself questions such as "Can you claim for anxiety after a car accident?" You can claim for any physical and psychological injuries caused by the accident so long as you can prove they were caused by another road user breaching their duty of care. Psychological injuries include anxiety, depression and Post-Traumatic Stress Disorder (PTSD). 
An expert doctor or medical professional can assess your injuries and provide an impartial assessment indicating the degree to which you've been injured. If you've been injured in a Walsall accident, such an assessment could improve your chance of receiving compensation.
Choosing the Best Personal Injury Solicitors Covering Walsall Is Critical for Your Claim
The Solicitors Regulation Authority (SRA) is responsible for ensuring that UK solicitors comply with UK legislation for legal firms. When looking for a solicitor for processing accident claims Walsall residents need to make sure their chosen solicitor is SRA registered. Additionally, you will want to check that any solicitor you are thinking of using, is experienced in processing RTA claims. Ask them the following three questions; they should be able to answer yes to each of them:
Can you help me make a claim under some form of Conditional Fee Agreement (CFA)?
Can you organise local services, such as getting me a free medical examination in Walsall?
Have you successfully helped a claimant win compensation in a similar case to mine in the last year?
Find Reviews for Car Accident Solicitors in Walsall
A good place to start in your search for the best legal firm to help you make a compensation claim for your injuries, is an online review site if you can find one that has reviews of Walsall accident lawyers. You can compare facts such as review rating, the review text itself as well as people's comments, the fee structure, and the size of the legal firm. Always double check the facts, as not all reviews are honest and accurate.
Does It Matter Where A Solicitor Is Located?
There is no real reason to use a local solicitor to help you make accident claims in Walsall apart from their proximity. Although it might be handy to deal with a local legal firm, this might not be the best choice. A far more important factor in deciding which solicitor to use is how good they are, and what their chances of helping you to achieve a successful outcome are. In short, engage the best solicitor, not the closest.
If you've suffered an injury from a bus crash in Walsall, for instance, you no longer have to simply rely on your high street to find legal representation. Our solicitors are experienced, knowledgeable and, by offering their services on a No Win No Fee basis, may provide you with a greater sense of financial security when making a claim with a lawyer.
Road Traffic Accident Claims We Can Conduct for Our Clients
There are many reasons that Legal Expert helps our clients to make a personal injury claim. Road traffic accidents are one of the most frequent types of claims cases we take on. We have seen that there are certain types of accidents that happen time and time again, and these we have covered in the sections below.
Walsall Road Traffic Claims
If you have been involved in a Walsall car accident, you are going to need to be able to prove who was liable for the accident before making a claim. Although it is possible to make no-fault claims, in general, every road accident will have been caused by a third party, either a driver or due to some sort of static hazard.
General Passenger Accident Claims
If you are riding as a passenger in a vehicle, and it is involved in a road traffic accident in Walsall, if you are injured in the accident you will be able to make a compensation claim. Furthermore, as it is generally not a passenger that causes an accident, the path to proving liability should be quite straightforward. In fact, Legal Expert can even help you to claim compensation from the driver of your own vehicle if the accident was their fault.
Taxi Passenger Compensation Claims
Following on from the section above, if you are a passenger in a private hire vehicle such as a taxi or a minicab, or even a chauffeur driven limo, if you were injured when the vehicle was involved in a crash, you can make a car accident claim. The difference here is that Legal Expert would pursue the insurance company that provided the driver with their public liability policy for compensation.
Coach And Bus Accident Claims In Walsall
Similar to the section above, passengers on some form of public transport in Walsall such as a coach or a bus, if injured in an accident, will be able to make a compensation claim. Legal Expert would, in this case, pursue the owner of the bus or coach, the operator of the public transport service itself for compensation on your behalf.
If you have suffered an injury from a bus crash in Walsall, the amount of compensation you could receive can be based on many different factors, including the severity of your injury and how it's impacted your quality of life.
Pedestrian Injury And Accident Compensation Claims
Pedestrians, of all of the people we see injured in road traffic accidents here at Legal Expert, are often those who suffer the most serious injuries. Pedestrians are unprotected, and if one is hit by a speeding vehicle while walking along the street in Walsall, the injuries they receive will likely be severe.
Collisions From The Rear
A rear shunt or rear collision is the most common of all types of road traffic accidents that a personal injury solicitor will help somebody make an injury claim for. Even though these are often low-speed accidents, they can still cause serious injuries such as whiplash very easily, one that could see the victim take weeks to heal from.
Roundabout Accidents
Take a look at the map of Walsall road traffic accidents that we have included a little further down the page. You will see that roundabouts are the most prolific of all accident hotspots. A negligent or distracted driver can very easily cause an accident involving several vehicles on a large, busy roundabout.
More examples of Walsall Accident Claims
Whether you're claiming for a bus crash in Walsall or a car accident in Walsall, the principles of making a personal injury claim are similar. You only receive compensation if you can prove that your injury was a result of third-party negligence. This compensation settlement could be comprised of two different types of damages: general damages and special damages.
General damages relate to the negative impact your physical or psychological injuries have had on your life. Special damages relate to the financial losses caused by the injury. For example, if you've been injured in a Walsall bus crash due to the bus driver's negligence, you could claim for care costs if you require professional care due to the injury.
In order to successfully claim back these costs when making Walsall road accident claims you must provide sufficient evidence. This could include receipts, bank statements and invoices.
If you have further queries about claiming for a car accident in Walsall, please contact our team of advisors for legal advice that is completely free. They can provide you with information regarding more examples of Walsall accident claims amounts and tell you if you're eligible to claim.
What Types Of Injuries Can Be Expected After A Car Accident In Walsall?
Although we can help people to claim for any kind of injury that they might sustain in a Walsall car crash, there are some injuries that are claimed for much more frequently than others. The most common of these you will find covered in the sections below.
Whiplash
In the UK each year, whiplash claims total to more than £2 billion. This makes whiplash the most common of all injuries that people could suffer from in a road traffic accident in Walsall. Getting a medical examination to prove the severity of your whiplash is recommended in such claims. Legal Expert can arrange for a free one in Walsall as part of our claims service.
However, please remember that if you do suffer a whiplash injury from a Walsall traffic accident, if your injury is deemed to be worth £5,000 or less, you would have to claim using an online portal. To learn more about this, please refer to the Government website which provides more information about the Whiplash Reform Programme.
Back Pain
If you think of back and neck injuries as a kind of much more severe whiplash injury, then you can see why it is also a very common cause for people to make a compensation claim after a road traffic accident. These, of course, would be more severe than whiplash. The nerves and muscles of the upper back, shoulders and neck can be easily strained or damaged, and the spinal vertebrae are also easily damaged.
Serious Injuries
When Legal Expert processes a claim for a person who has suffered a serious injury in a road traffic accident, we know that we may need to add on additional types of damages to cover the loss of income, and also to compensate the victim for a loss of life quality. These are serious injuries such as damage to the brain, loss of a leg, paralysis of an arm, or any other medical condition that will change the victim's life.
If you can prove that the Walsall accident was caused by another person's negligence, you could receive compensation for every injury you've suffered from the accident.
Road Traffic Accident Statistics
The Department for Transport provides road traffic accident statistics for Great Britain. While this specifically doesn't relate to a Walsall traffic accident, it can still provide a useful indication of the number of injuries that are sustained from road traffic accidents. 
The above statistics relate to the estimated number of casualties in Great Britain from January to June 2021. As you can see, there were 580 people killed on the road, while 10,730 people were seriously injured and 44,080 were slightly injured. 
How Much Could You Receive For A Car Accident In Walsall?
You may be wondering, "how much could you receive for a car accident in Walsall?" The amount you could receive from a successful claim depends on many factors, including the severity of the injury, how the injury has impacted your daily life and the length of time it would take to recover from your injuries.
Information from the Judicial College can help provide you with a better idea of what you could receive. They analyse previous payouts for general damages and compare them to the severity of the injury. Their work has led to the compensation brackets you can see below. Please remember, however, that these brackets are just guidelines. 
| Area of Injury | Severity | Amount of Compensation | Description |
| --- | --- | --- | --- |
| Brain | Moderately Severe | £205,580 to £264,650 | The injured person will be severely disabled from the injury. Symptoms will lead to a constant need for professional care with a substantial dependence on others. |
| Psychiatric Damage Generally | Severe | £51,460 to £108,620 | Will have marked issues with aspects of life including work and education with their ability to maintain relationships with friends and family potentially being negatively impacted. Amount received will depend on aspects including future vulnerability. The prognosis will be very poor. |
| Post-Traumatic Stress Disorder | Moderate | £7,680 to £21,730 | The injured person will have largely recovered. Due to this, there will be no continuous effects that are particularly disabling. |
| Neck | Severe (ii) | £61,710 to £122,860 | Serious fractures or damage to the cervical spine discs which are of considerable severity. |
| Neck | Moderate (iii) | £7,410 to £12,900 | Injuries will lead to a pre-existing condition being exacerbated, usually for less than five years. This bracket also relates to some soft tissue injuries. |
| Brain | Moderate (ii) | £85,150 to £140,870 | This will lead to a great reduction in the injured person's ability to work, with a moderate to modest intellectual deficit and some epilepsy risk. |
| Back | Severe (iii) | £36,390 to £65,440 | Disc lesions or disc fractures or soft tissue injuries that cause chronic conditions. This can lead to severe discomfort and pain and impaired sexual function. |
| Shoulder | Serious | £11,980 to £18,020 | Shoulder dislocation or lower brachial plexus damage leading to pain in neck and shoulder as well as aching in elbow. |
| Clavicle | Fracture | £4,830 to £11,490 | The compensation amount awarded will depend on the level of disability caused, the extent of the fracture and whether the symptoms experienced are temporary or permanent. |
| Injuries to Pelvis and Hips | Moderate (ii) | £11,820 to £24,950 | This bracket includes injuries that result in hip replacement or other surgeries being needed. |
To learn more about how these amounts could relate to a Walsall accident, please contact our team for free legal advice. They can inform you quickly and easily if you're able to claim and provide you with a compensation estimate. 
No Win No Fee Walsall Accident Lawyers
Legal Expert can offer residents of Walsall a financially risk-free way to claim compensation for injuries that they suffered in a road traffic accident in Walsall or elsewhere. This is a No Win No Fee claims service, that you only have to pay for when you actually receive compensation.
How Do Fees And Charges Work?
We base the fee structure of our claims service on a Conditional Fee Agreement (CFA). The condition being, you only pay when our personal injury lawyer has successfully helped you to claim. So, there is no charge to begin your claim, and no charge for ongoing fees even if it takes months for settle your claim. When we do receive a settlement on your behalf, then we will take our fees from the payment.
Taking The Next Steps
If you are ready to make a claim, we can get started using our car accident claims service right now. All you need to do is call us at the number below. When you do, we will talk you through our claim onboarding process by asking you a number of questions. Answering these questions about your injuries and the accident you were involved in, enables us to learn enough about your claim to offer you some accurate legal advice. In most cases, this advice will be to take advantage of the claims service we offer as a simple way to get the compensation that you are eligible for.
Finding Out More
If you need an answer to questions such as, if I am injured in a non-fault crash can I still claim? Or any other questions, then all you have to do is give the number below a call. One of our team will answer any questions that you have and explain how our claims service works. We can get started on your claim straight away, without any delay, once you have all the information you need.
Contact Our Team And Talk To Us Today
Do you believe you have a viable reason to claim compensation due to the injuries that you have sustained in a road traffic accident in Walsall? If you do, then you should call Legal Expert today on 0800 073 8804.
Helpful Links
There is some useful information regarding road safety in the Highway Code, you can check it here:
Highway Code road safety advice
For more localised road safety advice, there is Walsall related information here:
Walsall road safety information
If you need to locate the County Court that deals with the Walsall area, you can check this page:
Walsall County Court information
Always report a road traffic accident to the Police. The local Police covering Walsall can be found here:
Local Walsall Police information
You will need to have your road traffic accident injuries treated professionally, here are the details of the local hospital in Walsall:
Local Walsall hospital information
On this page, you will find a Legal Expert detailed guide to claiming compensation for an arm injury:
A guide to claiming for an arm injury
At the link below, you will find our Legal Expert detailed guide to claiming compensation for a leg injury:
A guide to claiming for a leg injury
Further Helpful Articles
FAQs Regarding A Car Accident In Walsall
Please see below for answers to frequently asked questions after being injured from a Walsall traffic accident. 
How long after a car accident can you claim for personal injury?
In standard cases, you have three years from the accident date or three years from the date you became aware that your injury was caused by negligence to begin claims proceedings. However, there are exceptions to this rule so you can always call us if you'd like to learn more. 
Do you have to report a minor car accident to the police?
After being involved in a small collision, you may be wondering, "do you have to report a minor car accident to the police?". A car accident may need to be reported to the police if it resulted in injury or property damage and the drivers were not able to exchange relevant information at the time. 
Whether you've been injured from a bus crash in Walsall or have suffered a serious injury from a car accident in another part of the UK, we can answer any questions or queries you have about claiming. Contact us for free to learn more using the details above.