Portsmouth Car Accident Claims Solicitors – No Win No Fee Claims Guide
If you have been involved in a car accident in Portsmouth, you may be entitled to make a personal injury claim for compensation. And there is considerable legal support for you to do so.
But there are many aspects to making a personal injury claim you need to consider from a medical assessment to how to choose the best personal injury lawyer for you and your claim.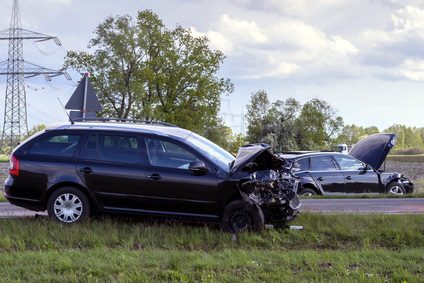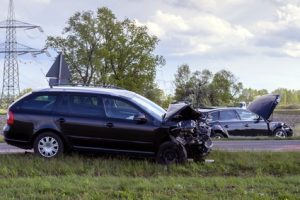 For road traffic accident compensation claims to be successful, your personal injury solicitor will need to demonstrate the car accident in Portsmouth was not your fault, you were hurt and that the accident happened in the last three years.
Although there is no hurry to make a personal injury claim, more personal injury solicitors encourage anyone who has been hurt in a car accident and intends on claiming to do so as soon as possible, not only is there a personal injury claims time limit but the amount of time it takes to resolve a claim can be many months, sometimes years for very complex.
This article highlights everything you need to know about car accident claims in Portsmouth.
With Our Panel Of Medical Experts, You Could Be Assessed Close To Portsmouth
As part of any personal injury compensation claims, including road traffic accident compensation claims, claimants will need to undergo a medical assessment.
This is something that can be arranged to be carried out close to you. The lawyers that we can provide work with many GPs in the Portsmouth area to provide medical assessments. Look at the table below to determine which medical assessor is closest to you.
| Ana Quintano Ruiz | Queen Street , 2 Spur Road, Cosham |
| --- | --- |
| Ayubur Rahman | Imperial Medical Ltd, The Natural Therapy Centre, 2 Spur Road |
| Ayubur Rahman | Lakeside North Harbour - Portsmouth, Western Road |
| Alba Sanchez Mascunano | Western Road |
| Kashif Aziz | Regus Lakeside North Harbour, Ground Floor Building 1000, Western Road |
| Ali Al-bahrani | Harbour private Suite, Queen Alexandra Hospital, Cosham, Portsmouth, PO6 3LY |
| Ayubur Rahman | Premier Inn Meetings Port Solent, Binnacle Way, Portsmouth, Hampshire, PO6 4FB. |
| Richard Fotiadis | Regus Building, Building 1000, Lakeside North Harbour, Ground Floor, |
Why It Is Important To Have The Right Solicitor Or Lawyer To Claim Compensation For Car Accident In Portsmouth
What is important in the success of your car accident personal injury compensation claim is that you get the right solicitor. This is dependent not on location – you don't have to use a Portsmouth-based personal injury solicitor even if you live there or your car accident was in Portsmouth – but one that is dependent on their expertise for working on personal injury claims similar to yours.
Compensation from personal injury claims can take several months, or even years to resolve. Knowing you have the right solicitor will ease your mind so always check that they are a member of the Solicitors Regulation Authority (SRA). The impact your personal injury solicitor will have on your life and recovery is important thus make sure you choose a regulated solicitor, one that specialises in personal injury claims and who offers a no win, no fee service.
Why You Should Read Reviews Of Road Traffic Accident Solicitors Near Portsmouth
Background research is how many of claimants begin the process of finding the right Portsmouth car accident claims solicitors. Online research is a great way of reading what other clients think of the service and what they learnt about making a personal injury claim. A key factor to look out for is the detail behind the Conditional Fee Agreement. Not all personal injury solicitors are 100% no win, no fee, charging a fee in the event of success, for example. In other words, your personal injury compensation could be a lot less than what you were awarded after paying the solicitor's fees.
Why Your Legal Team Can Be Based Anywhere In The Country
Many claimants think that they either have to use a personal injury solicitor in the place in which they live or use a personal injury lawyer in the place the where they had their car accident.
This isn't the case. In other words, if you were involved in a car accident in Portsmouth, you don't have to usea Portsmouth-based solicitor. Look beyond location, choosing a personal injury solicitor based on their expertise in your type of personal injury claim instead. But remember, what will be always be carried out locally to you is your medical assessment.
Examples Of Road Traffic Accident Compensation Cases We Can Conduct For Portsmouth
Personal injury compensation after a road traffic accident in Portsmouth can be arranged for different types of injuries. Even though cars are well-built and much safer than they use to be, the combination of the roads being busier, speed and inexperience can set the scene for serious road accident collisions.
Making Portsmouth car crash claims
Car accidents and road traffic collisions happen frequently on UK roads. Thankfully, we have some of the safest roads in the world but when accidents do happen, the injuries that can result can be life-changing. With this in mind, making a personal injury claim for the trauma and injuries suffered is essential for many claimants. A car crash can be anything from a rear-end shut to a side-swipe at a junction. If you have been hurt and it wasn't your fault, and the accident was recent, you may be able to claim car accident personal injury compensation.
Passenger injury and car accident claims
Road traffic collisions affect not just the driver but any passengers too. As a driver, to make a personal injury compensation claim, you will not be the guilty party or responsible for the crash. For passengers, they too have three years within which time they can make a claim for compensation. As a passenger, you would make your compensation claim for personal injuries in the same way. You must not have contributed to the accident, your injuries will need to be medically assessed (see the local list of Portsmouth GPs) and the accident must have happened in the last three years.
Minicab or taxi injury and accident claims
It is possible for Portsmouth car accident claims solicitors to work with claimants who were hurt in a road traffic collision that involved a taxi they were travelling in. Again, you have three years within which time to make a claim. Common injuries from car accidents can be anything from neck injuries to a concussion.
Claiming for accidents or injuries on a bus or coach
From school buses to public transport and coaches, there are road traffic collisions that happen which involve a bus or a coach. The injuries can be serious. Knee injuries, for example, are common when thrown against the seat in front. Whiplash can also be a painful injury in a bus crash and facial injuries are not uncommon either.
Pedestrian injury or road traffic accident claims
Pedestrians can be seriously injured when hit by a car. Even at low speed, injuries can be life-changing. Broken bones can result, with some fractures requiring surgery to re-set the bone and many months of recuperation. Pedestrian accident claims can run into thousands thus choosing a personal injury lawyer with extensive experience in dealing with such claims is critical.
Collisions and rear end shunts
Head on collisions and read-end shunts are more common than we think. Whiplash, shoulder and back injuries are common when involved in a rear-end shunt. Head on collisions can be very serious too, especially when they happen at speed. Facial injuries are not uncommon, along with abrasions and crush injuries.
Collisions and accidents at a roundabout
Roundabouts are designed to keep the flow of traffic moving but at busy roundabouts, traffic can be driving at speed. As well as rear-end shunts, 'sideswipes' from another vehicle suddenly changing lane are not unheard of either. Likewise, head-on collisions can be a common type of road traffic island at a roundabout. If this has happened to you, and you weren't at fault and you were injured, you need advice from a leading Portsmouth car accident claims solicitor.
Examples Of Common Car Crash Injuries We Can Help You Make A Claim For
The nature of injuries after a road traffic collision will depend on several factors such as your location in the vehicle when the collision happened, speed, how many other cars were involved and so on.
Injuries to the neck, such as whiplash
Whiplash results when there is a sudden snapping forward and back of the head, resulting in the spine in the neck being forced straight. This can lead to soft tissues damage, strained ligaments as well as damage to the spine itself. Incredibly uncomfortable, some claimants with whiplash may also suffer from long-term nerve damage.
Injuries and harm to the back
The spine is the main column that houses the central nervous system and is commonly injured in road traffic accidents. A rear-end shunt, for example, especially at speed can cause someone to be temporarily lifted from their seat and then slammed hard back into the seat again. The result can be a spinal injury leading to difficulty walking or moving. In some cases, severe spinal damage can lead to paralysis. Find out more about back injuries with our handy guide.
Examples of severe an/ or long-term injuries
Severe and long-term injuries are life-changing. In other words, a claimant is unable to do the job they once did or enjoy the activities they once did. As well as physical injuries, post-traumatic stress could also be the crippling emotional impact of a car accident in Portsmouth. We also work with the families of people killed in road traffic accidents to make fatal car accident claims.
Accidents and Danger Spots in Portsmouth
The Department of Transport maintains various statistic relating to road accidents and casualties on UK roads. Statistics highlight that outside of London, Portsmouth is the most dangerous place to ride a bike with 983 cycling tragedies on Portsmouth roads in the five years up to 2016. A recent 2017 fatality on the high street of a pedestrian also highlights how our roads, congested with traffic, presents a danger to all road users.
Across Hampshire, there were 2,490 accidents on the roads but these figures don't include the motorway or trunk roads, or the cities of Portsmouth. Southampton and Isle of Wight. This accident resulted in 3,056 casualties with 642 road users being killed or seriously injured. Of this figure, 45 were children under the age of 16 years.
| Location/ Street Name | Number of accidents / year |
| --- | --- |
| London Road | 398 accidents in 10 years |
| Eastern Road | 235 accidents in 10 years |
The Portsmouth road accident map shows a staggering 2,000 incidents on the roads of Portsmouth and the surrounding area. Thankfully, the majority were slight, with some 425 counted as serious. Unfortunately, there were 9 fatalities on the roads during the same period, including one cyclist fatality and 3 pedestrian fatalities.
Portsmouth Road Traffic Injury Or Fatality Statistics
| | 2011/ 12 | 2012/ 13 | 2013 / 14 |
| --- | --- | --- | --- |
| Other | 5 | 2 | 6 |
| Car | 26 | 31 | 27 |
| Motorcycle | 27 | 29 | 18 |
| Bus | 0 | 0 | 0 |
| Pedestrian | 44 | 25 | 36 |
Portsmouth Road Traffic Fatality Statistics
| | 2011/ 12 | 2012/ 13 | 2013 / 14 |
| --- | --- | --- | --- |
| Other | 0 | 0 | 0 |
| Car | 0 | 2 | 1 |
| Motorcycle | 0 | 0 | 0 |
| Bus | 0 | 0 | 0 |
| Pedestrian | 0 | 1 | 0 |
Portsmouth car accident claims solicitors have a wealth of experience in negotiating the best possible personal injury settlements for their clients. Portsmouth is a busy city with residents havinglong-heldconcerns about the increasing volume of traffic on the city's roads including heavy goods vehicles. A busy port and a thriving tourist industry also make for busy roads. It is no surprise that road traffic collisions between vehicles andthat pedestriansare hit, as well as cyclists. The number of cyclists hurt in road traffic collisions in Portsmouth in 2017 rose once again, with this category being 11% of all road traffic accidents in the city.
No Win, No Fee Solicitors For A Road Traffic Accident In Portsmouth
No Win, No Fee agreements protect the claimants right from paying fees should their personal injury claim after a road traffic accident in Portsmouthfail.
How do you fund a claim?
Before 2013, anyone who made a successful personal injury compensation claim kept all of the money. But a change in the law meant that this is no longer the case unless you take out an insurance policy relating to your claim. Likewise, not all personal injury solicitors charge the same success fees so it is important that you fully understand what is involved with no win, no fee agreements.
What Steps Should You Take Next?
Whether you are looking for more information or have decided that you want to pursue a compensation claimfor injuries you received in a car accident, Legal Expert isthe go-to company to call.
Where to find out more
To make the right choice for you, you need to be in possession of all the facts and that means;
A broad base of research about personal injury claims
Information that is tailored specifically to your case
To find out more you can search the Legal Expert website where we continually add more information on personal injury claims, specific injury claims fact sheets and more.
You can also use the contact form including starting your claim online or alternatively, you can call the team on 0800 073 8804.
Start Your Claim For A Car Accident In Portsmouth Today
If you have decided to start your claim for personal injury compensation, start your claim by using the online claim form.
Or, you may want to seek advice from a personal injury solicitor about your case, chances of success and so on. You can call us on 0800 073 8804 or use the live chat to request a callback.
Helpful Links
Highways information A copy of the Highway Code can be found online, on this link.
Local information on safety on the roads– Want to find more information on how the local area are trying to heighten road safety? This link may be of some assistance.
Portsmouth Court– While you may not be required to attend court, it may be useful for you to know where the nearest one is.
Do You need to contact the Police to Report The Accident?
Hampshire Police– For reporting accidents, or getting police assistance this link should be beneficial.
Do you need to visit the hospital for treatment?
Portsmouth Hospital– Visiting the local hospital might be necessary. You can find out how to get there and what services they offer by clicking here.
RTA – Claiming– Claiming guides to RTAs can be seen by visiting this link.
Neck injury/ies (Whiplash)– Our complete guide on this type of injury can be seen on this link.
Other Useful Links