Liverpool Car Accident Claims Solicitors – No Win No Fee Claims Guide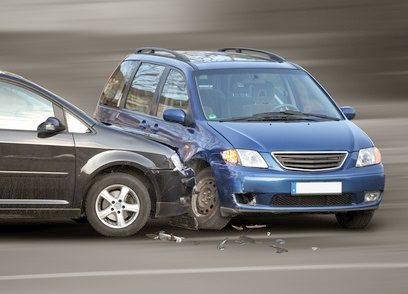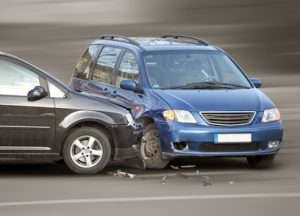 By Max Mitrovic. Last Updated 5th May 2022. If you're in Liverpool and have been involved in a car accident in Liverpool or elsewhere our guide contains all you need to know on choosing the best team of car accident claims solicitors to represent you in a personal injury claim . It contains all the information you need to know before starting a claim, and it also covers in more depth some of the more common injuries and accidents. Below, you will find information such as:
An explanation of why we think that getting yourself an impartial expert medical examination is one of the best things you can do to give yourself the best chance you can, to win your claim for injuries you suffered in a Liverpool road traffic accident.
Information on why it is imperative that you find the best solicitor you can to make your claim for injuries that you sustained in a Liverpool road traffic accident, and also why the location of your solicitor doesn't matter in the slightest.
An overview of the frequent types of road traffic accidents that occur every year in the UK, as well as some of the more common injuries that these accidents tend to cause.
Some of the main statistics and facts regarding road traffic accidents in the Liverpool area, and also a map that shows all of the major Liverpool road traffic accident hotspots.
An introduction to the national claims service that Legal Expert offers to people all across the UK, including Liverpool, as the best way to process a successful claim for injuries caused by road traffic accidents. We also cover the Conditional Fee Agreement (CFA) that we have based this claims service on.
You will undoubtedly have a few questions that you would like an answer to by the time you get to the bottom of this page, so just give Legal Expert a quick call on 0800 073 8804, and one of our team will be ready and waiting to answer them all for you.
Get Medically Assessed Close to Liverpool Through Our Panel of Medical Experts
We cannot stress enough that you really should undergo an expert medical examination so that you can submit the results of the examination as evidence of the severity of the injuries you sustained in a road traffic accident and successfully claim car accident compensation. This is the only way to be sure that your injuries won't be questioned, and potentially, your claim receiving less compensation. Legal Expert offers a free local medical examination in Liverpool as part of our claims service. The closest doctors who could perform this examination for free below are a few examples of the locations:
Dr Jahanzeb Noor Ali
88 Rodney Street
Liverpool
L1 2TQ
Dr Marta Molinero
72 Rodney street
Liverpool
L1 9AF
Choosing the Right No Win No Fee Car Accident Solicitor Covering Liverpool For You Is Crucial To Your Claim
How effective and knowledgeable your road traffic accident solicitors are at processing such claims, has a direct effect on your chances of winning your claim, and also how much compensation you receive if you win it. Whenever you are considering a firm of solicitors to represent you in a claims case, ask them the following three questions:
I need to get a medical examination; can you arrange one for free in Liverpool?
Can you show me that you have successfully processed a road accident claim similar to my own in the last 12 months?
Will you be able to offer me a fee structure based on a Conditional Fee Agreement (CFA)?
Reviews for Solicitors for Road Traffic Accidents in Liverpool
If you can find a website that covers reviews of solicitors who process road traffic accident claims for clients, this is a good source of initial information for building a list of potential legal firms to represent you in your own claim. However, you must understand that not all reviews will be entirely accurate, and some could be completely fake. Therefore, always check the facts before choosing one particular solicitor.
Your Lawyer Can Be Outside Liverpool
You could engage a team of solicitors for road traffic accidents in Liverpool, the choice is yours. However, you will want the best legal team you can find, so that you have the best possible chance of being successful in your claim. Location should not be a consideration when choosing a legal firm, only how effective they will be, and what the chances of them winning your claim are.
Claims Our Road Accident Solicitors
A partial answer to the question, can I get compensation for a car accident? Is that it will depend on how experienced and capable your solicitor is in processing road accident claims. Here at Legal Expert, we handle many such claims each year. So many so, that we have uncovered certain trends with regard to the type of accidents we see our clients claim for time and time again. Some of these common types of road traffic accidents we have covered below.
General Car Accident Claims
Before we move on to tackle some of the most common road traffic accidents, we first need to cover the issue of liability. It doesn't matter what type of road traffic accident you are injured in when making a claim; it only matters that you can prove liability, prove that a third party caused the accident. In some cases, where nobody is at fault, it could be possible to make a non-fault claim.
Passenger Car Accident Claims
All car crash solicitors can claim compensation for passengers who are injured in a road traffic accident. In many respects, passenger claims are the easiest of all road traffic accident claims to process, as it is very rare that a passenger is the cause of the accident. Therefore, Legal Expert will be able to prove liability very simply and can even help you to claim against the driver of your own vehicle if they are found to be at fault.
Taxi Accident Claims
Every minicab and taxi driver in the UK is required by law, to have a valid public indemnity insurance policy at all times when they have a passenger in their vehicle. The same is true of other private hire services such as an airport transfer limo, or a private minibus. In these cases, Legal Expert would be able to claim against the insurance firm for injuries a passenger sustained in a road traffic accident in Liverpool.
Bus, Coach, Or Airport Transfer Accident Claims
Passengers on a coach or bus service in Liverpool who are injured when the vehicle is involved in a road traffic accident will be able to claim road accident compensation. The process involves making a claim against the Liverpool bus of coach firm that operates the service; Legal Expert would pursue them for compensation on your behalf.
Accidents Injuring Pedestrians
Of all the road traffic accident claims we make here at Legal Expert, the most serious injuries we see are often suffered by pedestrians that have been hit by a moving vehicle. Even a fairly low-speed collision can result in catastrophic, even fatal injuries to an unprotected Pedestrian. Therefore, when we process a claim for pedestrian injuries, we know we may need to seek additional types of damages to compensate the victim for ongoing health problems and loss of life quality.
Rear End Car Accidents
Of all the reasons here at Legal Expert that we process claims for road accident compensation, on behalf of our clients, rear end shunts are by far the most common. Even a low-speed rear-end shunt can cause whiplash in either the driver or the passengers of the vehicle that was shunted. Even though these can be fairly minor accidents, they are still well worth making a compensation claim for, as the cost of repairs alone for a rear end shunt in the UK averages around £1,500.
Roundabout Accidents
In one of the sections further down this page, we have included a map of all of the road traffic accident hotspots in Liverpool. You will clearly be able to see when you check this map, that many of the Liverpool road traffic hotspots are either on a roundabout or a major road junction. A busy roundabout is a danger when combined with a distracted or negligent driver, the possibility of such a driver causing a multi-vehicle accident is very real. If you are injured in such an accident, a personal injury lawyer will be able to help you claim.
What Injuries Could You Commonly Expect After An RTA (Road Traffic Accident) In Liverpool?
If you were to look at car accident claims statistics, you would find that there are certain types of injuries that are caused by road traffic accidents for more frequently than others. Below, you will find an overview of some of these common injuries that you may need to claim for after a road traffic accident in Liverpool.
Whiplash
The single most commonly caused injury in road traffic accidents across the entire UK each year is whiplash. Whiplash is a strange injury, one that is very easily caused, yet very hard to treat. Even the mildest case of whiplash can take weeks to clear up. We recommend you take us up on our offer of a free medical examination in Liverpool to help support any claim for whiplash you make.
Back Pain
Whiplash might be the most common injury sustained in a road traffic accident, but upper back and neck injuries are almost as common. Additionally, these are usually much more serious injuries than whiplash. The neck and upper back muscles can be damaged in the same types of accidents that cause whiplash. Damage to the upper spine is easily caused by a moderately fast collision.
Serious Injuries
Of all the injuries that we process a personal injury claim on behalf of our clients here at Legal Expert, it is the serious injuries that always attract the highest level of compensation. These types of injuries will have a serious effect on the life of the sufferer and leave them with a long-term or permanent disability of some kind. Paralysis, amputation, brain damage and severe psychological problems such as post-traumatic stress disorder all fit into the serious injury category.
Dangerous Roads In The Liverpool Area
Liverpool, as with any large city, has its fair share of road traffic accident hotspots. The three most dangerous roads with regards to road traffic accidents in Liverpool are Victoria Street, Dale Street and the A5052.
| Street or Location | Number or RTA |
| --- | --- |
| Dale Street | 19 |
| Victoria Street | 26 |
| A5052 | 7 |
Aside from these three streets above, the map below shows that there are a number of additional, less serious places on Liverpool where road traffic accidents are quite common.
Combined Car Road Accident Injuries In The Liverpool Local Authority Area
The statistics below pertain to road traffic accidents in the Liverpool area for the years 2014, 2015 and 2016. Please note that the number of pedestrian accidents is fairly high compared to other cities in the UK.
| | 2014 | 2015 | 2016 |
| --- | --- | --- | --- |
| Other | 10 | 4 | 7 |
| Car | 57 | 62 | 59 |
| Motorcycle | 42 | 39 | 36 |
| Bicycle | 47 | 34 | 44 |
| Pedestrian | 98 | 92 | 103 |
How Many Of These Were Fatal Road Accidents In Liverpool?
This table below is based on the same road traffic accident data for Liverpool, but it has been filtered on lethal accidents only. Again, the number of pedestrian fatalities in Liverpool is fairly high.
| | 2014 | 2015 | 2016 |
| --- | --- | --- | --- |
| Other | 1 | 0 | 0 |
| Car | 1 | 0 | 2 |
| Motorcycle | 3 | 1 | 1 |
| Bicycle | 0 | 1 | 0 |
| Pedestrian | 3 | 8 | 3 |
Potential Payouts For Liverpool Car Accident Claims
If you've been injured in a car accident in Liverpool due to another road user's negligence, there are two potential heads of claim you can receive in compensation: general damages and special damages. General damages address the pain and suffering caused by any physical or psychological injuries. You can also claim for special damages if you've suffered financial losses due to the injury.
It can be difficult to estimate the amount of compensation you could receive as every claim is unique. The amount of Liverpool car accident compensation awarded following  a successful claim is based on many factors, including the severity of your injury and if any permanent health issues have been caused. Below is a list of compensation brackets provided by the Judicial College.
The guidelines they provide are often referred to by solicitors to help them when valuing your claim. The figures from the Judicial College have been included in the table. However, please only use them as a guide because the payouts for Liverpool car accident claims you could receive will vary depending on your individual case.
| Injury Type | Severity | Compensation Bracket | Potential Symptoms |
| --- | --- | --- | --- |
| Leg | Severe (ii) | £51,460 to £85,600 | Very serious injuries that cause permanent mobility issues with the need for crutches or walking aids for the remaining portion of the injured person's life. |
| Knee | Moderate (ii) | Up to £12,900 | Injuries might include lacerations, bruising or twisting injuries that cause continuous discomfort, aching or occasional pain. |
| Achilles Tendon | Serious | £23,460 to £28,240 | Division of the tendon has been repaired but residual weakness will remain with a limitation of ankle movements and other symptoms. |
| Skeletal Injuries | (d) (ii) | £4,080 to £6,060 | Cheekbone fractures that are simple where reconstructive surgery is required. However, there will be a complete recovery. |
| Jaw | (e) (ii) | £28,610 to £42,730 | Very serious multiple jaw fractures leading to prolonged treatment and permanent symptoms including restriction to eating and severe pain. |
| Shoulder | Severe | £18,020 to £45,070 | Often associated with neck injuries that involve brachial plexus damage. |
| Foot | Moderate | £12,900 to £23,460 | Metatarsal fractures that are displaced causing permanent deformity and continuous symptoms. |
| Neck | Moderate (i) | £23,460 to £36,120 | Fractures or dislocations causing immediate and severe symptoms that could require spinal fusion treatment. |
| Leg | Less Serious (ii) | £8,550 to £13,210 | Simple femur fracture with no articular surface damage. |
| Chest | (c) | £29,380 to £51,460 | Where there has been lung and chest damage that results in an ongoing disability. |
Please remember that the table above is not a guarantee of what you could receive as every claim is unique.
Whether you're claiming through car accident solicitors for Liverpool or would like to claim directly, you can also receive special damages if you have sufficient financial evidence showing the value of the losses. Losses you can claim for include loss of earnings, travel expenses and adjustments required to your home. Evidence examples could include payslips, receipts, bank statements and invoices.
Would you like a compensation quote that relates specifically to your injury? If you've suffered a car accident in Liverpool, our advisors can give you a closer estimation based on your specific case. Contact us today using the above details.
No Win No Fee Solicitors For Road Traffic Accidents Covering Liverpool
Legal Expert can offer residents of Liverpool and all across the UK with a risk-free way to process a compensation claim for injuries that they have suffered in a road traffic accident. Our No Win No Fee claims service can help them to get a free local medical examination, as well as arrange for them to be represented legally by the best team of solicitors to suit their specific claim.
As The Claimant, What Fees Do I Have To Pay?
The Legal Expert national claims service and the No Win No Fee car accident solicitors we offer as part of this service operate under a very simple fee structure. When you begin your claim, there is no charge at all. As we make your claim, even if it takes many months, there is no charge at all. And if, in the unlikely event that we fail to successfully make a compensation claim for you, then we won't charge you anything in total. The only time that we will ask you to pay our fee is when you have actually been awarded a compensation settlement.
How To Proceed
If you are ready to take legal action, such as starting a car crash claims process, then call Legal Expert today on the number below. When you do, one of our team will spend a little time asking you some questions about your injury and the accident that caused it. Once we have enough information about your specific claims case, we can offer you some free legal advice on what we believe your next move should be. In many cases, this is going to be to use our claims service to get you the compensation you are eligible for.
Get More Information
If you would like some information about our national claims service, and why we believe we offer the best option to process a road traffic accident claim, then call us at the number below. One of our legal team will be available to answer any questions you have, and also talk you through the process of starting a compensation claim for injuries that you have suffered in a Liverpool road traffic accident.
Start Your Claim By Calling Legal Expert
Have you been injured in a road traffic accident in Liverpool? Do you believe that a personal injury solicitor may be able to claim compensation on your behalf? If so, call Legal Expert now on 0800 073 8804, and we can get your claim started for you today.
Helpful Links
At this link below, you will find all of the information you may need about the UK Highway Code:
Additionally, you will find specific road traffic and road safety information about the Liverpool are here:
Liverpool road safety information
If you need some info about the County Court that covers the Liverpool area, then you will find that info here:
Liverpool County Court information
It is vital that you report any road traffic accident that you are involved in in the Liverpool area to the local police, their contact details can be found here:
Local Liverpool Police information
It is also vital that you have any injuries you sustained in a Liverpool road traffic accident treated professionally, so here is the contact data for the local NHS hospital:
For our complete guide to claiming compensation for accidents at work please visit the link below:
The link below is to our guide on claiming compensation for accidents at work caused by a work colleague:
A guide to accidents at work caused by a work colleague
Other Helpful Guides