Criminal Injury Claims
Criminal injury claims are usually started when people have been innocent victims of assaults or attacks simply because they happened to be in the wrong place at the wrong time. The damage caused in such an assault or attack frequently goes beyond just the physical injuries. While the psychological injuries may not be visible, they are more likely to do more harm over the long term.
If you were injured as a result of unprovoked violence by another person, you may be entitled to file a criminal injuries claim. You may also be eligible to claim compensation if your child, spouse, parent or partner was injured or killed as a result of a criminal action.
The CICA or Criminal Injuries Compensation Authority is a government funded body that was established to ensure that those who suffered injuries as a result of an attack are sufficiently compensated for their injuries.
The Ramifications Of Being A Victim Of A Criminal Attack
A criminal attack may involve being mugged, beaten up, attacked with a weapon or sexually assaulted. Domestic violence and child abuse are also types of criminal attacks that people begin criminal injury claims for.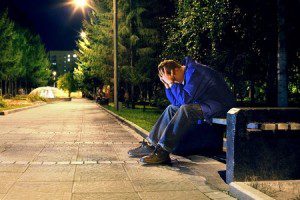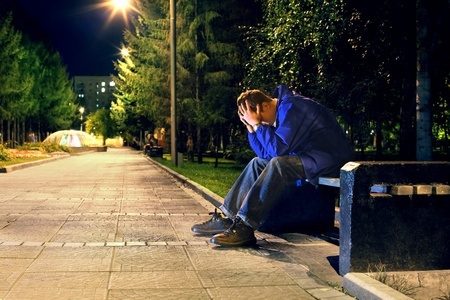 In any of the above instances there are likely be visible physical injuries to cope with – bruises, cuts or even broken bones.
In addition to these physical injuries, most people who are involved in any of the above incidents, often also suffer on-going psychological trauma. Some may suffer from depression and stress. Others may be plagued by panic attacks and find it difficult to go out anywhere without being afraid.
Some victims even find it hard to live their life as they did before the incident in question.
In criminal injury claims the law takes all of this into account and any victim of an unprovoked criminal attack may be compensated for both, their physical as well as their psychological injuries. They may also be compensated for loss of earnings or limited earning capacity if they have been forced to stay off from work for longer than 28 weeks.
Filing Criminal Injury Claims And What You Should Know
Successful criminal injury claims depend upon being able to prove two basic facts.
Firstly, you will have to establish that you were the innocent victim of a criminal act and you had no part at all in provoking the attack.
Secondly, you have to show evidence that the attack resulted in some kind of injury, whether physical or psychological.
You are entitled to make a criminal injury claim for compensation even if you were not directly assaulted or attacked but you were witness to a violent crime. For example if you were witness to another person being beaten up or to an armed robbery. In these cases you may escape physically unscathed but the incident can have a profound effect on you mentally.
You may find yourself experiencing inexplicable panic attacks at any time and generally find it hard to go on living your life as you did before. You should be compensated for this ongoing mental trauma.
How Criminal Injury Claims Differ From Other Personal Injury Claims
In broad terms, claiming compensation for an unprovoked criminal injury is similar to claiming compensation to any other type of personal injury that was due to no fault of yours. There is one difference however.
With most personal injuries caused due to slips, trips and falls, workplace accidents, accident at a construction site or medical negligence, the claim is filed against the person responsible for the accident. With criminal injury claims, this is not always possible.
While you may be able to identify the assailant in the case of domestic violence, there is every chance that you may not be able to identify the attacker in the case of a sexual assault, home invasion, mugging or other similar incidents. In many cases, the perpetrators of random acts of violence are never caught.
This could pose a major problem as it is impossible to seek redress from a criminal who remains unidentified. Even in the event that the perpetrator is arrested, charged and convicted of the crime, they are unlikely to have the funds to cover the claim.
To overcome these problems, all compensation claims for criminal injuries are handled by the Criminal Injuries Compensation Authorities. This organisation ensures that anyone who suffers injuries from witnessing or being involved in a crime is adequately compensated even if nobody was convicted or even arrested for the crime.
When you file your claim with the CICA, you do not need to sue the guilty party directly. You do not even need to identify the guilty party. All you need to do is prove the two facts mentioned above- that you were an innocent victim and that you suffered injuries because of the crime in question.
CICA's Terms And conditions For Awarding Compensation
In addition to establishing that you were an innocent victim and that you were injured in the unprovoked criminal act, you must meet a few other eligibility criteria in order to be able to file a criminal injury claim with the CICA:
You must be a resident of the United Kingdom or member of the EEA (European Economic Area).
Filing a formal report of the assault at the police is a mandatory requirement of the scheme.
You must file the claim within 2 years from the time of the incident.
Your personal injury must be valued at more than £1,000. The scheme only makes provisions for compensating serious injuries.
When investigating your case, CICA takes into consideration the way you behaved before, during and after the attack. They will also investigate if you have any criminal records and will look into whether or not you cooperated with the police.
The CICA does not award compensation for the first 28 weeks of lost income. Moreover, there is a cap on the total amount they pay out for lost earnings, which means you may not be fully compensated for the total income you have lost because of your injuries.
The CICA does not cover your legal costs, which means you will have to pay your solicitor's fees from your own pocket. You cannot claim reimbursement for it.
Why You Should Hire A Solicitor To Represent You
Knowing that you will not get reimbursed for the solicitor's fees can be a major deterrent for most people. You may begin to question whether you really need a solicitor at all to file your criminal injury claim. Surely the Criminal Injuries Compensation Authority will pay you what is due to you if you file the claim yourself?
The CICA is committed to helping out genuine victims of crime and will definitely award you the compensation that is due to you. However, filing the case yourself is no easy undertaking.
First, you have to make sure that you meet all of the organization's eligibility requirements. Then you have to complete all of the formalities and paperwork, ensuring that everything is filled out completely and correctly. Not only is this tedious and time-consuming but there is also a lot of room for errors that may disqualify any criminal injury claims.
An experienced solicitor would have filed numerous criminal injury claims for several other victims and they would be familiar with the legalities involved.
They will help you put together a strong case demonstrating that you were unwittingly caught up in a criminal act and that you have suffered an injury as a result of the act. The stronger your case, the better your chances of getting the highest compensation possible, which will allow you to start putting your life back together.
Your solicitor will also make sure that you are adequately compensated for any short and long term medical treatment that you require.
When you hire a solicitor to file your case, you can take advantage of the No Win No Fee clause, which means you get the benefits of the solicitor's experience and expertise without having to pay any money upfront.
You only have to pay if the solicitor wins the case for you. Most times the amount is a small percentage of the total amount that you win by way of compensation.
How Much Can I Claim For A Criminal Injury?
The compensation amount you can expect to receive for a criminal injury claim will depend upon the type and extent of injuries you have sustained and the long-term effect it has had on your life, including any limitation in your ability to earn a living.
When you file your claim, the CICA first looks into all the facts presented to them in order to find out whether you were in fact an innocent party in the criminal act and whether your physical or psychological injuries are a direct result of that criminal act. You will be awarded appropriate compensation only if both of these facts can be established without any doubt.
The CICA has set fixed amounts for various types of injuries. In addition they will also compensate you for medical expenses, loss of income and other actual expenses for damages directly associated with the crime.
The Criminal Injuries Compensation Authority's minimum payout is £1,000, which means your injuries must be serious enough to merit this minimum amount. The maximum payout for the most severe criminal injury claims is £500,000.