Wrexham Car Accident Claims Solicitors – No Win No Fee Claims Guide
Claiming For Road Traffic Accidents In Wrexham
Have you been involved in a car or other road accident in the Wrexham area? If so, you may be searching for a competent Wrexham car accident claims solicitor or solicitors who covers the Wrexham area who can help you to claim compensation. In this guide we will look at just some of the different circumstances under which you could be involved in an accident on the roads in the UK. We will also look at some of the common forms of injuries you can suffer, and how best to go about getting compensation.
No matter how you were injured, whether whilst walking across the road as a pedestrian or whilst riding as a passenger on public transport, other road users owe you a duty of care. This means that they should drive in accordance with the Highway Code and always pay due care to what is going on. If they failed to do so and that failure caused you to be injured, you need to make a claim for your injuries. At Legal Expert we have specialist car crash solicitors who can help you do just that.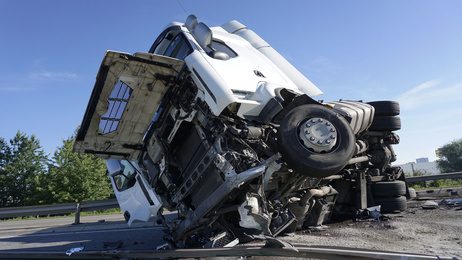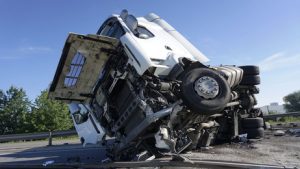 A key part of any type of personal injury claim is being able to clearly show that someone else was liable for your injuries. If however you were in part responsible for your accident you could still be able to make a claim. Any compensation due will be paid at a reduced rate to account for the share of liability you contributed to the accident. However you were injured it is always worth looking at whether you could make a compensation claim. Our team are on hand twenty four hours a day seven days a week to answer your call.
Read the rest of this guide to learn more about the car accident claims process and how best to navigate it. When you are ready to find out more, or to make a claim, you can do so by calling our team on 0800 073 8804.
Have A Medical Exam Close Wrexham With Our Medical Expert Panel
After any type of injury, no matter how serious it is or isn't, you should get any and all necessary treatment. After this an attending ambulance, GP, or hospital medic can produce a medical report. This can help to form the basis of your compensation claim. It will state what injuries you suffered in a road traffic accident in Wrexham, as well as details of when and how the injuries were sustained. It should also note what the effect of these injuries will have on you. The report should also say what treatment you have received. We also recommend you have another medical assessment with a member of our panel of experts. These are the experts close to Wrexham:
Catrin Finch Centre,
Wrexham consultation room,
Glyndwr University Campus,
Wrexham,
LL11 2AW
Back to Health Chiropractic Clinic
160 Chester Road,
Garden Village,
Wrexham,
LL12 8DS
We work with a panel of medical experts across the UK and will always try to make sure that we use one of our experts closest to you.
Ways To Find The Right Solicitor For Your Car Crash Claim
We cannot emphasis enough how important it is that you work with the right car crash solicitor on your claim. Your personal injury solicitor is the lead person conducting your claim. They will gather evidence together and will set the amount of compensation that the claim is seeking. They will also have to view sensitive information personal to you, such as medical report and similar information. You should also remember that you can only make your claim once. If you do not get your claim right, you won't have another chance to make it again. Below we look at what separates the best Wrexham car accident claims solicitors from the rest.
Reviews of road traffic accident personal injury solicitors
Whilst reading reviews of road accident solicitors and in fact different legal services available in your area, doing so is not a substitute for talking directly with a solicitor. Reading reviews will give you an idea of the different types of services provided as well as what level they are provided at. When looking at different firms you might see that there are large differences in the success fee charged. Whilst it might initially seem prudent to go for a firm charging a lower rate, they may also only be able to secure you a smaller car accident claim settlement. The same injury could attract different levels of compensation within a band. Meaning that your solicitors experience plays a big role in how much you could get. Talk to our team to find out more after you have looked at solicitor reviews.
Do I need to use a solicitor local to my area?
One of the biggest reasons why people are often looking for Wrexham car accident claims solicitors is that they believe that they need to use the services of a road accident solicitor who is based in their area. Whilst this misconception is very common, it is not one which you should make or base your decision on. What is far more important than where a solicitor is based is what they can do for you and your claim. Do they offer a no win, no fee service? Do they have experience in the type of claim you are making? Your personal injury solicitor can be based anywhere, they just need to be able to handle your claim.
Different And Common Examples Of Road Traffic Accidents
Whilst it is a sad statistic, there are accidents on the UK's road network every day and week. Wrexham also has a reasonable number of accidents, as we will see in the statistics presented later in this article. If you have been hurt in a road traffic accident in this area, there are numerous circumstances which could have led to it happening. We will now look at just a few of these.
Car crash injury compensation claims
Car accidents can happen in a very wide range of circumstances. Car accident claims can be made for accidents which were caused by a drivers carelessness, or when an accident is caused by someone else's speeding. Accidents can also be caused by a driver using a smartphone whilst driving. However your accident happened, if someone else was to blame, you could be awarded compensation.
Passenger injury compensation claims
In car crashes a passenger could be hurt or even killed. In almost every case of a passenger being injured they would not have been responsible for the accident. As such claims can often be clear cut. We can help those injured as a passenger in a public or private vehicle. We can also help the families of those killed in a fatal car crash in Wrexham. In our guide to making a claim as a passenger you can find out more about this type of compensation claim, and how to successfully make it.
Taxi injury compensation claims
Were you hurt in a minicab, taxi, or a vehicle booked through an Application such as Uber? If so, you could make a compensation claim. Such vehicles are known as private hire cars. They must have both private insurance and a public liability insurance policy in place, covering them for all eventualities. If the driver of the taxi was at fault, you could make a claim against them, or the company who they work for. If the driver did not undergo a thorough background check before being hired, you could make a claim against the operating company. You could also bring a claim against the driver of another vehicle, or even the local authority if the road itself led to the accident. Your personal injury lawyer will help you to make a claim.
Coach or bus injury compensation claims
Whilst there are many ways that a coach or bus can have or be involved in an accident, most happen because the vehicle has to stop suddenly in an emergency. If you were injured or hurt in any way physically or psychologically in such an accident, our personal injury solicitors can help you make a claim. We have produced a comprehensive guide to coach and bus emergency braking accidents as they are a frequent form of accident and claim.
Pedestrian injury compensation claims
When you are walking down the street the last thing you expect is to be involved in a road traffic accident. However sadly when crossing the street, even in a safe manor, people are hit. Such accidents can even lead to Wrexham car crash deaths. Pedestrians are more likely to be harmed or killed in a road traffic accident as they are not protected or cushioned from the impact or accident in any way, unlike the occupants of a vehicle who may have seatbelts and airbags to protect them. Pedestrians can be hit if car parks have not been properly maintained, causing a vehicle to crash.
Rear collision injury compensation claims
These are accidents where one vehicle impacts the rear of another. Whilst it might seem like the vehicle which impacted the other was at fault, either the front or rear vehicle could have been at fault. Whether or not you can make a claim for a rear end road traffic accident in Wrexham is dependent on whether or not you were liable for the accident, ie. was it your fault?
Roundabout injury compensation claims
Any junction can be a space for accidents if drivers are not paying attention what other road users (be they drivers or cyclists), or pedestrians are doing. Roundabouts have a plethora of hazards and accidents can happen when entering or exiting the roundabout, or when switching lanes on the roundabout. If you were driving with care and did not cause the accident, you could be able to make a claim with a no win no fee personal injury lawyer.
Common Types Of Vehicle And RTA Injuries
There are numerous ways in which a person could be injured whilst in a car crash. Whilst we will look at some of the injuries which people can suffer, it should also be noted that we can help in instances of claims for a Wrexham car crash death.
In determining how much your settlement will be, your personal injury lawyer will look at how severe your injuries are, and how they will change your life in the future. If you have had to take time off work unpaid, or are no longer able to work, this will be taken into account in your settlement.
Below we have included two of the types of injury we most frequently help people claim for, as well as taking a brief look at more serious injuries.
Neck injuries, including whiplash
Whiplash is one of the most common injuries that our team sees from road traffic accidents. It can be caused in a variety of different accident types and can be an injury which leads to long term pain in the neck as well as parts of the back. There are many different ways in which the initial symptoms may present and it can sometimes take several days for you to realise you have whiplash. At the medical assessment carried out by our medical experts we can establish the extent of such injuries.
Spinal and other back injuries
Next to whiplash, injuries to the back can be extremely prevalent in car accidents. We are able to provide you with a solicitor to assist you in navigating the claims process. Remember, if you have suffered a back injury or been left with serious back pain after a car accident, you have to make your claim within the three year personal injury claims time limit.
Other severe forms of injury
There are many other ways in which you could be seriously injured in a road traffic accident. They can have devastating and life changing consequences for you, and the ones you love. Severe forms of injury from a road traffic accident might include:
Crush injuries to the feet or hands.

Paralysis, paraplegia, or serious trauma to the spine.

Severe burns over a large part of the body.

Coma and other severe head trauma.
Statistic For Black Spots In Wrexham
| Location/ Street Name | Accident frequency |
| --- | --- |
| Abbot Road | Multiple accidents |
| Mount Street/ Caia Road | Multiple accidents |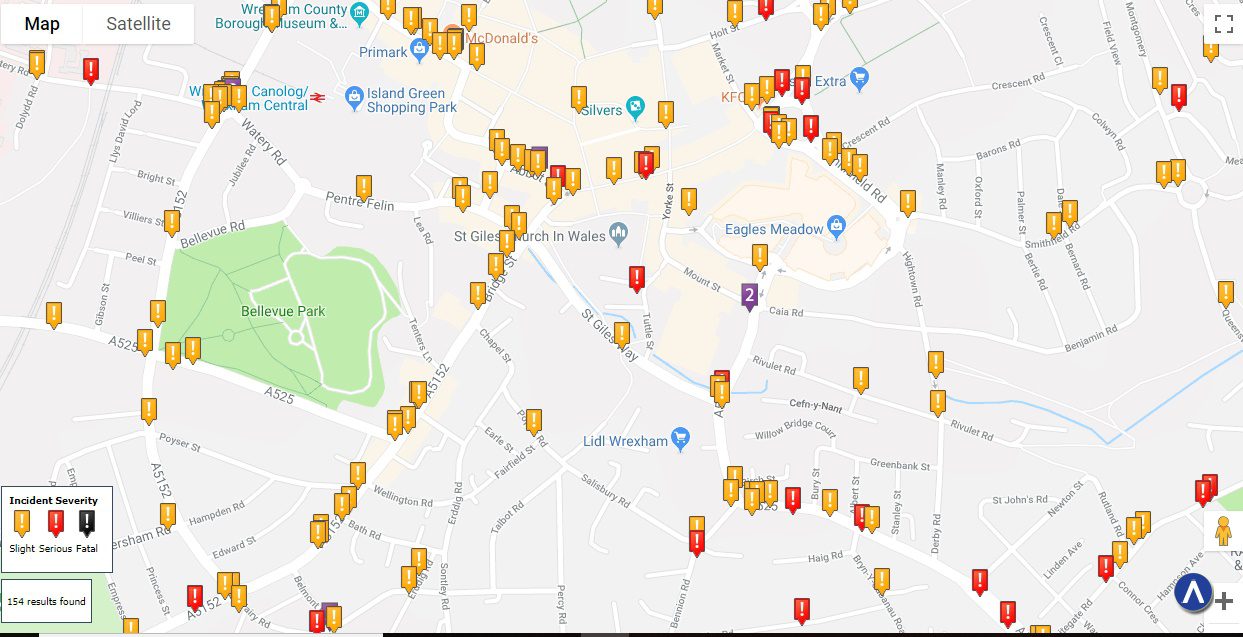 This map of road traffic accidents focuses on part of the Wrexham area. In the highlighted part of Wrexham, we can see that there were a total of 154 vehicle accidents of various severities over a five year period finishing in 2016.
Statistics Covering Injuries And Deaths On The Roads In Wrexham
Statistics showing road traffic accident deaths and casualties in Wrexham area.
| | Number of injuries and fatalities combined per year | | |
| --- | --- | --- | --- |
| Vehicle type | 2014 | 2015 | 2016 |
| Pedestrian | 15 | 12 | 7 |
| Cyclist | 16 | 11 | 7 |
| Motorcyclists | 17 | 16 | 14 |
| Car occupants | 11 | 24 | 31 |
| Others | 2 | 6 | 1 |
| Total | 61 | 69 | 60 |
Road Traffic Accident Deaths In Wrexham
Deaths on the road in the wider Wrexham area.
| | Number of fatalities per year | | |
| --- | --- | --- | --- |
| Vehicle type | 2014 | 2015 | 2016 |
| Pedestrian | 0 | 1 | 1 |
| Cyclist | 0 | 2 | 0 |
| Motorcyclists | 0 | 1 | 1 |
| Car occupants | 3 | 2 | 2 |
| Others | 0 | 0 | 0 |
| Total | 3 | 6 | 4 |
Additional Statistics And Information
Further statistics for the area show that of the number of people injured or killed over the the prior five years, a total of 29 children were injured or killed. The bulk of the children who were injured were pedestrians, whilst the next largest group were involved in cycling accidents.
No Win No Fee Personal Injury Compensation Claims
Some of the most common questions we are asked relate to our No win, no fee service. People often ask what this means, and if our services really have no upfront costs. To answer these questions, we can help you make a claim without having to charge you anything until you have won your claim. When we say this so the case, we mean it.
Payments for no win no fee claims
Another question we are commonly asked in relation to this type of aim is how do they work, and when will we charge a claimant. We really don't charge you a thing until your claim is completed. This means you can then pay for our services from your settlement. You don't have to worry about where to find legal fees from.
Ways to Start A Compensation Claim
No matter whether you feel you need more information about how the process of making a claim works, or are ready to make a claim now, your best step is to contact the team at Legal Expert.
Where to learn more
Making the right choice about such a big decision depends on having the right advice and answers to your questions. You can find the answers to any questions that you may have by browsing the rest of our site. Our team are also on hand to answer your questions via our online chat facility.
Call Us Now To Begin Your Claim
When you are ready to make your compensation claim, you can contact our specialist team. Call us today by using the number above, the chat feature, or by requesting a call back using the button above.
However your contact our team, we are looking forward to help you.
Helpful Links
The Highway Code
The Highway Code is applicable to motorists in any vehicle as well as cyclists using the UK's roads.
Wrexham Road Safety
This link provides information on road safety in the Wrexham area produced by the local authority.
Wrexham County Court
Contact information for and the address of the Wrexham County Court.
North Wales Police
Contact North Wales Police to report any traffic accidents or incidents in the Wrexham area.
Wrexham Hospital
Contact the hospital for treatment in the wider area.
Whiplash solicitors
Do you need a whiplash solicitor? If so, talk to the specialist whiplash solicitors at Legal Expert.
Further Related Guides