Widnes Car Accident Claims Solicitors – No Win No Fee Free Advice Guide
Making A Car Accident Claim
By Daniel Archer. Last Updated 1st August 2022. Are you looking for Widnes car accident claims solicitors who can help you to make a compensation claim? If so, we can provide you with solicitors who operate across the UK. Whilst they may not be based in your area, they can always help conduct your claim.
Car accidents can have serious consequences for those injured in them and in some cases the full extent of your injuries may not be known till sometime after the accident. That is why the personal injury claims time limit in the UK is three years from when you were injured, or when you discovered your injury.
Our team can answer questions such as "can I get compensation for a car accident" as well as helping you to collect all the evidence needed to make a claim. In our guide below, you can find out more information about making a claim for a road traffic accident which happened in Widnes.
Get Medically Assessed locally to Widnes by our Panel Of Medical Experts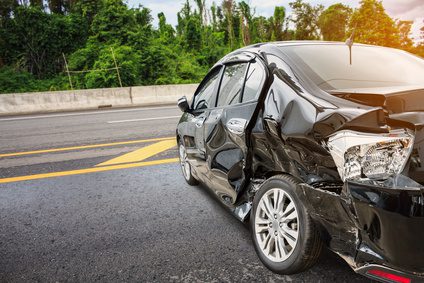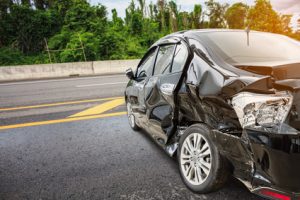 In order to make a claim you do not need to use Widnes personal injury solicitors. The only aspect of your claim which could need to be conducted locally to you is visiting a medical expert for an assessment. In the cases where the claimant is based in Widnes, we partner with a medical expert based in Warrington who can assess the extent of your injuries and their long-term impact on you.
Our Local Medical Experts Are Based In
85 Albert Road (Envy Hair Salon – Please report to Envy reception as Clinic is upstairs)
Widnes
WA8 6JS
27 Wilson Patern Street,
Warrington,
Cheshire,
WA1 1PG
Widnes Solicitors – How To Choose The Best No Win No Fee Car Accident Lawyers
If you have been injured in a Widnes car crash, you have no obligation to hire a solicitor from the local area. You are free to enlist the services of any lawyer in the country. Certain factors are more important than where a law firm is physically based. For example, a Widnes accident can cover a wide range of incidents. Certain law firms may specialise in different areas of law.
Our solicitors can assist you from any area of the country and cover a wide range of cases. We have handled many cases regarding road traffic accidents in the past and are therefore very experienced in claims such as these.
By using modern technology such as video calls and emails, our lawyers can help you remotely. However, if you wish to meet face to face with one of our legal professionals, we can arrange for this to take place as well. Get in touch today if you'd like our assistance.
Finding Reviews For Car Accident Lawyers In Widnes
Looking up and reading reviews of different personal injury solicitors in Widnes, or those who can cover the wider Halton area can be a good way to choose who to work with on your claim. Reviews can be helpful in establishing whether or not a solicitor has experience in your type of claim.
However, when choosing Widnes car accident claims solicitors, or those who can help claimants in the area, one of best things to do is to contact firms (such as Legal Expert) directly. Talking through different levels of services, and how fee structures work, as well as whether or not you can be offered a no win, no fee agreement, can help you to choose to work with us.
Remember, different personal injury claims solicitors in Widnes and across the country might have different track records in securing higher levels of compensation, as well as having different fee structures, leaving you with different amounts of compensation at the end of your claim.
Does The Location Of The Solicitor Matter?
When taking any type of legal action, such as making a car accident compensation claim, people often think that they need to use a solicitor who is based in their local area, such as a Widnes accident lawyer. However this is is not the case as today people can use solicitors from across the country. What is far more important than the location of your personal injury lawyer, is their knowledge, experience, and ability to conduct your claim.
The only part of your claim which will need to be conducted closer to you is your medical examination. As we have seen, we could organise for this to happen in your local area.
What Kinds Of Car Accident Compensation Claims Do You Handle?
The car crash solicitors that we can provide can help you to claim compensation for a wide range of different injuries as a result of a car accident in Widnes. Our Widnes solicitors team (not based in the area) can help with accidents, including these below.
General Car Accident Claims
Car accidents can happen in a very wide variety of ways. They can be serious or minor and could involve damage to you as a person, or to your property. However you have been injured, contact Legal Expert to find out how to make a claim.
Passenger Car Accident Claims
If you were involved in a car or other vehicle accident as a passenger, it is very likely you will not be at fault and will have had no control over the circumstances which led to the accident. You could have suffered minor or even serious injuries. As a result, you could make a claim for physical or psychological injuries.
Find out more in our guide to passenger accident claims.
Taxi Accident Claims
As with any type of road traffic accident, there are lots of different ways in which you could be involved in an accident in a taxi. Mini cabs and taxis are public hire vehicles and, as such, they must have adequate public and private insurance in place to operate. This covers both the driver and passengers in the event of an accident.
Bus or Coach Accident Claims In Widnes
If you need solicitors in Widnes to help you make a claim for an accident which happened on a bus or coach, we can provide you with expert solicitors covering the area. Injuries from bus and coach accidents can be more serious than from other types of road traffic accident as you will often not be wearing a seatbelt. If this has happened to you, read our guide here and call our team today.
Rear End Car Accidents
Rear end car accidents, or shunts as they are also known, refers to collisions which involve two (or more) vehicles, where one of the vehicles strikes the rear end of the other(s). A common type of injury from rear end car accidents can be whiplash.
Roundabout Accidents
Many road traffic accidents can and do happen at a roundabout. They can be caused by people failing to stop in time, obstructed views of other traffic, or drivers entering the roundabout before there is an appropriate gap to do so. If you have been injured as a result of an accident which was not your fault at a roundabout, contact our car crash solicitors today.
Pedestrian Accidents In Widnes
Pedestrian accidents in Widnes are as common as they are across the rest of the country and each year people have been hurt or even fatally injured by vehicles. Injuries suffered will have ranged from minor to serious and even life changing, affecting the rest of the victims life.
You can find out more about claiming compensation for a pedestrian accident in this guide.
What Types Of Injuries Can Be Expected After A Car Accident In Widnes?
Car and road traffic accidents, such as those which lead to road accident compensation claims, can lead to a variety of different types and severities of injury. As well as those listed below, you could also suffer many other types of injury.
Whiplash
Whiplash is a common injury which people experience in all manner of different types of road traffic accident. Whiplash can present in several different ways and if you think you have any of the symptoms of whiplash you should visit a medical professional as quickly as possible to get a diagnosis before visiting a Widnes solicitors.
Back Pain
If you need solicitors in Widnes because of back pain, or a back injury, we can provide you with an experienced solicitor who (whilst not based in the area) but will be able to handle your personal injury claim. Back pain and similar injuries could be caused by damage to the spine or the discs, as well as internal organs in your lower abdomen. Less serious injuries might also affect the musculature or connective tissues.
Serious Injuries
More serious injuries from a car crash could affect the head and brain (such as traumatic brain injuries), the internal organs (such as puncture wounds) and serious injuries to the back, torso or the limbs leaving the victim either paralysed, with severe breaks, or some level of disability.
Find out how much is the average settlement for a car accident by viewing our guide here.
Statistics For Incidents Which Could Lead To Road Accident Compensation Claims In Widnes
| Road / Location | Number of Incidents |
| --- | --- |
| M56 between J14 & J10 | 164 |
| Silver Jubilee Bridge (Widnes side) | 21 |
| Liverpool Road | 22 |
The map above shows road accident statistics for the Widnes area which happened between 2016 and 2017.
In the two tables below, we can see the number of road accidents and fatal road accidents in the Widnes and Halton area.
Car And Road Accidents In Widnes and Halton Local Authority Area
| Vehicle Involved | 2011/ 12 | 2012/ 13 | 2013/ 14 |
| --- | --- | --- | --- |
| Other | 37 | 37 | 25 |
| Car | 1 | 0 | 0 |
| Motorcycle | 4 | 12 | 3 |
| Bus | 0 | 1 | 0 |
| Pedestrian | 6 | 5 | 6 |
Fatal Road Traffic Accidents And Car Accidents In Widnes
| Vehicle Involved | 2011/ 12 | 2012/13 | 2013/14 |
| --- | --- | --- | --- |
| Other | 37 | 37 | 35 |
| Car | 1 | 0 | 0 |
| Motorcycle | 4 | 12 | 3 |
| Bus | 0 | 1 | 0 |
| Pedestrian | 6 | 5 | 6 |
Further Statistics And Information
At Legal Expert, we work with a panel of personal injury claims solicitors and lawyers who can cover claims in Widnes, and across the UK. They are able to offer no win, no fee services to people who have suffered injuries as a result of a road traffic or car accident in Widnes.
Sadly, road traffic accidents can be as common in Widnes as other parts of the UK. Statistics show that in 2013 there were 347 road traffic accidents in the wider area covered by Halton Local Authority. Of these, 307 were deemed as 'slight', 39 as 'serious', and one fatal accident. In a trend seen across the country, the number of accidents increased in 2014 to 376 overall. Some of the main road traffic accident blackspots in the Halton area include the A557, the A562 and the A5080, as well as the B5419.
Widnes No Win, No Fee Car Accident Claim Lawyers
No win, no fee contracts are offered by personal injury solicitors to claimants in order to help them to make a claim without having to make any payments or meet any fees upfront at the start of their claim. This also means that claimants will only have to make a payment if and when their car accident compensation claim is successful.
Does the Claimant have to pay any fees?
One of the biggest worries which people have, even when making a no win, no fee claim with a personal injury solicitor is that there will be lots of hidden costs or expenses if they lose their case, or even in the event of a win. We can guarantee that the Widnes accident lawyers (those not based in, but covering the area) will never charge you hidden extras.
You can read more about no win, no fee personal injury claims in this guide.
How to proceed
Whether you are ready to begin the claims process, or simply need further information about how to make a claim, such as "how much money can you get from a car accident settlement", talk to us today.
Get more information
At the start, making a car accident compensation claim might seem daunting. Being able to make the right choices about your road accident compensation claim requires having the right information to do so.
Find out the answers to any questions you have related to your car accident claim before working with solicitors in Widnes, talk to Legal Expert, discuss your options and learn more about the solicitors we could provide you.
Find out more in our car crash claims FAQ page.
Start a injury claim
When you are ready to start your car accident claim, talk to Legal Expert. We can provide you with experienced Widnes car accident claims solicitors who, whilst not based in the area, will have all the knowledge and experience necessary to conduct your claim in a timely manner.
You can start your claim by calling our team today on 0800 073 8804. You can also contact us by using the contact us link on this page, or the contact form. Alternatively, send us details of your claim in an email to office@legalexpert.co.uk and request a call back from a member of our car crash solicitors team.
Helpful Links
General Highway Code
Learn more about the general highway code as well as further rules of the road by following this link.
Local Road Safety In Widnes
Find out more information about wider road safety and the approach taken in the Warrington area at this link.
Widnes Magistrates Court
Link to the address of, and contact details for, Widnes magistrates court.
Do You Need To Contact The Police To Report A Car Accident In Widnes?
If so, you can contact the local police in Widnes by following the link above.
Do You Need To Visit The Hospital For Treatment?
Visit urgent care centre in Runcorn for emergency treatment for injuries such as whiplash.
Car Accident Claims With Legal Expert
Find out more about road accident compensation claims in our comprehensive guide.
Whiplash Compensation Claims Guide From Legal Expert
Find out how whiplash claims are calculated, as well as how much compensation you could be entitled to with this guide.
Further Guides