Walton-on-Thames Car Accident Claims Solicitors – No Win No Fee Claims Guide
Is it worth looking at a road traffic accident compensation calculator? What is the average compensation for a road traffic accident? In this guide to car accident claims solicitors we hope to answer these questions and more. We will also show you why you do not need to use Walton-on-Thames car accident claims solicitor to make a personal injury claim in this area.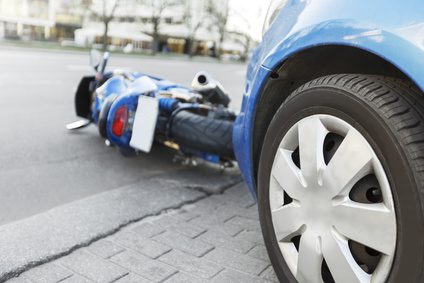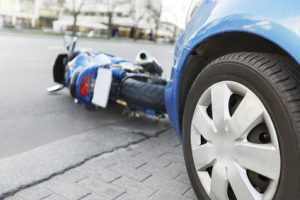 There are many different types of accident or injury which could be included in a road traffic accident claim and at Legal Expert we can help you to make any of the claims explored below as well as many others. You can also find more about general personal injury claims in Walton-on-Thames in this guide.
You can contact our team today by calling us on 0800 073 8801. Read on for the rest of our guide.
Your Claim Needs Medical Evidence, Have A Medical Assessment In The Surrey Area
The first thing which we recommend you do before looking for Walton-on-Thames car accident solicitors is to have a thorough medical exam and to get any treatment necessary. Your recovery and health should always be your number one priority. If you do choose to make your claim with Legal Expert we may send you for a second medical exam carried out by one of our panel of medical experts. This is so that we can build a complete picture of your injuries and what effect they may have on you in the future.
In this area some of our experts on our panel are located as follows:
Walton Community Centre
Manor Road,
Walton on Thames,
KT12 2PB
Hersham Day Centre
Queens Road,
Hersham,
Walton on Thames,
KT12 5LU
This list contains the locations of our experts in the immediate area, however we do work with a nationwide panel of experts.
Why Your Solicitor Is Important To Your Claim
We cannot emphasise enough the importance a solicitor plays in your claim. They will collect all the evidence necessary to make your claim and will conduct the whole claims process. All personal injury settlements are also determined within a banding for each injury. There is an upper and lower amount of compensation set. The better your solicitor, the higher your chances of getting a settlement at the top of the band.
Is it helpful to read reviews of solicitors?
When you are choosing between any product or professional service it can be both helpful and advisable to read reviews prior to making your final decision. Researching personal injury solicitors can help you understand more about making a claim and the services you could or should expect. Looking at car accident compensation amounts forums can also be a good way to see if a solicitors previous clients were happy with their service.
Whilst reviews can be helpful in learning more, talking to a large legal advice and solicitors firm such as Legal Expert can provide you with more grounded advice. We also have a wealth of legal experience to draw upon and many experienced solicitors who are part of our team.
Should I claims with a local solicitor?
You may think that if you were injured in Walton-on-Thames that you need to pursue your claim through Walton on Thames car accident claims solicitors. However you do not need to do so. In fact limiting your search only to solicitors in this area may mean that you do not find the best car accident claim company for your case, settling for what you can find in the local area.
Instead of basing your search for a solicitor or lawyer on their proximity to you, instead you should focus on their ability to conduct your claim in a timely manner, with experience. You should also look at their record of securing compensation. Are they often able to get claimants higher settlements? Today cases can be handled as easily from across the country as from across the street and you do not need to visit a solicitor in person. We hope this makes the process easier for you.
Examples Of The Kinds Of Vehicle/Car Accident Claims We Conduct
Each and every day across the country there are accidents on the road leading to injury. Walton-on-Thames is no exception to this nationwide pattern. If you have been involved in any type of road traffic accident you could be able to make a compensation claim. Whilst we can not give you a figure for an average compensation for a road traffic accident, we can show you just some of the different types of accident you could claim compensation for.
General car accident injury claims
There are many ways in which a car crash or accident can happen. Some of the most common reasons for accidents on the road are drivers being intoxicated, or otherwise not paying due care and attention to what is going on around them. Speeding is also a leading cause of accidents.
Passenger vehicle injury claims
Passengers in a car generally do not have any form of control over what is happening whilst driving or in an accident. As such if you were a passenger in a car crash it is highly unlikely that you were to blame in any way. As such car accident claim payouts for passengers can be easier to pursue.
Taxi accident and injury claims
Taxi accidents can happen in much the same way as any other type of car accident. What can complicate this type of claim is that there may be multiple parties involved in the claim. There could be the other driver, the taxi drivers employer, and various insurance providers who all need to be coordinated. As with any vehicle accident, taxi accident injury compensation amounts will vary depending on the type of injury suffered.
Bus and coach accident injury claims
If you have been injured whilst travelling as a passenger on a bus or coach, our personal injury lawyers could help you claim compensation. There are many circumstances which could lead to a bus having an accident. However most instances of accidents leading to injury involve the bus or coach breaking in an emergency. This can cause people to be violently thrown about the bus.
Pedestrian accident claims
As we will see from the accident statistics below, pedestrians are one of the most common victims of road traffic accidents. Pedestrians are more vulnerable as they are not protected from the crash as vehicle occupants are. Most instances of a pedestrian being hit happen when crossing the road, even at a designated crossing. However they can also happen in car parks or other spaces shared by pedestrians and drivers. They can also be caused by poor maintenance or the roadway causing accidents. In our guide to pedestrian accident claims you can find out more about how a personal injury solicitor can help you.
Rear end collision claims
Rear end collision accidents generally refer to situations where one car has struck the back of your vehicle. It could be caused by the driver behind not paying attention and failing to stop in time, or by them not having left a sufficient gap with the vehicle in front. One of the most common reasons to make a claim with a personal injury lawyer is for whiplash as a result of this type of accident.
Roundabout accident claims
In our guide to claiming for accidents at a roundabout you can see in more detail the circumstances which may lead to this type of accident, as well as the consequences of it. We also take you through the road traffic accident claims process. Common causes of accidents at a roundabout include people entering the roundabout when not clear, not paying due care and attention to other road users, and drivers talking on a mobile phone.
Injuries You Might Sustain In A Car Crash
Car and vehicle accidents can occur in many different ways and as such they can result in a plethora of different injury types which people need to claim compensation for. No matter the type of injury suffered, you could be able to claim compensation, however you should remember that in the UK there is a personal injury claims time limit of three years from your accident or the presentation of your injury.
Car accident injury compensation amounts can vary considerably and are dependant on what happened to you, how serious it was, and what the long-term effects (if any) will be. Find out more about some of the most common injuries from a car accident below.
Whiplash
When you think about injuries from a car crash most of us will immediately think of whiplash. It is one of the most common injuries from a traffic accident and is one of the most common reasons why people make a personal injury claim.
It is caused by the body, head and neck being jerked around at the moment of impact, straining and tearing muscles or connective tissues in the neck. Suffering whiplash can lead to restricted movement in your head, neck, shoulders, and upper back. The effects could get better in a few weeks or may last for many months. In the most extreme cases it could lead to a permanent injury. The presentation of whiplash can also be a little delayed from your accident. As such it is always worth seeing a doctor a bit later after to have your neck retreated.
Upper, middle and lower back pain
Aside from, and often in addition to, whiplash, injury to or pain in the back is a very common type of injury included in car accident claim payouts. As well as causing pain in the neck and shoulders, whiplash can also lead to injury through your back. Additionally, back injuries can be felt across the upper, middle, and lower back separately from whiplash. Back pain can be a tricky injury to treat and across the UK there are many people suffering every day with the effects of back pain. Whilst for some this is manageable with medication, for others it can be debilitating. We can not say an average compensation for a back injury from a car accident as settlements depend upon how severe an injury is, and any other effects it has had.
Car crash claims
for severe injuries
As with any type of personal injury claim, when you have been injured in a road traffic accident your resulting injuries could be very minor, or extremely severe. In the worst cases people lives will be changed permanently. Injuries can even be fatal. Some of the most serious injuries we have helped people to seek car crash compensation payouts for include cases of paralysis and spinal injuries, head trauma and brain damage, amputations, and severe burns. Typically those who have experienced these levels of injury will be able to claim much more than the average compensation for a road traffic accident.
If these injuries have left the victim unable to conduct their own claim, as could be the case after serious head trauma, a family member may be able to claim on their behalf.
Walton-on-Thames Accident Blackspots
| Location/ Street Name | Number of accidents |
| --- | --- |
| A3050 | Multiple accidents and several at the same spots through the town. |
| A3050/ Sydney Road | 3 accidents |
The graphic above shows a map of road traffic accidents which happened in Walton-on-Thames over a five year period to 2016. We can see that over this timeframe, there were 131 road traffic accidents in the area shown. It should be noted that this does not cover the whole area.
Walton On Thames Vehicle Casualty And Death Statistics
Statistics showing the number of people injured (all levels of severity) or killed on the road in Surrey
| | Number of injuries and fatalities combined per year | | |
| --- | --- | --- | --- |
| Vehicle type | 2014 | 2015 | 2016 |
| Pedestrian | 98 | 125 | 87 |
| Cyclist | 166 | 138 | 129 |
| Motorcyclists | 185 | 177 | 144 |
| Car occupants | 268 | 213 | 174 |
| Others | 18 | 26 | 19 |
| Total | 735 | 670 | 553 |
Numbers Of People Killed On The Road In Walton-on-Thames Area
Statistics for fatalities on the Surrey road network, per year and by vehicle type.
| | Number of fatalities per year | | |
| --- | --- | --- | --- |
| Vehicle type | 2014 | 2015 | 2016 |
| Pedestrian | 10 | 10 | 13 |
| Cyclist | 4 | 3 | 3 |
| Motorcyclists | 8 | 5 | 7 |
| Car occupants | 15 | 9 | 7 |
| Others | 1 | 1 | 1 |
| Total | 38 | 28 | 31 |
Extra Statistics And Information
Additionally to the statistics presented above, a percentage of those injured or killed on the road in Surrey over the last five years have been children. For statistical purposes, this is defined as those under the age of fifteen. In the five year period upto 2016, 173 children were seriously injured or killed on the roads in Surrey. The two largest types of accident leading to injury or death were pedestrian accidents (53%) and those in a car (25%). Click on our our child car accident personal injury claims calculator to find out how much compensation you could claim for injuries to a child.
No Win, No Fee
Road Accident Lawyers And Solicitors
What separates Legal Expert from the competition and means that you should use our services over those of Walton on Thames car accident claims services? We offer a no win, no fee service which is just that. Also called a Conditional Fee Agreement, this is a way for you to only have to pay for your personal injury solicitor if an when your claim is successful. This means that your solicitor will be dedicated to your case. If you are not awarded compensation, they will not be paid. This has the added benefit of reassuring you that if they have accepted your case, they believe there is a very high chance of it being successful.
Does the Claimant have to pay any fees?
Remember when choosing a solicitor, not all solicitors will be able to work with you through a conditional fee agreement, and some that do claim to do so will still include additional charges. Instead of using one of these firms where you can not be sure what you will pay and when, turn to Legal Expert. Our no win, no fee service really is just that.
How to proceed
Legal Expert helps claimants with a variety of different car accident claims in Walton-on-Thames and across the country, our team could be able to help you. Our experienced team has worked on all manner of different road traffic accident claims and are ready to start working on yours too.
Learn more about
car accident claims
Whether you are making a road traffic accident claim, or any other type of claim, the road traffic accident claims process can be complex to navigate. To be able to do so with confidence you need to have the right information. Through the rest of our website we have a plethora of different guides to claiming compensation, as well as how the claims process works. If you still have any questions after reading our guide, get in touch with our team by giving us a call.
Make A Claim Today With Legal Expert
Contact Legal Expert today to discuss your accident and injuries in confidence. You can call us using the number above or use the online contact forms available on this page to request a call-back from our team. Alternatively, you can also send us an email to office@legalexpert.co.uk.
However you choose to contact us, make your no obligation enquiry today and start your personal injury claim.
Helpful Links
What is the Highway Code?
Find out what rules you need to observe when on the UK's road network in this guide.
Road Safety And Emergencies In Surrey
Learn more about road safety in the county of Surrey in this guide.
Kingston upon Thames County Court
This is the county courts and combined court centre covering Surrey.
Walton Centre, Surrey Police
Do you need to contact the local police force to report a car or other road traffic accident? If so, follow this link to find contact information.
Walton Community Hospital
If you need non-urgent care after a road traffic accident, you could be treated at the local community hospital.
Pedestrian Car Crash Compensation Guide
Find out more about pedestrian car crash compensation payouts with this handy guide.
Delayed Whiplash Claims
The symptoms of whiplash are not always apparent straight after an accident. Find out more about delayed injuries, and delayed injury claims.
Further Helpful Guides