Swansea Car Accident Claims Solicitors – No Win No Fee Claims Free Advice
How To Make A Car Accident Claim In Swansea
Have you been involved in a car crash or other for or road traffic accident in the Swansea area? If so, you could be looking for Swansea car accident claims solicitors. At Legal Expert we are a nationwide claims service. Whilst we might not be based in Swansea, or your local area in general, our specialist team are able to help claimants from across the country to get the compensation they deserve and successfully resolve their personal injury claims.
Road traffic accidents can occur when one or more vehicle(s) collide, either with other vehicles, pedestrians, or stationary objects. There can be a variety of different factors which lead to them, commonly these might include negligence, driving whilst intoxicated, or other forms or reckless behaviour on the part of the driver (or other person) responsible for the accident. They may also be caused by badly maintained roads, or poor weather.
Those injured in a car crash can suffer a very wide variety of different injury types and severities. Typically, the personal injury claims time limit for making car crash claims is three years from the accident, or the discovery of your injuries.
In the rest of our guide below we look at what steps you should take after an accident to secure the maximum amount of road accident compensation possible.
You Could Have A Medical Exam Close To Swansea From One Of Our Panel of Medical Experts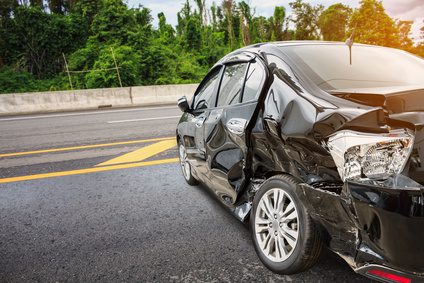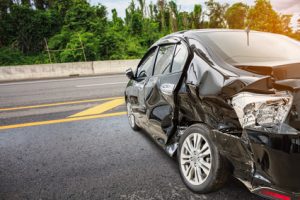 The first thing we always recommend anyone who has suffered an injury for which they could be able to bring a personal injury claim for is to seek medical assistance. This helps you to get any emergency or other treatment you require after your accident and also starts to build a body of medical evidence which can be used in your claim.
However, we also recommend that once you have started your claim with us, you also have an second, independent, medical examination. This will be able to record and changes in your injuries, or the presentation of new injuries/ injury symptoms. This medical exam can often be carried out close to you.
Our closest medical experts to Swansea are located at the following addresses
Regus Swansea,
Princess House,
Princess Way,
SA1 3LW
Sancta Maria Hospital,
Ffynone Road,
Swansea,
SA1 6DF
Swansea Clinic
Unit 5 Kingsbridge Business Park,
Gorseinon,
SA4 4HL
Canolfan Gorseinon Centre
Miller's Drive,
Gorseinon,
SA4 4QN
Swansea Consulting Rooms,
7 Tawe Business Village,
Phoenix Way,
SA7 9LA
Having The Right Car Accident Solicitor Can Be Important To Your Claim
Making any type of compensation claim can be a long and involved process. The whether you are using Swansea accident lawyers, or those provided by us from the rest of the country (we are not located in Swansea), you need to be able to trust and rely on them. You need to develop a good relationship with your solicitor as they will have access to what could be very personal details and information.
Equally, the right solicitor will be able to provide you with more than just the bare minimum in legal services. They will go the extra mile to help you through your recovery, and use their knowledge and expertise to maximise the compensation settlement for your car accident claim.
Remember, just because all solicitors are governed by the Solicitors Regulation Authority does not mean that they will all work in the same way, offer the same level of service and support to you, or be able to secure the same level of award. Given the impact of their role, it is always important to have the right car crash solicitors working on your claim.
Are Reviews Of Car Crash Solicitors In Swansea Helpful?
Online and offline reviews of products and services can be a helpful way to learn more about a service or service provider, in this case potential personal injury solicitors or lawyers you may use to make your claim. Looking at different reviews of a solicitor or different solicitors can be a good way to see whether other claimants have been happy with the service they received from them, and the settlement secured for them.
Whilst reviews can be very helpful, they probably won't be able to give you an accurate answer to questions such as "how much money can you get from a car accident settlement?". That is because settlements are calculated on your personal circumstances. For some information or questions there is no substitute to talking directly to a person. That is why our team are available all day, every day to take your call.
Do I Have To Use A Solicitor In Swansea?
The simplest answer to this question is not. Whilst you might live in, or have had your accident in Swansea, there is nothing restricting you to using Swansea car accident claims solicitors to handle your case. In fact, only looking at personal injury solicitors in Swansea could severely restrict your ability to find the solicitor with the right package of services, fees, and track record for you. Today the only part of your car accident claim which may need to be conducted closer to you is your medical examination. As we have seen, Legal Expert partner with several experts in the Swansea area who could help you.
Claims Our Road Traffic Accident Team Can Conduct For You
Legal Experts works with medical experts from across the country. Many of these solicitors have years of experience in conducting personal injury claims for clients involved in road traffic accidents, such as those we will look briefly at below. Whilst we are looking at several types of car and road traffic accident here this list is by no means exhaustive of the types of RTA claims we can conduct for you, it is useful to illustrate the types of claims we can help you with.
Standard Car Accident Claims
Do you need a car crash solicitor to help you to make a compensation claim for injuries sustained in an accident which was not your fault? Car accidents can happen in a variety of circumstances, such as those caused by snow and/ or ice. If you have been injured as a result of a car crash talk to our team who can quickly assess whether you can make a successful compensation claim.
Car Accident Claims For Injuries To Passengers
Passengers car accident claims can be made for accidents where you were injured whilst a passenger in a vehicle being driven by someone you know (such as a friend or family member) or by someone you do not know. They may also be made if you are a passenger on public transport or in a vehicle such as a taxi.
Claim For Injuries Caused By A Taxi Accident
Many car accident compensation claims will involve a taxi and/ or passengers in the taxi. This is because minicabs and taxis clock up many more miles per year than other, private, vehicles. Car accident claims involving taxis or minicabs will involve many of the same causes and result in many of the same injuries as other car accident claims. What makes them different is the role the taxi driver played in the accident, and their insurance.
Bus or Coach Accident Claims
Passengers involved in a coach or bus accident can suffer greater injuries than those seen in other road accident compensation cases. This is because a bus may carry a large number of people, many of which are standing up at the time of the accident, and none of which will be wearing a seatbelt. This means people may be thrown around a lot more inside the vehicle and suffer blunt force trauma to parts of their body. Injuries may also be caused by other people or luggage hitting them.
Pedestrian Accident Claims
If you are driving, riding, or cycling on the UK's roads you will have accepted that there is a certain level of risk in doing so. As a pedestrian walking down the street, or crossing the road in a safe way, you assume little risk and that drivers are paying due care and attention. That is why it can be shocking if you are involved in a road accident as a pedestrian. The personal injury solicitors at Legal Expert can help with injuries to passengers.
Rear End Car Accidents
Rear end collisions and shunts can lead to various different injury types. The most common of these affect the neck and shoulders and include whiplash, as well as other damage to the soft tissues of the upper back and the neck. Rear end shunts most commonly happen at times such as in queuing traffic, or approaching junctions. They may cause damage to you and to your vehicle. Both of these types of damages can be recovered in your personal injury claim.
Roundabout Accidents
Accidents at roundabouts can often be caused by drivers who are not paying due care and attention when they are approaching, entering, or leaving the roundabout onto a new road. They can also be caused when someone drives straight across a mini roundabout without looking at the position of other vehicles in relation to them.
Common Road Traffic Accident Injuries
Have you been injured in a car accident compensation claim? If so, you may have lots of different questions, such as "can I get compensation for a car accident" or "how much is the average settlement for a car accident". And whilst your injuries might seem to little to make a claim, they may well not be. Talk to us today to find out more information about making a claim.
In the sections below, we briefly look over some of the most common types of injury that you might be looking for a Swansea accident lawyer to help you with. Remember, whilst we are not located in Swansea we can still help you.
Whiplash
Whiplash is consistently one of the most frequent types of injury seen from a car or other type of road traffic accident. The effects of whiplash might be short lived, or long lasting, they can have a serious effect upon you whilst still suffering from them. As well as mobility issues and stiffness, whiplash can also radiate pain through your upper back, shoulders, arms, and jaw. Additional symptoms might include dizziness and headaches. You can find out more about whiplash claims here.
Back Pain
Alongside whiplash and other neck injuries, pain in the back is one of the most common injury types of injury which people involved in road traffic accidents suffer. It can be caused by the trauma of the impact, and may be more serious if hit from behind. Back pain can be very serious and can have a devastating effect upon you. It may make you less mobile and could place in constant pain during your recovery. Whilst you may not have been suffering back pain when you first saw a doctor, it may present later and could be picked up in the medical exam we organise for you.
Serious Injuries
Car accidents can lead to your suffering a variety of other different and serious types of injuries which you can make a road accident compensation claim for. Serious car crash injuries can be much more severe than than the more minor ones. The consequences could last for months, or even years of recovery and pain.
Statistics For Road Traffic Accidents In Swansea
| Location, road, or junction | 2016/ 2017 accidents or incidents |
| --- | --- |
| Welcome Lane | 1 fatal accident |
| New Cut Road | 2 serious accidents |
| A4118 | 3 serious accidents |
Above we have included a map of car and road traffic accidents in Swansea over the year 2016 and 2017. We can see that during this period there were a total of 105 accidents in the area shown, including 1 fatal accident.
In the tables below, you can see how many people were involved in road traffic accidents in the Swansea area.
Statistics Concerning The Number Of People Involved In Car, Vehicle And Other Road Accidents In Swansea
| Type of accident | 2014 | 2015 | 2016 |
| --- | --- | --- | --- |
| Pedestrians | 27 | 26 | 23 |
| Cyclists | 27 | 14 | 15 |
| Motorcyclists | 62 | 43 | 39 |
| Car occupants | 69 | 74 | 52 |
| Others | 6 | 14 | 6 |
Fatal Road Traffic Accident Statistics For Swansea (Number of People)
| Type of accident | 2014 | 2015 | 2016 |
| --- | --- | --- | --- |
| Pedestrians | 1 | 4 | 3 |
| Cyclists | 0 | 0 | 0 |
| Motorcyclists | 1 | 2 | 5 |
| Car occupants | 7 | 6 | 3 |
| Others | 3 | 1 | 2 |
The panel of expert personal injury solicitors who work with Legal Expert have a wealth of knowledge when it comes to making successful personal injury claim. Whilst we are not based in Swansea itself, our no win, no fee teams can still help you.
No Win, No Fee Specialist Car Crash Solicitors
A no win, no fee agreement, also known as a conditional fee agreement is a way for solicitors to offer their legal services to a claimant without the need for upfront fees to be paid. Contingent fee agreements mean that you will only have to pay any costs for your solicitors services if and when they win your claim.
Do claimants pay any fees before a case is complete?
The personal injury service we can provide you with will always have a 100% no win, no fee. Unlike some other firms we guarantee there are no catches, or hidden costs. When and how you will pay will always be clearly set out for you to understand.
Taking the next step
If you have been injured in a road traffic accident and are looking for Swansea car accident claims solicitors your next step should be to reach out to Legal Expert. Whilst we are not based in Swansea or the local area, we can provide you with a solicitor who has the ability to conduct your claim.
Get more information
Being able to make the right choice when it comes to the next steps in your legal claim can depend on having the right information and advice. Being able to talk to us means getting the answers to your questions and having them answered before providing you a solicitor. Find out further information in our resources before you call our team.
Start your Swansea car accident claim today
To start your claim contact our teams today by calling us on 0800 073 8804. You can also send us an email to office@legalexpert.co.uk or request a call back by using our online contact form.
Helpful Links
The Highway Code
Find out more about what rules and guidelines you and other drivers should follow when using the UK's road network.
Swansea Road Safety
Discover more about road safety and road safety plans in the Swansea area at this dedicated site.
Swansea Family And Magistrates Court
If your claim does go to court, it might be heard at the Swansea courts. Details of their location and contact information can be found here.
South Wales Police
If you need to report a road traffic accident or other type of incident on the road which is non-urgent, find details of how to contact the police here.
Swansea Hospital
The Swansea NHS trust is responsible for the operation of hospitals in the Swansea area.
Car Accident Compensation Claims Guide
The Legal Expert guide to car accident claims takes you through the stages you need to go through to make a successful compensation claim.
Whiplash Compensation Claims
Our guide to whiplash claims takes you through the stages you need to follow to make a compensation claim, as well as more details on the symptoms of whiplash.
Further Helpful Guides