Royal Leamington Spa Personal Injury Solicitors
By Daniel McGregor. Last Updated 27th August 2021. Are you looking for a personal injury solicitor in Royal Leamington Spa, Warwickshire? If you are, then Legal Expert are here to help. We have access to lawyers up and down the country, including in Royal Leamington Spa. Personal injury solicitors know that there are a number of ways your injury could be sustained. However, what's important is that it was caused by someone else's negligence. It's under these circumstances that you're more likely to be eligible to make a No Win No Fee claim for compensation.
Get in touch with our team of advisors today. The more information we have regarding how your injury was sustained, the better quality advice and guidance we can give you. All initial consultations are free of charge, so don't hang around.
Call us on 0800 073 8804
Use the pop-up window in the bottom right to live chat
You can check if you have a valid claim online
Read on to find out more about personal injuries, starting with some scenarios in which they could occur.
Road Traffic Accident
Have you been in an accident where you have been the driver or passenger of a car or other motor vehicle? Maybe you have been a pedestrian who has been in an accident. If so, you may be able to claim compensation for your injuries with the help of our Royal Leamington Spa personal injury solicitors team.
Falls, Slips and Trips
Have you been injured in a Royal Leamington Spa public place such as in a shop or in the street? Have you slipped, tripped or taken a fall? If so, if you talk to our personal injury solicitors, you could be entitled to make a compensation claim for your injuries as well as things such as loss of earnings and pain and suffering.
Royal Leamington Spa Workplace Accident
Have you been at work and had an accident? Maybe you fell from a height, had a factory accident or maybe you tripped over a computer wire resulting in an injury? If so, you need to talk to a specialist personal injury lawyer who can assess whether you can make a claim for compensation.
Sports Injuries
Do play or watch sport? Have you ever been injured in the course of playing it or as a spectator? If so, you may be able to start a claim for compensation with respect to your injuries.
Criminal Injuries
Have you been a victim of crime in Leamington Spa? If you have been injured as part of an act of crime such as being mugged or being attacked in a bar or nightclub then you might be able to claim compensation.
If you have suffered an injury that wasn't your fault then you should get in touch with our Royal Leamington Spa personal injury solicitors team. We will be able to take a look at your claim and assess whether you have a chance of securing a payout.
It's important to note that criminal injuries are processed in a different way to other personal injury claims. So, the figures and processes in this article will be less relevant to you if you have been a victim of crimes such as violence or rape.
The Effects Of A Personal Injury In Royal Leamington Spa
If you have been injured and are unsure whether you should be taking out a compensation claim or not then you need to read the following as many of the effects may not be apparent now.
● Pain and Suffering – Pain and suffering from an accident can last a long time sometimes, months or even years (this sum is also known as general damages)
Special Damages
There are also certain expenses that could take place due to your injury. These are possible to claim back as part of your claim if you have proof such as receipts or medical records. Some examples include:
● Loss of earnings – If you've had to take time away from work because of your injury or your earning capacity has been affected by your injury then you may be entitled to loss of earnings both past and future
● Medical expenses – If you have had to pay for any medical treatment such as counselling, dental or physiotherapy sessions then you may be entitled to claim these back as the accident was not your fault.
● Decline in quality of life – Your personal injury could have severely or even slightly impacted the quality of your life. If so, you may be entitled to compensation.
Our team for Leamington Spa personal injury solicitors are here to help you and will talk with you about all of the possible effects of your personal injury to ensure that you are properly compensated by the person or organisation responsible.
Why You Should Use A Personal Injury Solicitor Leamington Spa
If you've decided that you want to explore the possibility of taking out a personal injury claim for an accident that wasn't your fault then you will have a number of options available to you as to who deals with your case.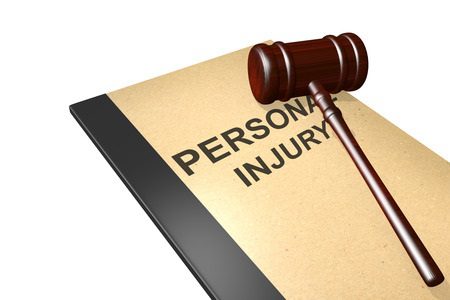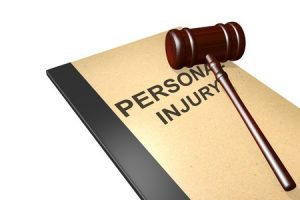 We've been dealing with personal injury cases in the Leamington Spa area of Warwickshire for many years now and have helped countless people who have injuries get the compensation that they are entitled to.
Using a specialist solicitor ensures that you're dealing with a professional who has the time and commitment to ensure your case is handled correctly and you get the maximum amount of compensation that you are entitled to.
All of our Leamington Spa team of personal injury solicitors are specialists in personal injury and will keep you updated at every stage of your case with advice and guidance that is designed to make sure you know exactly what is going on with your case.
How Much Compensation Can I Expect to Receive?
In this section, we will break down how your final compensation amount can be calculated. Unfortunately, if you are looking for a ballpark figure regarding what your injury could be worth, then that is something we cannot do in this article alone. Each personal injury claim is unique, with its own quirks and nuances that can affect the final valuation of your compensation payout.
However, we can supply you with some example figures regarding certain areas of your payment. General damages are paid to you due to the pain and suffering experienced as a direct result of your injuries. This figure is calculated by legal professionals turning to a publication called the Judicial College Guidelines (JCG). These guidelines are made up of a detailed list of both physical and mental injuries that could be sustained due to negligence. Alongside each description is a range of figures that could be awarded if the injury is sustained by a victim of negligence.
We've included a table below with some examples of these figures. This is only a small sample of the sums present in the JCG, so do not be discouraged if we have not included your injury here. Get in touch today and we can give you a more accurate valuation.
| Injury | Description | Amount |
| --- | --- | --- |
| Head/brain | (e) Minor - if brain damage has taken place, it will have been minimal | £2,070 to £11,980 |
| Post-traumatic Stress Disorder | (c) Moderate - cases such as these will have lead to a largely good recovery and there will be only minor lasting effects | £7,680 to £21,730 |
| Chest | (g) Rib fractures or injuries to the soft tissue that cause serious pain/disability, but only for a matter of weeks | Up to £3,710 |
| Illness | Food poisoning - (iv) a varying degree of cramps, pain and/or diarrhoea for days or weeks | £860 to £3,710 |
| Neck | (a) Severe (ii) injuries such as serious fractures to cervical spine discs that lead to disabilities | £61,710 to £122,860 |
| Neck | (c) Minor -  (iii) Full recovery in 3 months | Up to £2,300 |
| Shoulder | Fractured clavicle | £4,830 to £11,490 |
| Arm | (a) Less severe - a significant injury but substantial degrees is expected to take place if it hasn't already | £18,020 to £36,770 |
| Arm | Simple forearm fracture | £6,190 to £18,020 |
| Leg | (c) Less serious - (iii) Simple tibia fractures, fibula fractures, or minor soft tissue injuries | Up to £11,110 |
How Long Does it Take to Receive My Money?
Unfortunately, there is no definitive answer to this as all cases are different, with some cases being much more complex than others. As is the case with most legal processes, they can take several months if not a little longer but what you can be assured of is that our Leamington Spa personal injury solicitors team will do everything they can to move the case forward as quickly as possible towards a conclusion that is to your satisfaction.
Will I Have to Go to Court?
Very few personal injury claims end up going to court. The process can be long and expensive and is therefore often the least desirable course of action for all parties involved. Going to court will oftentimes be seen as a last resort. That being said, it is still a possibility. However, Legal Expert will have set you up with a seasoned specialist personal injury lawyer who will assist you every step of the way.
Make Your Claim On A No Win No Fee Basis
All of the Royal Leamington Spa personal injury solicitors on our panel work with 100% of their clients on under a No Win No Fee arrangement. This means that you won't be responsible for paying your lawyer anything unless you win your case. In the event your claim is successful, then their fee will be taken from your compensation in the form of a small and legally capped percentage.
If this way of financing your claim appeals to you, then get in touch with us today and we can begin the process.
Call us on 0800 073 8804
Use the pop-up window in the bottom right to live chat
You can check if you have a valid claim online
Other Guides You Can Read
Thank you for reading our guide to Royal Leamington Spa personal injury solicitors.