Rochdale Car Accident Claims Solicitors – No Win No Fee Claims Guide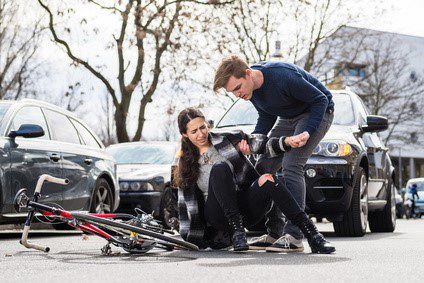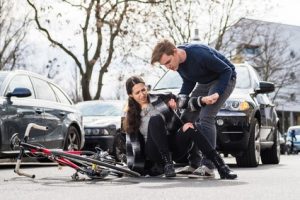 By Max Miyagi. Last Updated 6th May 2022. Are you in need of a Rochdale car accident claims solicitor to help you get compensation for a road traffic accident? Our guide contains all of the advice, tips and information, that we believe is necessary to make an informed decision about the legal team you eventually choose. It is important that you select the best legal firm to process your claim for an injury sustained in a road traffic accident in Rochdale.
A Guide To Making A Rochdale Car Accident Claim
This guide contains information including:
A full explanation of why getting yourself a medical examination done by an impartial third-party doctor is a vital stage of making a compensation claim for an injury that was caused during a road traffic accident in Rochdale.
A number of tips with regard to making sure you choose the best legal team possible to represent you in your personal injury claim.
A list of the most typical types of road traffic accidents that Legal Expert sees claimants successfully receive compensation for in the UK.
A list of the most typical types of injuries that can be caused by road traffic accidents in Rochdale and across the UK.
A number of simple tables which detail key statistics data regarding road traffic accidents in the Rochdale area, as well as a map of accident hotspots.
Information about what you need to do prior to making a personal injury claim, and also the process of beginning your claim for an injury caused by a road traffic accident in Rochdale.
An overview of the national claims service that Legal Expert offers to residents or Rochdale as a simple, effective vehicle for processing personal injury claims for injuries sustained in a road traffic accident in Rochdale.
Once you reach the end of this page, if you find you have questions that have gone unanswered, please call us here at Legal Expert on 0800 073 8804 so that we can give you the answers you need.
Get Medically Assessed Close To Rochdale With Our National Panel Of Medical Experts
One of the most crucial aspects of a claim for car accident compensation is proving the severity of your injuries, and also clearly demonstrating any long-term health issues that will be the result of a less than full recovery. Here at Legal Expert, we can arrange for you to receive a free local medical examination in Rochdale. The closest medical professionals to Rochdale who could do this would be:
Dr Abbas Hussain
Premier Inn Meeting Rooms
5 Knowsley Street
Bury
BL9 0EJ
Dr Qamar Lodhi
Premier Inn Bury
5 Knowsley Place
Knowsley Street
Bury
BL9 0SW
Choosing The Best No Win No Fee Car Accident Lawyer In Rochdale Is Crucial To Your Compensation Claim
If you have been injured in a road traffic accident in Rochdale, then the chance of making a successful compensation claim, and receiving the highest level of damages, will revolve around how skilled and experienced your legal team is. The better your solicitor, the greater chance you have of winning your claims case. Before you engage a team of No Win No Fee Car accident solicitors, make sure that the following three statements about them are true:
They can offer to take on your claim under a Conditional Fee Agreement (CFA).
They can arrange for you to receive a local free medical examination in Rochdale.
They can provide evidence of successfully winning a claim similar to yours in the last 12 months.
Are Reviews For Car Crash Solicitors In Rochdale Helpful?
Review sites for solicitors are a good place for you to start looking for a suitable legal firm to help you claim road accident compensation. If you can find good, honest reviews, this is the perfect tool for shortlisting potential legal firms. Once you have this shortlist, run it by your friends and family, or social media contacts, to see if they have any first-hand experience of dealing with any of the legal firms on your short list.
Your Solicitor Can Be Based Anywhere
When attempting to make a car accident compensation claim, the location of your solicitor does not matter in the slightest. Modern communication methods make it simple and cheap to keep in touch with your legal team no matter where they are located. It might be handy to have a local solicitor, but it is far more important that the solicitor you use has the best chance of winning your damages claim for you.
What Kinds Of Car Accident Compensation Claims Do You Handle?
Legal Expert handles many car accident claims every year on behalf of our clients. One thing we have noticed when it comes to injuries caused by a road traffic accident is that certain types of accidents are far more common in Rochdale than others. We have covered these types of accidents in the sections below.
General Car Accident Claims
There are many types of vehicle accidents that although quite frequent, are not frequent enough to warrant their own section of this guide. This would cover HGV and lorry accidents, driving instructor accidents, accidents involving a police car or ambulance, etc.
Passenger Car Accident Claims
As a passenger in a private vehicle, riding on public transport, or as a pillion passenger on a motorcycle, if you are injured in a road traffic accident in Rochdale, you will be within your right sot make a personal injury claim. Indeed, passengers have exactly the same legal right to claim compensation as the driver of a vehicle.
Taxi Accident Claims
Every person who drives a private hire vehicle such as a minicab, taxi or even a minibus, is expected to maintain a valid public indemnity insurance policy as part of their legal obligations in the private hire vehicle business. If you are riding in a taxi, and it is involved in a road traffic accident in Rochdale which caused you an injury, Legal Expert can help you to claim against the insurance company.
Bus or Coach Accident Claims
If you were riding on a bus in Rochdale, and the bus was involved in a road traffic accident, then a personal injury lawyer will be able to process a compensation claim for you if you were injured. This also covers other types of mass passenger transport such as coaches, minibuses and trams. Legal Expert can help people who were injured while using public transport to claim the compensation they are eligible for.
Pedestrian Accident Claims
If a pedestrian is walking along the street in Rochdale, and they are hit by a moving vehicle, then they could be able to make a road traffic accident compensation claim. Often, pedestrians sustain the most serious of all injuries that we see caused by vehicle collisions. And as such, Legal Expert understands that we will need to claim for the effect these serious injuries will have on the life of the victim.
Rear End Car Accidents
The single most common type of road traffic accident in Rochdale that a personal injury solicitor will process claims for is a rear shunt. This kind of accident can happen easily in heavy traffic, even when the vehicles are barely moving. Rear shunt accidents are one of the primary causes of whiplash injuries, and this combination of accident and injury type is very common indeed.
Roundabout Accidents
A busy roundabout in Rochdale during rush hour is a danger to all drivers. A distracted driver, such as one texting on their phone, or posting to a social media site, can very easily cause a multi-vehicle accident due to their inattention. Learner drivers and inexperienced drivers are also often confused by roundabouts. If you were injured in a road traffic accident on a roundabout, you should be able to claim for the injury.
Injuries You Can Suffer As A Result Of Vehicle And Road Traffic Accidents In Rochdale
Above, we discussed some of the more common types of road traffic accidents that we see repeatedly here at Legal Expert. In a similar fashion, there are also a number of injuries caused by road traffic accidents that we see much more often than others as a reason for road accident compensation to be claimed. We have covered some of these in the sections below.
Whiplash
The most common of all injuries caused by road traffic accidents is whiplash. Even a low-speed collision can cause the head to whip forward and backwards or from side to side badly enough to cause whiplash. We advise all whiplash suffers in Rochdale to use our free local medical examination service to support their compensation claim.
Back Pain
Whiplash is damage to the neck. In severe accidents, the trauma that causes whiplash can also cause much more serious back and neck injuries. Specifically, damage to the muscles of the upper back and the vertebrae of the spine. The vertebrae of the neck are much more fragile than those in the lower back and are much easier to damage.
Serious Injuries
In serious motor accidents, especially high-speed ones, Rochdale car accident solicitors will need to process a claim for a full range of very serious injuries and even fatalities. In this category, we are coving injuries such as permanent paralysis, loss of limbs, severe life-changing brain damage, damage to internal organs, etc.
Top Tips on Proving a Hit and Run in Rochdale
If you suffer an injury from a hit and run accident in Rochdale, you may be wondering whether you are able to seek compensation. You can but the claims method will differ from the standard method of claiming.
A hit and run is when another vehicle crashes into yours and the other driver leaves before insurance details can be exchanged. This is illegal, partly because insurers need to be made aware of any collision that's occurred. In a road traffic accident in Rochdale where details have been exchanged, compensation would be sought through the insurance of the faulting party. However, if the driver that caused your injury is uninsured or untraceable, you can still claim through the Motor Insurers' Bureau (MIB).
When claiming through the MIB for a Rochdale hit and run accident, you need evidence to show that a hit and run has occurred. Our top tips for the evidence you should gather include:
Taking photographs of your injury, your car and the accident scene.
Getting CCTV footage of the accident. Dashcam footage could also be useful in showing the series of events that led to the accident.
Having an independent medical professional assess your injuries. They can provide a medical report, outlining the extent of your injuries. Other features of this report could include if any permanent damage has been caused and if you have required medication for the injuries.
For more top tips on proving a hit and run in Rochdale, you can contact our team for free legal advice at a time that works for you.
Vehicle And Road Accidents In The Rochdale Local Authority Area
In this section, we are going to provide some key statistics related to car crash claims in Rochdale in the form of simple tables. All of the data these tables are based on was for the period from 2013 through to 2016.
| Street | Number of RTA's |
| --- | --- |
| Manchester Road | 17 |
| Drake Street | 5 |
| Tweedle Street | 6 |
Here we can see that the three most dangerous roads to drive on in Rochdale are Manchester Road, Drake Street and Tweedale Street.
In total, there were 121 road traffic accidents in the Rochdale area with just over 180 casualties, covering all types of vehicles and all types of accidents. Many of these could have been the basis for car crash solicitors to process a compensation claim for the victims.
| | 2014 | 2015 | 2016 |
| --- | --- | --- | --- |
| Bicycles | 7 | 2 | 1 |
| Bus | 2 | 0 | 0 |
| Cars | 49 | 33 | 28 |
| Motorcycles | 7 | 2 | 1 |
| Goods vehicles | 6 | 4 | 2 |
| Young driver | 13 | 14 | 11 |
Statistics For Fatal Road Traffic Accidents In Rochdale?
| | 2014 | 2015 | 2016 |
| --- | --- | --- | --- |
| Other | 0 | 0 | 0 |
| Car | 0 | 0 | 1 |
| Motorbike | 0 | 0 | 0 |
| Bicycle | 1 | 0 | 0 |
| Pedestrians | 0 | 0 | 0 |
Although there were thankfully just two fatal road traffic accidents in Rochdale form 2013 to 2016, we have added this graph showing the lack of fatalities to be consistent with similar pages on our website.
What Compensation Could I Receive After A Car Accident In Rochdale?
In any personal injury claim, there are potentially two heads of claim. Your pain and suffering caused by the physical and psychological injuries sustained will be compensated under general damages. There are many factors that can dictate the amount you receive for this, including the extent of the injury and whether any permanent symptoms have been caused.
The Judicial College provides guideline compensation figures that legal professionals often use to help them when valuing claims.
| Injury Type | Severity | Amount of Compensation | Features of Injury |
| --- | --- | --- | --- |
| Hand | (f) | Up to £34,480 | Severe finger fractures that result in partial amputations, causing impairment of grip, disturbed sensation and reduced mechanical function. |
| Pelvis and Hips | Severe (ii) | £58,100 to £73,580 | Injuries in this bracket include traumatic myositis ossificans with the formation of ectopic bone that is around the hip. |
| Elbow | (a) | £36,770 to £51,460 | This is for a severely disabling elbow injury. |
| Neck | Moderate (iii) | £7,410 to £12,900 | Neck injuries that have exacerbated or accelerated a pre-existing condition usually for five years or less. |
| Eye | (e) | £46,240 to £51,460 | Complete loss of sight in one eye: This award will take into account some risk of sympathetic ophthalmia. |
| Psychiatric Damage Generally | Moderately Severe | £17,900 to £51,460 | There will be significant issues with the injured person's ability to cope with education, life and work. However, they will have a better prognosis than more severe cases. |
| Chest | (b) | £61,710 to £94,470 | Traumatic injury to the lung(s), chest and/or heart leading to impairment of function, permanent damage and a reduced life expectancy. |
| Brain | Moderate (ii) | £85,150 to £140,870 | Moderate to modest intellectual deficit, with some risk of epilepsy. The ability to work will be greatly reduced. |
| Kidney | (c) | £28,880 to £42,110 | Where one kidney is lost but the other sustains no damage. |
| Foot | Very Severe | £78,800 to £102,890 | Injuries in this bracket will cause permanent and severe foot pain or a very serious permanent disability. |
Please remember that these figures will not necessarily be awarded. Every claim is unique so every car accident in Rochdale is assessed according to the individual circumstances.
You could also claim for financial losses you have experienced due to your injuries. This is referred to as special damages compensation. Any financial losses caused because of the injuries you sustained in a road traffic accident in Rochdale can be claimed back if you have sufficient evidence.
Potential losses include loss of earnings, travel costs, adjustments to your home, healthcare costs and care costs. Evidence you could use to prove the value of the financial losses include bank statements, invoices, receipts and payslips.
No Win No Fee Road Traffic Accident Solicitors
When you contact us here at Legal Expert, we will be able to answer questions such as, how much is the average settlement for a car accident? We will also be able to explain to you how our No Win No Fee claims service works.
Under this No Win No Fee deal, you pay nothing to start a claim process, nothing as we seek compensation for you, and nothing if we fail in making a claim. When we do receive a damages settlement for you, then we will take our fees from the payment.
How To Proceed
If you have questions such as how much money can you get from a car accident settlement? Or you believe you are ready to begin your compensation claim for an injury sustained in a road traffic accident in Rochdale, call Legal Expert on the number below.
We will ask you a number of questions, the answer to which will tell us more about your specific injury and the accident that caused it. Once we know enough, we will be able to advise you on what your best course of action would be.
Get More Information
If you need additional information, such as can I get compensation for a car accident? Give our legal team a quick call on the number below. They will answer any questions you have, and also advise you on how best Legal Expert can help you to proceed with a compensation claim. We always aim to claim the most damages possible and do everything we can to ensure your claim is successful.
Start an Injury Claim
Are you ready to begin a personal injury claim for an injury that you sustained during a road traffic accident in Rochdale? If so, call Legal Expert now on 0800 073 8804 so that we can take some key details, and help you get your claim started.
Helpful Links
This link below covers local road safety in Rochdale:
Following this link will take you to a page that covers contact details and information about the public court covering the Rochdale area:
Following this link will take you a Legal Expert guide to making a claim as a cyclist who had a car pull out in front of them:
Following this link will take you to our guide to proving that a car accident was not your fault:
A guide to proving you were not at fault in a car accident