Neath Personal Injury Solicitors No Win No Fee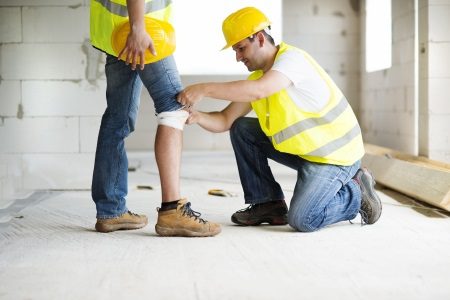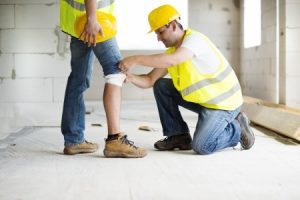 By Stephen Traynor. Last Updated 23rd August 2021. Do you live in Neath or the surrounding Port Talbot area? Have you suffered an injury at work, on the road, or whilst on the premises of a business or public place? Our team of Neath personal injury solicitors can help you get compensation. We've been operating in the Neath area for years, helping hundreds of local people like yourself receive financial remuneration after suffering an injury that wasn't their fault.
Our team of personal injury solicitors Neath have the expertise and knowledge to ensure you receive the financial compensation you're entitled to. Every member of our team possesses an expansive knowledge of the local area and an impressive legal skillset that guarantees your claim will stand a fighting chance. If you've been hurt and it wasn't your fault, we can help you get the money you deserve.
Making A Personal Injury Claim In Neath
Fact: If you've suffered an injury and it wasn't your fault, you deserve compensation. We've won hundreds of cases and claimed thousands of pounds for individuals across the UK and we can help you too. If you've incurred some sort of injury – no matter how minor – in one of the following ways, you could be entitled to compensation:
Road collisions occur every single day in Neath and across Wales. Have you have recently been involved in a road traffic accident that wasn't your fault? Perhaps as an innocent bystander, a cyclist or a motorist?
● Sport accidents
The heated competition that sport generates often results in games getting out of hand and innocent victims being harmed in the process. Have you suffered an injury at a sporting event in Neath or elsewhere, either as a participant or a spectator?
● Accidents in public spots
The owners of particular public areas have a duty to ensure these locations are completely free of hazards. Have you taken a fall at a public spot or been injured by a piece of falling equipment in a store?
Accidents in work are very common. Your employer is legally obliged to keep you safe whilst you work on the job. Have you suffered an injury whilst at work? Have you fallen from a height or suffered at the hands of faulty equipment at work?
Other types of accidents which our personal injury solicitors in Neath can potentially assist with include (but is not limited to) the following:
I've Never Made A Personal Injury Claim Before. Is It Easy?
Yes! We make the whole injury claim process as simple as possible from start to finish. We understand that it can be a daunting process – especially when you've never made a claim before. However, our team of personal injury solicitors Neath are compassionate, informative and supportive. Their job is to keep you in the know about the status of your claim at any given time. They can simplify all the complex legal terms for you and answer any questions you may have.
It's really easy to get started. The process typically involves three main steps.
1. Accident Q&A
We'll get your details and ask you several questions about your accident. The more information you provide, the stronger claim we can make and the greater chance you'll have of receiving compensation.
We'll ask you where, when and how the accident took place, as well as who you were with at the time. A few things that can strengthen your claim are elements such as eyewitness reports, police reports and photographic evidence. If you have received any medical treatment, a doctor's report will also help to prove the extent of your injuries and the fact that you deserve to be financially compensated.
2. Open Communication With The Individual/Organisation Responsible For Your Accident
After obtaining as much information as we possibly can about your accident in Neath, we'll write a letter to the person/organisation responsible for causing your injury. They typically have 8-12 weeks to respond to the letter, although this can vary from case to case. After receiving the letter, the person/organisation then must admit liability or deny any wrongdoing.
3. Settle The Claim
If the person/organisation admits liability, your claim can be settled out of court. Our Neath personal injury solicitors team will sit down with the individual/people who caused your accident and negotiate a suitable form of financial compensation.
Often, claims can be settled quickly and calmly. Occasionally, defendants will not agree to the amount of compensation proposed. When this happens, the case will be taken to court, where our solicitors will continue to fight for your cause. The claim will also be brought in front of a judge if the defendant responds to our letter denying liability.
How Much Money Will I Receive If My Case Is Successful?
We've dealt with hundreds of different claims over the years and none of them are ever identical. With this in mind, it's always difficult to put an exact figure on the amount of compensation you will receive for incurring an injury.
However, after describing your accident in detail to our team of solicitors, we will often be able to provide you with an estimate of the amount you're likely to get back. Our experience in the field of personal injury law has allowed us to develop a strong knowledge about which cases receive particular amounts of financial remuneration.
Feel free to ask our Neath legal team about compensation amounts after you describe your case, and they should be able to provide you with an educated estimate before your claim even begins. This estimate may be subject to change, but our team will keep you updated accordingly.
Neath Personal Injury Claims On A No Win No Fee Basis
With the help of Legal Expert, you can make your personal injury claim under a No Win No Fee basis if you are eligible to start such a case. If you sign a No Win No Fee agreement with a solicitor, you'll receive several financial benefits, such as the following:
There's no obligation to pay for legal fees upfront prior to the start of your claim.

There's no requirement to pay out your solicitor's legal fees while your claim is being processed.

Should your claim prove successful, only at its conclusion will you be required to pay your solicitor's legal fees. A small percentage of your compensation will be taken by your solicitor in order to cover their payment. The percentage which can be subtracted by your solicitor is capped by law.
When Will I Receive My Money?
As cases vary so much, it is very difficult to say with any certainty the exact date on which you will receive your money. Some claims can be solved within a matter of days, others take weeks, and more complex ones may take several months to resolve. Regardless of how complicated your case might be, our team for Neath personal injury solicitors will do their utmost to push the claim through in an effective and decisive manner.
Other Useful Compensation Guides