Macclesfield Personal Injury Solicitors No Win No Fee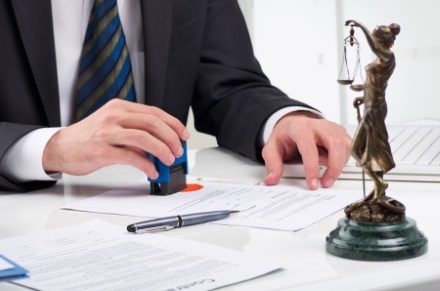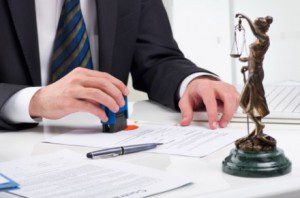 By Daniel Greyson. Last Updated 1st September 2021. Welcome to our guide on Macclesfield personal injury solicitors. Injured in a road traffic accident? Had an accident at work? If you've suffered any kind of personal injury that wasn't your fault then you could be eligible to take out a compensation claim. Our Macclesfield personal injury solicitors are experienced in handling the full range of personal injury claims and can make sure that you get the compensation that you deserve.
Using a personal injury solicitor in Macclesfield ensures that you've got a local contact for your claim who can give you the time that you deserve to ensure that your claim is handled in the best way possible and you are compensated appropriately for your loss. Read on for more information.
Contact Details
There's more than one way you can reach our advisors.
How Our Specialist Macclesfield Personal Injury Claims Team Can Help You
If you've suffered an injury that wasn't your fault then here can be a vast range of consequences including:
This means that there is a lot at state which is why your accident claim or injury claim should be handled by professionals such as our Macclesfield personal injury solicitors. They will help you to put forward a strong case that will help you claim the compensation that you deserve. We've handled hundreds of claims for people in the Macclesfield and wider area and you can place your complete trust in us.
What Are The Most Common Types of Personal Injury Claim?
According to the Association of British Insurers, the most common types of personal injury claim in the UK are for:
The Claim Procedure
Once our specialist personal injury solicitors have thoroughly assessed your case and taken it on then so begins the claim procedure.
To begin with, your Macclesfield personal injury solicitor will gather all the details and evidence required for your claim. This can include:

Date of the accident
Location of the accident
How the accident happened
The details of your injuries, medical opinions and details of all the treatment that you have received.
Proof of any financial expenses that are due to the accident

We will then send a claim letter to the person/people that you are holding responsible for the accident or injury. This spells out what the injury was and what happened.
The person you sent the claim to (known as the defendant) now has a limited period in which to reply. They must accept or deny liability for the injury.
If they accept liability, the matter may well be settled out of court and your solicitor will negotiate a fair settlement for your claim.
If they do not admit liability or if they do but you do not come to agreement on a settlement then the matter may be settled in court in front of a judge. Very few cases will make it to a courtroom, however.
Throughout all of these stages, you can rest assured that your solicitor will work with you to explain what is happening and explain everything fully so you understand all of your options.
How Much Compensation Will You Receive For Your Injury?
Whilst all cases are different and it is not possible to put an exact amount on how much you will receive as part of a settlement, our solicitors can give you a reasonably good idea. This is because our solicitors have been dealing with personal injury cases in Macclesfield and the surrounding Cheshire areas for many years and are at the cutting edge of legal knowledge and opinion on these matters.
General Damages
This figure is what you would receive to account for the pain and suffering caused by your injury or injuries. We've included some examples figures below, as listed in the Judicial College Guidelines (JCG). This legal publication is where legal professionals find a list of injuries with their appropriate levels of compensation listed alongside them. Can be affected by how severe the injury is and whether there is any lasting damage, amongst other factors.
| Injury | Description | Amount |
| --- | --- | --- |
| Mental anguish | The fear that you're about to die or have your lifespan reduced | £4,380 |
| Post-traumatic stress disorder | (c) Moderate - you will have made a good recovery and lingering symptoms will not be severely disabling | £7,680 to £21,730 |
| Hearing loss | (vi) Slight noise-induced hearing loss, but no tinnitus - or vice versa | Up to £6,580 |
| Chest | (f) Injuries that lead to collapsed lungs, but the injured party will have completely recovered | £2,060 to £5,000 |
| Spleen | (a) Complete loss, meaning there is an ongoing risk of internal infection and immune system damage | £19,510 to £24,680 |
| Neck | (b) Moderate - (i) fractures, dislocations etc that lead to immediate and severe symptoms that may require spinal fusion | £23,460 to £36,120 |
| Arm | (c) Less severe - a very good degree of recovery will have taken place, despite significant initial disabilities | £18,020 to £36,770 |
| Wrist | (e) Colles' fracture with no further complications | In the region of £6,970  |
| Hand | (n) Partial loss of little finger where the remaining tip is sensitive | £3,710 to £5,550 |
| Leg | Severe - (i) injuries that are as serious as possible without being amputated | £90,320 to £127,530 |
Special Damages
There are other sums that can be included as part of your compensation payment. Special damages are made up of the extra monetary outgoings and/or losses you have experienced due to your injuries. Loss of earnings, damage to your property and medical bills are all examples of this. You must have evidence of these expenses. Receipts are a good way of proving some of these outgoings, for instance. Without proof, you'll find it much trickier to be reimbursed,
Call us today if you need more information on general and special damages.
How Long Will I Have to Wait for My Compensation?
Personal injury compensation cases can take some time to settle, this is because it can take time for evidence to be gathered and other such issues. However, what we can say is that when dealing with your case we always act in an expedient manner and we will ensure that your case is dealt with in as timely a manner as possible. That means we will work tirelessly to ensure that claim is settled in full as soon as possible to your total satisfaction.
Why Should I Use a Local Personal Injury Compensation Service That Covers Macclesfield?
You have a wide variety of choices when looking for someone to look after your personal injury claim. Using a local Macclesfield personal injury service however has a number of benefits, the first being that they are local. Unlike many of the big city and national law firms, you'll get an experienced solicitor who is prepared to listen to your concerns and needs.
No Win No Fee Macclesfield Personal Injury Solicitors
All of the experienced lawyers on our panel operate on a No Win No Fee basis with 100% of their clients. If you're unsure how to interpret this phrase, it means that you will not be obligated to pay your lawyer unless your claim is successful. If you are awarded compensation, then your lawyer's fees are covered by a small percentage taken from the final amount.
If a No Win No Fee deal sounds like it would suit you, then get in touch with us today and we can help you take the first steps towards receiving the compensation you could be entitled to.
Other Useful Compensation Guides
Thank you for reading our guide on Macclesfield personal injury solicitors.