Thomas Cook Cruises Accident Claims Guide – How Much Compensation Can You Claim For A Personal Injury On A Thomas Cook Cruise?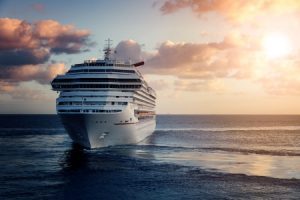 Thomas Cook provide exceptionally luxury cruise holidays. They act as a tour operator for many leading cruise liners, offering cruises that travel anywhere in the world. If you have had an accident while being on a cruise holiday booked through Thomas Cook that was not your fault you may be entitle to claim compensation.
Legal Expert offer no win no fee services for all personal injury cases we take on. So, if you want to begin a Thomas Cook Cruises claim today, please call us on 0800 073 8804 and let us guide you through the process.
If you'd prefer to research the process first, please carry on reading and we'll provide you with all of the relevant information.
Select A Section
A Guide To Ship Accident And Illness Claims On A Cruise Provided By Thomas Cook
Thomas Cook Cruises are one of the largest tour operators who arrange cruises on some of the world's largest cruise ships. If you book your package cruise holiday through Thomas Cook they owe you a duty of care.
This guide will provide information about what type of accidents could happen, the types of injuries that could be caused, how much compensation you could claim and how we could help you with a no win no fee claims.
To be able to make a cruise ship accident claim a solicitor will look to try and prove the following:
That the defendant in the case (the package holiday provider or cruise ship provider), owed you a duty of care;
That they, or the staff (such as the cruise ship staff) breached the duty of care; and
You became injured because of the breach.
If you believe you can answer yes to all of the above, call Legal Expert to discuss your compensation claim.

Cruise Ship Injuries And Illnesses That Could Happen
There are any number of different injuries and illnesses that could be caused by accidents that could happen on a cruise ship. Some include:
Bruising
Sprains, strains and other soft tissue injuries
Broken bones
Head injuries including concussion
Back injuries
Allergic reactions
Burns
Food poisoning
If you believe you've suffered from any of these injuries which was caused by some form of negligence, then you could possibly make a compensation claim against Thomas Cook Cruises, if your cruise was booked as part of a package deal so please get in touch so that we can assess the details of your claim.

Cruise Ship Accidents That Could Happen At Sea
Cruise ship accidents that could happen. These include:
Slips, trips and falls – this could happen just about anywhere on the ship due to hazards.
Objects falling on you – where items were not secured properly.
Swimming pool accidents. Water not maintained and a chemical imbalance causing illness.
Food poisoning and water borne diseases.
Activity or pre-booked, inclusive excursion based accidents.
Burns which could lead to burns injuries due to hot food or drink spillage by staff.
If you believe you could be eligible for compensation, please contact us today.

Thomas Cook Duty Of Care To Crew And Passengers
There are numerous different health and safety rules in different countries that the ship docks in but there is also a convention that covers the majority of cruise operators.  The Athens convention 1984 is used to protect passengers injured while on board a cruise ship.
This is where the support of a personal injury specialist, such as Legal Expert, could be vital as they will know what evidence needs to be provided to ensure the right level of compensation is achieved for your injuries.

Cruise Ship Accident Compensation Claim Time Limits
In any personal injury claim, there are time limits in which you must make the claim, or it will be rejected automatically. Cruise ship claims may have slightly different time limits to other UK claims depending the route that is taken so it's important to begin your claim as soon as possible.
The current time limits for beginning a claim are:
| Claim | Time Limit |
| --- | --- |
| Accident in international waters (Athens convention) | 2 years from disembarking. |
| Injuries and Illnesses on package holidays booked in the UK by a UK tour operator. | 3 years |
Your solicitor requires as much time as possible to gather the supporting evidence to back up your claim. It is therefore advisable to get in touch with one as soon as you return to the UK.

Cruise Ship Accommodation Injury Claims
Although a lot of time is spent outside of your cabin, in restaurants, pools, spas, shops and bars, there is still a chance that you could become injured while spending time in your room.
While in your cabin, you could be injured by:
Slipping or tripping over. This could be caused by damaged flooring, carpet or a broken hand rail which could mean you're eligible to begin a compensation claim if you are injured.  If lighting is damaged or insufficient, and you trip because you can't see a trip hazard, you could potentially start a claim for compensation.
If any item falls on to you in your cabin because storage cupboard doors are broken, or because it has been stored incorrectly you could possibly claim for your injuries if you are injured.
You could also make a claim if you're injured on damaged or broken furniture, fixtures or fittings in your cabin.
In any of these cases, it'd be a good idea to try and photograph scene of the accident and seek medical advice as soon as possible.

Accidents That Could Happen On Coach, Bus And Taxi Transfers
It's not just on the cruise ship that an accident could happen that could lead to a compensation claim. If you're on a package holiday which includes a transfer from a hotel to the ship, you possibly could claim compensation if you're injured when on the transfer service.
Examples include:
When a driver of either a taxi or bus transfer service causes an accident through dangerous driving.
When you're injured in a collision caused by another driver.
When luggage falls on you from overhead compartments on bus.
Ensure you report any accident to your holiday rep as soon as possible and contact Legal Expert when you return to the UK so that we can begin a claim with you.

Accidents That Could Occur On Tenders And Transfer Boats
If you've been on a cruise before, you're probably aware of the process of transferring you to shore using smaller boats (such as lifeboats) at ports where the water is too shallow for large cruise ships.
These are known as tenders and usually, offer a safe passage to shore but accident could happen.  For example:
If the cruise operator or staff tries to move passengers in adverse weather conditions causing the passenger to fall and become injured.
If the transfer from the ship to tender is managed poorly, rushed or unprofessional.
If the hand rails used to support your weight when transferring is damaged or excessively wet and you fall.
So, as well as accidents on a cruise ship or on a transfer service we could also help with accident claims for accidents concerning tenders. As with all personal injury cases liability must be established in order for you to be eligible to start a compensation claim. Please get in touch if you've had any type of accident on a tender which you believe was caused by somebody else.

Claims For Norovirus, Food Poisoning Or Allergic Reactions
Food poisoning on a cruise ship could be spread very quickly because of how close everybody lives to each other. Cruise ships have safety procedures in place that should be invoked in the case of a food poisoning outbreaks (including deep cleans, sterilisation and extra sanitation prior to entering food outlets).
Food poisoning is caused when food is stored, cooked, reheated incorrectly or prepared in unhygienic areas or in damaged refrigeration areas. A ship operator has a duty of care to ensure customers and staff are safe and that health and safety procedures are followed at all times.
Even though there are procedures in place, human error, under-staffing or damaged equipment could lead to food poisoning cases and you could be eligible to make a claim, should you become ill and it is medically proven.
Norovirus is perhaps a common type of food poisoning that could occur on a cruise ship.
Seek medical advice as soon as possible as a diagnosis from a doctor will ensure you get the right medication or treatment and provide evidence of the reason for your illness.

Allergic Reactions In A Cruise Restaurant
Whereas food poisoning is caused by bacteria that has infected food, allergic reactions are caused by ingredients in food which are usually harmless to most people.
Some allergens cause very minor symptoms (although annoying) such as itchiness, watering eyes or other irritations but some, such as nuts, can commonly lead to serious injuries and fatalities.
Allergic reactions are the bodies way of trying to deal with an allergen or ingredient that it thinks is bad for the body. In some serious cases which cause Anaphylaxis, the reaction can be so bad that the throat becomes blocked and breathing becomes impossible and results in death or near-death experiences.
The operator of restaurants, café's or shops selling food on a ship have a duty of care to ensure that food is labelled correctly and a certain number of allergens must be highlighted, even if they're not ingredients in the product but cross contamination could have happened due to cooking in the same area that an allergen was previously present.
If you've been involved in any type of allergic reaction, which you believe was caused because food labelling was incorrect or the menu didn't highlight an allergen, please contact our team to discuss your options.

Holiday Accident Claims Calculator
At Legal Expert we know every case is unique and it is important to note that a compensation calculator can only estimate what injuries may amount too, they only deal with general damages and not special damages.
When you speak with our team, we'll be able to offer an estimate of the compensation you may claim once we've understood the impact the accident has had on you.
For now, the table below shows compensation amounts that are offered for some specific injuries, but remember that this is just one part of a claim:
| Injury Type | Compensation Brackets | Injury Information |
| --- | --- | --- |
| Minor Neck Injury | Up to £2,150 to £6,920 | Lower bracket is for full recovery within several months to neck injuries that last from 1/2 years that possibly acceleration and/or exacerbation injuries. Injuries of this kind tend to be soft tissue in nature. |
| Minor Back Injury | Up to £2,150 to £10,970 | Injuries in these brackets tend to be concerned with length of time of injury, severity, ability to work etc and include injuries such as sprains disc prolapses and soft tissue injuries. |
| Moderate or Minor Injury to the Elbow | Up to £11,040 | Brackets include: simple fractures, tennis elbow syndrome and lacerations. |
| Very Minor Wrist Injuries | £3,090 to £4,160 | Undisplaced or minimally displaced fractures and soft tissue injuries. |
| Fracture of Index Finger | £7,990 to £10,730 | Fracture has been repaired, not fully able to grip. |
| Moderate Hip Injury | £23,310 to £34,340 | Hip replacement or surgery needed or necessary in the future to significant pelvis or hip injury but permanent disability not a great risk. |
| Moderate Knee Injury | Up to £12,050 to £22,960 | Twisting and bruising of the knee where recovery is almost complete to dislocation, torn cartilage or meniscus which results in minor instability, and minor disability. |
| Modest Ankle Injuries | Up to £12,050 | Less serious, minor or undisplaced fractures, sprains and ligamentous injuries. |
| Food Poisoning | £3,460 to £8,360 | Varying degree of cramps accompanied by diarrhoea to significant abdominal pain, alteration of the bowel and fatigue. |
| Trivial Scarring | £1,500 to £3,090 | Scarring is minor. |
What Can My Cruise Ship Claim Compensate Me For?
In the previous section we outlined the general damages part of a compensation claim that could be made but there is also special damages to consider, including:
Loss of earnings could be claimed if you need to take time off from work when you return home to recover or receive treatment.
Medical costs could be claimed if you incur any, this could include the cost of any excess that your travel insurer charges.
Loss of holiday time and enjoyment could be claimed for to cover the amount of time you weren't able to enjoy the holiday while injured.
Other than the general damages element of the claim (pain and suffering), the other damages, known as special damages, are designed to ensure that you are not left worse-off, financially, than you were prior to the accident.
Your solicitor will try to assess every possible impact the accident has had on you. This is so that they can make a full claim as, once you've agreed a compensation payment, you can't ask for more at a later date.

What Should You Do If Injured Or Sick On A Cruise Ship?
If you are unlucky enough to be involved in a cruise ship accident, then there are a number of things you could do at the time to make claiming compensation easier.
Report the accident to ship staff and ensure they record it in an accident report book or system. Ask for a copy of the log so you can use it as evidence.
Seek medical assessment and treatment from the on-board medical facilities. If there is a cost associated, check with your travel insurance to see if they'll cover the costs.   Any medical records can be used as evidence by your personal injury lawyer to prove the extent of your injuries.
When you return to the UK, report the accident to your tour operator or phone them from the ship they will have provided you with contact details.
Photograph the scene of the accident and any visible injuries. Try to get as much detail in the photo including the cause of the accident.  Try to do this before anything is cleared away or fixed.
Ask any witnesses to provide a statement of what they saw and also for their contact details.
All of these steps will help your solicitor with your cruise ship accident claim as the evidence provided will show that the accident happened and how it was caused.

No Win No Fee Cruise Accident Claims Against Thomas Cook
If you are consider beginning a Thomas Cook Cruises accident claims for an avoidable injury that took place on a Thomas Cook package cruise holiday, you might be put off when you work out what a solicitor could cost you. However, there are 2 options when beginning a personal injury claim:
Pay a solicitor for the time using an hourly rate. This usually requires that you pay the solicitor some or all of their fee up front. The advantage of this type of service is, if the case is won, you retain 100% of any compensation awarded but if the case is lost, you still have to pay the solicitors fees.
Use a no win no fee solicitor. This means that you don't pay the solicitor anything up front and you don't pay them at all if they lose the case. If they do win, they'll retain a portion of your compensation to pay for their service (known as a success fee which is limited to 25% of the compensation) and then send the rest of the compensation directly to you.
We offer no win no fee services for all cruise ship accident claims we take on as we believe it offers the most risk-free and stress-free way of claiming compensation and makes it affordable for those who may not claim without it.

How Legal Expert Can Help You
Legal Expert have a panel of personal injury solicitors who have helped numerous clients over the years with holiday accident claims and other injury claims.
We pride ourselves in doing our best to ensure clients are awarded the right level of compensation for their injuries and offer free legal advice to help you to decide how to proceed with your claim.

Get Started Today
If you're ready to make your own Thomas Cook Cruises accident claim, then you can contact us in any of the following ways:
Telephone: Call free on 0800 073 8804 and let one of our team guide you through the process.
Email: Send details of your accident claim to info@legalexpert.co.uk and we'll get back to you.
Live Chat: Use our handy chat feature, 7 days a week, to get instant help and advice.
Online: Fill in this form with details of your claim and contact details.
We'll offer a free initial consultation to assess the strength of your claim and give you advice about the chances of successfully claiming compensation.  If we believe you have a good chance, then we'll provide an estimate of the amount of compensation and offer you a no win no fee agreement to take your case forward.

Cruise Ship And Holiday Accident Claims Guides
Hopefully you've got enough information about making a Thomas Cook Cruises accident claim now that you've finished reading this guide.  For further information, we've linked to some additional guides which may be of use to you:
Thomas Cook Accident Claims – a guide about making a claim for injuries sustained while on a Thomas Cook holiday, rather than cruise.
Cruise Ships Accident Claims – A more generic guide to making claims for accidents on cruise ships, not just Thomas Cook Cruises.
Package Holiday Claims – If you've been injured while on a package holiday booked in the UK, this guide will provide useful information about how to begin a claim against the tour operator.
Broken Bones Guide – An NHS article about how to tell if a bone has been broken during your accident.  If you're unsure, you could read this but also seek medical attention.
The Package Travel, Package Holidays and Package Tour Regulations 1992 – This is the legislation that the UK government uses to protect tourists who book through package holiday providers.
If you have any further queries or are still unsure about what steps to take next, please contact us via live chat or by calling and let one of our staff answer your questions.
Edited By Melissa.