How much compensation can I claim for injury in Greece?
Holiday Accident Claims in Greece
When we book our holiday, the last thing on our minds is dealing with some form of a mishap such as an accident, injury or illness. Although most people who go on holiday to Greece have a great time, there are those, unfortunately, who find themselves in need of legal representation when they get home, for making holiday accident claims in Greece.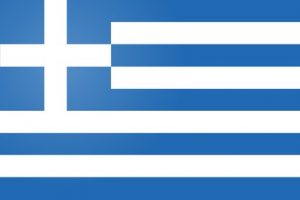 In this short guide, we look at many of the reasons why you might need a solicitor after your holiday in Greece, including accidents, injuries and illnesses. You will also find advice on how to go about getting medical treatment whilst on holiday, and also a list of useful contact numbers for UK citizens on holiday in Greece.
You will find info on making claims against package holiday operators, for road traffic accidents, sporting accidents and food-related illnesses. Finally, we will go over the claims processes, and explain why we believe that the No Win No Fee claims service that Legal Expert provides is the best way to claim compensation for something that happened while you were on holiday in Greece.
Select a Section:
A Guide to Illness and Injury Claims in Greece
This guide to illness and injury in Greece will impart plenty of useful information for people who may need to take legal action, such as making holiday accident claims in Greece due to something that happened whilst they were on holiday.
Somewhere around three million tourists from the UK visit Greece every year. A small percentage of them are the victim of accidents, injured or the victims of avoidable illness caused by the environment.
The most common types of things that UK citizens on holiday in Greece claim for each year are:
Injuries sustained in a road traffic accident.
Injuries sustained in a hotel, restaurant or other premises that were caused by negligent management and operational procedures.
Injuries sustained through sports such as windsurfing, riding jet skis, or any other sporting activity that is improperly managed.
Illnesses caught through contaminated food and water.
Accidents that were caused by a tour operator.
Below you will find information covering all these scenarios and more, as well as information on how to use the Legal Expert No Win No Fee claims process to get the compensation you are eligible for.
What to Do If You Have an Injury or Accident in Greece
If something goes wrong whilst you are on holiday, and you need to make a Greece holiday illness/accident claim, there are some things you can do to make sure you have the best chance of claiming the most compensation possible. There are things you can do while you are still in Greece, and things you need to do once you get back to the UK after your holiday.
Things you should do while still in Greece:
Make sure you report the accident/injury/illness to the tour company you travelled with.
Make sure that if you receive any medical treatment, that you have recorded the names of the doctor/s who treated you, and that you have made a note of any ID number related to your medical file for the incident.
Where you can, make sure to get the names and contact details of any witnesses to the incident that caused the injury/illness. Even if they are not UK residents, their testimony may be needed in the future.
Take plenty of photographs of the scene of the injury. For example, if you were injured in a road traffic accident, photograph all of the registration plates of the vehicles involved, as well as the actual accident site.
If the police were called to the scene, ask them for the incident number, and take the ID of the officers involved at the scene, and at the police station if you are required to attend it.
Make sure you that you contact your travel/holiday insurance company as soon as possible after the incident.
Things you should do when you are back in the UK:
If you booked your holiday in Greece through a UK based tour company, check to make sure that their representatives in Greece have reported the incident.
Follow up with your travel insurance company to make sure they are aware that you are now back in the UK. Ask them if they require any supporting documentation now you are home.
Visit your doctor so that the treatment you received in Greece can be checked over, and further treatment prescribed if required. This also makes sure the incident is on record in the UK health system.
Contact a solicitor such as Legal Expert, to begin your compensation claim.
For some extra information and advice, you can follow the two links below:
Claiming for an accident abroad
Emergency Contacts Numbers in Greece
Before you get home, the first step in dealing with your problem and making holiday accident claims in Greece is to make sure that everything is resolved properly. For example, that all the relevant authorities are informed, and that you have received to proper medical care. Below you will find useful contact numbers and information for the emergency services, healthcare, and local Government representatives.
Hellenic Police – 100
Ambulance service – 166
Fire service – 199
Greek emergency services – 112
Emergency services can be contacted by dialling 999 from a UK mobile number.
If you require additional help outside of the assistance given by the emergency services in Greece, you may need to contact the British Embassy in Athens. Their phone number is +30 21 0727 2600.
Just to recap, these contact numbers should be used to go through the stages outlined above, to give you the best chance of claiming the most compensation:
1). Seek professional medical attention.
2). Make sure that you have notified your package tour operator.
3). Contact your travel/holiday insurance company.
4). Report the incident to the authorities.
5). Gather evidence and photographs.
6). Contact a holiday claims solicitor when you get home.
Accessing Healthcare in Greece
Gaining access to medical treatment and healthcare services as a UK citizen in Greece is a pretty straightforward affair. This is because Greece has a reciprocal healthcare agreement with the UK under the European Health Insurance Card (EHIC) scheme.
UK citizens visiting grease can gain access to the state-run healthcare system, which is known locally as EOPYY. This provides you free access to state-run clinics and hospitals and access to doctors and medical staff that work for state-run institutions. It is important to make sure you ask to be taken to a state-run hospital, as if you are taken to a private one, you will need to pay. You also need to pay 25% of the cost of all medication you are prescribed, and for any dental care, you receive.
You must apply for your EHIC (European Health Insurance Card) before you travel, and this is a pretty straightforward process. EHIC is a special card that is only available to European citizens, which provides basic healthcare access in most European countries free of charge. You can find out more about EHIC and how to apply for it at this link.
A final consideration is whether you should use private healthcare facilities while you are in Greece and attempt to have your travel insurance provider pay the cost. This will generally see you receive quicker and often better treatment. However, you must get the permission of your insurer before you use the service of a specific hospital or clinic. In most cases, your insurer will pay the healthcare provider directly, but in some cases, you may need to pay the medical bills and then reclaim the cost from your insurer once you are back home in the UK.
Time Limits for Making Compensation Claims in Greece
When you speak to a team of holiday compensation solicitors back home in the UK, they will need to know the date that the incident occurred. This is because there are certain time limits on making a claim for different accidents and injuries in Greece. These are covered in the table below:
Accident, Injury or Illness
Time Limit
If the holiday was booked through a tour operator that is based in the UK.
3 years
If you booked your holiday yourself privately.
Up to 5 years
Road traffic accidents that happen in Greece.
2 years to 5 years
Accidents at sea.
2 years from the date the passenger stepped onto the vessel
Train accidents in Greece.
3 years
Injuries that are sustained on a flight to or from a Greek airport including:
• Athens International Airport
• Ioannis Kapodistrias Airport
• Heraklion International Airport
• Rhodes International Airport
• Other Greek airports
2 years
Greek Package Holiday Compensation Claims
Booking package holidays to Greece can be a great way to save a little cash on the cost of your holiday. But what happens when something goes wrong, and you are injured or become ill while in Greece? Most package tour operators work with very tight profit margins, and most do not include free travel insurance in the cost of the package. Therefore, you may end up out of pocket if you have to pay any of the costs involved in being treated following an accident in Greece. Your holiday could also be ruined. This means you may have a valid cause to claim compensation against your tour operator.
If you are involved in an accident, are injured or become ill whilst on holiday, it is vitally important that you make sure your package tour operator is informed. If you need to claim compensation from the operator further down the line, then having the incident recorded by them is a good first step.
Choosing a good legal team to make your claim is critical. Large tour companies such as EasyJet, Thomas Cook, TUI, will often do all they can to avoid paying any compensation at all. Your choice of legal firm must have experience in claiming damages from such large enterprises successfully.
Every tour operator that is based in the UK and sells holiday packages to UK citizens, is legally bound to conform with legislation set out in the Package Travel, Package Holidays and Package Tours Regulations of 1992. Your solicitor will need to be familiar with this legislation.
Greece Holiday Illness/Accident Claim We Conduct
Legal Expert offers a claims service for people who have suffered due to an accident, illness or injury whilst on holiday in Greece. We cover most types of compensation, we can even help you claim holiday compensation for delays.
Our legal team has over 30-years of experience in claiming compensation for our clients in a very wide range of different cases. Below we have covered some of the more common holiday claims we see. If none of these seems to fit with your own scenario then feel free to give us a call on the number at the bottom of this page so we can go over your situation with you in full.
Greek Hotel Accident Claims
One of the most common claims scenarios we see is where a holidaymaker has been the victim of an accident, or has become ill, or injured in Greece due to the actions of the hotel operator at the property they are staying at.
There are many ways that a hotel operator can put a holidaymaker at risk, the most common of these are:
Illnesses caused by badly prepared food consumed by the holidaymaker at the hotel. Food poisoning and other stomach illnesses are common.
Accidents that happen around the pool area, either through badly constructed or inadequately maintained facilities or due to a lack of supervision and care.
Accidents that happen when a resident is using exercise equipment or the hotel gym, either through badly constructed or inadequately maintained facilities or due to a lack of supervision and care.
Illnesses that are caused by bad hygiene at the hotel, for example, bathrooms not being cleaned properly, or air condition carrying germs.
Accidents such as slips trips or falls caused by faulty, wet or dirty flooring.
Accidents which occur whilst a resident of a hotel in transit in some form of hotel operated transport. For example, a road accident involving the hotel airport shuttle bus.
These are some of the most common reasons we make a compensation claim against a hospital in Greece for our clients. Of course, there are many more ways a person can be injured or become ill due to a hotel operator. If you feel you have a valid claim against the hotel you stayed in whilst on holiday in Greece, then give Legal Expert a call today to find out how we can help you claim compensation.
Greek Holiday Food Poisoning and Water-Borne Illnesses Claims
When it comes to holiday compensation food poisoning is one of the most common causes we see people claiming for. Exposure to foreign bacteria can often leave holidaymakers with a case of "Spanish Tummy" at the very least.
If you have to pay for medical treatment while on holiday in Greece to deal with this illness, or your holiday is entirely ruined, then you may have a valid compensation claim. Legal Expert can assist you in claiming the compensation you are entitled to.
Slips, Trips, and Falls
The most common accident in the world, is the simple slip, trip or fall. Holidaymakers are at risk of this accident in many ways. For example, getting on and off a plane, train or bus. Even simply walking up the steps to the hotel lobby presents a risk of a slip, trip or fall.
Usually, these accidents result in fairly minor injuries such as a sprained or broken wrist, or ankle. Even so, a minor injury such as this can still ruin your holiday. And if it was somebody else's fault, you should be able to claim compensation.
Sport and Activity Claims in Greece
Another common reason we see clients claiming injury compensation in Greece is due to sporting activities, and accidents and injuries that result for them.
Even though sporting activity providers such as jet ski operators are regulated under Greek law, this does not mean that they all conform to this regulation. If you rent some badly maintained or faulty sports equipment that directly leads to an injury, we can help you claim compensation.
Road Traffic Accidents in Greece
During the 2014/15 holiday season, there were almost 900 fatal road traffic accidents in Greece. This makes car, bus and motorcycle accidents a very common occurrence.
If you are involved in a car or motorcycle crash whilst on holiday in Greece, you are required to report the incident to the police. You may also need to report the accident to any hire company your vehicle may belong to. If it is your own private vehicle, you will need to report the accident to your insurer.
Do I Have to Use a Greek Solicitor in My Claim?
Even though your accident or illness occurred whilst you were overseas on holiday in Greece, there is no need to use a local Greek firm of solicitors.
The national claims service that Legal Expert operates can claim compensation across international borders where a suitable legal framework is in place to allows us to. Such a framework exists in Europe.
Legal Expert has plenty of experience in pursuing and winning cross-border compensation claims, call us right now to find out just how we can help you claim for an injury, accident or illness that happened while you were taking a holiday in Greece.
No Win No Fee Personal Injury Claims
Legal Expert can take on your holiday claim for compensation for an accident, injury or illness in Greece under a No Win No Fee agreement. This means you pay us nothing at all to begin your claim, and there are no ongoing costs to pay. If we lose your case, you walk away without paying anything at all. The only time you pay us a fee is when you actually receive a compensation payment.
Athens
Thessaloniki
Patras
Heraklion
Larissa
Volos
Rhodes
Ioannina
Chania
Agrinio
Chalcis
Katerini
Trikala
Serres
Lamia
Alexandroupoli
Taking the Next Steps
If you believe you have a valid reason to claim compensation for an accident, injury or illness that occurred while you were on vacation in Greece, then call Legal Expert today on 0800 073 8804. We will spend a little time taking the details of your claim, and then give you some free legal advice on what we think the next steps should be. In many cases, this will be to use our national No Win No Fee claims service to get you the compensation you are entitled to following your holiday in Greece.
Useful links
British Embassy Greece (Athens)
1, Ploutarchou Street
106 75 Athens
Greece
Tel: +30 210 7272 600
Web: https://www.gov.uk/world/organisations/british-embassy-athens
Opening hours: Open to the public by appointment only on Monday, Wednesday and Friday, 9 am to 1 pm.
British Vice Consulate (Rhodes)
29 Gr. Lambraki Street
85 100 Rhodes
Greece
Tel: +30 22410 22005
Web: https://www.gov.uk/world/organisations/british-vice-consulate-rhodes
Opening hours: Open to the public by appointment Tuesday to Thursday, 9 am to 1 pm.
NHS guide to healthcare in Greece
At the above link, you will find plenty of information published by the NHS about accessing medical treatment and healthcare services in Greece as a UK citizen.