How much compensation can you claim for injuries and accidents in Butlins?
Whether your Butlins holiday is in Bognor Regis, Minehead or Skegness, you are sure to be expecting a fun and relaxing time with friends and family. With all the planned activities and on-site restaurants to enjoy, the prospect of a Butlins package holiday is something that all the members of your party will be excited about. However, unfortunately things don't always go as planned and you may suffer an injury as the result of an accident that happens at the Butlins resort.
If you have been injured or become ill due to the negligence of Butlins, then you are entitled to claim compensation. You may be eligible for damages that will cover medical or travel expenses that you have been liable for, as well as loss of enjoyment of your holiday and pain and suffering as a result of your injury. If this sounds like something you have experienced then please contact our highly experienced holiday injury advisors who will work hard to get you the compensation you deserve. You can call us at Legal Expert on 0800 073 8804. We can offer you advice 7 days a week from 9 a.m. to 9 p.m. To find out more please read on through our guide to making a Butlins package holiday compensation claim.
Select A Section
A guide to Butlins package holiday compensation claims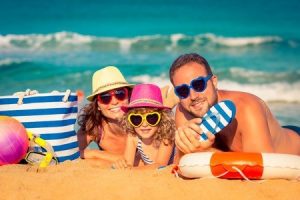 If your holiday at Butlins doesn't go quite as planned and you suffer from an illness or injury due to something that has happened at the Butlins resort that is not your fault then you may be eligible to make a Butlins package holiday compensation claim. Common causes of injury at a Butlins resort include slips, trips and falls, food poisoning, accidents involving swimming pools and injuries sustained whilst taking part in planned activities, which have not been properly supervised or instructed. In this guide we will explain what to do if you have suffered an injury or illness, what these injuries could include and the type of compensation payout you may be able to expect as a result of your claim. All of our contact details are listed at the bottom of the article so please read on to find out more about how to make your claim and how Legal Expert can help you to receive the compensation that you deserve.
Causes of accident and injuries at Butlins holiday parks
We all go on holiday to enjoy ourselves and relax, unfortunately the statistics show that many people become injured or harmed and have their holidays spoilt due to the negligence of a the package holiday company. Whilst on holiday at a Butlins holiday park there are a surprisingly high number of activities which can result in accident and injury. Whilst this harm may be fairly minor, it can still spoil the enjoyment of your holiday. In more serious cases the injury can be so severe that it actually impacts upon the quality of your life going forwards. If you have been harmed at Butlins you may be able to make a Butlins package holiday compensation claim for some of the following causes.
Some of the most common causes of accidents or injury include sporting activities either on land or on water, for example in the sea or in a swimming pool, poor hotel hygiene, injuries suffered whilst on an excursion, food poisoning from resort restaurants, transport accidents, accidents involving a swimming pool or slips trips and falls caused by wet floors or obstructions.
Common injuries resulting from these types of accidents can include back, head and limb injuries, including broken bones, gastrointestinal illness, psychological distress and in the most severe cases, even death.
What duty of care are holiday makers owed by Butlins
At the point at which you buy a package holiday, a contract with the tour operator is created. Once you have agreed to that contract by making the purchase, the tour operator is bound by a number of obligations and duties. It also confers the duties laid out in the Package Travel, Package Holidays and Package Tours Regulations 1992 legislation. If a contract is broken either by the tour operator or any third parties working for the tour operator such as a hotel, then it is the tour operator who will be required to pay compensation. Unfortunately a tour operator's liability is not black and white and we need to look at case law to discover the conditions that need to be met before liability can be established.
The case of Hone vs Going Places involved a couple who had been on holiday together. The couple had enjoyed their time away but on their return journey had a frightening experience where the aeroplane was evacuated due to an emergency situation. The claimant was forced to evacuate the aeroplane via a chute. At the point at which he was descending the shoot, the claimant realised that a large lady was stuck at the bottom and unable to move out of his way. He tried to move his body to avoid her but the collision was inevitable. The claimant's fiance went down the chute after him and collided with both the claimant and the large lady. She hit him in the back with hard shoes, resulting in severe pain in his spine. Despite the pain he experienced, the claimant climbed down from the shoot and helped the large lady. In assisting her, he experienced further injury to his spine. The claimant consulted with lawyers and doctors and decided to make a claim against the package holiday company. In a Court of Appeal judgement it was decided that the package holiday company did not have automatic liability but was found to have acted without reasonable skill and care. The tour operator was therefore found to be at fault.
The important finding from the case of Hone vs Going Places is that in order for a compensation claim to be successful, a claimant's injury must have been caused due to negligence which meant that the contract could not be properly fulfilled.
How long do I have to make a Butlins compensation claim?
It is most usual for a 3 year time limit to be enforced on personal injury claims, from the time that you first realise you have been injured. If your symptoms are not immediately obvious, then the three year time limit will begin from the date of discovery. If you wish to make a Butlins package holiday compensation claim we recommend that you seek legal advice as soon as possible. In some cases you may be able to seek an extension on the three year time limit, subject to an assessment of the individual circumstances. The time limit is different for children under the age of 18. An adult can claim at any point up to the child's 18th birthday, or following that an 18-year-old has three years from the date of their birthday to make a claim for an injury that they suffered as a child.
Can I claim for accidents, injuries, and illness at Butlins
If you have suffered as the result of an accident, injury or illness then you can make a Butlins package holiday compensation claim. The types of accidents which may happen in the hotel include the following.
Slips trips and falls. Common causes of slips, trips and falls in a hotel include wet floors, carpets which have not been properly secured or obstacles that have been left in walkways, as well as spilled liquids that have not been adequately cleaned up. Potholes and other uneven ground may also be a cause.
Food poisoning. Food poisoning is a common cause for complaint in hotels. Food poisoning can be caused as a result of contaminated food, food which has not been prepared in an appropriate manner or food that has past its expiry date. Gastrointestinal illness that is caused by food poisoning can range from mild to severe but is very likely to spoil your enjoyment of the holiday.
Accidents involving furniture that is in disrepair. Accidents involving furniture may include broken chairs or beds or perhaps staircases with broken banisters. This type of accident can occur either in your hotel room or in the communal spaces of the hotel. Items of furniture that have become weak or damaged with use and have fallen into disrepair can cause injuries such as fractures, sprains and strains.
Swimming pools. Swimming pools can cause a variety of injuries to holiday makers. Claimants may slip around a swimming pool area, become lacerated by sharp objects in the water or become ill from water that contains harmful bacteria.
Burns. It is common for people to suffer from burns on holiday, which could be caused by electrical items such as irons, hot water from baths or showers or food and drink that has either been spilt onto their body or heated above the expected temperature causing burns to the mouth.
Debris. Injury caused by falling debris or perhaps signage which has not been properly secured.
Assault. Very unfortunate holiday makers may even fall victim to physical assaults including theft. If it was a member of hotel staff that assaulted you then the tour operator may be found to have breached their duty of care.
Injuries or accidents sustained in activities at Butlins
One of the things that attracts many people to a Butlins holiday is the wide variety of outdoor activities on offer. However if these activities are not properly run or if people are not suitably supervised or instructed about how to participate safely, then they can result in injury. For example, archery can be great fun but if not properly supervised, could result in some very serious injuries, as could aerial activities, as there is the potential for people to fall from a height. Even fairground rides if not properly maintained and supervised have the potential to be dangerous. If you have been injured as a result of an activity at Butlins then you may be able to make a Butlins package holiday compensation claim. We advise seeking legal advice so that a personal injury solicitor can help you to establish negligence and liability if it exists.
Butlins Waterworld and swimming pool accidents
Spending time in a swimming pool is one of the great joys of holidays for both adults and children alike. However water based activities have the potential to be dangerous to health if they are not properly supervised or maintained. A Butlins swimming pool injury could occur if a lifeguard is not on duty where they should be, if the quality of the water is below par or if sharp objects are present in the pool, causing the possibility of skin lacerations. There should be proper guidance as to age or height restrictions which should then be properly monitored to ensure the safety of all users. If Butlins have failed in their duty to ensure the safety of holiday makers then they may be liable to pay compensation for any injuries sustained.
Restaurant injury or illness claims
Food poisoning is a common complaint from holiday makers who have been on a package holiday. If you have experienced food poisoning caused by food and drinks purchased on the Butlins site then you may be able to claim compensation. Food poisoning can be caused by number of different factors. If food has not been cooked to a high enough temperature to kill bacteria, pathogens may still be present and cause nasty gastrointestinal illnesses. Improper storage of food can also cause illness. If for example chilled items are left out of the fridge, then bacteria can multiply at a rapid rate causing food poisoning in the consumer. Gastrointestinal illnesses can also be caused by contaminated water sources or even swimming pool water which has been improperly treated and contains high levels of bacteria. Food poisoning can cause mild discomfort right through to a severe illness that requires treatment and can severely impair the enjoyment of a holiday. If you have been the victim of food poisoning you could make a Butlins package holiday compensation claim. Call Legal Expert today for more information.
What evidence do I need to support my claim against Butlins?
In order to make a successful personal injury claim there are a number of things you can do if you have experienced illness on holiday at Butlins. We advise that you contact a medical practitioner as soon as you begin to experience symptoms. This enables you to provide a medical record detailing all the symptoms of your illness when it comes to making your claim. You should also contact the provider of your travel insurance, if you have any. Gather as much evidence as you can by writing down all the details whilst they are fresh in your memory, taking photographs of anything that you believe may have caused your accident, such as faulty equipment or defective furniture and make a note of the location of the accident and take pictures of your injuries if possible. If anybody was witness to your incident then ask if you can have their contact details as your holiday injury lawyer may wish to contact them at a later date. In order to claim compensation from Butlins, we advise that you contact Legal Expert as a matter of urgency as we will be able to offer further advice on the best way for you to proceed.
I was injured at Butlins, what can I claim compensation for?
If you are seeking to claim compensation from Butlins then you may be able to access the following types of compensation
Loss of enjoyment. If your injury or illness means that you were unable to enjoy your holiday at Butlins then you may be able to claim compensation for loss of holiday enjoyment.
Medical costs. If you have incurred medical costs as a result of your illness or injury, including any therapy required for rehabilitation then you can claim this back as part of your compensation package.
Transport costs. If you have any out of pocket expenses relating to transport, such as taxis to and from hospital appointments then these can be claimed back as part of your compensation package.
Loss of earnings. If you have been unable to work as a result of your illness or injury then you can claim back the earnings that you would otherwise have received. If your injury or illness is so severe that it may affect your future earnings then you may also be able to claim for loss of future earnings and any loss relating to potential progression in your job that you now cannot pursue as a result of your injuries.
Pain and suffering. Compensation packages are also likely to include a lump sum to compensate you for all the pain and suffering you have experienced both physically and psychologically.
Butlins holiday accident compensation calculator
A compensation calculator can be useful for working out roughly what you may be able to expect from your compensation claim. However, this is no substitute for a proper consultation with a holiday injury lawyer as everyone's experience will be slightly different.

| Injury | Description | Compensation amount |
| --- | --- | --- |
| severe neck injury | Involving injuries which result in incomplete paraplegia or permanent spastic quadriparesis. the sufferer will have little or no movement in the neck and experience severe headaches. | up to £130, 060 |
| moderate neck injuries | Symptoms such as fractures or dislocations which result in chronic conditions leaving the victim with impaired function. | £21,910 to £33,750 |
| moderate neck injury | Involving soft tissue damage and severe limitation of movement and associated pain. | £12,050 to £21,910 |
| moderate neck injury | Causing exacerbation of a pre-existing condition or moderate soft tissue trauma. | £6,920 to £12,050 |
| minor neck injury | Including minor soft tissue injury with recovery within a year or two. | £3,810 to £6,920 |
| severe back injury | Significant back injury involving damage to a person's spinal cord and nerves leading to serious consequences with the possibility of paralysis and impaired bladder and bowel function | £79,890 to £141,150 |
| severe arm injuries | Injuries that don't involve amputation but result in loss of use of the arm. | £84,310 to £114,810 |
| moderate arm injury | Resulting in significant disability but with a degree of recovery | £16,830 to £34,340 |
| moderate or minor elbow injury | Including simple fractures and lacerations which do not result in any permanent damage or impairment of function. | up to £11,040 |
| serious leg injury | Fractures or injuries to joints resulting in long-term disability. | £34,370 to £48,080 |
| less severe leg injury | A reasonable recovery but injury resulting in long term chronic pain. | £15,750 to £24,340 |
| severe illness from a non traumatic injury | Including severe toxicosis with vomiting, diarrhoea and fever requiring hospital admission. | £33,700 to £46,040 |
| moderate non-traumatic illness | A serious but short lived food poisoning episode with full recovery. | £3,460 to £8,360 |
How to begin a personal injury claim against Butlins
If having read our article you recognise that you may be eligible to claim compensation then there are a few things you should do to begin the process. The most important task is to collect as much evidence as possible to help with your claim – but don't forgo informing your travel insurance provider if you were covered by insurance for your trip.
After you have completed these tasks, this is a good time to contact a holiday injury solicitor. When you contact Legal Expert we will ask for a number of details about the incident and the effects you have suffered. After matching you with a Butlins holiday injury solicitor, they may then arrange for you to have another medical examination at no cost to yourself. This will enable them to gather the required evidence to make a case.
Using a specialist claims management service like Legal Expert is the easiest and most efficient way to be put in touch with a holiday injury lawyer that you can trust to win you the maximum amount of compensation.
No win no fee compensation claims against Butlins
Legal Expert's panel lawyers offer a no win, no fee legal service. This means you will not be asked to fund any money upfront when making a compensation claim. This takes the pressure away from our clients who are already experiencing a difficult time in their lives. The fee will only be payable if you successfully win your compensation claim. That fee will simply be taken out of your final payout, meaning no additional financial burden for you.
Why use Legal Expert to make your Butlins accident claim
Once you have decided to make a compensation claim it can feel overwhelming to try and decide which solicitor to use. Here at Legal Expert we offer a service that we think is unbeatable. In addition to offering a no win no fee service, we have a strong panel of highly experienced and knowledgeable personal injury solicitors who can make a strong case for compensation on your behalf. We pride ourselves on putting our clients needs first and do everything we can to walk you through this difficult time and make the process as easy as possible. We aim to ease the pressure and give you time and space to recover, whilst the process of claiming damages is taking place.
Talk to us today
Whenever you are ready to make your claim we will be waiting. We offer free advice on personal injury claims 7 days a week from 9 a.m. to 9 p.m. Call us today on 0800 073 8804 or claim online by visiting our website and completing the online form. We will then get back to you at a time that is convenient to yourself.
Useful links
Trips and Slips – How to claim accident compensation – If it were a fall you had at Butlins, this guide might inform you further on the specifics of these kinds of cases.
An explanation on personal injury – Need to know more about personal injury? Find out all you need to know here.
All about food poisoning – Finding out more about food poisoning is easy when you read this guide.
Statistics on injury – ROSPA – Want to know more about statistics on injury? Take a look at this page.