Thorpe Park Personal Injury Claims Guide
By Daniel Archer. Last Updated 13th June 2022. On this web page, you will read a guide to the process of making a claim if you have suffered an accident which has lead to an injury while being at Thorpe Park which was not your fault.
Within it, you will find examples of accidents that could potentially happen in a theme park. You will also learn a) why you could be eligible to make a claim, and b) why theme park may be liable to pay you compensation.
All claims are different, and although we have tried to cover as many different kinds of areas as possible, we cannot cover every specific set of circumstances. Therefore, if you have questions that are unanswered by this guide, one of our claims team will be happy to answer them for you. Just give us a call on 0800 073 8804, and a team member will get you the answers that you need.
Select A Section:
What Is A Thorpe Park Accident Or Injury?
An accident at a theme park could potentially be an accident on a ride, roller coaster, whithin the park grounds, within a restaurant in the theme park, when taking a bathroom break, that causes an injury and/or damage. For this guide we are looking particularly at accidents that could have been prevented had the right procedures been followed. Consider the following two examples: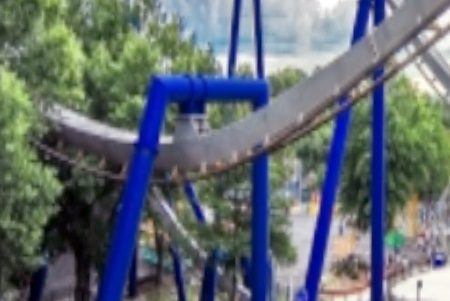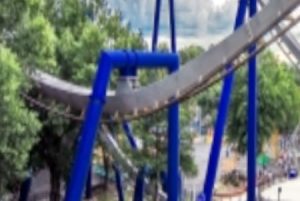 A person riding on one of the attractions at a theme park, is thrown from the ride due to a faulty safety belt, and suffers an injury.
A person riding on one of the attractions at a theme park, allows their cell phone to fall out of their pocket due to not securing their belongings as advised by the park operator, and this falling cell phone injures another park visitor.
In the first example, the park owner may be liable, as they may have failed to maintain the safety belt to proper standards. However, in the second example, the situation is far less clearer, but in such situations where there is no clear third party liability call our experts and they can advise you who may be liable in such situations. 
Potential Accident Risks And Causes
A theme park if not maintained to the highest safety standards, if all rides are not completely risk assessed and any hazards identified and corrected, if all employees are not trained to correctly operate the rides and know exactly what procedures to follow in an emergency the potential for accidents to occur because of risks and hazards may be present. Causes of accidents could arise if health and safety procedures are not implemented correctly and are not followed by all.

What Accidents Could Be Caused By A Damaged Ride?
If a ride is damaged in anyway or defected and it is still allowed to be in use then the potential for an accident to occur is present. It is vital that all rides are constantly monitored so that any defects can be identified as soon as possible to reduce the risk of any injuries occurring due to an accident. If a safety bar on a ride is damaged in any way a riders safety may be at risk, if the tracks of a roller coaster need repairing the potential hazard of it being derailed is possible, if a ride is not serviced when appropriate an a malfunction occurs causing riders to be injured then a case for personal injury compensation may exist.
The Health & Safety Executive manages the regulations that apply to theme and amusement parks in the UK. The park operator must comply with these regulations at all times. A failure in compliance leading to an accident harming a person using the ride, could be a valid reason to be able to claim for any damages. You can find more information at this link:
I Suffered An Injury On A Roller Coaster, Can I Claim Compensation?
A roller coaster is one of the most common of all types of theme park rides. Everyone is familiar with these kinds of attractions. A roller coaster could be the cause of an amusement park accident due to hazards such as:
Safety barriers that are faulty or poorly maintained.
Damaged parts of the track, causing the cars to derail.
Too many people are riding in one car.
Inadequate staff training related to safety.
Employees not keeping clear of the ride while it is in motion.
These complex rides, are designed to be very safe. However, if human error is allowed creep in, it may result in an accident of some kind. If you have suffered an injury while on a roller coaster in Thorpe Park but are unsure if you have a valid reason to claim call Legal Expert today and through our free consultation we will be able to advise if you are eligible to claim.

What Accidents Could Potentially Occur If Ineffective Safety Bars And Barriers?
A safety barrier is designed to stop people from getting too close to a ride while it is in motion. It stops people from being hit by moving parts of the ride. An ineffective or broken safety barrier could possibly result in a collision between the cars of the ride, and a patron waiting to use the ride. The safety bars, are an integral part of the safety features of the ride. They prevent people riding on the attraction from being thrown off, or from moving around in the car too much.
If either of these safety features are poorly maintained or damaged in some way, it could be the park operator that is responsible for ensuring that such safety facilities are maintained or replaced or repaired.

I Suffered A Slip And Fall Injury At A Theme Park What Am I Entitled To?
Slips, trips and falls are one of the most common injuries that a personal injury lawyer will process claims for. These accidents could be caused by seemingly trivial hazards, such as:
Food that has been dropped on the floor of a restaurant within the park.
Spilt water in a theme park bathroom.
Maintenance equipment, tools and materials left causing a hazard.
Uneven or damaged pedestrian pathways.
Broken curbstones of potholes in the theme parks car park.
If it can be proven that the theme park operative or a third party within the theme park who owed you a duty of care caused the accident due to negligence causing you a direct injury you may be eligible to claim for damages.
Fatal Accidents And Injuries.
It could be possible to make personal injury claims for fatal accidents if it can be proven that the theme park operator or one of its representatives, or manufacturers had through omission, oversight, error or negligence, been the cause of the accident in some way.

Establishing Theme Park Negligence
As we have stated already in this guide, it must be proven that the theme park is responsible for causing harm to a patron in some way, for a valid claim to exist, to be able to claim against the theme park. Negligence could be described as:
Negligence in relation to safety, is a term used to describe a failure in exercising due diligence, over the safety of any of the theme park facilities, amenities and attractions. This includes failing to act on identified safety issues, and approaching safety carelessly.
All applicable Health & Safety regulations must be complied with at all times, as well as general legislation such as the Occupiers Liability Act 1984. This is a legal obligation that must be met. Any negligent act, including failing to meet all of these regulatory obligations, could result in an injured party having a valid claim against a theme park.

Evidence You Can Collect To Support Your Claim
If you are injured in an accident at a theme park, there are some steps you could take, that will help you build your case, and provide evidence of how the theme park accident happened, and the effect it had on your life. For example:
Take photographs of the cause of the accident.
Gather contact details for any witnesses to the accident.
Visit the hospital to have your injuries treated and documented.
Make sure you have followed the proper procedure for reporting an accident at the theme park, including filling in an accident report for the accident book.
Steps like these, will help you to deal with the problem as it happens, and also provide documented evidence about the accident and the injuries that it caused.

Case Study – Thorpe Park Loggers Leap Accident
To answer the question, why did Loggers Leap close? Thorpe Park Loggers Leap closed following an accident in 2014 involving a 14-year-old girl. In April, the girl visited the park, and queued up to ride on Loggers Leap. The ride was busy, and the attendants were putting too many people into a single car, and this was later found to be the root cause of the accident.
The girl's legs were forced into the safety barrier, and this resulted in nerve damage to the leg, and soft tissue damage that led to a long-term health problem. A claim was successfully made for £20,000.

Theme Park Injury Claims Calculator For 2022
If negligence has caused you to be injured in an accident at Thorpe Park, then you could be owed compensation. Many people wonder how much a settlement in a scenario such as this could be worth. However, the value of these claims can depend on a variety of factors. To help you understand how claims are calculated, we've included a table of figures below.
The figures have been taken from a publication called the Judicial College Guidelines (JCG). This is just one of the resources that legal professionals will use to assist them in arriving at a value deemed appropriate for your general damages payment. This is the amount associated with your pain and suffering caused by your injuries.
As you can see, each injury is given a brief description and assigned a range of figures, which are based on previous cases. It's important to know that these figures are not considered a guarantee. They can however be used to give you an idea of how much your general damages could be worth.
Type Of Injury
Compensation Amounts
Notes
Severe Fractures to Fingers
Up to £36,740
Fractures to multiple fingers. The amount will be concerned with whether there will be future amputations of the fingers, deformity and impairment of grip.
Facial Scarring
£9,110 to £30,090
Significant scarring to the face reduced by plastic surgery leaving cosmetic disability.
Moderate Knee Injury (i)
£14,840 to £26,190
Dislocation, torn cartilage or meniscus which results in minor instability, wasting, weakness or other mild future disability.
Moderate Achilles Tendon Injury
£12,590 to £21,070
Rupture or significant injury to the tendon. The amount awarded will be based on recovery, pain, functionality and any disability.
Moderate Psychological Injuries
£5,860 to £19,070
A person's ability to be able to function and cope with work, family and other parts of life. Possible future vulnerability. However improvement is expected and future prognosis is good.
Fracture of Clavicle
£5,150 to £12,240
The award will be concentrated on the level of the fracture, disability, symptoms and if there will be any permanent effects.
An Uncomplicated Colles' Fracture.
In the region of £7,430
Distal forearm fracture in which the radius is bent.
Food Poisoning (iv)
Up to £3,950
Pain, cramps and diarrhoea continuing for some days or weeks.
Minor Neck Injuries (ii)
£2,450 to
£4,350

Soft tissue injuries that will fully recover in 3 to 12 months.
To find out more about what to do after an accident at Thorpe Park, get in touch today. Once we know more about your injuries and the circumstances surrounding them, we will be able to tell you if you could claim and provide a free and personalised evaluation.
I Was Injured In An Accident At Thorpe Park, What Could I Claim Compensation For?
If a personal injury solicitor is successful in processing your claim, the settlement you receive could consist of different types of damages, such as:
General damages (these compensate for injuries and other forms of harm):

General pain and suffering.
Mental trauma, shock and stress.
Psychological damage.
Painful treatment and recovery.
Long-term or permanent disability.

Special damages (these compensate for ad-hoc and financial losses):

The cost of home care or home help.
Private medical fees.
Travel tickets and related expenses.
Loss of wages or salary.
Loss of future work prospects.
Speak to a member of our claims team, to learn which damages could apply in your own specific case.

No Win No Fee Compensation Claims Against Thorpe Park
We don't charge to start a compensation claim using our No Win No Fee claims service. We also don't charge any ongoing fees as we process your claim. Furthermore, there is no charge at all to us if we don't get you any compensation. When you do win your claim, we automatically take our fee out of the money received for you, and then send you what is left.

Contact Us Today
Have you been injured in an accident at an amusement park? Do you believe you have a valid reason to claim theme park compensation? If so, speak to a claim advisor on 0800 073 8804 today. They will be able to help get your claim started, and answer any questions that you may have about the claims process.

Related Articles And Resources
These external links contain information that may be of use:
These additional claim guides could also be helpful:
Claiming for a failure in Health & Safety compliance
Edited By Melissa.