Go-Ahead Bus Accident Claims Guide – How To Claim Compensation Against Go-Ahead Group For Personal Injury?
Go-Ahead are one of the UKs main operators of bus services.  Not all of their services operate under the Go-Ahead brand, so you may have used their buses without knowing.  If you've been injured on one of their buses through negligence, you may want to consider making a Go-Ahead group bus accident compensation claim.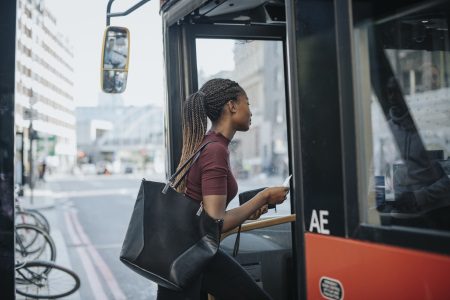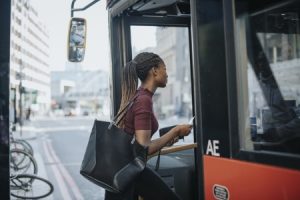 Legal Expert are specialist personal injury solicitors with many years' experience making claims.  We offer all clients a no win no fee service to remove the financial burden when claiming.
If you'd like to begin a claim today, please call 0800 073 8804 and speak with a specially trained advisor.
If you want to know more about how to claim before calling, then please carry on reading this handy guide.
Select A Section
A Guide To Accident Compensation Claims On A Go-Ahead Group Bus
The Go-Ahead group operates a number of local bus services and, according to its website, has over 2 million passengers every day.  Although some services use the company brand name, some don't.  For your information, the English companies in the Go-Ahead bus group are:
Brighton & Hove bus company
Go East Anglia
Go-Ahead London
Go North East
Go South Coast
Metro Bus
Oxford Bus Company
Plymouth Citybus
If you've been involved in an accident while using a bus provided by any of the above, and you feel it was due to the fault of the company then you may be able to make a bus accident claim.
This guide will explain what you could claim for and what you should do following an accident.  It also provides information on how much compensation you may be entitled to and the type of accidents and injuries which might occur.
It's not always the bus company or driver who is at fault for an accident, so this guide will explain who you could claim against in other types of accident.
Legal Expert have been providing free legal advice for many years and are happy to help you if you're not sure what steps to take next.  Once you've read this guide, if you require any further information, please call and we'll happily advise you on what options are available to you.

What Is A Go-Ahead Group Bus Passenger Accident?
A bus accident whether on  Go-Ahead Bus or a different company means an unexpected incident that results in injury and /or damage. Not all bus accidents leading to injuries will inevitably result in a compensation case.
We'll cover liability in the next section, but for a claim to be made against the Go-Ahead group, the accident which caused your injuries must've been as a result of negligence by their staff.  Essentially, if the driver or other staff caused you to have a negligent accident, which resulted in an injury you could be eligible to make a claim.
That said, if the accident was caused by somebody else, for example another vehicle crashed in to the bus then any injuries suffered may be against the third party driver if they are at fault for the accident. This can be complex which is why we recommend you use a personal injury lawyer, like Legal Expert, to ensure your claim is handled correctly.
It's important to note that personal injury claims have a time limit associated with them.  Under current rules, if you're involved in a bus accident, you'll need to claim within 3 years from the date of the accident or the date of knowledge of your injury.

Who Could Be Liable For My Accident?
Bus Accident injuries could be caused by a number of different factors.  Making a claim for your injuries requires somebody else to be liable for the accident, this third party will have owed you a duty of care.  Here is a list of who might be liable (or partially liable) for a bus accident:
The driver of the bus: This could include dangerous or careless driving or because of a simple error and misjudgment.
The local council: An accident caused by poorly maintained roads i.e. the bus hit a pothole, causing passengers to become injured. This could be a little complex so we advise always get the advice from a specialist.
Another road user: If another road user causes an accident, and they are at fault you may claim against their insurance if you are injured.
A Pedestrian; A pedestrian who steps out on to the road could be at fault if a driver has to do an emergency stop causing passengers to injure themselves. However claiming compensation this was could be hugely difficult.
A passenger: In some way a passenger could be at fault for causing their own injuries, for example standing on the stairs when the bus is in motion. If the bus had to stop sharply the passenger could be injured due to not following the safety procedures.
If you are unsure who is at fault for the injuries you have suffered while being on a public bus, call Legal Expert today and use our free legal consultation.
Driver Negligence Accidents
Bus driver negligence could take various forms for example;
A bus driver being careless
A bus driver driving dangerously
A bus driver speeding
A bus driver misjudging the stopping distance
When a bus accident happens it may not always be clear who is at fault, it may take investigators time to understand what has taken place. A bus driver owes its passengers a duty of care and they must uphold this duty in order to keep their passengers safe. If this duty of care is breached in anyway at all and it causes an accident and injury then the victim may be eligible to claim.
In cases where the road Is defective, other drivers, cyclist or pedestrians cause the accident, the driver wouldn't be liable for any injuries suffered and could make a claim themselves if they were injured in the accident.

Compensation Claims Against Other Road Users
If you're involved in a bus accident which was caused by another car, lorry, motorcycle or even another bus, and as a result you suffered an injury you could potentially seek compensation from them.
In this scenario, you would need to obtain the details of the other driver involved and their vehicle.  At the time of the accident you should check that the bus driver has obtained the other driver's details.  Also, photograph the other vehicle, ensuring you capture the number plate.
Report any injuries to the bus driver or the bus company and ask for the other drivers details if  you want to speak to a personal injury solicitor about making a claim.

Could I Claim If My Bus Accident Was Caused By Badly Maintained Roads?
Under road regulations (The Highways Act 1980), local authorities must make reasonable efforts to keep the road safe for all users. Local councils have a duty to ensure roads are safe for road users. If you feel that your injury on a bus was caused due to the negligent maintenance of the road we advise you use a personal injury solicitor to help with your case and they will know the legislation that may need to be quoted in your case.
Call Legal Expert today and they will be able to advise you on what steps you could take next.

Injuries Sustained During An Emergency Stop
You might think that if a driver needs to make an emergency stop, and you're injured, you wouldn't be able to claim as the driver was reacting to an emergency.  This might not be the case though.  You might be able to claim if:
The driver had to perform an emergency stop because they were going too fast.
Another driver forced the emergency stop to occur by swerving or pulling out in front of the bus when it was unsafe to do so. The claim, in this case for your injuries may be against the driver of the other vehicle.
The road was obstructed by a falling object such as a road sign (in this case the company who erected the road sign may be liable for any injuries).
It can be confusing knowing whether you are eligible to claim for any injuries suffered while on a bus and who might be liable for compensation. That is why we offer all potential clients a free legal consultation so that they can have their case assessed.

I Slipped On A Bus, Can I Claim?
Slips and trips on buses could happen for a number of reasons.  Examples include:
Where the bus steps, stairs or floor is excessively wet causing you to slip.
When the bus driver pulls away too quickly, before you were seated, causing you to fall.
Passengers could fall on the stairs if there is an obstruction.
Slipping due to rubbish or debris on the floor of the bus.
Falling when getting on or off a bus.
It is not always easy to see if an accident that occurs leading to an injury is the fault of a third party, accidents that could happen on a bus will not always require compensation. If you have slipped on a bus, and you feel it was due to negligence and that the injury could have been prevented then call us today and we will advise whether we think you will have a successful claim.

I Suffered A Whiplash Injury On A Bus Could I Claim?
Whiplash is a common injury in road traffic accidents. It could happen at low or high speed. Following a bus collision or accident, if you suspect that you're suffering from whiplash, seek medical advice from a doctor or at A&E.
You may not notice any symptoms for a couple of hours following the accident and the symptoms may usually worsen over a few days.
According to the NHS, some of the most common symptoms of whiplash include:
Shoulder and arm pain
Neck soreness and pain
Muscle spasms
Difficulty moving your head because of stiffness
Headaches
Sometimes, in less common situations, dizziness, memory loss or pins and needles might present as further symptoms of whiplash.
If you have been involved in a bus accident due to the fault of either the driver or a third party that owed you a duty of care and it has caused a whiplash injury then you may have the basis for a compensation claim.

Go-Ahead Bus Duty Of Care To Passengers
All companies that offer a public a service have a duty of care to keep the users of their service safe and away from harm. If at any time this duty in care is breached and a customer becomes injured in anyway then they may be eligible to claim compensation for their injuries.
The driver also has a duty of care to passengers. This is the same as the driver of any vehicle with passengers.  It means that they should drive carefully and safely to reduce the risk of passengers becoming injured.

Bus And Coach Passenger Rights
There are a number of rights that passengers in the UK and EU are granted by regulation 181/2011 of the European Parliament and Council.
The regulations offer these rights:
A bus company can't refuse to provide travel to a customer based on disability (unless it's physically impossible or unsafe to do so).
All passengers should be provided with adequate information about the route and their complaints process.
All passengers should be charged the same fare regardless of their nationality or disability.
Staff who deal with the public must be trained fully in disability awareness.
With regard to longer bus journeys (over 250km), starting or ending in a European country, there are some additional rights:
You will be notified in a timely manner about any delay or cancellations.
In the event of cancellation (or delayed for 2 hours or more) you will be refunded or offered another form of transport to your destination.
If a refund or alternative travel is not offered, you can claim a refund and compensation of 50% of your ticket price.
For trips scheduled to take over 3 hours, where a delay of 90 minutes or more occurs, meals, refreshments and accommodation should be offered proportionate to the length of delay. Accommodation is for 2 nights maximum at 80 euros per night (except where adverse weather causes the delay).
Personal Injury Claims Calculator
Following a Go-Ahead group bus accident, you might want to calculate the amount of compensation you could be entitled to.   To aid you, we've provided the following table which outlines compensation that is paid for pain and suffering for certain injuries.
| Type Of Injury | Amounts | Information |
| --- | --- | --- |
| Serious Leg Injuries | £39,200 to £54,830 | Serious fractures or serious injuries to joints and ligaments causing instability. |
| Moderate Back Injuries | £12,510 to £38,780 | Starting with ligament damage, soft tissue injuries which could cause exacerbation of a pre-existing back condition to a compression or crush injury fracture of the lumbar vertebrae causing constant pain and discomfort. |
| Moderate Neck Injuries | £7,890 to £38,490 | Brackets begin at moderate soft tissue injury, recurring stiffness discomfort and possibly several attempts at surgery to fractures and dislocations and vulnerability for further trauma. |
| Moderate Ankle Injury | £13,740 to £26,590 | Fractures, ligamentous tears and the like which give rise to less serious disabilities. |
| Moderate or minor Injuries to the Elbow | Up to £12,590 | A comprise of simple fractures, tennis elbow syndrome and lacerations. The figure is time sensitive so the length of injury will have a bearing on the amount awarded. |
| Less Severe Psychiatric Injury | £1,540 to £5,860 | Depending of length of disability and affect on daily activities and sleep. |
| Very Minor Wrist Injury | £3,530 to £4,740 | Recovery within 12 months, undisplaced or minimally displaced fractures and soft tissue injuries. |
| Mental Anguish | £4,670 | Fear of impending death. |
| Pelvis/Hip Lesser Injuries | Up to £3,950 | Minor soft tissue injuries with full recovery expected. |
This list isn't comprehensive, therefore, if you're injury isn't listed, don't worry.  Please call us so that we can discuss your claim and assess the chances that you could claim compensation.

Further Examples Of Compensation You Could Claim
When a personal injury solicitor starts to assess an accident claim, they can use a number of different 'Heads of Loss' which are different elements of a claim. This may include;
General Damages: This is the compensation that was shown in the table from the previous section.  General damages compensate for the pain, suffering and loss of amenity caused by any injuries.
Loss of Income: If you require time off from work to recover (or attend doctor's appointments), you might be able to claim back in compensation if you lose part of your salary. In cases where long term treatment is required, your solicitor could claim for future loss of income too.
Medical Expenses: Even though the NHS offers free treatment, you might be able to claim back the cost of prescription or over the counter medicines. In some cases, NHS treatment might not be available and private healthcare could be used as an alternative.  Check with your solicitor prior to agreeing to this, they will let you know if the cost can be claimed back.
Travel Costs: Following an accident, your injuries might mean you have to make alternative travel arrangements for everyday tasks like commuting to work. If there are additional costs associated with this, you might be able to claim the cost back.
Damaged Property: During your accident, if any item of personal property is damaged, you might be able to claim the cost of replacing the item (or repairing it). This might include torn clothing, damaged mobile phone or broken jewellery.
With most of these parts of the claim, you should be able to justify to your solicitor how the costs were linked to your accident.  You should also retain receipts as supporting evidence.

No Win No Fee Bus Passenger Injury Claims Against Go-Ahead Group
When beginning a personal injury claim, you probably want to know how much the process is going to cost you.  Some people might be put off from claiming because of the risk of a large legal bill.
To reduce the risk and stress for our clients, we operate a no win no fee service for all claims we take on.  Here is a summary of no win no fee versus an upfront payment to a solicitor:
No Win No Fee Agreement
When you hire a no win no fee solicitor, they will provide a legal document called a Conditional Fee Agreement (CFA). This is another name for a no win no fee agreement.  Within the CFA it will state, if the solicitor doesn't win the case, the client doesn't have to pay them anything for the work they carried out. It will also state was is known as a success fee, it is the percentage of your compensation that the solicitor will keep if they win your case (limited to 25%) before sending the rest to you.  The success fee covers the solicitor's fees for their work.  This means you you don't actually have to send them a payment.
Solicitors Agreement (by the hour service)
If you choose to hire a solicitor who charges an hourly rate, you'll be quoted their rate or a total fee for making your claim on your behalf.  You'll need to pay this fee up front or in stages.
If the solicitor wins your case, you'll receive 100% of the compensation awarded as you've already paid for their service.  However, if the case is lost, you won't get any money back from the solicitor.  This means that, potentially, you could end up out of pocket.
In the past, no win no fee solicitors were paid for by the defendant, meaning the claimant received 100% of the compensation.  This isn't allowed any more and is why the success fee was introduced to CFAs.

Contacting A Solicitor
Now that you've read this guide, we hope you're ready to begin your claim today.
Legal Expert are personal injury specialists and can help with claims that have happened anywhere in the UK.  If you would like to use us to make your claim, you can:
Call us free on 0800 073 8804 and speak directly with our specialists.
Send us an email to info@legalexpert.co.uk and we'll get back to you at a convenient time.
Use our live chat feature from any page on this site. We're contactable 7 days a week.
Or you might prefer to fill in this online form to begin your claim.
When you get in touch, one of our advisors will offer you a free initial consultation.  This is where you can ask as many questions as you like.  We'll then assess the details of your accident, the cause and the injuries you sustained.
If we believe you've got a good chance of claiming compensation, we'll offer a no win no fee agreement.  Once you're happy we'll begin your claim. 
Related Articles And Helpful Resources
Thanks for reading this guide.  We hope you've received enough information.  For further information, please read the other guides on our site or some of the articles listed below:
Claiming for an Emergency Braking Accident – This guide provides more information about when you can and can't claim for a bus accident following emergency braking.
London Bus Crash Claims – a guide about accidents on buses and coaches in London.  Provides details about types of injury and compensation amounts.
Bus and Coach Passenger Rights – A document from the UK government about bus user rights.
European and UK passenger rights – Information about the European Parliament policies for bus travellers.
Whiplash Guide – An NHS guide about the symptoms and treatment of whiplash injuries.
If you require any further information, please feel free to contact a member of our team.
Edited By Melissa.