FirstGroup Bus Accident Claims Guide – How To Claim Compensation Against FirstGroup For Personal Injury?
On this web page, you will read a guide to the process of making a bus accident claim if you have experienced injuries while on a FirstGroup bus due to no fault of your own. Within it, you will find all of the kinds of information you will need, in order to come to understand why firstly, you might be eligible to make a claim, and secondly, why the bus company may, or may not, be liable to pay you compensation.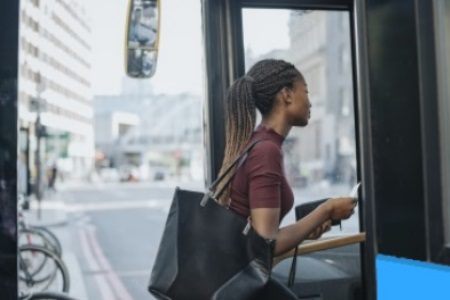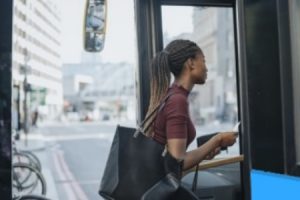 You may need some information that we have covered in this guide, as no two claims are ever entirely the same. If this is so, please call 0800 073 8804 and speak to one of our claims team. They will be able to answer any questions you have, and also provide any additional information you need.
Select A Section:
A Guide To Accident Claims On A FirstGroup Bus
This guide, intends to give an answer to the question, how do I claim after a bus accident? and others. However, before we get into the main content of this guide, we need to speak about the personal injury claims time limit. This is generally three years from the date of the incident that you came to harm or from the date you became aware of the injury. Your personal injury lawyer will need to begin your claim within this time limit. In some cases, this time limit can be different. If, for example, you were under 18 years old when you came to harm. Please speak to one of our claim experts, so that they can let you know which time limit applies in your own case.
This guide begins by going over some basic facts of making a claim. This includes a general definition of what a bus accident is. We also introduce the concept of eligibility to claim, and the concept of liability to pay compensation. In some cases, it may not be the bus company that is liable, even though you were injured while travelling on a bus. We provide some examples of this situation.
The middle part of this guide goes over examples of accidents that could lead to a person riding on a bus to come to harm. Each of these examples is covered in its own section.
The last part of this guide, covers specific legal and financial aspects of the claims process. We take a look at the duty of care the bus company owes its passengers, and also what your rights are as a passenger on a bus. We have included a table that details compensation amounts according to the Judicial College Guidelines. We have also included a list of some of the potential types of damages a compensation settlement could comprise of. Finally, we introduce our national claim service. This is a financially reduced-free way to have your claim processed by a team of personal injury lawyers. If you have questions about this service, the process of making a claim, or something specific related to your own case, please speak to one of our claim advisors. They will be able to give you the help that you need, and explain how we can get your claim started right away.

What Is An Accident On A FirstGroup Bus?
Suffering an accident on a bus may not be just about a bus colliding with another vehicle, pedestrian or another obstacle. Accidents that could happen on a bus could take other forms such as a slip, trip and fall, a damaged seat causing an injury or even an assault. This guide is concentrated on accidents that lead to injury that may have been caused due to negligence. The acid test in any claims case, is whether a third party was at least partially to blame for harming the claimant.
In order to pursue a personal injury compensation claim for an injury that resulted from a bus accident a No Win No Fee solicitor here at Legal Expert will check the following;
The claimant was owed a duty of care by the defendant,
This duty of care was breached causing an accident,
This accident lead directly to an avoidable injury.
If the following can be proven then the claimant is likely to be eligible for compensation and the defendant or their insurer may be liable to pay compensation for any harm suffered,

Who Is Liable If I Suffer Injuries On A FirstGroup Bus
If you suffer injuries while taking a bus and these injuries are due to a negligent act or error then the responsible party who owed you a duty of care could be liable for any harm suffered. For example, if a bus crashed in to the back of another vehicle and you are injured, then the bus company may be liable to compensate you for your injuries due to causing negligent road traffic accident. If a car trying to change lanes collided with a bus and you suffer injuries then the driver who may be at fault for changing lanes when not appropriate would be responsible and his insurer could have to pay damages to the injured party.
If you have suffered an injury due to an accident on a bus, but are not too sure who may be liable call Legal Expert today and through our free consultation we could shed further light.

Is The Driver Liable For A Negligent Accident?
As mentioned earlier a road traffic accident which causes an injury may not always be the only reason why a person may pursue a bus accident compensation claim. Negligence could potentially take other forms For example:
The bus company failed to maintain a bus properly, causing a passenger to come to harm. For example, a damaged or faulty seat caused them to fall.
The bus company failed to provide adequate training for a driver, which led to a passenger being injured. For example, the driver was inadequately trained to drive a bus correctly and caused an negligent accident.
The bus driver, did not leave enough breaking distance and collided with a vehicle in front causing passengers to injure themselves.
The bus company had not ensured that the bus attended regularly MOT's or services and the bus was involved in an accident due to a fault causing the passengers to become injured.
If you are injured through negligence due to the bus driver or the bus company who owe you a duty of care as a paying passenger on a bus you may have the basis for a compensation claim.

A Third Party Caused The Bus To Have An Accident, Could I Claim?
In this section, we aim to answer the question, what should I do if I suffer an injury on a bus caused by a third party? A third party may be another driver of another vehicle who is at fault for their vehicle crashing into a bus. If you are injured as a passenger then you could claim for any harm suffered through the third party insurers. If you use a personal injury solicitor to represent you in your compensation case just having the registration of the third party vehicle will be enough for them to begin your case. We also recommend that you give your details to the bus driver, take any details regarding the bus such as the registration plate, log your accident with the bus company, try to take images of the scene if you can and also see a medical professional to not only have your injuries looked over but so that they are medically recorded.
Bus Accidents Caused By Poor Roads
Road accidents that happen due to the poor conditions of the road may be down to the council or the owner of the land. If an accident is caused due to a pothole in the road in order to be able to make a compensation claim for an injury suffered as a direct consequence of an accident caused by a pothole it must fulfill a specific criteria set out by law.
If you are unsure whether you could pursue a bus accident claim against the local authority or council for injuries suffered on a bus due to the condition of a road call Legal Expert today and they will be able to tell you straight away if you qualify for a compensation case.

Injuries Caused By An Emergency Stop
An emergency stop could take place for different reasons. If you are injured due to a bus driver making an emergency stop the right to claim against the bus company may not always exist. If the emergency stop has taken place because a pedestrian has walked out in front of the bus without paying attention then a passenger would not be able to claim against the bus company for injuries as the driver was trying to prevent an accident from occurring. If it can be proven that a driver who performed an emergency stop did so as he/she was not paying attention and was trying to prevent the bus from going into the back of another vehicle then a reason to claim for any harm suffered could be valid.
If you are unsure whether your injury caused by an emergency stop is eligible for damages call Legal Expert and our specialists can give you any advice you may need.

Injuries Caused By Slipping Or Falling On A Bus
If you are injured in a slip, trip or fall accident whilst board, disembarking or riding on a bus, it could be possible to make a FirstGroup personal injury claim. However, the bus company must have been responsible for the accident which caused your injury. For example:
The boarding step onto the bus is faulty or damaged, and causes a passenger to fall.
A damaged handrail breaks away, allowing a passenger to fall as the bus breaks or turns.
I Suffered Whiplash On A Bus Can I Claim?
Whiplash is the most commonly claimed for injury in the UK every year. If you are involved in a FirstGroup bus crash, and this causes you a whiplash injury, then you could be able to make a claim. However, as with every other type of accident and injury we have covered in this guide, in order to be eligible to make a claim against the bus company, then you must be able to show the driver of the bus was liable for the injury in some way.
If you suffer a whiplash injury while on a bus but it is due to the negligence of a third party driver you would pursue your claim through their insurance. We recommend that you have an independent medical examination to prove your whiplash claim. We can arrange for you to have a local medical examination. Speak to one of our claims team to organise this.

Bus Operators Duty Of Care
The bus company has a legal obligation to provide a safe and hazard free service to its passengers. This duty of care can be deemed to have been breached, whenever the bus company through error, omission, oversight or negligence, allows a passenger to come to harm in a way that could have been avoided.

What Are My Rights When Travelling By Coach Or Bus?
In the UK, you have multiple levels of both national and European legislation, providing you with bus passenger rights. Firstly, you have the Consumer Rights Act 2015, which provides you with basic rights whenever you pay for a product or service in the UK. Secondly, there is the legislation related to Health & Safety in the transport sector, which provide you with the right to expect to travel safely.
However, it is the EU Regulation 181/2011, which may provide leverage framework for making a bus accident claim. These regulations outline requirements which bus companies must meet, with regards to what passengers should be compensated for, and to what level.

Accident Compensation Calculator
You could try and find an online bus accident compensation calculator to get a rough idea of how much you could claim. You can also use the table below to work this out.
| Type Of Injury | Amounts | Information |
| --- | --- | --- |
| Serious Leg Injuries | £39,200 to £54,830 | Serious fractures or serious injuries to joints and ligaments causing instability. |
| Moderate Back Injuries | £12,510 to £38,780 | Starting with ligament damage, soft tissue injuries which could cause exacerbation of a pre-existing back condition to a compression or crush injury fracture of the lumbar vertebrae causing constant pain and discomfort. |
| Moderate Neck Injuries | £7,890 to £38,490 | Brackets begin at moderate soft tissue injury, recurring stiffness discomfort and possibly several attempts at surgery to fractures and dislocations and vulnerability for further trauma. |
| Moderate Ankle Injury | £13,740 to £26,590 | Fractures, ligamentous tears and the like which give rise to less serious disabilities. |
| Moderate or minor Injuries to the Elbow | Up to £12,590 | A comprise of simple fractures, tennis elbow syndrome and lacerations. The figure is time sensitive so the length of injury will have a bearing on the amount awarded. |
| Less Severe Psychiatric Injury | £1,540 to £5,860 | Depending of length of disability and affect on daily activities and sleep. |
| Very Minor Wrist Injury | £3,530 to £4,740 | Recovery within 12 months, undisplaced or minimally displaced fractures and soft tissue injuries. |
| Mental Anguish | £4,670 | Fear of impending death. |
| Pelvis/Hip Lesser Injuries | Up to £3,950 | Minor soft tissue injuries with full recovery expected. |
However, a much better option than using a personal injury claims calculator, is to speak to one of our claim advisors, who will be able to give you a more accurate estimate of the level of compensation you could claim.

What Damages Could I Claim If Injured In A Bus Accident
If your claim is successful, there are many kinds of damages that the settlement that you receive could be made up of, for example:
Special damages (for financial losses and others):

The cost of private medical care.
Travel fees.
The cost hiring in-home help or a nurse.
Loss of future work prospects and earning potential.
Loss of current wages or salary.

General damages (for physical and psychological harm):

Psychological injuries (PTSD, anxiety, depression, etc.)
Long and painful treatment and recuperation.
General pain and suffering.
Shock and trauma.
Lowered quality of life in the future.
Permanent or long-term disabilities.
No Win No Fee Accident Claims Against FirstGroup Bus
Our No Win No Fee claims service, provides you with a way to gain access to a personal injury solicitor. There is no fee to start your claim, and no fee to process your claim. If your claim is unsuccessful, there is still no fee to pay us. We only charge a fee when we have received a compensation payment for you. When we do, we take our fee out of this money, and send you the remainder

How To Contact A Solicitor
Have you come to harm while travelling on a bus or coach? Do you think you could have a valid reason to make a personal injury claim? If so, one of our claims team will be able to talk you through our new claims process, and get your claim started for you. Speak to them on 0800 073 8804 today.

Related Guides And Contacts
You may find the following related guides to be useful:
Claiming for an emergency stop injury on a bus
Additionally, these external links have relevant information:
UK Government bus passenger rights
Edited By Melissa.