Milton Keynes Council Data Breach Compensation Claims Guide
Data Breaches In The Public Sector
Milton Keynes Council is the governing body for the borough of Milton Keynes in Buckinghamshire. Milton Keynes Council is a local authority that operates in the UK. Therefore the council must protect the personal data that it collects from the general public. What happens if a Milton Keynes Council data breach occurs? If Milton Keynes Council has breached your personal data, you may be eligible to claim compensation.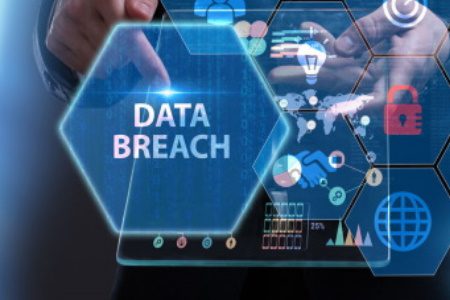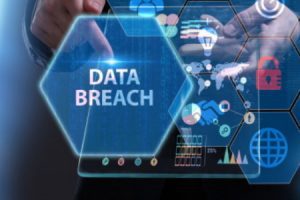 In this guide, we will explain how a local council data breach can take place. We will also explain how the data breach claims process works. And how to make a successful claim for data breach compensation. If you wish to claim compensation for a data breach by Milton Keynes Council, trust Legal Expert to help you. We can provide you with a No Win No Fee solicitor to handle your data breach claim. Call our claims helpline now for your free consultation. And if we can see that you are eligible for compensation, our team will start working on your case right away.
Contact Legal Expert to begin your data breach claim:
Select A Section
A Guide On Milton Keynes Council Data Breach Claims
It is normal for councils to collect personal data from their employees and residents. The council will use the personal data for operational purposes. However, councils have to protect any personal information they collect by keeping it secure.
These principles are codified in the EU General Data Protection Regulation (GDPR), an EU Regulation that protects the data security and privacy of the general public. The EU GDPR also states that organisations are responsible for taking steps to protect the personal data they hold or process. For example, a council could appoint data protection officers. Moreover, the council could implement relevant training for its staff and have network security systems.
What happens if a local authority's failings cause a personal data breach? The data breach victims could claim compensation from the party responsible if they suffer psychiatric or financial damage due to the breach. The parties can settle the data breach claim out of court, which is more convenient for many.
In the United Kingdom, the EU GDPR is enacted into UK law via the Data Protection Act 2018. It sits alongside the UK GDPR.
Claiming Compensation For A Milton Keynes Council Data Breach
We could help you if you wish to seek compensation for a council data breach. We could connect you with a knowledgeable data breach solicitor. They would handle your claim and try to ensure you receive the right amount of compensation.
Please be aware of the relevant time limits for making data breach claims. The data breach claim time limit is 6 years if the claim is against a private company. Or if the personal data breach involves a local council or another public body, the time limit is 1 year. And the timeframe isn't always clear as it depends on numerous factors. So we recommend you contact us as soon as possible to see if you could begin your claim.
UK Data Breach Statistics By Year
Unfortunately, data breaches are a reality for many organisations. The results of the Cyber Security Breaches Survey 2021 indicate this.
Firstly, the survey explains that 26% of charities and 39% of businesses experienced personal data breaches or cyberattacks in the 12 months before March 2021. Secondly, regarding the organisations that said they'd experienced data breaches or cyberattacks, 23% of charities and 27% of businesses said they experienced them at least once a week.
What were the main causes of data breaches and cyberattacks?
Phishing attacks were the most common cause for 79% of charities and 83% of businesses. Furthermore, impersonation attacks were the most common cause for 23% of charities and 27% businesses. Therefore, the survey findings illustrate the importance of investing in a strong computer security system to protect against cyberattacks.
What Is A Claim For A Milton Keynes Council Data Breach?
A personal data breach occurs when a security breach leads to personal data being compromised. This could include the disclosure, destruction, access, alteration or loss of personal information.
The data breach could happen accidentally (such as by human error) or deliberately (such by malicious actions).
A breach of data protection legislation can happen at a local authority because of an error made by a council employee. For example, a council email data breach can happen by accident. This mishap can occur if a council employee sends out a mass email but puts the email addresses in the Cc field rather than the Bcc field. As a result, the recipients would have their email addresses shared without consent.
Sadly, some local authority data breaches happen because of malicious or criminal activity. For example, criminals could target a council with a phishing attack. Consequently, cybercriminals could gain access to the council's database and steal personal data.
However, the council may not be entirely responsible. It may have implemented strong cybersecurity measures and suffered a cyberattack despite this. It would be unlikely that they'd be found liable here. But positive wrongful conduct, such as neglecting to take proper cybersecurity protection measures, could result in the council being liable.
Criminals may use personal data to commit further illegal activity such as fraud, identity theft or blackmail. Unfortunately, the victims of a data breach may experience financial losses as a result.
The following security incidents could be considered a personal data breach:
A council loses personal data.
Criminals steal personal data from online systems.
A local authority accidentally encrypts, alters or erases personal data.
A data exposure security incident takes place unlawfully.
The council accidentally leaks personal data (for example, online).
The council accidentally grants unlawful access to the data.
Do Data Protection Regulations Apply To Local Councils?
The UK GDPR applies to all public bodies that collect or process personal data in the United Kingdom, including local councils. Therefore Milton Keynes Council should comply with the UK GDPR when it collects personal data from the public.
When it comes to processing personal data, there are different roles. A data controller (such as an organisation) decides how and why personal data should be collected and processed. A data subject has their data collected and processed. And a data processor (such as an agency) is sometimes used to process data on behalf of the data controller.
Below are some key rules that a council should adhere to:
Firstly, a council should only use personal information if the data owner permits them.
Secondly, the council should explain to the data subject the purpose for taking the personal data. What's more, the council should not use the data for another purpose. (Although there are lawful exceptions to when your data can be shared without your consent.)
Thirdly, it should ensure that personal data records are accurate and up to date.
Lastly, the council should comply with data protection laws.
Ways A Council Could Breach Your Data Privacy
Unfortunately, there are many ways that a council could make a data protection breach. Let's look at some data breach examples below:
The council's HR department sends a letter containing personal information to an employee. However, it sends the letter to the wrong address, sharing personal data with an unauthorised third party.
The council publishes community safety information. But the council fails to redact information about a resident, exposing their personal data.
A social services data breach takes place. For example, social services disclose information about a vulnerable person to a person who isn't authorised to know it without a lawful reason.
The council is the target of a malware attack, which is enabled by poor IT security. This enables criminals to access the council's personal data records.
A receptionist leaves a confidential file containing personal information on a front of house desk. Subsequently, the public can access the documents.
Or a council employee accesses personal information for their own use unlawfully; as a result, citizens data is exposed and misused.
Social Housing Rental Information Data Breaches
Many councils also provide social housing to tenants. Often vulnerable people live in social housing, such as the elderly or people with disabilities. Councils should protect personal data they hold or process regarding landlords and tenants.
How can a council housing data breach happen?
Personal information relating to council housing can include a rent statement. For example, the council may send a rent statement to the wrong address even though they have the correct one on record. So the council would share the personal data on the rent statement, such as names and identification numbers, with a third party.
If the council accidentally publishes scans of tenancy audit documents online, this could also breach data privacy regulations if the documents contain personal information.
Personal data is any information that can identify you directly or be used in combination with other data to identify you. The council should protect the following data belonging to landlords and tenants:
Names
Addresses
Phone numbers
Passport data
Do any of the above data breach examples apply to you? If the data breach was a result of the council's failings and you suffered financially or mentally because of it, then you may be eligible for compensation.
Should you have evidence of a justifiable claim following a Milton Keynes Council data breach, hopefully, this guide can help. If you have any questions, why not contact Legal Expert today for your free legal consultation?
The ICO Complaints Process
The Information Commissioner's Office (ICO) is a non-governmental public body. Part of their role is to enforce data protection in the UK. For example, if a council breaches data protection laws, the ICO can investigate the incident. Moreover, the ICO may issue the local authority with a council data breach fine.
If you believe that a local council data breach has occurred, should you raise your concerns with the ICO? We recommend that you report the data breach to the local authority first. However, you could escalate the problem if you are not satisfied with the response that you receive.
However, if your local council cannot resolve the data breach internally, please report the incident to the ICO within three months of your last meaningful communication. If you wait longer, it could have an impact on the ICO's decisions.
The ICO can't offer you compensation. However, if you can prove that the council's failings led to a personal data breach, causing you financial loss and mental harm, we could help you seek compensation. Why not reach out?
Steps To Take After A Data Privacy Breach
If you believe that a council has breached your data privacy, what should you do? Firstly, please get in touch with the council. The council may need to take steps to limit the damage the data breach can do. For example, they may need to reset your password. Secondly, if you suffered financial loss or psychological damage as a result you may wish to make a data breach claim.
If our solicitors handle your claim, you could enjoy the following benefits:
Firstly our solicitors have decades of experience practising law.
Secondly, they could handle your claim on a No Win No Fee basis.
And lastly, your solicitor would assess your case in-depth before they start working on your claim. Therefore, the solicitor will try to value your claim accurately.
Contact us right now to begin your claim for data breach compensation.
What Damages Can You Claim?
If your data breach claim is successful, what will you be compensated for? You can receive up to two heads of claim. The first head of claim is material damages, compensation for any money or assets lost after the data breach.
You could incur financial losses if personal data such as banking information is accessed as part of a data breach. This could lead to theft. The evidence you could supply to help you claim material damages includes bills, bank statements and credit scores.
And the second head of claim you could receive is non-material damages. This is compensation for any distress or other psychological injuries that were caused by the data breach.
This could be proved if you attend a medical assessment as part of your claim. An independent medical professional would assess your injuries and create a report. This report would indicate:
Whether the psychological harm was caused or worsened because of the data breach (or if the breach didn't affect your mental health at all).
How severe your the mental harm is.
Your solicitor, if you choose to use the services of one, could use this report to help them value your injuries.
To find out more about how non-material damages are valued, read the section below.
Milton Keynes Council Data Breach Compensation Payout Calculator
You may be curious to know how much data breach compensation you could receive. You can use the compensation table below to estimate how much compensation you could receive for non-material damages. But, the table does not include potential compensation payouts for any material damages you may be owed.
Injury Category
Payout
About The Harm Suffered
Post-Traumatic Stress Disorder - Severe
£56,180 to £94,470
Settlements for Post-Traumatic Stress Disorder will be based on how severe the effect has been on the person as well as how long these effects have lasted or will last.

Factors affecting settlements could include whether this person could continue working, for example.
Post-Traumatic Stress Disorder - Moderately Severe
£21,730 to £56,180
This category is less serious than that above. Those with moderately severe PTSD could already have made some form of recovery and should have a better prognosis.
Post-Traumatic Stress Disorder - Moderate
£7,680 to £21,730
Those with moderate injuries should largely have recovered.
Post-Traumatic Stress Disorder - Less Severe
Up to £7,680
Recovery should be made in less than 24 months. Some symptoms may persist beyond this.
Psychiatric Damage - Severe
£51,460 to £108,620
These settlements may be based on how serious the injury is and how long the symptoms persist for.

The injury could effect relationships and the ability to continue in employment or education. This person may not have a good outlook for recovery.
Psychiatric Damage - Moderately Severe
£17,900 to £51,460
Those in this category should be affected in a similar way to the above but to a less severe degree.
Psychiatric Damage - Moderate
£5,500 to £17,900
Those with moderate injuries could be affected to a lesser degree and could have already made a significant degree of recovery/improvement.
Psychiatric Damage - Less Severe
Up to £5,500
This is the least severe degree of psychiatric injury.
Where did we get these data breach compensation estimates from? The compensation amounts in this table are based on guidelines that the Judicial College produces. (These guidelines are used by solicitors to help them when valuing injuries.) They are in line with personal injury claim payouts for emotional distress and psychological injuries.
Alternatively, you can call Legal Expert's claims helpline, and an advisor can accurately estimate how much compensation you could claim for free.
No Win No Fee Milton Keynes Council Data Breach Claims
Many of our clients prefer to have their claims handled on a No Win No Fee basis. A No Win No Fee claim means that the client signs a Conditional Fee Agreement (otherwise known as a No Win No Fee agreement). Therefore the client would pay a fee known as a success fee if they win their claim. If the claim is unsuccessful, the client will not be charged a success fee.
Why do some claimants prefer to make a No Win No Fee claim?
There is no upfront solicitor's fee to pay.
If your claim is successful, the solicitor's fee is taken from your payout at a small, legally capped percentage. Therefore, you keep the majority of your compensation.
You won't have to pay any solicitor fees in the event that the claim doesn't win.
Call Legal Expert today to see if your solicitor can be funded on a No Win No Fee basis.
Getting Compensation With A Solicitor
You don't have to worry about finding a good solicitor in your local area.
Legal Expert could connect you with our solicitors that can work for you from anywhere in the country. That means you're not restricted to the services of the lawyers of the local area. They can meet with you through online meetings, phone calls or emails.
You can read our solicitor reviews to find out more about the benefits of working with Legal Expert.
Talk To A Specialist Solicitor
To begin your claim for a council data protection breach, contact Legal Expert today. Please use the details below to get started:
Call us on 0800 073 8804.
Or please fill out our online claims form.
You also have the option to chat with an advisor now, using our chat widget.
Data Security Claim Resources
Thank you for reading this guide on what you could do after a potential Milton Keynes Council data breach. Please feel free to read the guides below to learn more.
Comparison Site Data Breach Compensation Claims – how to claim compensation if a price comparison site has breached your personal data privacy.
Private Healthcare Medical Data Breach Claims – a guide to claiming compensation if a private healthcare company has breached your personal data privacy.
School Data Breach Claims – how to claim compensation from a school that has breached your personal data.
A guide to personal data awareness from the ICO.
A UK government guide to the rights of data subjects.
How to avoid scams and phishing, a UK government guide.
Other Useful Compensation Guides
Frequently Asked Questions About Council Data Protection
We will now respond to some questions relating to your rights after a data breach.
How long do claims take?
If you make a data breach claim for compensation, the timeline for completed claims can vary. A Legal Expert advisor can let you know how long your claim may take to complete.
Do I claim from the ICO?
If your personal data has been breached, you will not claim compensation from the Information Commissioner's Office (ICO). You could make your compensation claim against the party whose failings led to the data breach, therefore causing you financial loss or mental harm.
Could I Claim For Emotional Distress?
Data breach claims can include non-material damages. This is compensation for any emotional distress or psychological injuries caused by the data breach.
What happens if I did not suffer a financial loss?
Not all data breaches result in the victim experiencing financial losses. Data breach victims can claim compensation for psychological injuries and emotional distress without suffering financially too.
Thank you for reading our guide exploring what could happen after a potential Milton Keynes Council data breach.
Written by Checlache
Edited by Victorine