Whiplash Compensation Claim Time Limits Explained
How Long After An Accident Can I Claim Compensation For A Whiplash Injury?
If you need to make a personal injury compensation claim, speak to the accident claims specialists at Legal Expert today. Read our guide below to understand more about whiplash compensation claim time limits in the UK.
Is There A Whiplash Compensation Claim Time Limit In The UK?
Whiplash is a type of neck injury which commonly happens as a result of a car or other vehicle accident. It is caused by the sudden and snapping movement of the head and neck. The soft tissue in the neck is damaged as it is suddenly stretched and strained. For the majority of people the symptoms, such as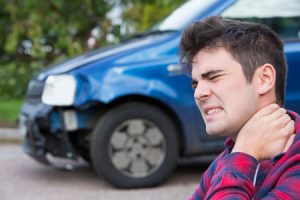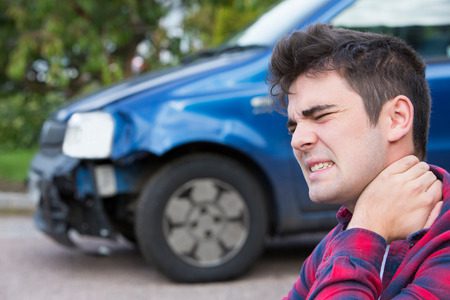 stiffness, pain, and spasms only last a few weeks or months. For others, they can last much longer and have a severe impact on their lives.
Accident claims and personal injury claims in the UK do have a time limit, or 'date of limitation'. Typically, accident claims, such as whiplash compensation claims can be made up to three years after the date of the initial accident.
Are There Exceptions To Time Limits For Whiplash Compensation Claims?
Whilst, in general, any accident claim, such as a whiplash compensation claim, needs to be made within a three year period, there are some exceptions to this where you may be able to make a whiplash compensation claim more than three years after the accident occurs.
If the whiplash injury did not immediately become apparent after the accident. The date of limitation may begin from the date that the injury was discovered. This is known as the 'date of knowledge'. However, most whiplash injuries will present within a few days of the accident.
Child personal injury settlements are made when the claimant is under the age of 18. A parent or guardian may be able to make the claim on their behalf. However, the claim can be left until the child's 18th birthday. In this case, the date of limitation will be the claimants 21st birthday.
If the claimant is deemed to be lacking the mental capacity needed to make the claim, they will not be restricted by any date of limitation. They are then free to make a claim at any point.
How Long Does A Claim Take To Come Through?
Personal injury claims can vary widely in their nature depending on the type of accident as well as the injuries sustained. As such accident claims also vary in the time they take to complete. How long does it take for a whiplash claim to come through? This can vary between as little as four months, or as long as thirty-six months. If your date of limitation is close, you could find it difficult to find a solicitor to take your accident claim case. If your date of limitation has passed, you can no longer make a personal injury claim.
The Law And Whiplash Compensation Claims
All whiplash and other personal injury claims are statute barred after three years, meaning that unless the claimant does not meet one of the criteria addressed above, they will not be able to make a claim. In the eyes of the law, by the time the three years are up one of two things must have happened. One is that the case has been settled and the compensation paid. The other is that the court case has begun. The court case must have started before the statute of limitation has run out.
Whiplash Compensation For A Child
As noted, children can be an exception to the general three-year claim time limit. Child personal injury settlements can be pursued by a parent, guardian or another suitable adult before the child's 18th birthday. However, the claim can also be left for the child to make. Claims brought in behalf of a child must go to court and can not be settled between the two parties. This is because court rules state that no child personal injury settlements can be agreed without the court's approval. This is to protect the child. This means that the case must be listed before a judge in the County Court. There could be reasons why the parents do not want the case listed, or simply prefer to allow the child to make the claim when they are old enough.
Typical Whiplash Settlements
Typically, personal injury claims are made up of a combination of general and special damages. These cover the injury itself, as well as pain and suffering, plus any financial losses you have had as a result of the accident. These costs could be medical bills or loss of earnings. Below are examples of whiplash claim amounts people could receive.
| Injury | Severity | Amount | Notes |
| --- | --- | --- | --- |
| Neck Injury | Minor | £1,800 - £ 6,200 | Minor whiplash neck injuries include short-term damage to the neck. |
| Neck Injury | Moderate | £29,600 - £42,300 | Moderate neck injuries include longer-term damage to the neck. This could restrict neck and shoulder movement as well as causing pain. |
| Neck Injury | Severe | £35,500 - £112, 450 | Symptoms will include severe and ongoing pain, impaired movement and partial to full paralysis of these muscles. |
| Back Injury | Minor | £350 -£9,850 | Short-term or temporary damage to the back, such as sprains and bruising. |
| Back Injury | Moderate | £30,750 - £8,750 | Longer-term ongoing pain and damage to the back. There may be losses of function as a result of the injury. |
If you have suffered a whiplash injury, contact the specialist personal injury experts at Legal Expert today to start your claim and get the compensation you deserve.
No Win No Fee Whiplash Compensation Claims
No win no fee is a special type of contract which is commonly used by personal injury solicitors. Their technical name is a 'Conditional Fee Agreement', or CFA. Conditional Fee Agreements forms the basis of the relationship between client and solicitor. It sets out the terms and conditions of the services provided, what the solicitor will do for the client and if, when, and how the solicitor will be paid. The no win no fee agreement means that you won't have to pay anything if your claim is not successful. If your claim is successful, the charges and fees that you will be expected to pay are also detailed in the agreement.
No win no fee agreements are used to relieve the additional financial burden people may have after an accident. At Legal Expert, the panel of solicitors we work with won't make any upfront charges or apply any hidden costs.
How Legal Expert Can Help You Make A Whiplash Compensation Claim
At Legal Expert, we work with a panel of dedicated and experienced personal injury lawyers across the country. They have the knowledge and experience to help you make your personal injury claim, getting the compensation you deserve for a whiplash injury. We can provide all the legal help and advice you need after a whiplash injury. To talk to our experts, call us today on 0800 073 8804. You can also contact us by filling in our online contact form or send us an email with your details.
Useful Links
A Guide To Whiplash Symptoms
View our guide to the symptoms of whiplash to see what you should look for after suffering a car or other vehicle accident.
Whiplash Compensation Calculator
Use our whiplash compensation calculator to see what you could be entitled to claim after a whiplash injury.