Whiplash Compensation Claim Time Limits Explained
Updated by Max Mitrovic on 6th April 2022. If you need to make a personal injury compensation claim, speak to the accident claims specialists at Legal Expert today. Read our guide below to understand more about whiplash compensation claim time limits in the UK.
Is There A Whiplash Compensation Claim Time Limit In The UK?
Whiplash is a type of neck injury that commonly happens as a result of a car or other vehicle accident. It is caused by the sudden and snapping movement of the head and neck. The soft tissue in the neck is damaged as it is suddenly stretched and strained. For the majority of people the symptoms, such as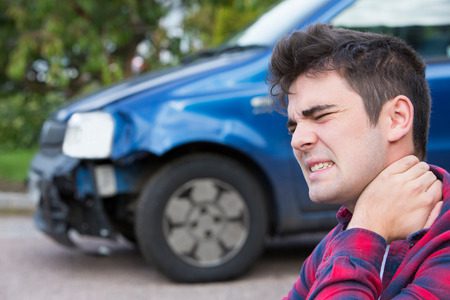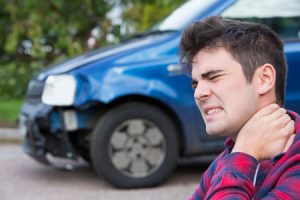 stiffness, pain, and spasms only last a few weeks or months. For others, they can last much longer and have a severe impact on their lives.
Accident claims and personal injury claims in the UK do have a time limit or date of limitation. Typically, accident claims, such as whiplash compensation claims can be made up to three years after the date of the initial accident. This guide will go into more detail regarding the personal injury claim time limit and answer important questions such as "can you prove you have whiplash?"
There are a number of ways you can get in touch with us.
Please read on to learn more about whiplash claims.
Select a Section
Are There Exceptions To Time Limits For Whiplash Compensation Claims?
Whilst, in general, any accident claim, such as a whiplash compensation claim, needs to be made within a three year period, there are some exceptions to this where you may be able to make a whiplash compensation claim more than three years after the accident occurs.
If the whiplash injury did not immediately become apparent after the accident. The date of limitation may begin from the date that the injury was discovered. This is known as the date of knowledge. However, most whiplash injuries will present within a few days of the accident.
Child personal injury settlements are made when the claimant is under the age of 18. A parent or guardian may be able to make the claim on their behalf. However, the claim can be left until the child's 18th birthday. In this case, the date of limitation will be the claimant's 21st birthday.

This means that, as soon as the injured party turns 18, the standard personal injury claim time limit to begin proceedings applies.

If the claimant is deemed to be lacking the mental capacity needed to make the claim, they will not be restricted by any date of limitation. They are then free to make a claim at any point
How Common Are Whiplash Claims?
Government stats regarding Whiplash tell us that each year, there are around 650,000 claims made for injuries sustained in road traffic accidents in the UK. The vast majority of these are for whiplash-related injuries. In fact, the actual percentage comes in at around 85%.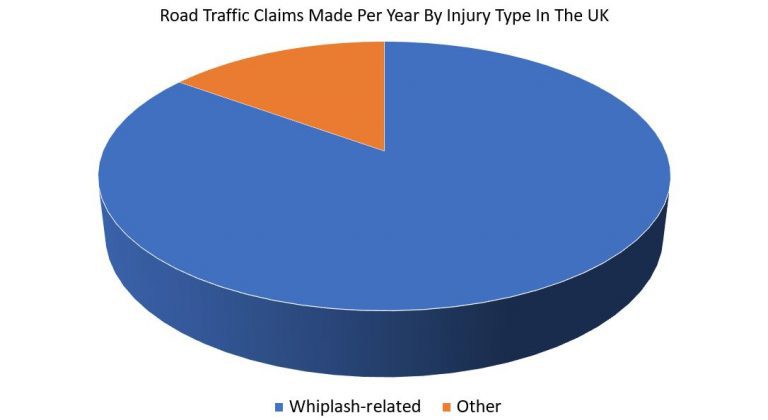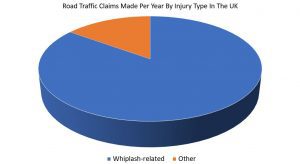 How Long Does A Claim Take To Come Through?
Personal injury claims can vary widely in their nature depending on the type of accident as well as the injuries sustained. As such. accident claims also vary in the time they take to complete.
So when people ask us, "how long does it take for a whiplash claim to come through?", it's impossible to give one answer that would be accurate in all circumstances.
Whiplash Reform Programme
Whiplash claims account for a large proportion of claims made for injuries sustained in road traffic accidents. Because of this, the government now has an online portal in place to streamline the process of making a claim for whiplash. Both drivers and passengers are eligible, but not cyclists or pedestrians. This portal is called the Whiplash Reform Programme.
Despite the name, the programme can be used for any driver or passenger that has sustained any injury up to the value of £5,000 in a road traffic accident. The value of your claim can rise by another £5,000 when things like loss of income and car repair costs are taken into account. However, if your injury itself is worth over £5,000 then you will be ineligible to utilise the Whiplash Reform Programme. You'll have to make your personal injury claim through a solicitor instead.
Your injury also must have occurred after 31st May 2021. If you were injured prior to this date, then you also would be ineligible to utilise the online portal. It's also worth checking with us whether your injuries are worth more than £5,000. Otherwise, you could miss out on the maximum amount of compensation possible if you use the Whiplash Reform Programme.
Furthermore, only those over the age of 18 to needs make whiplash claims through the online portal. Therefore, if your child has suffered a low-value injury from a road traffic accident, you would need to claim in the usual way.
If you have any questions on this topic, don't hesitate to get in touch.
How Long Do I Have To Make A Whiplash Claim?
You may be wondering, "how long do I have to make a whiplash claim?" All whiplash and other personal injury claims are statute-barred after three years, meaning that unless the claimant meets one of the criteria addressed above, they will not be able to make a claim.
In the eyes of the law, by the time the three years are up one of two things must have happened. One is that the case has been settled and the compensation paid. The other is that the court case has begun. The court case must have started before the statute of limitation has run out.
Can You Prove You Have Whiplash?
Providing evidence of the injury you've suffered is a vital part of making a personal injury claim. Therefore, it's understandable that you may be asking yourself, "can you prove you have whiplash?" You can, as you can with any injury. However, you will need to meet with a medical professional who will assess your injuries. 
They produce a medical report which can highlight the nature of the injuries you've suffered. It will describe your symptoms, condition and prognosis. As such, if you're suffering from any type of injury after an accident, such as whiplash, the report should illustrate that this is the case. In many cases, successful whiplash claims are built on the information provided by the medical report.
Whiplash Compensation For A Child
As noted, children can be an exception to the general three-year claim time limit. Child personal injury settlements can be pursued by a parent, guardian or another suitable adult before the child's 18th birthday. However, the claim can also be left for the child to make. Claims brought in behalf of a child must go to court and can not be settled between the two parties.
This is because court rules state that no child personal injury settlements can be agreed without the court's approval. This is to protect the child. This means that the case must be listed before a judge in the County Court. There could be reasons why the parents do not want the case listed, or simply prefer to allow the child to make the claim when they are old enough.
As previously stated, when the child turns 18, the standard personal injury claim time limit will apply meaning that, if the claim hasn't already begun, they will have three years to begin one.
Typical Whiplash Settlements
There is no rough estimate we can give that would be accurate regarding all whiplash claims. What we can do is supply you with some example figures from the Judicial College Guidelines (JCG). This legal publication is what's used to help settle on a figure to address the pain and suffering caused by your injuries. This is sum is referred is as general damages.
Below, we've included a table with some examples of what your whiplash claim could be worth in compensation. However, you must remember that if your road traffic accident general damages payment is worth under £5,000 then you have to claim through the Whiplash Reform Programme.
That being said, these figures are just guidelines. They can be exceeded or you could even receive lower amounts than listed below.
| Type of Injury | Severity | Bracket of Compensation | Features of Injury |
| --- | --- | --- | --- |
| Neck | Moderate (ii) | £12,900 to £23,460 | Soft tissue or a wrenching-type injury that, if particularly severe, can lead to recurring or permanent pain as well as serious limitation of movement. |
| Neck | Moderate (iii) | £7,410 to £12,900 | Injuries like this can accelerate or exacerbate a pre-existing condition, usually for less than five years. |
| Neck | Minor (i) | £4,080 to £7,410 | This is for minor soft tissue injuries where a full recovery takes place within a year or two. |
| Back | Minor (i) | £7,410 to £11,730 | Less serious sprains, disc prolapses or strains where a recovery to nuisance level or a full recovery is made without surgery within two to five years. |
| Back | Minor (ii) | £2,300 to £7,410 | The same as the above bracket apart from a full recovery is made without surgery within three months to two years. |
| Back | Moderate (ii) | £11,730 to £26,050 | Ligament and muscle disturbances that cause backache or prolapsed discs discs that lead to a laminectomy being required. |
Special damages are another sum to consider when discussing your final settlement amount. Included in this figure are costs that the injured party will have accrued due to their injuries. For example, they could experience a loss of earnings due to their injury. They may also have medical bills to cover. Both of these things and more could be considered eligible for reimbursement via special damages.
For more information on how general and special damages are calculated, get in touch today.
No Win No Fee Whiplash Compensation Claims
No Win No Fee is a special type of contract which is commonly used by personal injury solicitors. Their technical name is a 'Conditional Fee Agreement', or CFA. Conditional Fee Agreements form the basis of the relationship between client and solicitor.
It sets out the terms and conditions of the services provided, what the solicitor will do for the client and if, when, and how the solicitor will be paid. The No Win No Fee agreement means that you won't have to pay anything if your claim is not successful. If your claim is successful, your solicitor will be paid via a legally-capped percentage taken from your compensation.
No Win No Fee agreements are used to relieve the additional financial burden people may have after an accident. At Legal Expert, the panel of solicitors we work with won't make any upfront charges or apply any hidden costs.
How Legal Expert Can Help You Make A Whiplash Compensation Claim
At Legal Expert, we work with a panel of dedicated and experienced personal injury lawyers across the country. They have the knowledge and experience to help you make your personal injury claim, getting the compensation you deserve for a whiplash injury. We can provide all the legal help and advice you need after a whiplash injury. To talk to our experts, call us today on 0800 073 8804. You can also contact us by filling in our online contact form or sending us an email with your details.
Useful Links
View our guide to the symptoms of whiplash to see what you should look for after suffering a car or other vehicle accident.
Whiplash Compensation Calculator
Use our whiplash compensation calculator to see what you could be entitled to claim after a whiplash injury.
Our general guide to the process in general.
You have the legal right to request CCTV footage of yourself.
How to appoint someone to pursue a claim on someone else's behalf.
From Information On Whiplash From The NHS
Symptoms and possible treatments etc.
Further Helpful Guides
We hope this article has answered important questions, such as "how long do I have to make a whiplash claim?" However, if you have further questions about the personal injury claim time limit or if you're eligible to claim, please contact us using the details above. We offer free legal advice at a time that works for you.